When Claudia Samayoa woke up on September 1st, 2018, everything had changed. The news from the day before was alarming: Guatemalan President Jimmy Morales had declared himself above the law, announcing his intention to shut down the powerful, UN-backed anti-corruption commission that'd been working in Guatemala since 2006. Armored vehicles patrolled Guatemala City. Thousands of people took to the streets, unwilling to watch the government skid towards dictatorship. Threats against Claudia and other activists flew. And she knew: the next fight for Guatemalan human rights was at her doorstep.
"I feel afraid, of course," she said. "My organization challenges corrupt leaders. We work to stop the human rights abuses in Guatemala, and we are being threatened. So yes, I've had a lifelong battle with fear. But understanding when you're in danger makes you take measures to keep working, to keep fighting."
The road to a just, democratic Guatemala has been long and rocky, and victories are not taken lightly. After a brutal 36-year armed conflict that extinguished over 200,000 lives in the 1980s, the tides began to change 12 years ago, when the UN created the trailblazing International Commission Against Impunity in Guatemala (CICIG). The commission helped revive a sense of dignity for millions of terrorized Guatemalans by rooting out and jailing hundreds of corrupt police officers, politicians and even former President Otto Perez Molina.
Claudia was there through it all. In 2000, she founded the grassroots organization and AJWS grantee Unidad de Defensores y Defensoras de Derechos Humanos en Guatemala (UDEFEGUA) to protect human rights activists and community leaders who risk their lives to stand up to injustice—whether by testifying in the court room or protesting in the streets. These "human rights defenders" endure near constant intimidation and harassment, which UDEFEGUA helps them fend off and cope with so they can continue to their work. Summer 2018 saw a major leap forward: four former military officers were convicted for forced 'disappearances', rape and illegal detention—with UDEFEGUA escorting victims to court each day.
I've had a lifelong battle with fear. But understanding when you're in danger makes you take measures to keep working, to keep fighting.
But the progress could all stop with President Jimmy Morales. When CICIG began investigating allegations of Morales's family's illegal campaign financing, he announced his intention to discontinue the commission's mandate and declared CICIG Commission Chief Ivan Velásquez a threat to public security, effectively banning him from the country. Though Guatemala's constitutional court has since ruled in favor of Velásquez's return, the fight for democracy in Guatemala is far from finished.
Claudia flew to Washington, D.C., on September 2 to appeal to U.S. policymakers to take a stance against Morales, or even introduce sanctions against his government. On September 13, we spoke with Claudia in New York City about the situation on the ground in Guatemala—and why the U.S. must take a stand against our ally's corruption.
AJWS: You often face threats for the courageous work you do. What has made the past few weeks feel different?   
Claudia Samayoa: The weeks since [Morales' decision to discontinue CICIG] have been sad, frustrating and hopeful to me—all at the same time. We suddenly found ourselves with a militarized city, human rights activists and citizens surrounded by army and police officials. It felt like the beginning of a coup.
When President Morales declared Ivan Velásquez a threat, my reality changed. If CICIG is illegal, and the head of CICIG is accused of being against the state, then those who have promoted and supported it—like me and my organization—will be targeted. The threat of harassment and even a lawsuit against me became clear.
AJWS: The White House has stayed largely silent over President Morales' attempts to shut down CICIG. Comments from Secretary of State Mike Pompeo and U.S. Ambassador to the U.N. Nikki Haley have even spoken out in support of Morales. What message does this send around the world?
CS: These moves from the U.S.—to protect perceived allies like Morales who feel they are above the law—are having real implications all over the world.
The first time I realized things were truly going wrong was when President Trump met with [Philippine President] Duterte [in November 2017]. Here is a man accused of extrajudicial executions, and Trump praised him. Similarly, by attacking the press, [Trump] is shadowing so many examples of countries attacking dissenters. He is learning from the worst, and repeating these actions in his own country, emboldening others to repeat his actions elsewhere. It's creating an echo chamber, and the volume is getting louder.
Trump thinks he's making a stronger, bigger America, but in reality, he is making the rest of the world smaller and weaker.
If people I care about are in danger, the lion will roar. And I'm roaring now.
AJWS: You've spent the last few weeks in the United States. How are you fighting your battle for Guatemalan human rights from here?
CS: I decided to remain in the U.S. longer than planned, and I used the time to explore why the United States' policy towards Guatemala was shifting. I met with the aids of Senators Benjamin Cardin [D-MD], Tim Kaine [D-VA] and others to make them aware that what's happening in Guatemala is not an issue of the government versus CICIG, but an issue of our whole country abandoning democracy.
Instead of focusing on my own danger, I say if people I care about are in danger, the lion will roar. And I'm roaring now.
AJWS: Guatemala has also seen some major human rights victories—most recently, when four high level military officers were convicted of crimes against humanity for the very first time, a case in which your organization played a pivotal role. How do you balance these wins with setbacks of the past month?
CS: We've had successful cases, but the phenomenon of human rights violations has clearly not stopped. In the Guatemalan human rights community, we understand in our hearts the interdependency and universality of human rights. We are clear: one human right is linked to another. So we always take a win with a sobering view. We know that every little step forward may also bring a backlash, and the process takes time.
AJWS: But you always keep moving forward.
CS: Moving forward, yes. Or maybe dancing.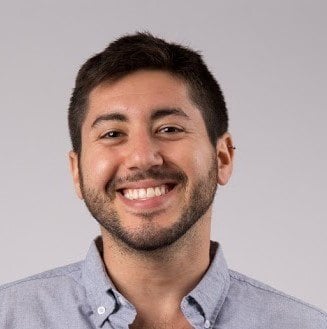 Justin Jacobs is a Senior Marketing and Storytelling Officer at AJWS.