As we prepare to celebrate Thanksgiving at a time of climate crisis, I am pausing to share my gratitude to Indigenous Peoples and others around the world who live close to nature, care for the earth and battle climate change. Through my travels for AJWS, I have been fortunate to meet, break bread with and get to know people from such communities, a blessing for which I am very thankful, as we are deeply engaged in making real our Jewish obligation to repair the world by supporting indigenous communities.
I am thankful to indigenous communities, as they offer a crucial connection—to the earth, to time-tested agricultural techniques that respect the earth, honed long before the industrial farming we know today. Unnoticed to most of us, indigenous communities have been preserving forests, which are repositories of biodiversity and function as the "lungs of the planet," breathing in carbon dioxide and breathing out oxygen for all of us. And, tragically, from the colonial period to now, when powerful forces seek to mine the earth and expand corporate farming, indigenous communities are threatened.
All of this came together for me as I basked in the joy of elementary school students in Oaxaca, in southwest Mexico, one of the most biodiverse regions on the earth. The children, from the indigenous Zapotec group, excitedly showed us gardens outside their classrooms. They had planted carrots, lettuce and, of course, corn—which is intricately intertwined with Mexico's identity.
This schoolyard garden was a project of a local nonprofit supported by AJWS, Union de Organizaciones de la Sierra Juarez, Oaxaca (UNOSJO). In Oaxaca, elders teach the younger generations of Zapotec people—who trace their history to pre-Columbian times—to understand their culture and grow healthy vegetables. In recent decades, processed foods have flooded village stores, causing a spike in childhood obesity and a decrease in the consumption of traditional Zapotec crops like maize and squash. With guidance from UNOSJO, teachers are helping reverse this trend through gardening, and they're weaving Zapotec cultural practices into the curriculum, underscoring the connections between culture, land and food.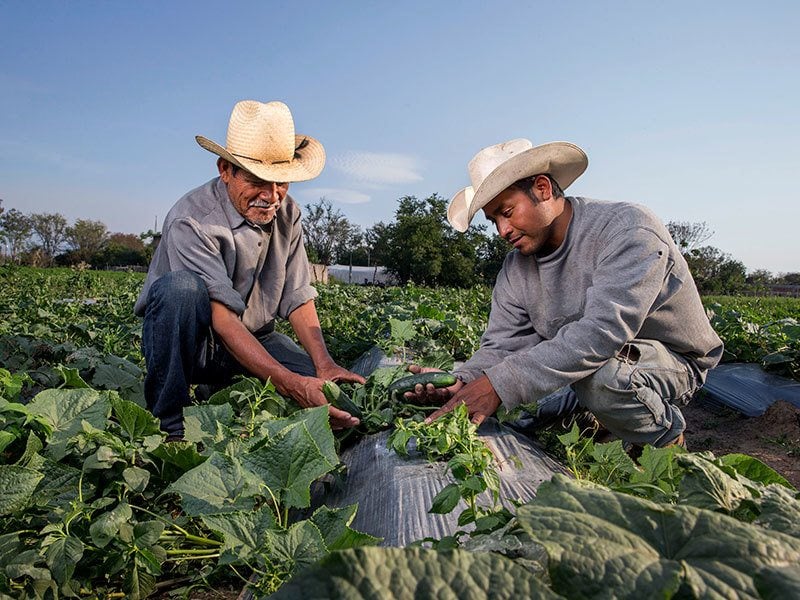 Three hours away, in Oaxaca's central valley, 13 Zapotec communities have been replenishing aquifers for the long-term benefit of people and nature in this region. They have had to fight Mexico's federal government, which claimed rights to the water that these people depend on. Flor y Canto, another AJWS partner, has provided legal services for 10 years, making the case that the communities should be credited for this water conservation. Just last month, we heard good news: The Mexican government acknowledged the stewardship of the Zapotec people.
About 7,000 miles from Oaxaca, in the Albertine region of western Uganda, I met women who are honoring their ancestors by trying to save their community's forest. When I visited two years ago, the women were confronting oil companies that were razing trees in preparation for drilling. At the same time, I was uplifted as I watched these women, who live in harmony with the forest, harvest native crops, such as cassava and maize, which don't require cutting down trees or buying seeds, fertilizers and chemical pesticides.
Since my visit in 2017, the women have added something: a plot of land that's used as a demonstration site to train others in agro-ecology. It was purchased with AJWS's support by a nonprofit called Kwataniza Women Farmers Group (KWG). Agro-ecology draws on the customs of those who have lived off the land for decades, preserves soil fertility and keeps pests at bay. This model farm serves as inspiration for others in the Albertine region.
Finally, I am thankful for a lesson that was underscored on my visits to Asia: People closest to land are the least responsible for climate change, but they are among those who suffer its brunt the most.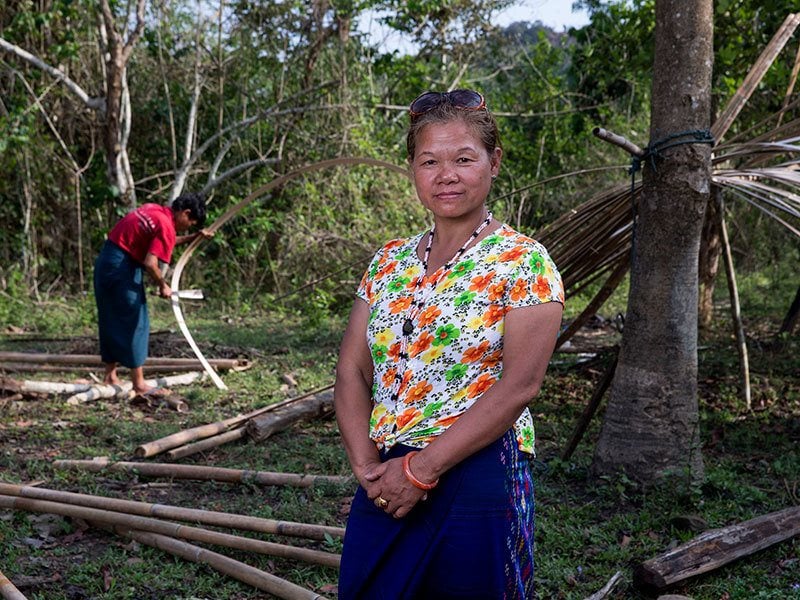 This is true in Burma, where a Chinese company has been trying to build the Myitsone Dam, an enormous hydroelectric power development project at the confluence of two enormous rivers, which would destroy forests and villages.
If completed, it would be the world's 15th largest dam. Yet roughly 90 percent of the electricity generated would be transferred to China, leaving the Burmese people with environmental degradation and few, if any, benefits.
With the support of AJWS, local activists have halted the dam's construction. Yet thousands of villagers in Burma's Kachin state—almost all ethnic minorities—are banned from returning to their villages and homes, which would be flooded if the dam is finished.
Activists in Kachin state who were displaced by this dam and other mega-development projects formed a group called Mungchying Rawt Ja (MRJ)—or "civil development." With support from AJWS, the group organizes families to challenge the confiscation of land.
While the Thanksgiving story situates Indigenous Peoples—native Americans—in our past, Indigenous Peoples worldwide are, in fact, very much in our present and central to solving the climate crisis, the existential crisis of our times. And as I've seen from Mexico to Uganda to Burma, the people who trace their traditions back for many generations are showing us a way to live harmoniously with nature in the future, to save the planet we share from a climate calamity.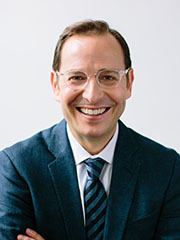 Robert Bank is President and CEO of American Jewish World Service, the leading Jewish organization working to promote human rights in the developing world. Robert has spent his career championing human rights as an attorney, activist and leader. He joined AJWS as Executive Vice President in 2009 and previously served in New York's municipal government and in the leadership of GMHC—one of the world's leading organizations combatting HIV/AIDS. Robert has been honored with GMHC's Lifetime Achievement Award and the Partners in Justice Award from AVODAH: The Jewish Service Corps.