Military officials stormed the house of Mumtaz Begum,* dragged her husband to the ground and shot him dead. Then three officers raped her, one by one. As she struggled, her baby cried out. One of the officers grabbed and threw the infant to the ground. Now, her baby is disabled.
---
Military men forced their way into Ruksana Khatun's* home and feverishly searched for her husband. "He's not here," she said. The officers proceeded to rape her. As Ruksana's husband entered, he saw her struggling. But before he could attempt to save her, the officers slaughtered him before Ruksana's eyes. Traumatized, she fell unconscious. When Ruksana awoke, she thought she was dead.
---
The Rohingya people, an ethnic minority who have lived in western Burma for centuries, are under assault from the Burmese military—simply because of who they are. Rohingya survivors escaping attack shared these and many other harrowing accounts with Tun Khin, president of Burmese Rohingya Organisation UK (BROUK)—an organization supported by AJWS—during his recent visit to refugee camps in Bangladesh.
During this four-week trip, made possible through AJWS funds, Tun Khin met some of the 615,000 Rohingya refugees who escaped persecution at the hands of the Burmese military and made the perilous journey by foot and by boat to camps in neighboring Bangladesh.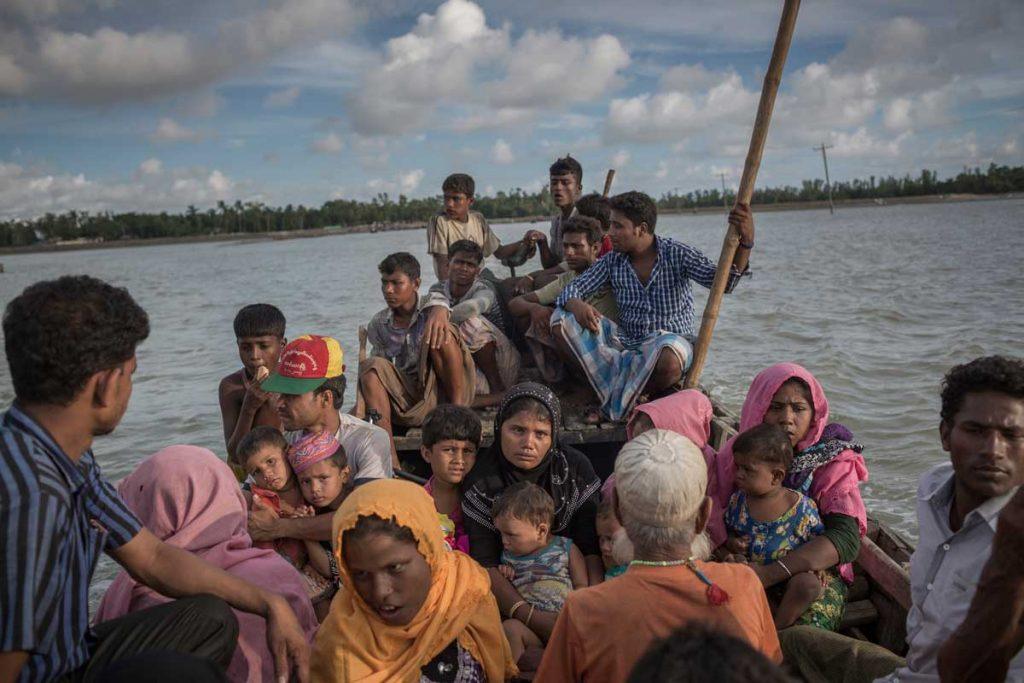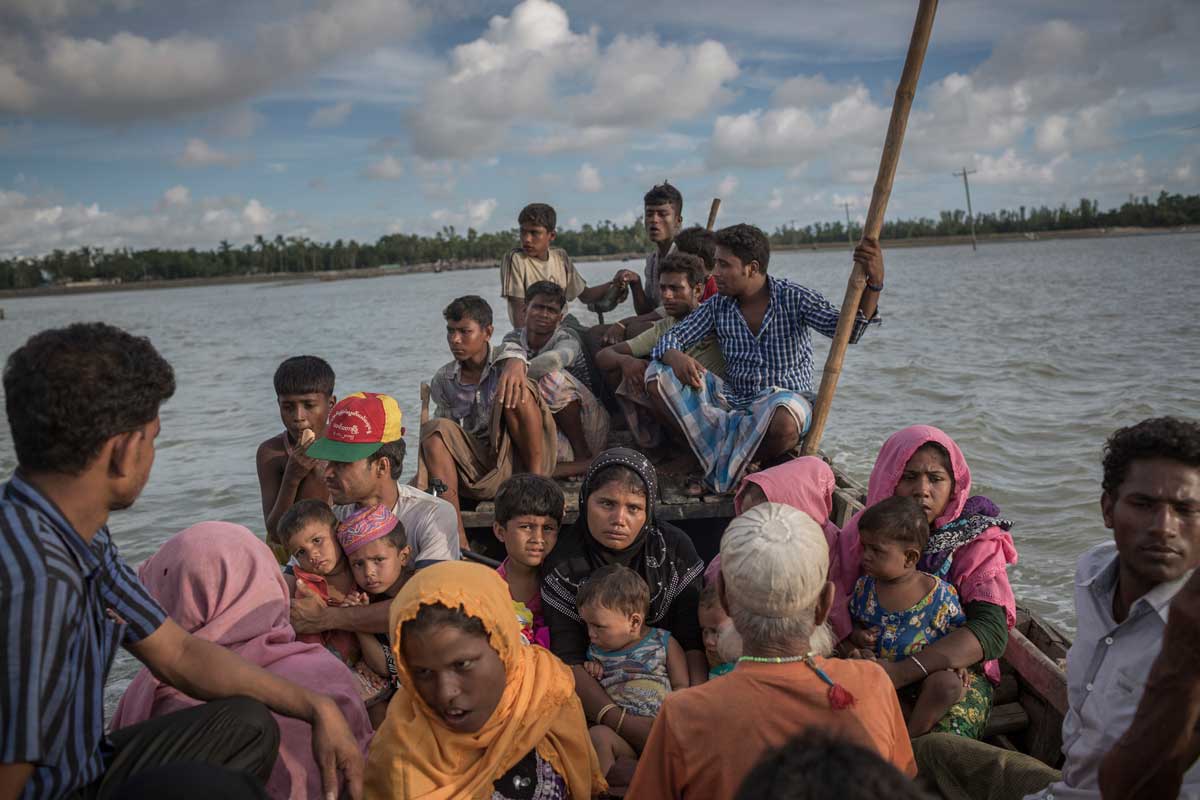 While there, Tun Khin found refugees living in squalid conditions—inadequate food and water, poor sanitation, no proper shelter and an uncertain future. Many are struggling with serious health problems and injuries, including bullet wounds and burns. An overwhelming number of single mothers, elderly people, children separated from their parents and orphans—many of whom are left with the responsibility of caring for their younger siblings—are enduring in harsh conditions with little support.
Survivor after survivor has a tale filled with trauma. They told Tun Khin that the Burmese military has torched entire Rohingya villages to the ground. Their accounts are corroborated by satellite images. They say that the military has massacred their families, raped women and forced thousands of Rohingya people to flee their land. "These people [being persecuted] are human beings. As human beings, they should not face this in the 21st century," Tun Khin said.
To make matters worse, the Burmese government has cut off the Rohingya people's access to aid, putting an already beleaguered minority on the brink of annihilation, he added.
"They are one of the world's most forgotten people," Tun Khin said.
This current crisis is an escalation of decades of violent tactics and discriminatory government policies, including stripping the Rohingya people of their citizenship in 1982 and subsequently denying them freedom of movement and access to education.
A history of discrimination, harassment and humiliation
Tun Khin is all too familiar with this reality. He grew up in Sittwe, the capital of Burma's Rakhine State, before migrating to the United Kingdom. His grandfather was a member of the Burmese parliament during a period of democratic governance and relative tolerance after Burma achieved independence. Similarly, Tun Khin's father was in government service. Despite this family history of service to the country, Tun Khin was never granted citizenship because he is Rohingya. He was essentially stateless.
Growing up in Burma, Tun Khin said he experienced restrictions on movement. "I needed a pass which could take two or three days [to get]," he said. "If you're Rohingya in Burma, you're stopped everywhere you go." He explained that when Rohingya people need to go from one village to another, security officials demand identification from them, harass them for bribes and humiliate them.
Tun Khin said he faced barriers to education as well. "I couldn't go to university," he shared. "A lot of my friends couldn't go to university even though they passed matriculation. We were not allowed."
But after starting a new life in the United Kingdom, and as the repression against the Rohingya people in Burma intensified in recent years, Tun Khin helped found BROUK to address the plight of his fellow Rohingya people.
Taking the Rohingya voice to the highest halls of power
BROUK is hard at work, providing Rohingya people in Bangladesh—especially vulnerable pregnant women, elderly people and orphans—with immediate humanitarian relief including food rations, medication, cooking supplies and security to protect them from violence.
AJWS is also hard at work to ensure voices like those of Tun Khin are heard in the highest halls of power, both here at home and around the world. Last month, AJWS helped organize events at the U.S. Congress and the U.S. Mission to the U.N. in New York. These events sought to alert international and U.S. policymakers to the magnitude of the crisis and to generate pressure for governments to act. "Thanks to AJWS, we are able to highlight the situation of the Rohingya to the world," Tun Khin said. "If we did not have the support of AJWS, we would not be able to do all this."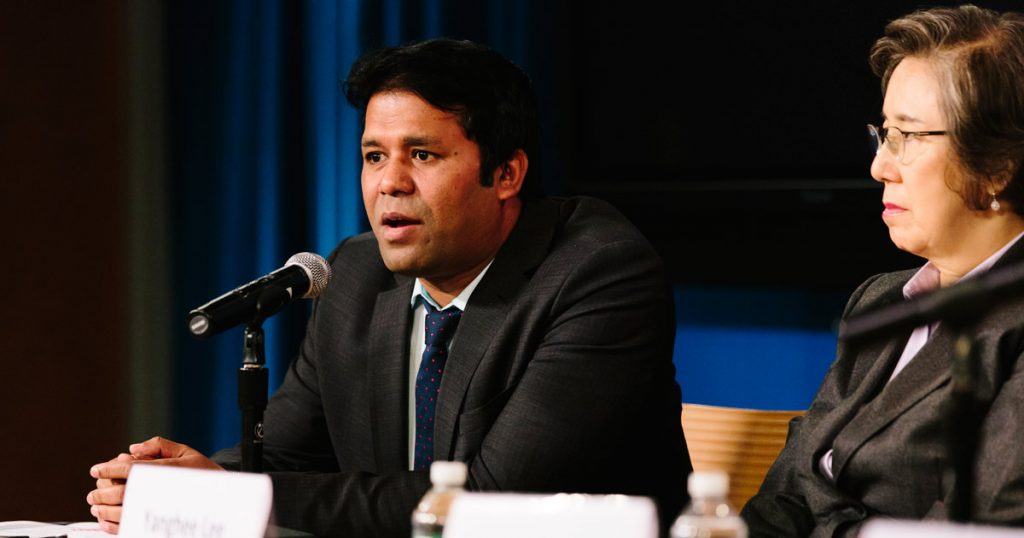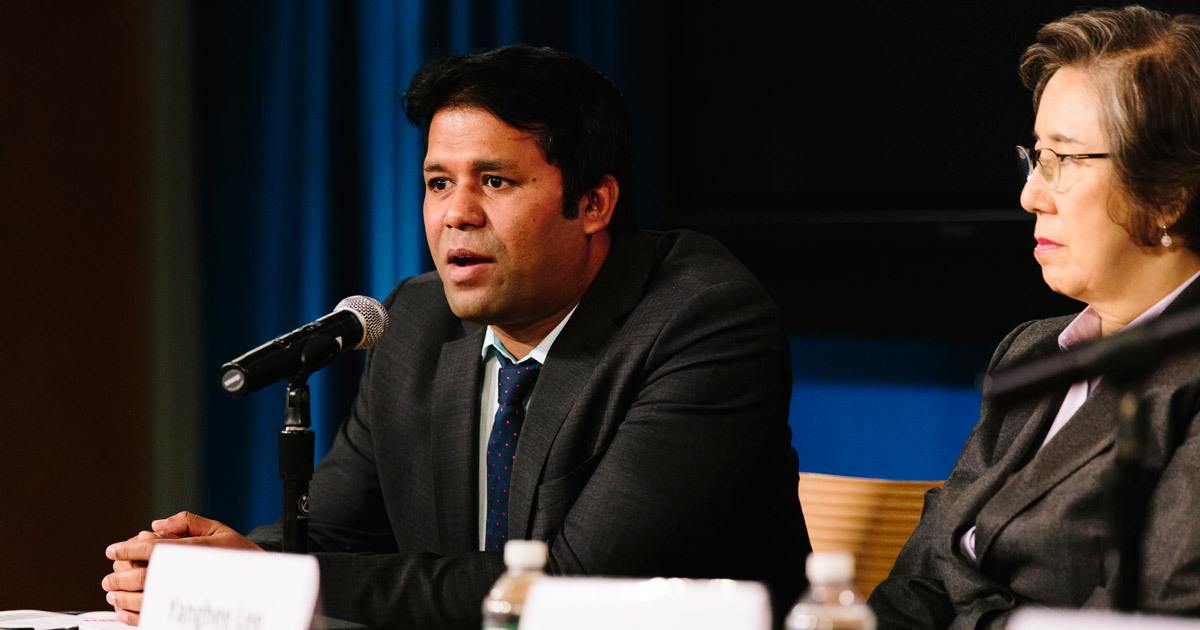 BROUK has met with members of influential government bodies, including the British Parliament, the European Parliament, the U.S. Congress and State Department, and ASEAN leadership to raise awareness about the plight of the Rohingya people and to advocate on their behalf.
"We want justice," he said. "We want to highlight that the Rohingya people are suffering in Burma, what the military is doing with impunity. We want the international community to stand up, fight for justice for Rohingyas and fight for their rights."
*To protect their identity and for storytelling purposes, AJWS is refraining from publishing the survivors' actual names.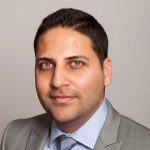 Sumit Galhotra is the Communications Officer for Human Rights and Story Development at AJWS.