Nikhil Aziz, Director of Natural Resource Rights at AJWS, visited AJWS's grantee organizations in the Democratic Republic of Congo and has been sharing stories from his travels.
Eric Kajemba sat across from me at our hotel in Bukavu, the capital of the Democratic Republic of Congo's South Kivu province. After many hours of driving back from our site visit with Eric's organization and AJWS grantee L'Observatoire Gouvernance et Paix (OGP), my AJWS colleagues and I were tired.
Eric was not. Somewhere in his mid-50s, he has an easy laugh and an undying enthusiasm for his work.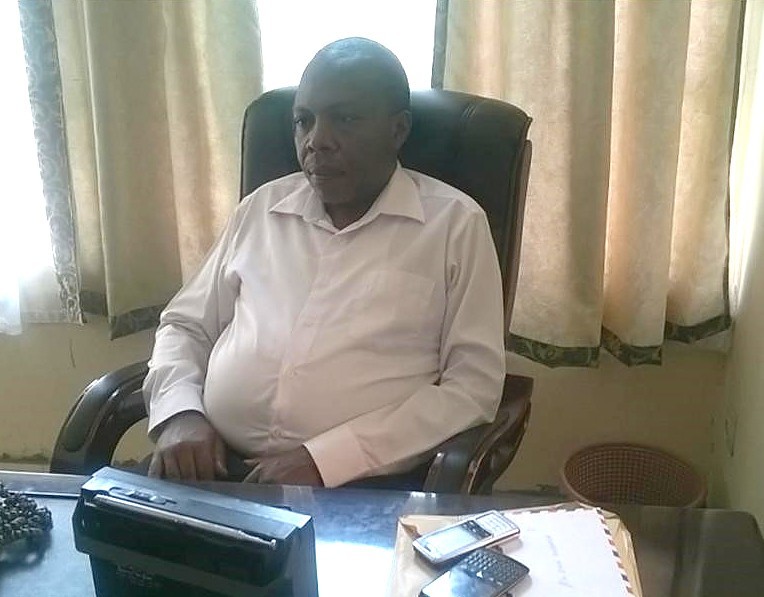 I asked him how he became an activist for human rights. He turned toward me—Eric's been blind since he was a young student—and said it all began in the heady days of the post-Mobutu dictatorship.
"But," he added, "in some ways, it began even before."
Eric had been depressed after losing his sight and had almost given up school until a fellow classmate, who had been disabled even more seriously, inspired him to continue. He finished high school and furthered his studies with help from an Italian priest who recognized his potential.
He moved to Kinshasa and got involved in constitutional reform and other governance issues, made possible by the end of the repressive dictatorship of Mobutu Sese Seko, who had ruled the country (and changed its name to Zaire) for 32 long years.
"Governance is key to our success, development and the realization of human rights," Eric reflected. "All the instability, especially the civil war, invasions and unrest, in eastern Congo is linked to the lack of good governance."
That's why he decided to return to South Kivu:
"I could've stayed in Kinshasa, but I felt I'd more to give and to do in the Kivus."
Eastern Congo, especially the mineral rich provinces of North and South Kivu, has been at the center of conflict since the 1990s. Rebellions against Mobutu and Kabila governments, Rwandese armed groups on both sides of the 1994 genocide, Ugandan rebels and disaffected Congolese military elements have all been part of the volatile cocktail that is this region. Each has used the region's mineral wealth to fuel their military campaigns with enormous adverse impacts on the local population—predominantly artisanal miners, small farmers and fishers, landless workers, and indigenous forest dwellers.
The mineral military nexus—only too obvious to Eric and OGP—has been recognized even beyond the DRC. The U.S. Congress addressed the issue of conflict minerals in the 2010 Dodd-Frank Act (a piece of legislation focused mostly on regulating the U.S. financial sector) by banning trade in minerals from sites that were linked to human rights violations, such as exploitation by armed militias or the Congolese military.
This is why OGP chose to focus its work on artisanal miners.
"They're caught between all the vested interests," Eric noted, listing national and provincial governments, militias, corporations and traditional chiefs (the mwamis, who continue to wield significant power in the DRC). "Our role has been to organize and empower them to become advocates for themselves."
OGP works at multiple levels, from the local, provincial and national to the regional and international. At the local level, they partner with community-based organizations like CESAC (Committee for Monitoring Fraud and Corruption) and WORTH, a rotating credit society, to organize and raise awareness of community members' rights.
Vivienne, a community member we met in Nzibira, told me how OGP had helped her organize.
"We didn't want to do mining work anymore," said Vivienne, a single mother in her 30s. "It's hard labor, and the returns are minimal: no more than [50 cents] a day. We fell sick a lot. And there's all the sexual harassment and exploitation from the militias and the army, or the buyers. Many of us wanted an alternative."
Vivienne and more than 40 other women in Nzibira formed WORTH, which enables them to invest in alternative livelihood generation like manioc flour production. "OGP and CESAC gave us the training and the confidence we needed to be independent and to put our children in school," said her colleague Nsimire.
But the majority of people in the region are still involved in mining. OGP organizes and trains these people, but also advocates on their behalf at the provincial, national and international levels. A core piece of its work is ensuring that artisanal mine sites are deemed conflict-free to so community members can enjoy their right to livelihood. This requires working with the army and various militias to vacate the sites and surrounding areas. It also means mining sites free of child workers and pregnant women, many of whom have chosen to engage in alternative livelihoods.
This last aspect raises an important question for Dynamique Femme et Mines or Dynamic Women and Mines (DFM), an emerging organization that AJWS met for the first time.
"Who decides when it is healthy or not for women to work on the mining sites?" asked Hortense Migabo, DFM's coordinator. "How will they monitor if a woman is pregnant, especially when it's not obvious sometimes until after the first trimester?" These are important issues of agency that will no doubt have to be considered, including by OGP.
In the end, agency and rights are the basis of OGP's work. Its unique intervention—it was one of the only organizations that made the case for artisanal miners—through testimony on the Dodd-Frank Act is one example.
"Ultimately," Eric said, "our work on governance is about peace, democracy and human rights for those that are most marginalized so they can stand up for themselves."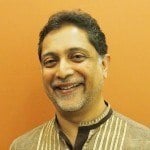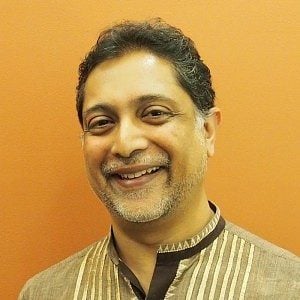 Nikhil Aziz is the director of Natural Resource Rights at AJWS. Before joining AJWS, he was executive director of Grassroots International, which funded social movements for resource rights in the Global South and did advocacy in the United States. Previously, Nikhil was associate director at Political Research Associates, which studied the right wing for the progressive movement. He continues to speak, teach and write on human rights, international development and social change. Nikhil has served on the boards of Africa Today Associates, Massachusetts Asians & Pacific Islanders for Health, MASALA (Massachusetts Area South Asian Lambda Association), Resist, and the International Human Rights Funders Group. He currently serves on the boards of Engaged Donors for Global Equity (EDGE Funders) and the Jessie Smith Noyes Foundation.