The international development field is turning an unprecedented level of attention to adolescent girls right now, identifying them as symbols of change for their communities. This has led to increased investment in bringing girls together, but are all these efforts able to empower girls?  Do these efforts reflect learnings from the work of feminist collectives of women, which have been active in India and across the world since the late 1970s?
"Coming of a (New) Age: Collecting Adolescent Girls and Collectivizing Women," a panel at the 2016 AWID International Forum, explored some of these questions. The panel featured findings from the research that Dipta Bhog and Disha Mullick conducted for AJWS, examining the commonalities and differences between collectivizing girls and collectivizing women. A roomful of activists and practitioners from across the world attended this interesting panel, which included a mix of AJWS consultants and grantees from India: Dipta Bhog, Usha Chaudhary of Vikalp, Prashanthi Polaverapu of Bhumika Women's Collective, and Rupsa Mallik of CREA.
Highlighting the study findings, Dipta shared that adolescent girls' collectives are new and still emerging in India, compared to the longstanding work of women's collectives. She said the development community needs to better understand the difference between getting girls to attend programs versus collectivizing them to advance their rights.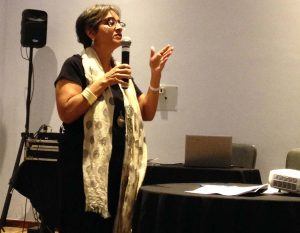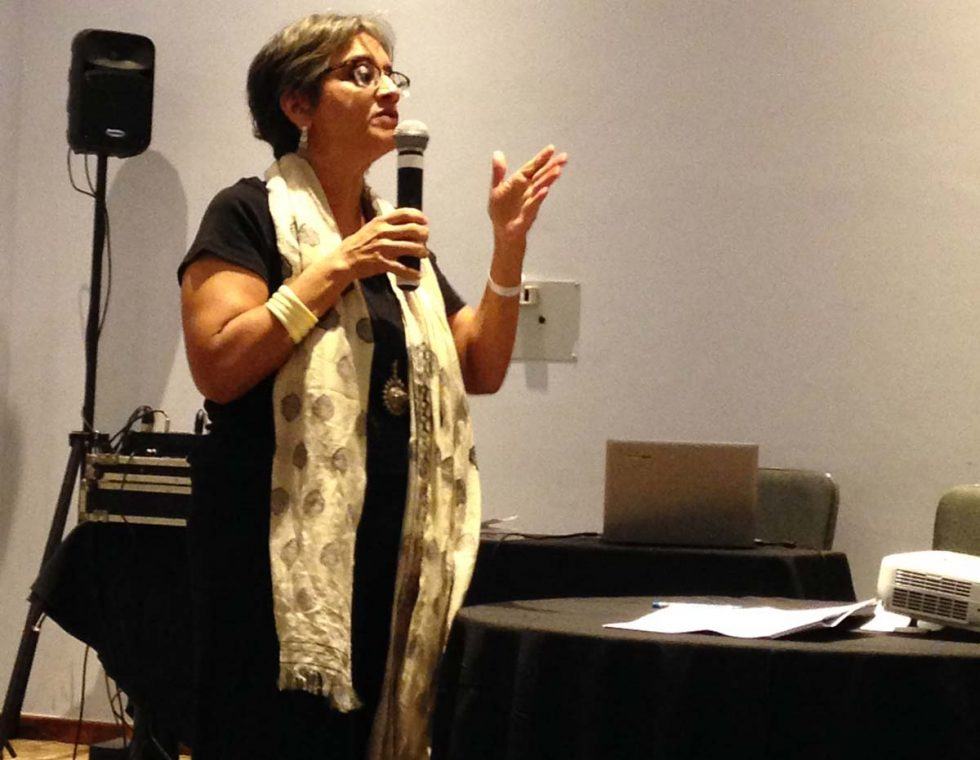 She pointed to a trend of development experts trying to address issues of women's rights and exclusively using statistics to inform their approach. For example, if data indicates a large number of girls being out of school, donor support is directed toward increasing school enrollment. That is insufficient, she noted, because many programs that claim to empower adolescent girls are actually only succeeding at getting the girls together to receive some kind of health or educational service. That's not the same as empowerment.
"I say this with a heavy heart, as someone who worked in education," Dipta said. "Today education has become like a magic wand … Development agencies are basically putting them into school. They don't care about the quality of the education or the kinds of socialization that happen there."
This sharply contrasts with the work of collectivizing women, where the focus is on developing women's understanding of gender equality and building their collective power to demand justice.
Prashanti highlighted in her presentation that, when she was involved in a government-run women's empowerment program in the 1990s, it was not easy even for a women's rights program to conceptualize and incorporate girls' collectivizing into their work. When large numbers of rural women were coming together to discuss their lives and challenge issues like domestic violence, local girls were inspired and also wanted to join the collective. But the women were not happy to include them, in part because they felt unmarried girls should not participate in conversations about adult issues. Prashanti's team agreed to create and facilitate separate collectives for girls, and she shared that the girls' demands surprised them at many points—from wanting to discuss sexuality to challenging the exploitative low wages and conditions that they experienced working in the cotton fields.
Even today, it is not easy to facilitate an empowerment-oriented adolescent girls' collective, Dipta noted. Unlike the women's collectives, many members of girls' collectives are not legally adults yet. While organizations and activists facilitating women's collectives have always raised issues of violence against women, organizations working with girls are hesitant to do the same. For example, when girls seek legal redress for violence at home, the law mandates that they go to government-run shelter homes. Conditions there tend to be very grim, and the girls might face other kinds of abuse.
"You cannot give any protection to the girl, and you may actually make her more vulnerable," Dipta said.
Usha from Vikalp shared in detail the challenges her organization has experienced in pursuing an empowerment centered model for working with girls. She said that many international grant making agencies and government programs in India do not fully understand that empowerment is "not like a pill you give out." She observed that it takes time and sustained effort to address gender inequality and dismantle harmful gender stereotypes in communities.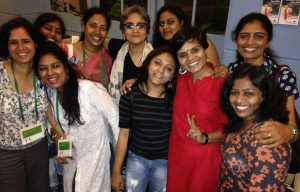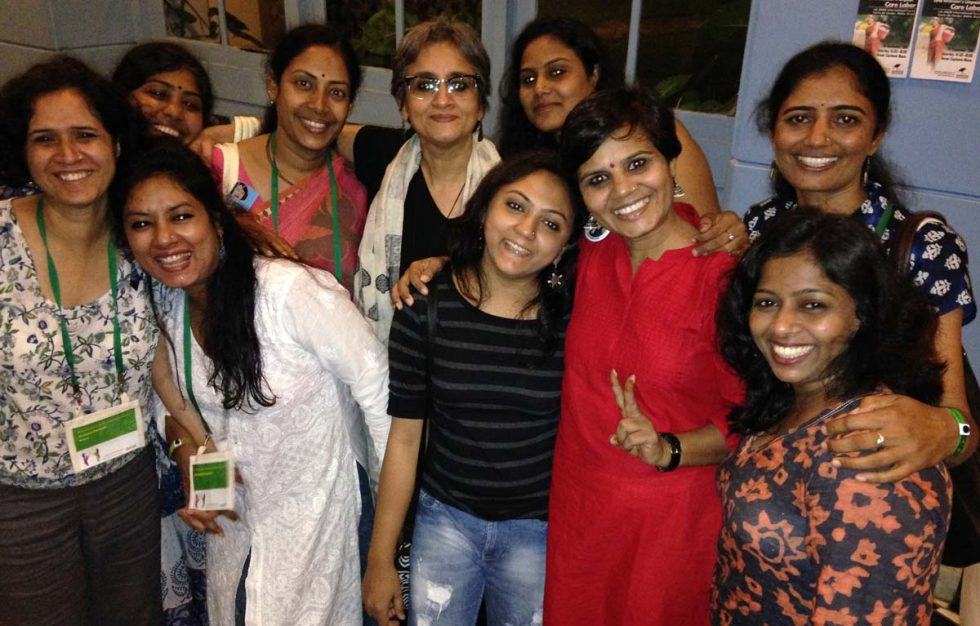 Dipta stressed that it is critical to collectivize girls—building their confidence, skills and abilities to analyze power structures in their lives, so they can imagine and work toward different futures for themselves. Many of the girls have been raised to believe their futures will involve only marriage and children, nothing more.
"For girls, mobility is physical, emotional and imaginative," Dipta said. "Listening to each other and imagining new things is a very important part of the work."
While advocacy wins by girls' collectives are crucial, Dipta remarked, the girls find it very valuable simply to experience joining a collective: being together in a rights-oriented space, discussing structural inequality and human rights, building treasured friendships. This intimacy goes a long way toward constructing solidarity for common struggles.
She added that girls' collectives are primarily made up of adolescents, who will inevitably age out of the group and want to be part of an adult collective instead. Collectives only work well when they are structured to address this issue. They are much more sustainable and powerful when they have an ongoing mechanism to develop the skills and leadership abilities of new members.
Drawing the discussion to a close, she urged anyone working with adolescent girls or planning to support programs for girls to focus less on "the sexiness of the figures of who you reached," and more on "what really changes."
Curious to learn more? You can find brief highlights from Dipta's research here, or explore all of AJWS's research findings and policy insights on child marriage here.
Rama Vedula is a senior program advisor specializing in sexual health and rights in India.