Originally posted on Pursue: Action for a Just World.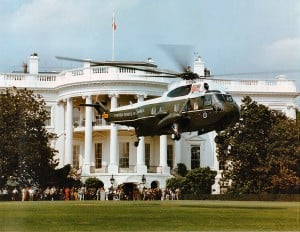 As the Pursue Program Officer in San Francisco for the past two and a half years, one of the biggest lessons I learned was the importance of collaboration among Jewish communal organizations.
Operating with limited resources, targeting similar demographics, and striving toward similar goals as many other organizations, Pursue began as a partnership itself, the innovative child of AJWS and AVODAH. We decided to make partnership a fundamental tenet of our work, and since our inception we've partnered with over 150 other organizations across the country to build and strengthen the Jewish social justice movement. Moreover, we hope that our partnership approach will influence the broader Jewish communal field to be more collaborative and cooperative in its work.
Like Pursue, the Jewish Social Justice Roundtable, a collaboration of 21 national, regional, and local Jewish social justice organizations, similarly prizes and embodies this approach. The JSJRT, of which AJWS and AVODAH are members, seeks to elevate the role of social justice in the broader Jewish community (incidentally, also one of Pursue's aims). In coming together to build relationships, share best practices, and even begin to work together, the JSJRT strengthens all of our work to effect broad social change across lines of race, faith, and class.
This Friday, July 29, 170 leaders from JSJRT member organizations are participating in a unique White House Community Leaders Briefing Day. I am incredibly excited to attend this special event representing Pursue, AJWS, and AVODAH! This special opportunity will allow us to represent the concerns and goals of our respective communities, to learn more about how the federal government is responding to community needs, and to identify new ways to collaborate to help our communities.  When 21 Jewish social justice organizations across the country get together and express our values and concerns – equality, human rights, access to health care, education reform, affordable housing, food justice, diversity, and more – the Obama Administration has to listen.
For me, social justice is an essential and intrinsic part of my Jewish identity. It feels like a profoundly Jewish act to literally speak truth to power and communicate my opinions directly, face-to-face, to Administration officials and policy-makers. Sharing my perspective on crucial social, political, and economic issues, in the company of 169 fellow Jewish social changemakers, creates a much louder voice and far more compelling message than any one of us could have alone. As Jews, we are coming together to pronounce our highest aspirations for social and economic equality in our own backyards, and around the world.
At this time of major upheaval in our country, where partisan politics are deepening divisions and taking us farther away from the solutions we so desperately need, it is clear that the way forward must be together. Truly, there is no other way. I'm glad that Pursue and the Jewish Social Justice Roundtable already figured that out. I hope that on Friday, the White House will learn from our example, too.
Jocelyn Berger is a graduate of Nativ and Brandeis University and has worked for assorted labor, antiwar, international development, social justice and Jewish communal organizations.  Beginning in the Fall of 2011, Jocelyn will pursue (ha) a Master's degree in international affairs at Tufts University's Fletcher School of Law and Diplomacy.