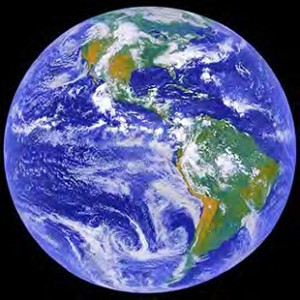 Today is Earth Day and something ground-breaking just happened in Bolivia. The country passed the Law of Mother Earth, the world's first piece of legislation that gives the natural world rights that are equal to those of humans. Bolivia has long suffered from serious environmental problems from the mining of tin, silver, gold and other raw materials. Farmers have also had land and crops decimated by multinational corporations. Existing laws to protect natural resources were not strong enough.
The Law of Mother Earth includes the following:
The right to maintain the integrity of life and natural processes
The right to not have cellular structure modified or genetically altered
The right to continue vital cycles and processes free from human alteration
The right to pure water
The right to clean air
The right to balance, to be at equilibrium
The right to be free of toxic and radioactive pollution
The right to not be affected by mega-infrastructure and development projects that affect The balance of ecosystems and the local inhabitant communities
The law also promotes "harmony" and "peace" and "the elimination of all nuclear, chemical, biological" weapons.