On Wednesday, I had the privilege to join a group of 30 rabbis and Jewish leaders from 13 states for a day of meetings at the White House to learn about the Obama administration's strategy to end violence against women, girls and LGBT people worldwide.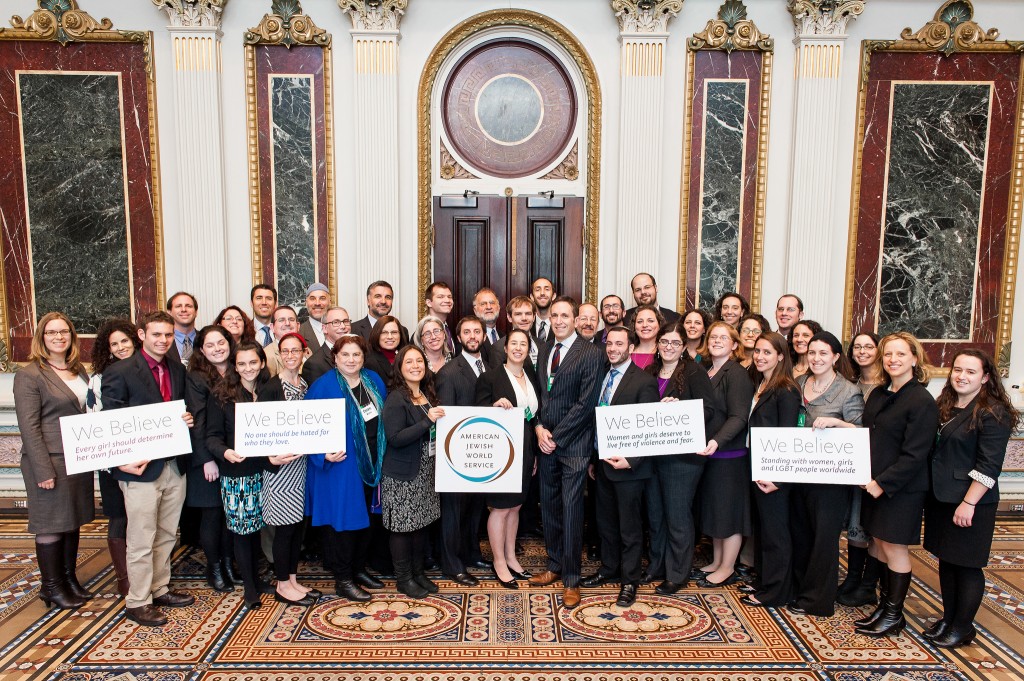 As the culmination of American Jewish World Service's Alumni Institute, we met with Matt Nosanchuk, the White House Jewish Liaison; Jamille Bigio, the White House Director for Human Rights and Gender and National Security Staff; Avra Siegel, Deputy Director of the White House Council on Women and Girls; Gautam Raghavan, White House Public Engagement Advisor; and Melissa Rogers, Special Assistant to the President and Executive Director of the White House Office of Faith-based and Neighborhood Partnerships.
During the meetings, our alumni urged administration officials to continue working with great urgency to ensure that women, girls and LGBT people are a priority in the United States' foreign policy agenda. President Obama and his administration have already taken proactive steps toward ending violence against women, girls and LGBT people around the world. However, there is still more work to do; it was extremely promising to hear what White House officials are thinking and how we can work with them in the future.
Wednesday's meetings at the White House were part of AJWS's new national advocacy campaign, We Believe. Through We Believe, AJWS and its activists are urging the U.S. Congress to pass the International Violence Against Women Act (IVAWA), which was recently introduced in the House of Representatives. Later down the line, we will be calling upon the Obama administration to play a leadership role in an unprecedented international effort to end hate crimes against LGBT people and calling on Congress to fully fund programs to empower women and girls in the developing world, including programs aiming to end child marriage.
To learn more about AJWS's White House visits, see what rabbis, Jewish leaders and White House officials were tweeting, and check out these articles:
You can also find a full list of the rabbis who attended AJWS's meetings at the White House by reading our press release.
Rebecca Kaplan is AJWS's senior press officer.