The devastation of last Saturday's earthquake in Nepal is just beginning to sink in. The 7.8 magnitude earthquake that struck Nepal on April 25th was the worst quake to hit the country since 1934. Eyewitnesses report that historic buildings, including seven major temples, have been destroyed near Nepal's capital, Kathmandu, and the force of the quake triggered a deadly avalanche on Mount Everest. Latest reports state that there are at least 5,200 dead and thousands more injured in Nepal, India, Tibet and China. Hundreds of thousands of people are greatly affected, particularly in poor rural areas outside the city center. Damaged roads, landslides, and at-times heavy rains are limiting transportation, preventing search-and-rescue specialists as well as supplies of medicines, water, tents and other critical aid from reaching people in need. Images of the destruction are truly horrifying.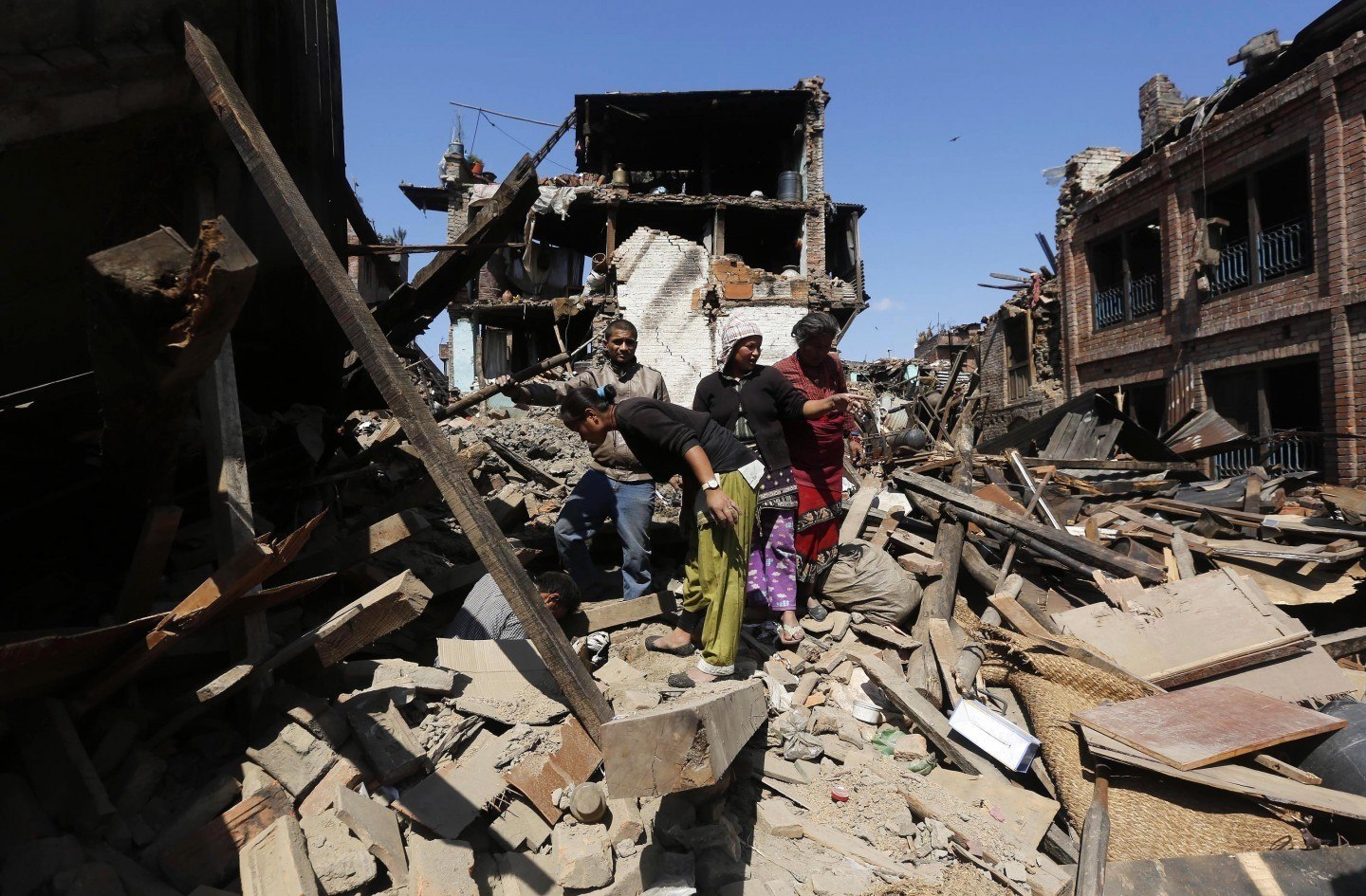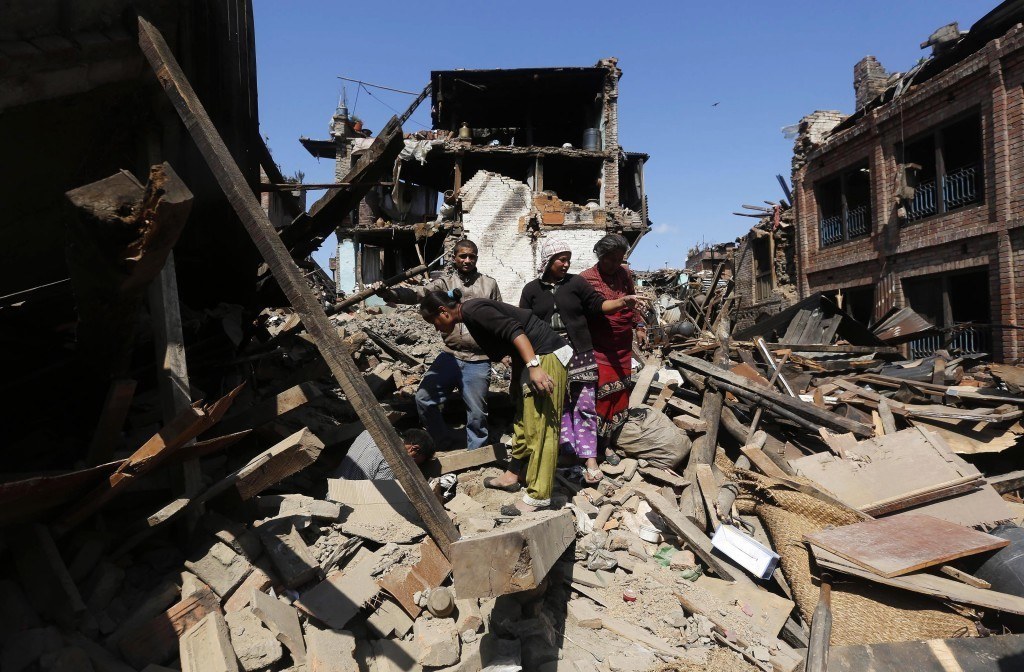 With our long-standing commitment to disaster relief in the developing world, AJWS set up an Earthquake Emergency Relief Fund within hours of the earthquake. In response to Saturday's tragedy, we are staying the course to address both immediate needs for earthquake survivors and invest in long-term recovery for the Nepalese people. Donations will support community-based organizations that are doing the following:
Providing food, shelter, emergency medical aid and supplies to the most vulnerable communities in Nepal—including ethnic minorities and indigenous communities—who are often neglected in the aftermath of crises.
Offering psycho-social support to survivors and their families.AJWS believes that community members are best placed to serve their own communities in times of need, and thus we will distribute funds through community-based groups led by and for these local communities. We will focus our efforts on helping to rebuild broken infrastructure, provide psychosocial support to survivors who have experienced tremendous trauma, and support communities to prepare for and protect themselves from future natural disasters of this magnitude.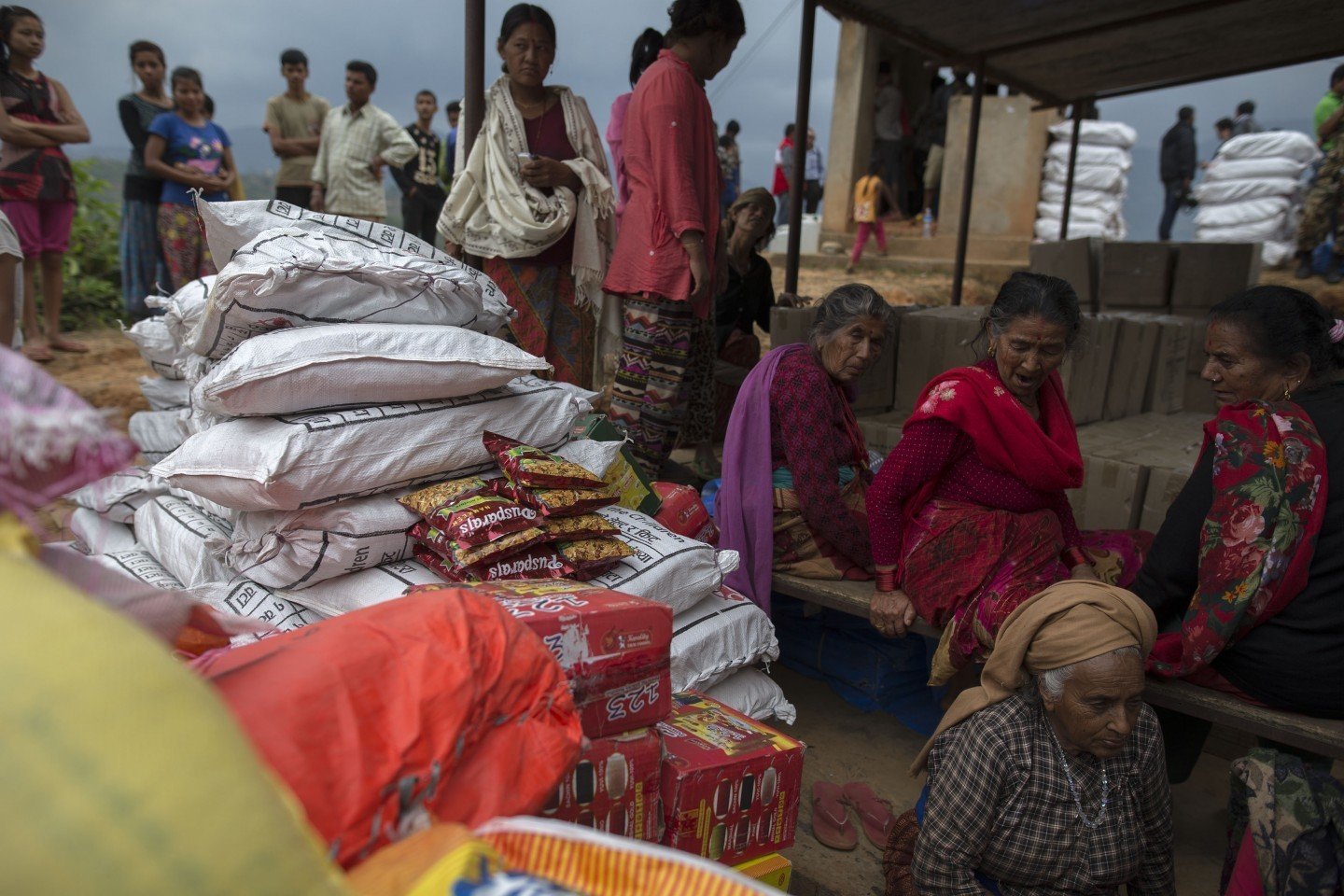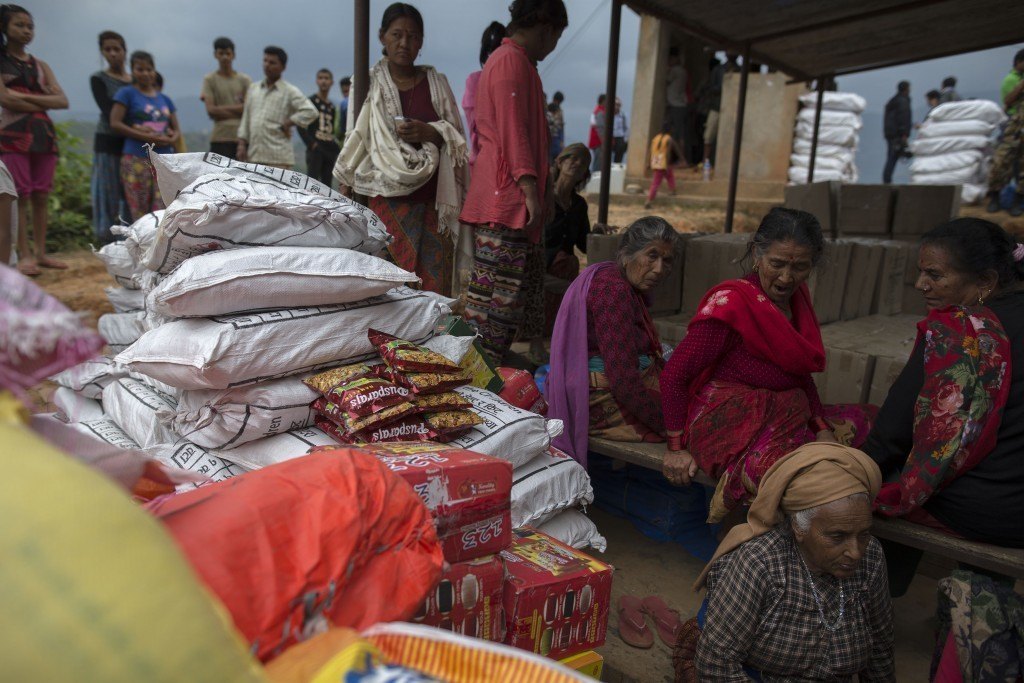 Understanding that poor and vulnerable communities are often disproportionately affected by disasters, AJWS will support vulnerable populations that are typically not reached by other funders and may be at greater risk of further trauma in the aftermath of the earthquake. These vulnerable groups include communities in remote regions, women, youth, LGBT people, Tibetan refugees, people with disabilities and the Dalit community. Dalits are the lowest caste of Nepal's centuries-old caste system. Referred to as the "untouchables," they are frequently ostracized, discriminated against, deprived of economic opportunities and blocked from using public services.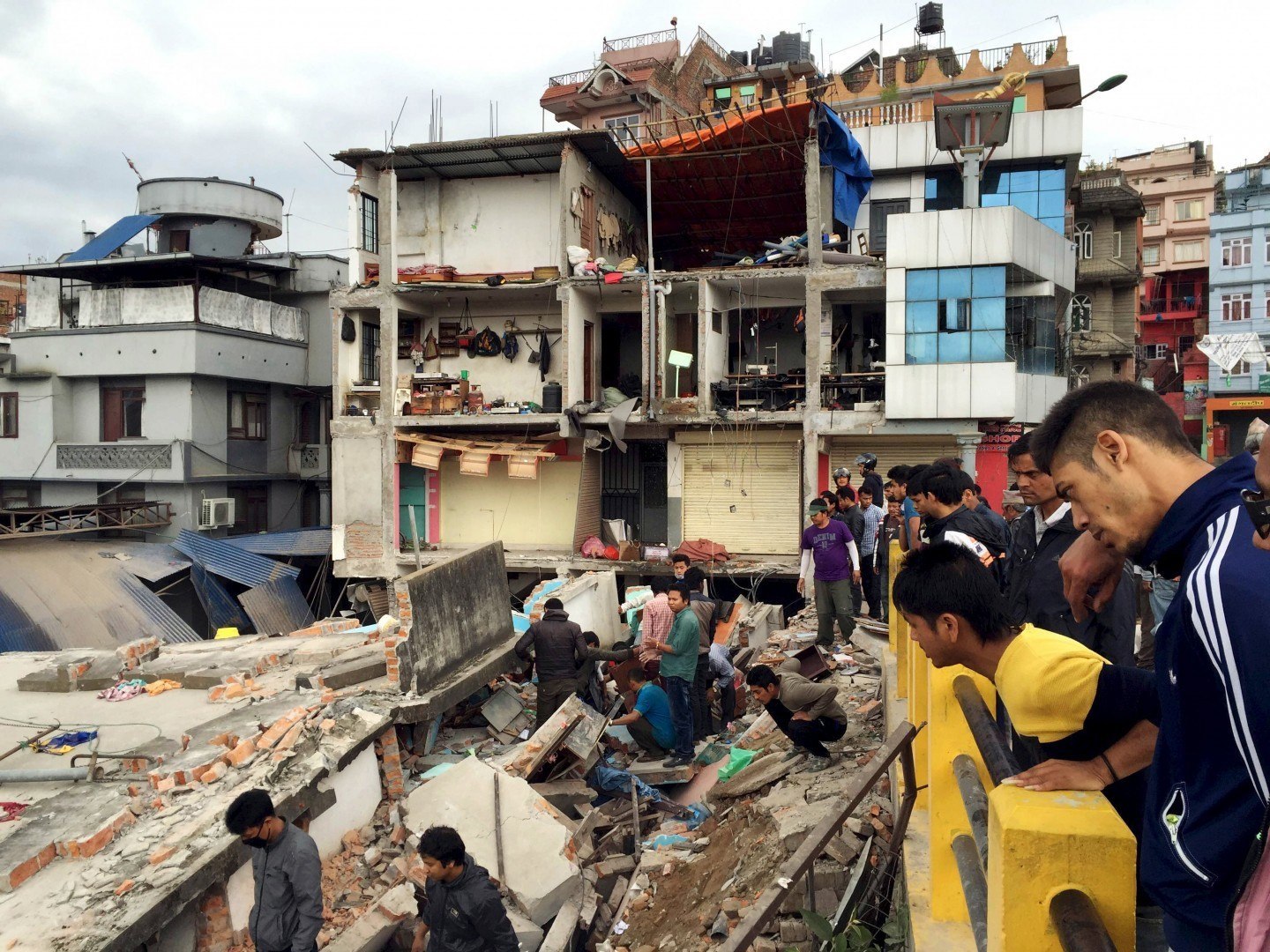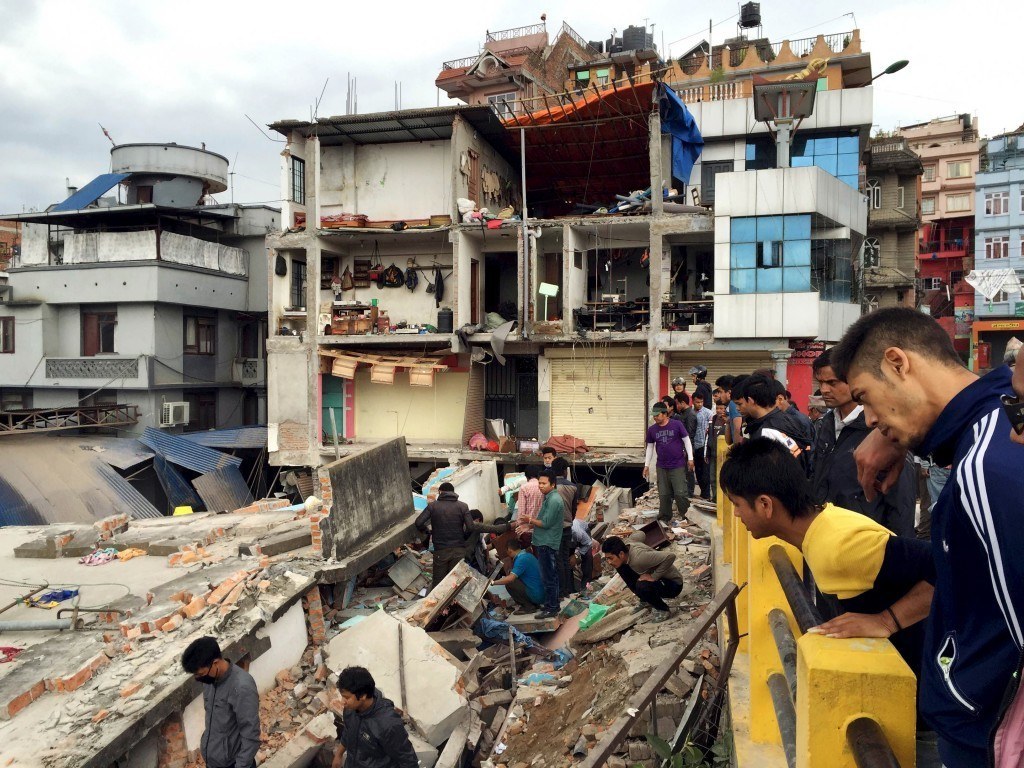 AJWS's Grantees: First Responders
As of April 28, AJWS is providing immediate support and humanitarian relief to the following organizations in Nepal:
International Medical Corps (IMC): IMC has extensive experience in Nepal and in disaster relief, having served as a first responder after recent major earthquakes in Pakistan, Haiti and Japan. IMC is operating two Medical Mobile Units (MMUs) that treat approximately 200 people per day in Gorkha, Nepal, which is the epicenter of the earthquake. With an emergency grant from AJWS, IMC is providing survivors with immediate first aid and psychosocial support.
The Blue Diamond Society (BDS): The BDS was established in 2001 and works with local communities in Kathmandu to improve and promote the health of Nepal's LGBT community. Today, the BDS is comprised of more than 200,000 LGBT members. In response to the earthquake, they are providing rescue, relief and rehabilitation support to HIV positive LGBT people affected by the disaster, but are struggling to provide sufficient care and support due to the lack of food and gas. With an emergency grant from AJWS, the BDS will provide the LGBT community with immediate medical support and relief.
Friends of Shanta Bhawan (FSB): FSB is a non-profit medical center located in a very poor neighborhood on the outskirts of Kathmandu that has been providing free or low cost medical care to some of Nepal's poorest residents for the last 30 years.With an emergency grant from AJWS, Friends of Shanta Bhawan will offer free medical services, food and safe drinking water in a very impoverished community that was hit hard by the earthquake.
Himalayan Healthcare (HH): HH provides healthcare, education, and employment opportunities to disadvantaged communities in remote mountain villages, some of which are hundreds of kilometers from a paved road. In the aftermath of the earthquake most humanitarian efforts have been unable to access these regions, and so HH has been a vital lifeline. It is distributing about 4 tons of rice daily to prevent starvation and has mobilized a medical team of 10 health professionals to fly to remote areas to treat injured and sick survivors. With AJWS funding, the team will  meet the needs of four remote villages that were hard hit by the quake, distributing urgently needed food, tents and emergency care. Once the immediate needs are taken care of, HH will begin longer term recovery and reconstruction work.
Tewa, the Nepal Women's Fund (Tewa): Tewa is a women's rights organization based in Lalitpur, Kathmandu that works to empower rural women and promote justice and equality throughout Nepal. Tewa mobilized in response to the earthquake to provide pregnant mothers sheltering in the tent camps with food, water, medical care and blankets. With AJWS funding, Tewa will provide vitally needed maternity and postnatal care for pregnant mothers and their babies born during this disaster. They will also raise awareness in the camps about the risks of water-borne diseases and health epidemics that may arise and will teach earthquake survivors how to practice safe hygiene to help reduce the risks of these life-threatening illnesses.