My world is abuzz. I know yours is, too. Like millions of other Americans, I have been in a non-stop conversation since November 8 about what the new U.S. administration and Congress will mean for the America we yearn for—one that is inclusive at home and stands tall for justice and human rights worldwide. These conversations are taking place in the comfort of our homes and offices and during chance meetings at restaurants and on the sidewalks of our towns and cities. It's been ubiquitous.
At the very same time, I have been in another equally intense conversation with other friends and colleagues who live far away. These are the advocates for human rights around the world whom AJWS supports. With their permission, I am sharing what I am hearing and learning from them. If nothing else, this global conversation makes it crystal clear that our work together through AJWS to promote human rights and end poverty worldwide is more important now than ever. Yes—more now than ever.
Sek Sophorn of Rights & Business Law Office in Cambodia, which defends the rights of rural indigenous communities, shared his fears that the new U.S. government will renege on its commitment to halt climate change:
"[Donald Trump] doesn't believe in climate change. How is that possible? He doesn't believe in science? Here in Cambodia it's raining in January—it never has before. The monsoons don't start on time. We know this is real… I don't think [Trump] will be supportive of human rights, natural resource rights, of indigenous peoples and small farmers, or the environment."
Thannya Irias and Imara Largaespada, the coordinators of Artemisa—which defends the rights of lesbian women in Nicaragua—wrote:
"We are afraid of Donald Trump. His manifest expressions of racism, xenophobia and discrimination do not encourage an environment that promotes equality and justice. This concerns us enormously because we have trusted in and aspired to be a country like the United States, a country of opportunity, respect and inclusion… AJWS continues to believe in what we do and recognize our dreams as their own… to collaborate in the construction of a just world."
Last week, 14 rabbis and a cantor, participants in the AJWS Global Justice Fellowship, visited the Dominican Republic to stand in solidarity with Dominicans of Haitian descent, many of whom have been stripped of their citizenship and rendered stateless. The delegation met several social change organizations that AJWS is supporting there who are responding to this crisis, including Reconoci.do, whose leader, Ana Maria Belique, shared:
"The same thing that has happened here with the [rise of] conservative groups is now happening in the United States, threatening further the rights of Dominicans of Haitian descent… We believe the Trump government will not be very open, will be very anti-immigrant and very anti-rights. I hope this does not create a larger wave of restrictions [on freedom] around the globe. AJWS's support is important now more than ever because it helps local groups like Reconoci.do get our voices heard in the halls of power."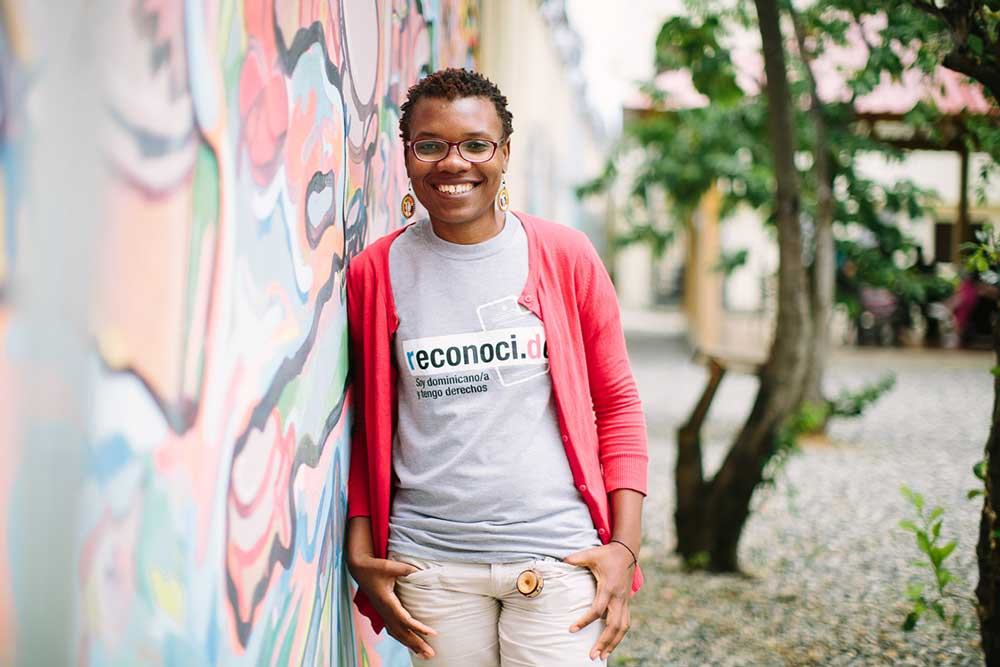 At AJWS we have a long tradition of supporting the rights of those who are treated most poorly in the societies in which they live, rooted in our deep belief that all people are created b'tselem Elohim—made in the divine image and deserving of respect. Peninah Mwangi, who heads Bar Hostess Empowerment and Support Programme, a Kenyan organization made up of women who choose sex work as their profession and many of whom live with HIV, wrote me of her fear that her life is now on the line:
"As a woman in the streets of Nairobi, now more than ever I feel alone. All our leaders and governments, including the U.S. government, are watching out for their interests. They will deny me and other women living with HIV the little support that may save our lives. My appeal to AJWS is to watch out for us—to remind the powers that be that every life matters, that given opportunities we can all build a better world together."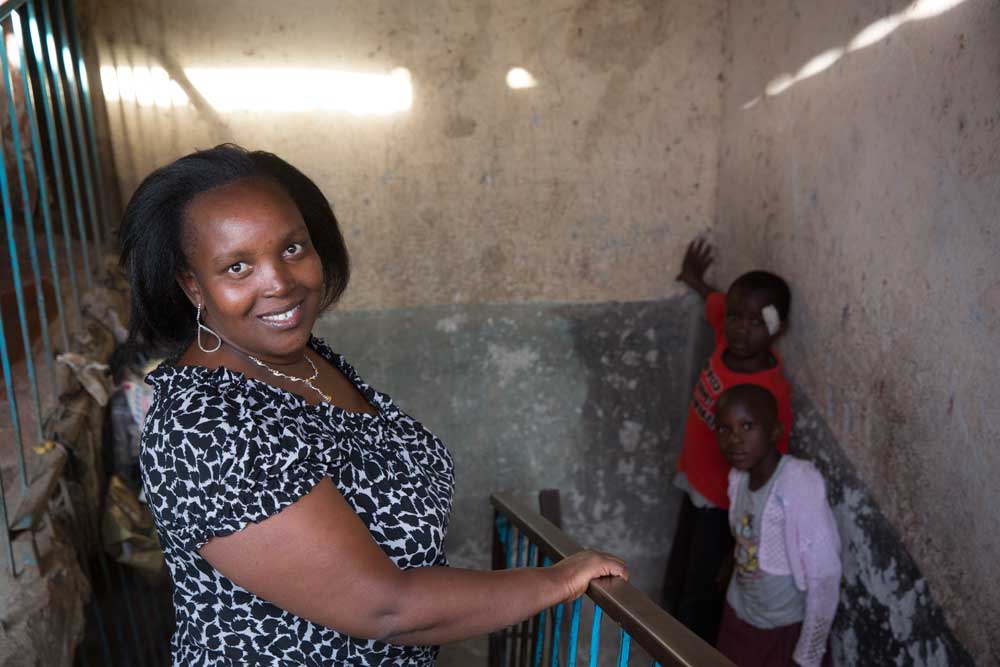 And finally, from Nepal, where we have been aiding those who were devastated by the 2015 earthquake, we heard from Tsechu Dolma, a volunteer at Sengedag Service Society:
"AJWS support is pressing now more than ever because the rights of vulnerable people in Nepal are at risk under our current government. We are on the frontlines alongside AJWS to reverse the oppression and negligence such communities in Nepal… have long faced. Following the catastrophic earthquake, AJWS's support has presented us with fresh opportunities to ensure women can help take charge of efforts to rehabilitate those in our midst who are most in need."
Why our work to support human rights is more important now than ever
I am not surprised but am truly saddened that early signs from President-elect Trump stand at odds with our values of inclusion, equality and justice. As you can see from the notes from the brave activists AJWS supports around the world, they are gravely concerned that the new administration will retreat from defending human rights and democracy abroad at a time when authoritarianism, intolerance and xenophobia are on the rise, leaving them more vulnerable to neglect, exclusion, discrimination and oppression. In ways that are hard for us to understand, these activists work under very dangerous conditions and need our support and solidarity more than ever.
But they have not despaired—and neither can we. Instead, we must double our efforts, join in solidarity with others, and build even stronger movements to create the kind of world we want to live in and counter the new challenges in our way.
It heartens me to see that already hundreds of thousands of people—women and men—are expected to march in Washington, D.C., New York City and across the country as well as around the world in places such as Kolkata, Phnom Penh and Nairobi to put the new administration and Congress on notice that the U.S. must stand for justice and equality. Nearly 1,000 of our supporters, staff, country consultants, and partners will be participating—as will I.  Despite the challenges that await us, I know that together we can continue to build a better world—today, tomorrow, and for generations to come.
It is clear that now, more than ever, we need to double down on our work to promote the rights of the most vulnerable among us and around the world, to ensure that the incoming administration does not impede the historic movement for human rights—both at home and around the globe.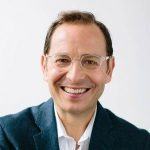 Robert Bank is President and CEO of American Jewish World Service (AJWS), the world's leading Jewish organization working to end poverty and promote human rights in the developing world.