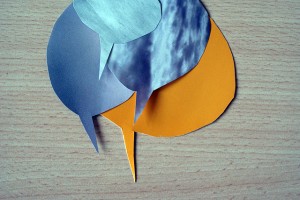 Originally posted on the blog of Where Do You Give?
On February 3, 2012 the Yale School of Management held its 7th Annual Conference on Philanthropy: "Beyond Best Practices: Financing and Implementing Social Change." The conference highlighted discussions that have been ricocheting around the philanthropy sector and there a few we just can't get out of our heads:
1. Blended Value
Jed Emerson, Executive Vice President of Strategic Development at ImpactAssets, challenged us to break down the often held but paralyzing idea that we each have two choices in life—"do well or do good"—and there can be no way to do both. Emerson, along with a growing number of people who straddle the financial and philanthropic worlds, believes overlap is powerful and the way to create dynamic, sustainable social change is to explore "blended value"—how we can do well and do good. Emerson describes his idea of "blended value" in this way:
Value is what gets created when investors invest and organizations act to pursue their mission. Traditionally, we have thought of value as being either economic (and created by for-profit companies) or social (and created by nonprofit or non-governmental organizations). What the Blended Value Proposition states is that all organizations, whether for-profit or not, create value that consists of economic, social and environmental value components—and that investors (whether market-rate, charitable or some mix of the two) simultaneously generate all three forms of value through providing capital to organizations.
Essentially, blended value is about socially responsible investing to maximize not only financial returns, but social and environmental ones as well. It is an acknowledgement that, in order to solve the world's most complex problems, we need a combination, or blend, of strategies to address them. As an organization, grants and programs cannot be the sole vehicle through which we pursue our mission. Our investment portfolio must also reflect our mission and values. "Everyone is looking for the silver bullet," Emerson said. "But it's really about finding the silver buckshot. Collectively, we can create sustained change. What's the broader set of tools that will help us create this change?
Which brings us to…
2. Collective Impact
The idea of "collective impact" is not new, but the buzzword is, and everyone is trying to figure out how to make it happen. In an afternoon breakout session, panelists Carol Thompson Cole (President and CEO, Venture Philanthropy Partners), Doug Bauer (Executive Director, Clark Foundation) and Jeff Edmonson (Managing Director, Strike Network) offered thoughts on the essential components of collective impact. First, backbone organizations—organizations who organize all the moving pieces of the collective impact equation—are the lynchpins to success. Second, collective impact requires a tiered approach to achieve ultimate objectives. Success relies not only on what you do within your organization or collective impact group, but also on cross-sector alignment, including partnerships with government bodies and corporations. What else can funders do? Support "sexy, unpragmatic things," Doug Bauer said, like general operating support and grantee collaboration. "Allow your grantees to be nimble and creative and not worry about how to keep the lights on."
But being nimble and creative isn't just for grantees…
3. Adaptability
All non-profit organizations need be able to adapt to changing trends, capitalize on new opportunities and maintain financial sustainability. How can an organization do this well? Some conference panelists shared their experiences inside their organizations. As Shari Rosenfeld (Vice President International Projects, Sesame Street) reminded everyone, "There's a tension among collaboration, time and opportunity." At Sesame Street, they're moving away from consensus and "trying to provide more autonomy for decision making in the organization," so they can adapt more rapidly. Sesame Street is also "research driven," meaning they conduct research constantly to answer the question, "Is our programming delivering on the goals we want to achieve?" Rosenfeld also noted that they are also increasingly using research as a tool for fundraising.
In terms of external partnerships, panelists advised organizations: "Make your partnerships proactive, not reactive. Keep a strong hand on the what (your mission). But the how should be wide open." In other words, how can an organization be adaptable and maximize its resources, add value, think about collaboration, and stick to its mission? Clearly those of us in the philanthropy sector have our work cut out for us. These discussions are only the beginning.