This past Thursday, we celebrated Valentine's Day in the US — a simple if somewhat commercial opportunity to share our love for our partners. It's easy to take for granted that we can express this love openly and without fear.
But for same-sex couples living in one-third of the world's countries, this is simply impossible. In 10 of these countries, homosexuality can be punishable by death. Our courageous grantees have taken some big steps recently, including playing a key role in the Indian Supreme Court's decision to strike down Section 377 of the constitution, which made consensual sex between same-sex adults illegal. 1.3 billion men and women in India have now won their rights to love whomever they want.
Last Spring, when I traveled with 21 AJWS supporters on a Study Tour to India, we visited Samvada Youth Resource Center, a grantee working with LGBTQI youth in rural Karnataka. We met inspiring young women and men developing tools they can use to make a difference. One who stood out for his poise and eloquence was Lohith, a young, self-identified queer man. When asked what his goals are in life, he recited a poem he wrote:
"I want to fly in the higher sky.
I want to sing the Happy Song.
I want everyone to sing with me.
The Happy Song in the higher sky."
I was so impressed by his courage through his difficult journey — and by the clear love and support he received from the young people around him as they applauded him and later danced and sang together. Investing in grantee organizations like Samvada in rural towns and villages is an investment in the future, a future that will allow young women and men like Lohith to have the same freedom to express their love as we do.
Finally, if you are attending the Jewish Funders Network conference in March, please check out a panel discussion with AJWS President & CEO, Robert Bank; Stanford professor emeritus and AI-pioneer Terry Winograd; and venture capitalist Jocelyn Goldfein. Both Jocelyn and Terry are generous donors to AJWS. They will discuss how the strategies behind investments in tech start-ups can be applied to investment in human rights. The conversation will be based on their article published in the Stanford Social Innovation Review, "The Four Principles of Venture Funding." I know it will be a fascinating, engaging conversation.
Thank you for your support of AJWS and our work with transformative organizations like Samvada. It would not be possible without you. Please check out more stories of hope below from our grantees around the world.
With gratitude,
Alon Shalev
Executive Director, San Francisco and the Western Region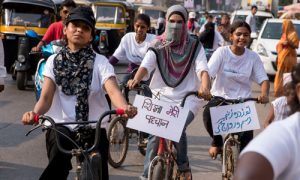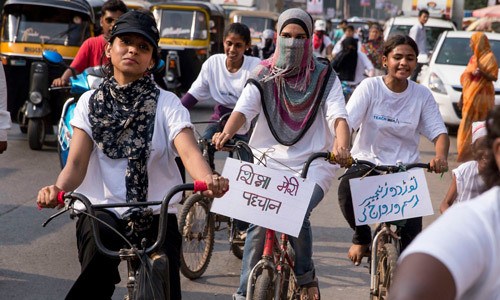 Meet Kausar: She helps teenage girls in Mumbai gain the confidence to stay in school and pursue careers. She has come a long way since her mother forced her to marry a man who treated her like a servant when she was just 15. Click through these powerful photos of Kausar's work and learn how she found the strength to forge a new life on her own terms.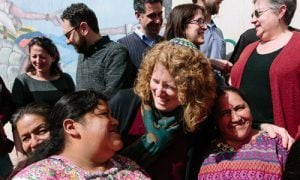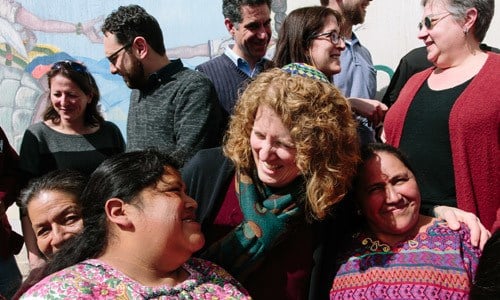 Fifteen rabbis. One powerful week in Guatemala. A shared passion for justice. Click through these photos to witness how our Global Justice Fellows were inspired by the human rights defenders they met on their journey to Central America with AJWS.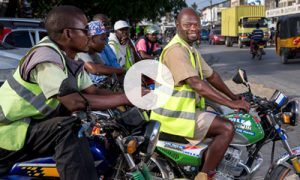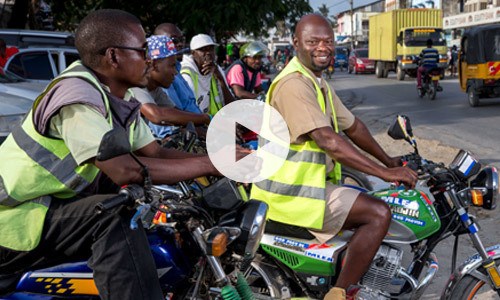 In coastal Kenya, a group of motorcycle taxi drivers who used to attack and harass LGBTQI people in the streets have become some of the community's greatest friends and allies. This 1-minute video chronicles how an innovative startup supported by AJWS is promoting tolerance and changing lives.