We celebrated our 30th anniversary 2015! In honor of this milestone, we profiled 30 remarkable leaders who have partnered with AJWS to build a better world. These are but a few of the thousands who have raised their voices worldwide with our support, changing the lives of millions for the better.
Rabbi Sharon Brous
Preaching justice from the pulpit
Los Angeles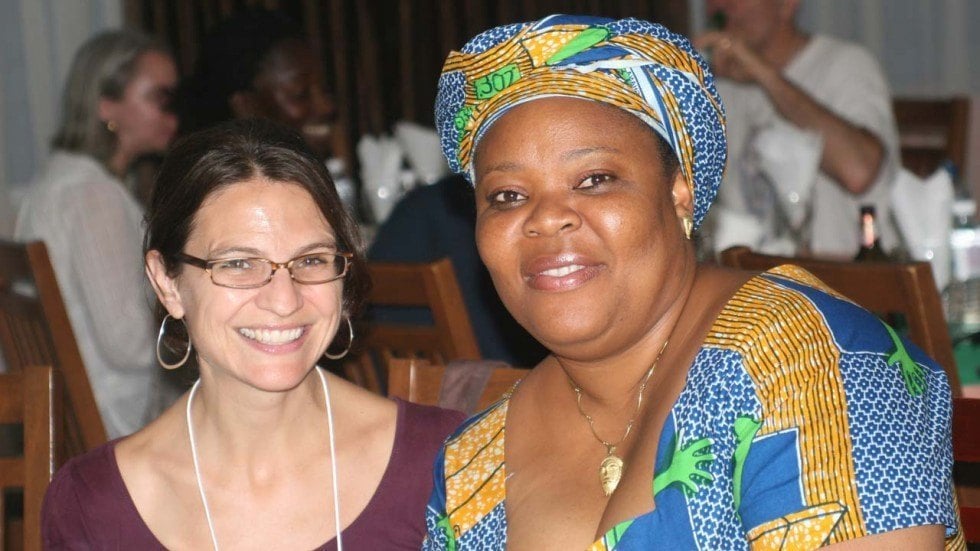 Rabbi Sharon Brous, a prominent Jewish leader, thinker and teacher, is recognized nationwide for her work to energize the Jewish community and infuse Jewish life with a dedication to social justice. Rabbi Brous was chosen to bless President Obama and Vice President Biden at the Inaugural National Prayer Service in 2013 and was named that year as the #1 most influential rabbi in the United States by Newsweek and The Daily Beast.
Rabbi Brous has supported AJWS for nearly two decades, beginning with an internship in her early years of rabbinical school. She has traveled with AJWS to Liberia as rabbi-in-residence on our Study Tours program and organized a trip to El Salvador for Los Angeles high school students. At IKAR, the renowned congregation she founded, she has mobilized her community to take action in our advocacy campaigns to persuade the U.S. government to adopt laws and policies that fight poverty and uphold the human rights of people in the developing world.
In recognition of her passion for social justice, Rabbi Brous is a member of the inaugural cohort of senior fellows at Auburn Theological Seminary, a national multi-faith network of justice leaders.
She reflected on AJWS's contribution over the past three decades:
"In a time of immense brokenness and catastrophic human suffering, it has become too easy to hide behind our privilege or allow ourselves to lose hope. We are all indebted to Ruth and the whole team at AJWS for demonstrating what it means to walk toward a life not only of personal meaning, but also of global purpose."