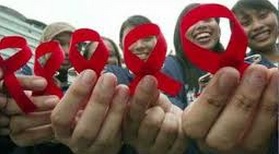 When I was a member of the New York City Council in the 1980s, I changed my vote on an issue only one time. It was during the debate over whether the city should fund needle exchange programs for drug users. My first instinct was that we should not be enabling drug addicts to abuse heroin. Then, someone from an HIV organization invited me to visit an illegal needle exchange program—now known as a "harm reduction program"—that he was running on a street corner in a very poor part of the city.
I visited the program at night, and people spoke with me about how gaining access to clean needles was helping them to avoid infecting their friends and fellow drug users. By the time I spoke with the third person, my perspective had shifted. I understood why these programs were so important, and I decided to vote in favor of funding them. 
That night crystallized the importance of listening to people on the ground and allowing their voices to inform my thinking about critical issues. When I lost the New York City mayoral election in 1997 and moved into a world that was completely new to me—the world of international development and human rights—having humility was particularly essential. I needed to suspend my own biases in order to understand realities that were very different from my comfortable life in New York.
For example, a few years ago, I traveled to Thailand where I met a sex worker for the very first time. A 37-year-old mother of three, she faced relentless stigma and discrimination in accessing health services to protect herself from HIV. I asked her why she elected to do sex work given the heightened risk of exposure to sexually transmitted infections. She very succinctly explained: "These are my options: I could be apart from my children for 10 hours each day while working in a sweatshop sewing buttons on shirts, or I could spend the day with my kids and, at night, talk to an interesting Western man, lie down with him for 20 minutes in a familiar, safe place and make a lot of money. Which would you choose?"
Listening to people who experience injustice and marginality is at the heart of my job as president of American Jewish World Service, an organization that works to realize human rights and end poverty in the developing world. Much of our work, particularly in Africa and in parts of South and Southeast Asia, centers upon the treatment and prevention of HIV and AIDS, especially for people who are already on the margins of society—sex workers, women, girls, and LGBT people, and people in indigenous communities. These groups are often stripped of their human rights and are neglected by local, national, and international HIV prevention efforts.
This World AIDS Day, we know there is some cause for celebration: an estimated 7 million people around the world have been treated for HIV through the use of anti-retroviral drugs (ARVs).
But even as we applaud the scientific discoveries that dramatically reduce transmission and death, I am reminded that biomedical solutions cannot overcome the devastating effects of social prejudice and bigotry.
What I've learned from grassroots activists in Africa, Asia, and the Americas is that eradicating the AIDS pandemic requires much more than medicine. It requires two fundamental commitments:
1)    We must strengthen community organizing efforts in the United States and in the developing world to keep HIV-related funding a priority not only for high-income and middle-income countries, but also for poor countries that often have the highest rates of infection.
2)    We must address the human rights violations—particularly in the developing world—that severely inhibit access to treatment, health services, and vital information, especially for people who are most vulnerable and are often very difficult to reach.
Sometimes, when I'm traveling through Kenya, India, or elsewhere in the developing world, I think back to the night I spent with HIV-positive drug users on a street corner in New York. That experience remains so instructive as I learn about new possibilities for social change driven by people on the ground.
Building an AIDS-free world is not easy. It is a process that requires leaps of faith and clarity of vision. As we continue our research, funding, and activism, it is my hope that we listen to and join with people who are most vulnerable. An end to the global AIDS crisis will only be possible if we commit to an inclusive approach in which everyone's voices are part of the solution.
Ruth Messinger is president of American Jewish World Service