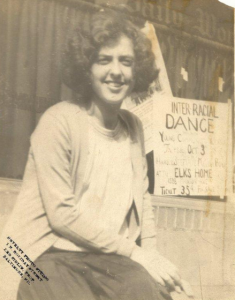 My Grandma Sophie taught me the importance of standing up against people who take advantage of others. Her activism—and that of her allies in the labor movement—inspired me to dedicate my life to advocating for people who are disenfranchised, marginalized, or rendered invisible. As a little girl, I remember hearing about how my grandmother, a textile union organizer, was arrested, framed and almost deported because she wouldn't stop speaking out for worker justice. I remember being electrified by my grandmother's stories about fighting corrupt bosses and profit-hungry factory owners.
But no story from that era was more shocking to me than the terrible Triangle Shirtwaist Factory fire of 1911.
In that tragic, preventable disaster, 146 women—mostly Jewish and Italian immigrants—perished after being trapped inside. The manager had locked all the doors and exits.
Clara Lemlich, one of the heroines of the Shirtwaist Factory tragedy, was a family friend. From Clara and from my grandmother's own experience, Sophie learned that progress is often born of catastrophe. These tragedies can become pivotal moments for change and that is as true around the world now as it was in the United States then.
Laws have improved in America since my grandmother's organizing days, but unsafe factories and extreme worker exploitation remain a tragic—and often fatal—daily reality for workers around the globe.
Just recently, more than a thousand garment workers perished in an unsafe factory in Bangladesh. My grandmother fought for workers' rights, but a century later, people are still dying because those rights are denied. This needs to stop. We need to support 21st century activists, today's Clara Lemlichs and Grandma Sophies, who are responding to tragedy by advocating for social, economic, and political change. Support the fight for workers' rights worldwide by donating here.
Just as Grandma Sophie inspired me, I hope her story inspires you, too. Together, let's continue the American Jewish legacy of fighting for workers' rights in the United States and around the world.