It's the end of 2011 and, boy, do we have a lot to celebrate! For one thing, 2011 is the year Global Voices was born. But, more importantly, 2011 marked many victories for justice around the world. It's all too easy to focus on the brokenness of our global community—indeed, there is so much to fix—but we're closing out the year by taking stock of 2011's big wins.
In chronological order, here are our top seven global justice victories in 2011. Why seven victories instead of five or 10? Because seven has special significance in Jewish tradition. In fact, seven is considered to be one of the "greatest power numbers" representing creation, blessing and good fortune… things that everyone should have in 2012.
Without further ado…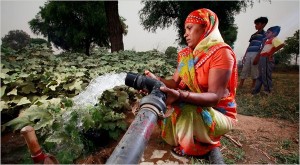 1. Indians received the water justice they deserve. In February, India's state legislature in the southern state of Kerala passed a law allowing people who had been affected by Coca-Cola operations, which had polluted the Plachimada District's natural water supply, to seek compensation. The action was welcome by communities throughout India and was celebrated at the international level as an important step toward holding multinational corporations accountable for their actions.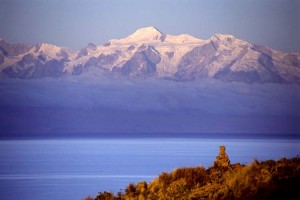 2. Bolivia passed the Law of Mother Earth. On Earth Day—April 22nd—Bolivia passed the world's first piece of legislation that gives the natural world rights that are equal to those of humans. Bolivia has long suffered from serious environmental degradation as a result of mining tin, silver, gold and other raw materials. Farmers have also had land and crops decimated by multinational corporations. Preexisting laws to protect Bolivia's natural resources were never strong enough. But after the Bolivian parliament passed the Law of Mother Earth, change is on the horizon.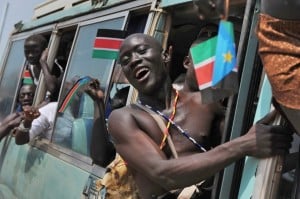 3. South Sudan gained independence. After years of relentless violence and tireless advocacy for peace, South Sudan became an independent nation in July. Despite its independence, the new country is still struggling to quell tensions between its different ethnic groups and to avoid a costly war with the north. Change is here to stay, but the work is far from over.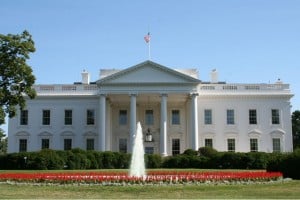 4. The White House created a new policy to enforce serious consequences for human rights violators. In August, the Obama Administration took a bold step to prevent genocide by enforcing serious consequences for human rights violators. The global culture of impunity for human rights violations is responsible for many of the injustices that AJWS is working to confront around the globe. To learn more about this critical work, check out AJWS's strategy paper "Risk and Responsibility: Protecting Human Rights Defenders."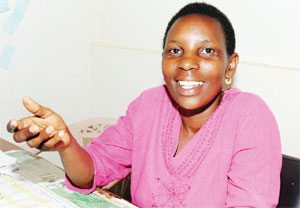 5. Flavia Kyomukama was appointed to the Uganda AIDS Commission. Amidst the uproar over Uganda's proposed anti-homosexuality bill (whose fate in parliament remains unclear), an important sign of progress was largely overlooked. In September, the Uganda AIDS Commission announced the appointment of Flavia Kyomukama to its main decision-making committee. Ms. Kyomukama is a well-known HIV-positive activist and vocal advocate for the human rights of LGBTI people. In the Ugandan capital, she spoke of the need to "remind leaders that gays are human beings with a right to health."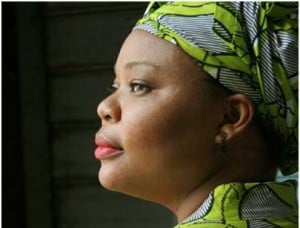 6. Leymah Gbowee won the Nobel Peace Prize. We're still on the moon that Leymah Gbowee, director of our partner Women Peace and Security Network-Africa (WIPSEN), won the Nobel Peace Prize for the pivotal role she played in bringing an end to Liberia's devastating 14-year civil war. Together with activists from the Liberian women's movement, Leymah mobilized women from all walks of life and across religious and ethnic lines to demand peace. She also fought to ensure that women be able to participate in politics and in rebuilding their own country. Leymah joined AJWS at our 25th anniversary gala last fall, and was just named as one of Forbes' 10 Most Interesting Women of 2011. For an up-close-and-personal experience with Leymah and her community, join AJWS on our study tour to Liberia in June 2012!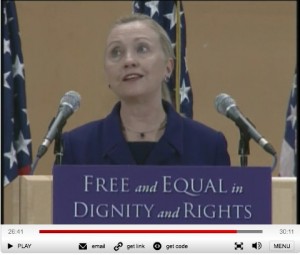 7. Secretary Clinton declared "Gay Rights are Human Rights." On December 6th, Secretary Clinton delivered her Human Rights Day speech in Geneva, making a powerful, timely and truly historic argument for the human rights of lesbian, gay, bisexual and transgender (LGBT) people. AJWS staff members, Jenna Capeci and Amanda Cary, were privileged to be in Geneva to hear Clinton's speech in person.
After we enjoy a glass or two of champagne, we'll be getting back to work to ensure that 2012 is brimming with even more global justice victories—in many multiples of seven.