In Kenya, more than 4 million people are suffering from chronic starvation. In Haiti, nearly half of the country's 11 million people are chronically malnourished. In Guatemala, tens of thousands of people are migrating from their country because of crop failures and hunger.
I'm sharing these statistics because they reflect one of the most immense challenges our grantees face in their quest to live and thrive in more just world. Climate change is no longer a far-off threat that could affect our grandchildren. We are feeling the impacts right now.
In parts of Kenya, it hasn't rained at all since 2020 — livestock have died en masse, and crop failures have pushed communities already on the brink of famine into an even more dire food emergency.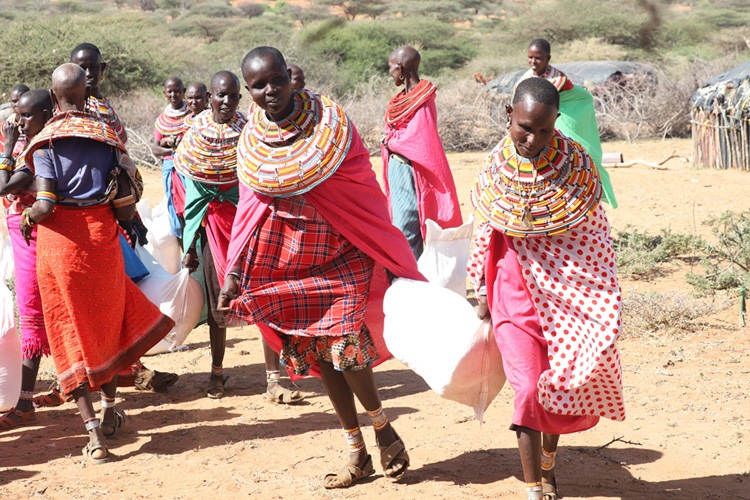 In Guatemala, year after year of extreme weather—from led to catastrophic crop failures. Thousands of acres of once fertile land are no longer arable.
In Haiti, climate change has led to increasingly frequent hurricanes and violent storms that have decimated crops and livestock, in a country where more than half of the population depends on farming for food and income.
As head of Humanitarian Response for AJWS, I can tell you, firsthand, that while Kenya, Haiti, and Guatemala are among the hardest hit, they are not unique. Communities in every country AJWS serves are on the brink of climate-induced famine. And unbridled development continues to plunder ecosystems, emit fossil fuels and evict Indigenous people who protect the land—locking our planet in a vicious cycle.
In my nearly 20-year career in international development, I have never felt such a profound sense of urgency as I do now. Every day, I hear from grantees about the increasing challenges of this crisis — droughts depleting water supplies in Mexico, heat waves causing crop failures in India and Uganda. Oil refineries that destroy ecosystems and Indigenous lands in Kenya. And every day, I am inspired by the courage of the activists we support who are tackling these challenges head on.
Sostine Namayana, a leading climate activist AJWS supports in Uganda, described their work poignantly:
"The rural women farmers I work with know how to farm sustainably and manage forests to keep them healthy so they can absorb the emissions that are causing climate change. The rural people in my community know that they are the least responsible for climate change but bear the brunt of its impacts. They know that we must transition away from dirty fossil fuels and toward a renewable energy future, and that those countries emitting the most must change course and support those who are most impacted by their decades of high emissions."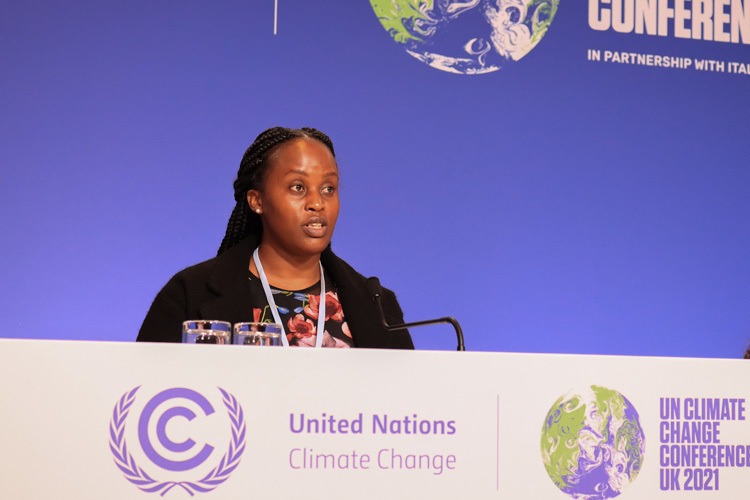 This is what we call "climate justice"—stopping this crisis by addressing its root causes and ensuring that those whose lives are most tragically affected have the tools to build resilience, survive and thrive.
I know you and the other members of our AJWS community care deeply about this issue, but if we are to avert the worst of the climate crisis, we will need everyone to share that resolve.  We must demand faster, stronger, more sweeping action from our leaders.  Please join me in taking action today by signing this letter to President Biden and Vice President Harris demanding bold action to address the global climate crisis.
How grassroots activists worldwide are working for climate justice
Your voice reinforces the work of climate justice organizations like these:
Save Lamu: In a region in Kenya where severe drought conditions, repeated crop failures, and indefinitely halted grain imports from Ukraine have led to a devastating hunger crisis, Save Lamu is providing life-saving food deliveries to the hardest hit communities and mobilizing a movement to pressure Kenya's government to dramatically increase food aid. And Samburu Women's Trust is providing emergency humanitarian assistance and livelihood support.
Tet Kole: In southern Haiti, where farmers have been severely impacted by storms and flooding caused by climate change and the 2021 earthquake, Tet Kole is helping build resilience by distributing seeds and tools to replant crops and teaching families to raise animals and farm sustainably to bolster their food supply.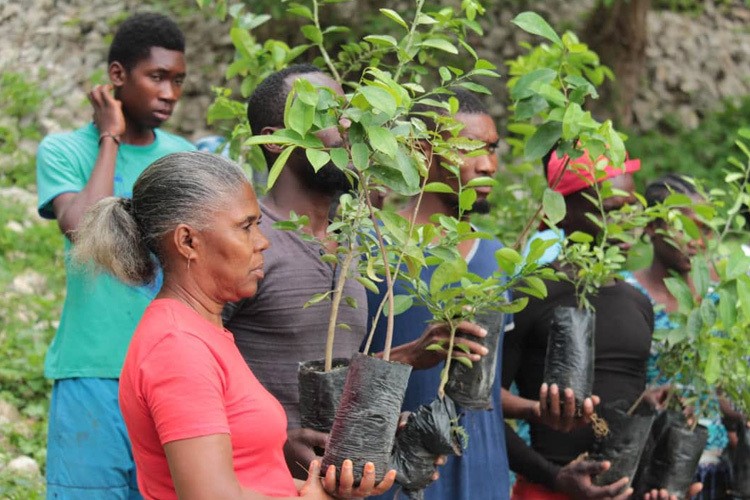 Asociacion Coordinacion de ONG y Cooperativa (CONGCOOP): In Alta Verapaz, Guatemala, where persistent droughts and storms have decimated crops, CONGCOOP is supporting Indigenous farmers to feed themselves in the unpredictable climate. They're also training 20 local communities about the right to water, as they mobilize support for legislation that will protect this resource that lives depend on.
These are just three of the dozens of innovative ways that our grantee-partners are responding to the climate-driven hunger crisis.
As temperatures continue to rise, catastrophic weather patterns will only worsen and threaten more lives and livelihoods. We must act. Please sign this letter to the Biden administration to support courageous activists on the frontlines of the climate crisis worldwide.
Julieta Mendez is the Associate Vice President for Programs at AJWS.