On January 11, 2011, men in municipal police uniforms burst into Leticia (Letty) Hidalgo's home in Nuevo León, Mexico and kidnapped her son Roy, suddenly and without warning. From that day forward, her life has never been the same. The men threatened to kill Letty and her family if they spoke out about what happened, and for eight days she and her family were too paralyzed by fear to reach out to authorities.  
Letty and her family were hesitant to turn to their local municipal police force for help, unsure if they could be trusted as members of their own department might have abducted Roy.  
In this difficult moment, the family ultimately reached out to the military. The officers they spoke to were not surprised by what had happened to Roy. The military told her tragically, that this practice was commonplace — many police officers also work for drug cartels and kidnap people as "forced recruitment."   
When Roy was abducted, he became one of the thousands of people in Mexico who are known as 'The Disappeared.' Official sources estimate that over 100,000 people have been disappeared since the 1970s. Most of the disappearances have taken place since 2006.  
"People are abducted and often murdered by criminals or even with the participation of authorities. In many areas of the country, drug cartels work in complicity with local authorities, police and military personnel. They act with impunity for these and other serious abuses," Letty shared.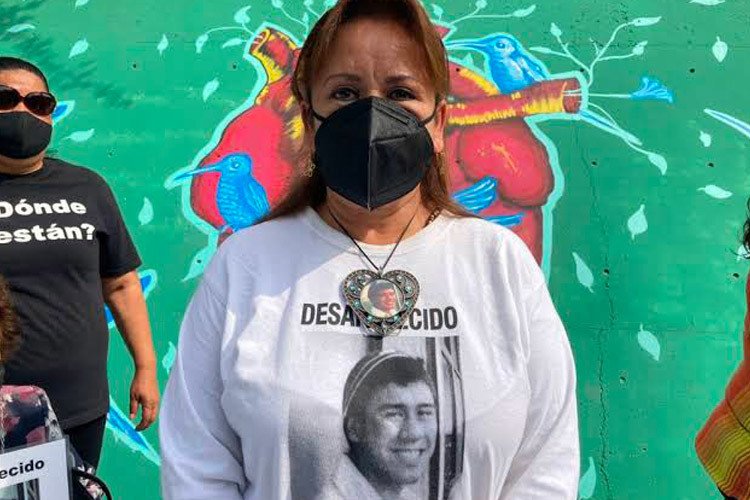 Families like Letty's all over Mexico live without answers after a loved one is disappeared. They are left in agony with nowhere to turn, as local authorities at many different levels of power often disregard the requests made by family members to search for their disappeared.  
Yet as Letty was determined to do whatever she could to find her son, she met with officials at all levels of government. She appealed to the municipal police, the military, the mayor of the nearest major city— Monterrey— and even Nuevo León's attorney general for help. These officials explained to her that there was very little they could do to find her son. 
Forming a Collective in Nuevo León
In the year after Roy disappeared, Letty met many families in the same tragic situation.  
"I knew many mothers, siblings, and grandmothers of missing persons, in our state of Nuevo Leon. I realized they were in the same circumstances as us. They also received no response or assistance from the government." 
Letty thought that it would be powerful if the group met and demonstrated openly in public places. She believed that if "everyone would get together in a public square here in Monterrey, perhaps we would be able to make our cases visible."  
The collective officially began in April 2012 when the group brought its message to the streets. 
"We began to make ourselves visible to society and the media. And we started this movement. Suddenly we were attracting media attention." 
They chose to call the collective Fuerzas Unidas por Nuestros Desaparecidos en Nuevo León (FUNDENL), Forces United for Our Disappeared of Nuevo León.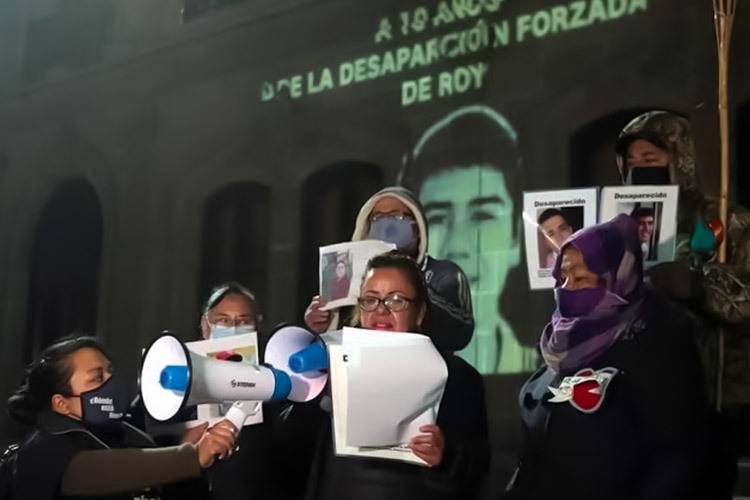 Answers for Grieving Families: The Search for the Disappeared
FUNDENL is a collective led by family members searching for their missing loved ones. The bulk of the work the organization does is supported by ten consistent volunteers. 
"Our volunteers are mostly women and we call them 'Angels.' If angels really do exist, well they are here on earth, and they are our volunteers." 
The team works with forensic anthropologists, archeologists, local police forces, and on some occasions is accompanied by local prosecutors and representatives from the Local Commission for the Search of Missing Persons.  
FUNDENL's work stands out because of the wide range of tools they use in their forensic search efforts – from drones to geographic referencing maps to an online database they have created to share their search findings for other families to access.  They started using drones in 2016 to capture images of terrain where they suspected bodies could be.    
"We started taking pictures and videos with the drone, which we would then present to the archaeologists and together with them we could make these very large maps" to determine where bodies were most likely buried. "With drones and aerial imagery, we could see so much more." 
In 2019, they were able to form an anthropology and archeology team. With the use of drone technology and the help of professionals, very small details in the terrain can be used as clues to help them find where human remains may have been buried or burned. Letty explained that an "incineration stain where something was burned" can be spotted on the drone footage.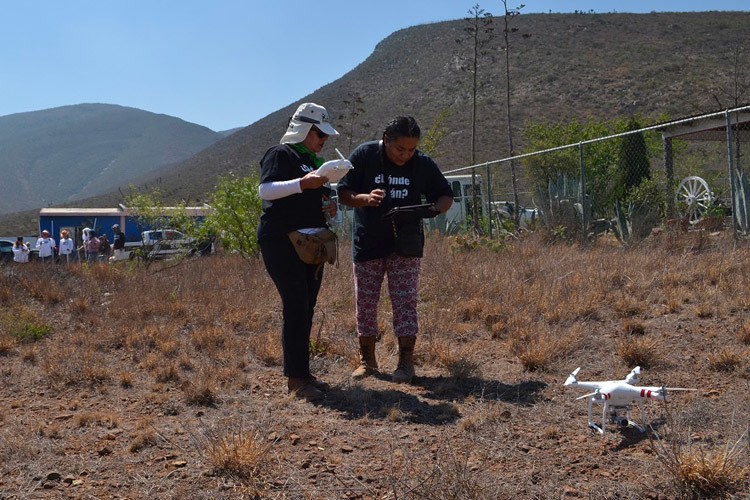 Another hint that often indicates human remains is buttons from items of clothing like shirts or jackets. When volunteers see buttons on drone images, they can be fairly sure they will find skeletal remains nearby. 
"We don't know exactly why, but what survives the most are the buttons." 
In the decade since they began this work, Letty finds it difficult to estimate how many people they have helped identify. 
Letty does not know exactly how many grieving families have received closure and have finally been able to bury their loved ones because of her work. But using these sophisticated techniques, she shared that they "have found more than 100,000 human skeletal remains."  
When the FUNDENL team finds bones during their searches, the authorities run DNA tests and only share results with family members due to confidentiality laws. "They tell the families directly. So that is why the number is uncertain," she shared.  
She has undoubtedly changed countless lives with her work to search for the disappeared. FUNDENL has gained a reputation for helping anyone in Nuevo Leon who is searching for a missing family member. Letty is inspired to do this frustrating, physically challenging and heartrending work so no one has to feel as alone as she did after their loved one is disappeared.  
"And fortunately, thank God, we have found the children of other mothers. There is always a trace, if we look for clues well, we can often find something." 
Fighting The Status Quo: Urging The Government To Act
While FUNDENL does so much of the hard work necessary to find missing people, they also are constantly putting pressure on the local government to do more. 
"We always demand that the State do things as well. We push for them to have the staff and the infrastructure to do this work…. And if there is no law that says they must help search for the disappeared, we push for laws for them to do so."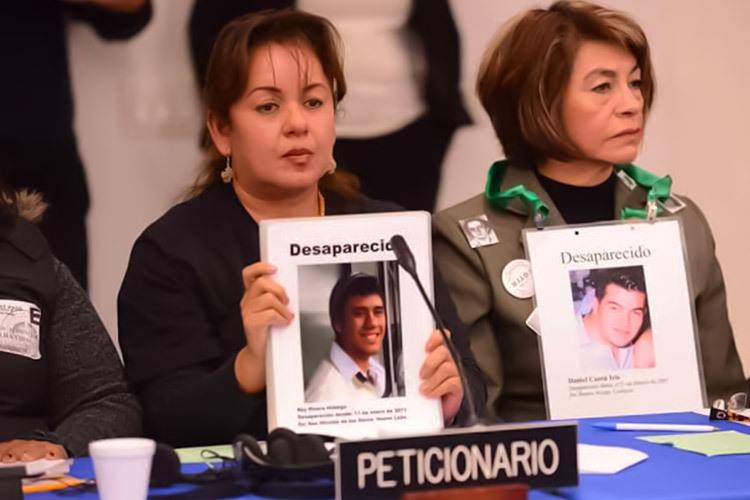 Garnering Recognition at a National Level
With Letty as their fearless and determined leader, the FUNDENL team has found countless missing loved ones, including the remains of 17 people in the month of July 2022 alone.  
Letty's efforts have been recognized on the local and national level. She was awarded the Civic Merit Medal of the State of Nuevo León. The United Nations Human Rights Office in Mexico also invited Letty to contribute her expertise to a piece published this past year on August 30, the International Day of Enforced Disappearances. 
Letty is proud of the work she has been able to do to help bring closure to so many families. In the future, she dreams of a day when she finds out what happened to her son. 
"I hope to find Roy. And I hope to help find everyone. I am convinced that I have to find Roy and that I have to help many more families find their missing sons and daughters."