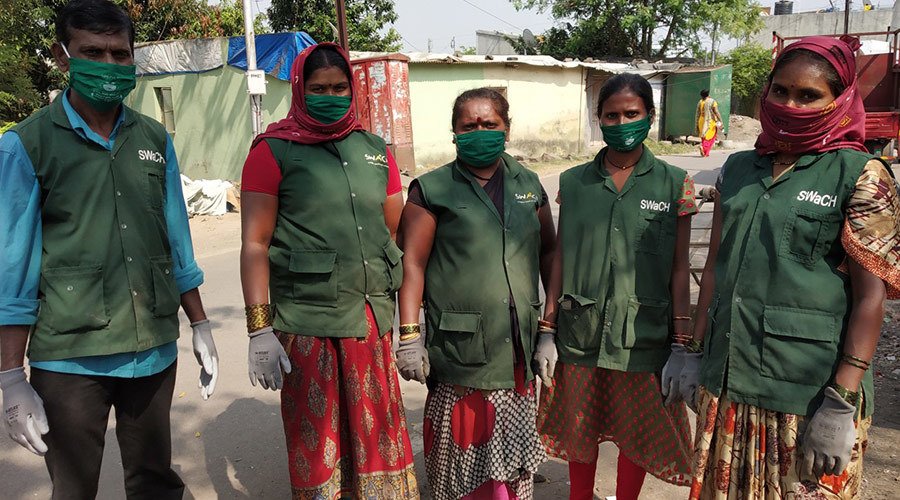 When we launched an emergency campaign to respond to India's unprecedented COVID-19 surge earlier this year, we were deeply moved by how generously and quickly the AJWS community responded.
Our campaign this spring allowed us to write emergency grants to dozens of our partner organizations across the country, enabling them to support their communities by listening to people's needs and acting quickly.
One of these courageous partners is Kashtakari Panchayat (KP), a grassroots organization in Pune, Western India, that supports the country's waste-pickers — women from one of India's poorest communities who gather garbage and recycling to clean India's streets. The surge was especially brutal for this community, who could not simply stay at home during the lockdown because they provide an essential service for their cities. With the support of an emergency grant from AJWS, Kashtakari Panchayat supplied over 3,500 women with personal protective equipment, and 456 women with direct financial assistance so they could continue to feed their families during the crisis.
Further, KP is organizing vaccination drives specifically for the waste-picker community they serve, and will offer cash support for women who miss work after being vaccinated.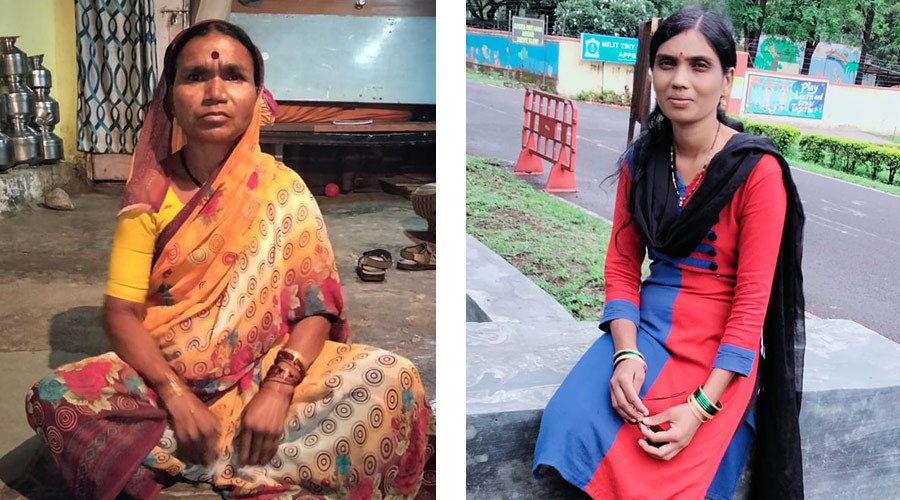 Two of the women in KP's community in Pune — Kavita Fasage and Meera Thorat — shared their experiences with me:
"We cannot stop working. It's that simple. But what we can do is work with adequate protective gear, which ensures our safety. I was scared to go to work and risk transmitting the virus to my family — but the gloves, soap, masks and sanitizer I received reduced my anxiety," says Kavita. "Someone called me a 'corona-warrior' the other day. If that means I help the city fight the virus, then I am one — and so are thousands like me!"
Meera is another 'corona-warrior' who has received critical support from KP.
"I am struggling to survive in these difficult times. I turned 50 last year, and my fingers are curled due to arthritis — this restricts my work, both at home and outside," she says. "We have no children, so my husband and I look after each other, but a paralysis attack further aggravated his situation last year. The support [from Kashtakari Panchayat] has ensured that I can get medication as well as other essential supplies. I have taken my first vaccine, and we are both hopeful that the good times are around the corner."
The generosity of the AJWS community helped Kavita and Meera survive this crisis — and helped their community keep their families safe. Our emergency campaign also enabled local organizations all over India respond to food shortages, mounting unemployment and other crises caused by the devastating pandemic surge.
Here are just a few of the ways our emergency campaign touched people's lives all over India:
In West Benghal, Mohammad Bazar Classes Development Society provided school tuition for over 1,000 Muslim and Indigenous girls who needed to drop out of school when their families could no longer support their education due to lost income.
In Nagpur, Rubi Social Welfare Society distributed medication and sanitary pads to young women and girls in families who lost work during the pandemic.
In Hospet, Sakhi Trust supported 250 people from the marginalized Devadasi community to lease and convert dry, damaged land into usable farmland so they can sustainably grow food.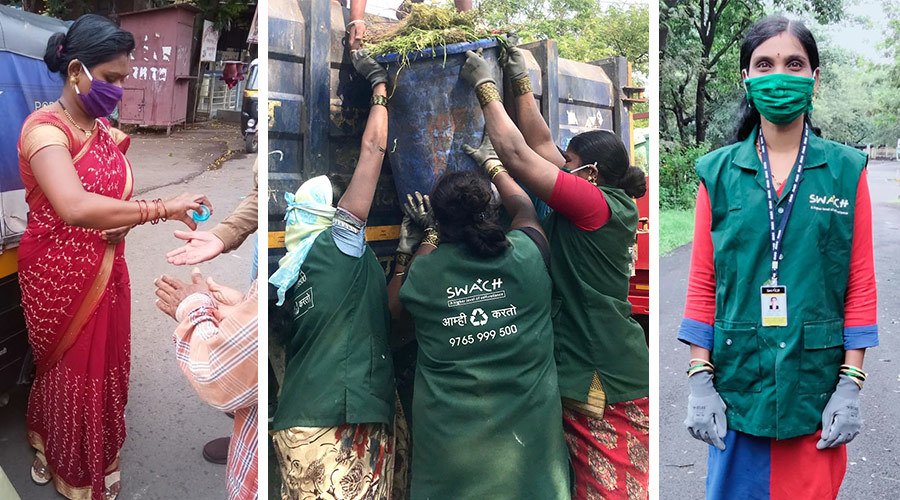 The continued support of the AJWS community allowed us to respond quickly and effectively to India's COVID-19 surge. The activists and advocates we support in India are weathering unimaginable hardship with dignity, and advancing their own solutions to the challenges they face — protecting their communities like only they know how.
We'll continue to update you as our ongoing COVID-19 response in India evolves. And to the members of the global AJWS community: thank you for standing with us now, and in the future.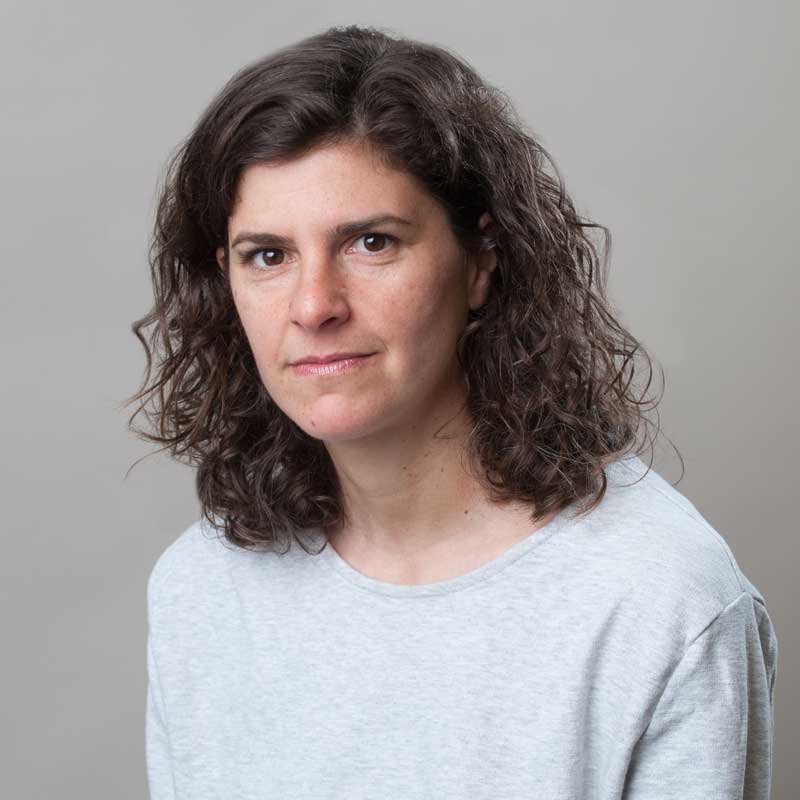 Sam Wolthuis is the Associate Vice President of Programs at American Jewish World Service.