One of the things I love most about summer is the opportunity to dive into books, articles and podcasts. Summer, after all, is supposed to be a time when things slow down a bit.
Even if they don't — and they haven't, especially during this harrowing summer — I still love the idea of extra time for summer reading. And since Labor Day will soon be upon us, I'm delighted to share a taste of my reading and listening "diet" over the past few months. I hope that you'll enjoy some of the books and podcasts I've found meaningful — which have provided me with new insights, support and solidarity during this time when the world feels more broken than ever before.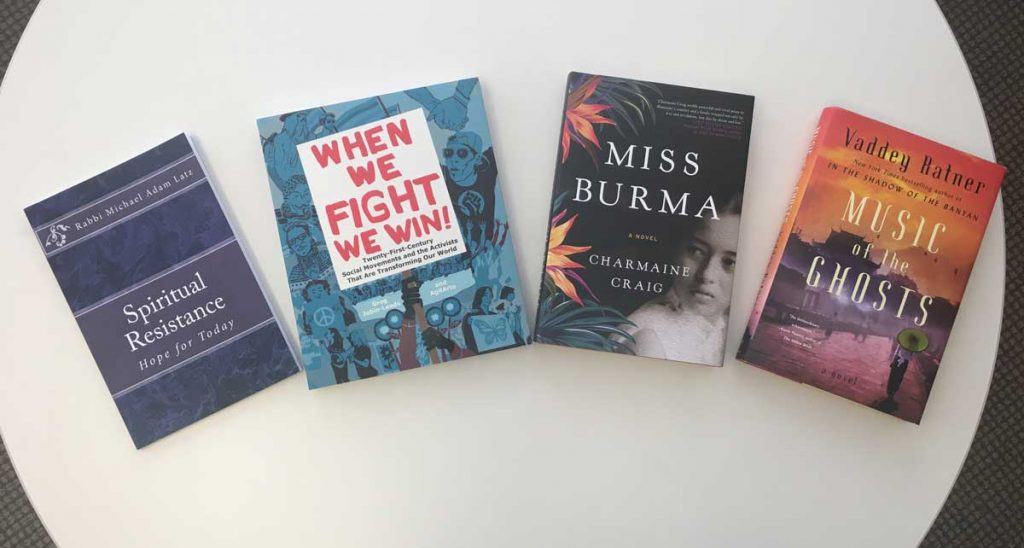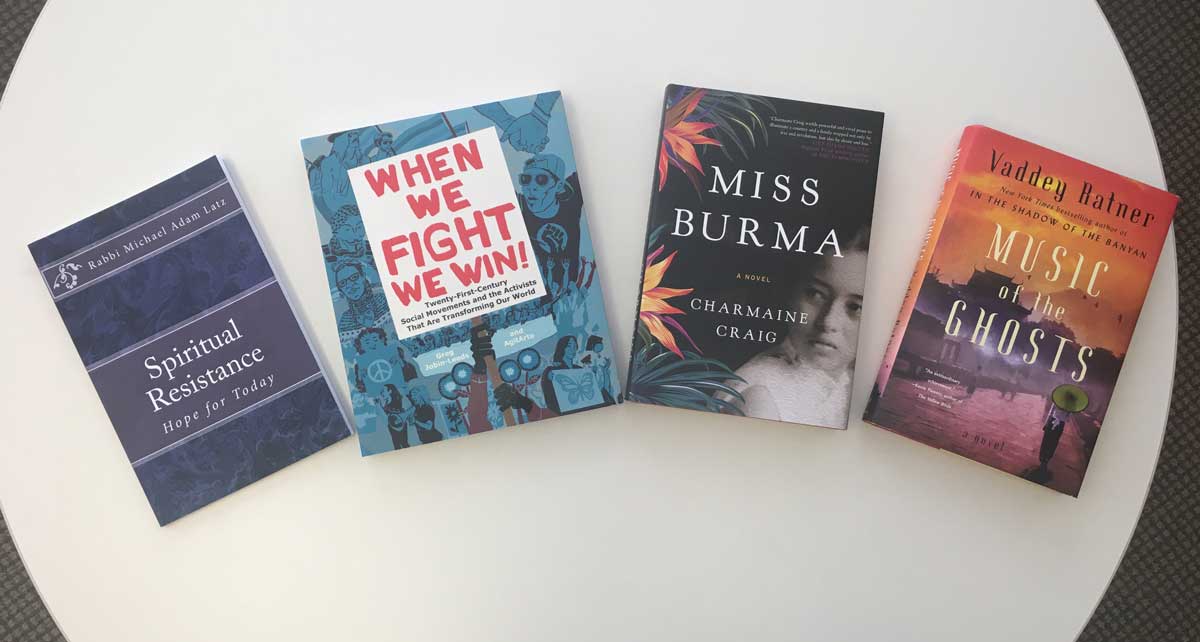 I love this fast-paced historical novel about the author's Jewish grandfather, Benny, and her grandmother, Khin, a woman of Karen ethnicity. The story spans four decades of Burma's tortuous struggle for independence, from the British to a brutal military dictatorship. Having read a lot about Burmese history, this book gave me a much more complex understanding of why modern Burma is still so plagued by ethnic strife. But the book is mostly a stunning story about one couple and their children and grandchildren, about how love triumphs even in the face of every attempt to tear people apart. It's a must read — my favorite book this summer.
Music of the Ghosts by Vaddey Ratner
This novel tells the story of a woman named Suteera, who escapes the Pol Pot regime as a child refugee and resettles in Minneapolis. Decades later, Suteera is contacted by an elderly musician who claims he met her father in one of Pol Pot's prisons. We feel every ounce of Suteera's pain when she decides to travel back to Cambodia, hoping against hope that the severely wounded old musician is actually her long-lost father. This is a beautifully written and heart-wrenching tale of longing, forgiveness and resilience combining two of my greatest passions: music and human rights.
When We Fight, We Win by Greg Jobin-Leeds and AgitArte
There is probably nothing more relevant in the current zeitgeist than deepening our understanding of how strong social movements come into being and change our world for the better. In this book about 21st century movements, the author partners with a design and editorial team who have informed his belief in "transformative organizing." What makes the book jump off the page is the powerful work of AgitArte, an organization of engaged working-class artists who create art to protest injustice and propose meaningful alternatives. The fight for environmental justice, economic justice and LGBT equality are just a few of the movements that are brought to life in this essential primer on the skills and tools we need to make an enduring difference during challenging times.
Spiritual Resistance: Hope for Today by Rabbi Michael Adam Latz
This inspiring anthology includes a collection of sermons, Facebook posts and other musings by Rabbi Adam Latz of Minneapolis. Woven through each piece is his deep commitment to b'tzelem elohim — the Jewish belief that all people are created with inherent dignity. Latz offers a hopeful call to action that, as Jews, we cannot give into fear and must fight for justice not only for ourselves, but especially for others.
On Being Podcast with Mary Catherine Bateson
I love the podcast On Being, which is hosted by Krista Tippett, and I recently listened to her interview with Mary Catherine Bateson, the linguist, anthropologist and author of Composing a Life. Bateson is the daughter of the iconic anthropologist Margaret Mead. In the interview, Bateson explores the influences in her life, including spirituality, feminism, the natural world and her relationship with her parents. It's a delight to hear Bateson talk about her mother's famous quote, "Never doubt that a small group of thoughtful, committed citizens can change the world. Indeed, it's the only thing that ever has." Bateson reminds us that "very often major accelerations of change came out when a group of people got together and learned together and dared to think new thoughts and then pass them on." Amen!
Among all the pieces on my summer reading and listening list, I found one common theme: we are capable of moral courage and love even when evil and hate surround us. If we are truly global citizens, history calls us to find the courage to stand up for the rights of those who are suffering today, wherever they are. As the summer winds down and we begin to prepare for the High Holidays, I hope you find some time to enjoy these books and the podcast. Please let me know if any of them moved you as much as they did me. I'd love to hear from you.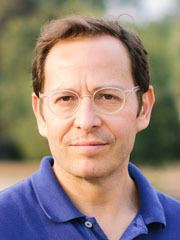 Robert Bank is President and CEO of American Jewish World Service, the leading Jewish organization working to promote human rights in the developing world. Robert has spent his career championing human rights as an attorney, activist and leader. He joined AJWS as Executive Vice President in 2009 and previously served in New York's municipal government and in the leadership of GMHC—one of the world's leading organizations combating HIV/AIDS. Robert has been honored with GMHC's Lifetime Achievement Award and the Partners in Justice Award from AVODAH: The Jewish Service Corps. He is also an adviser to The Conversation: Jewish in America and is a board member of Peripheral Vision International. Robert's passion for human rights was shaped growing up in a Jewish family in South Africa, which was engaged in the struggle to end apartheid.