In October 2016, as Hurricane Matthew swirled towards Haiti and was about to make landfall, government leaders told people to pray. Meanwhile, Radyo Vwa Klodi Mizo (VKM), a small radio station on the country's southern coast, urged residents to evacuate and prepare. Although hundreds of Haitians perished in the storm and many more were injured, warnings by tiny stations like Radyo VKM helped the country avert greater death and devastation.
I witnessed the power of radio during a recent visit to Haiti with my AJWS colleagues to document the devastation and recovery efforts in the aftermath of Hurricane Matthew. In a country where more than 70 percent of the population tunes in to radio each day, community radio stations and other local outlets play an indispensable role in providing life-saving updates in times of crisis, giving citizens a platform to voice their grievances and arrive at solutions, and holding officials to account when they abuse citizens' rights or engage in corruption.
Today, as we mark World Radio Day, it's important to note the contributions of radio stations like Radyo VKM. In a world where millions of people can't read newspapers or afford a television set, and where governments worldwide curtail free speech and free press, radio is an essential tool to guarantee the free flow of information, demand freedom of expression and, in the case of emergencies like Hurricane Matthew, ensure that people have vital information that could save their lives.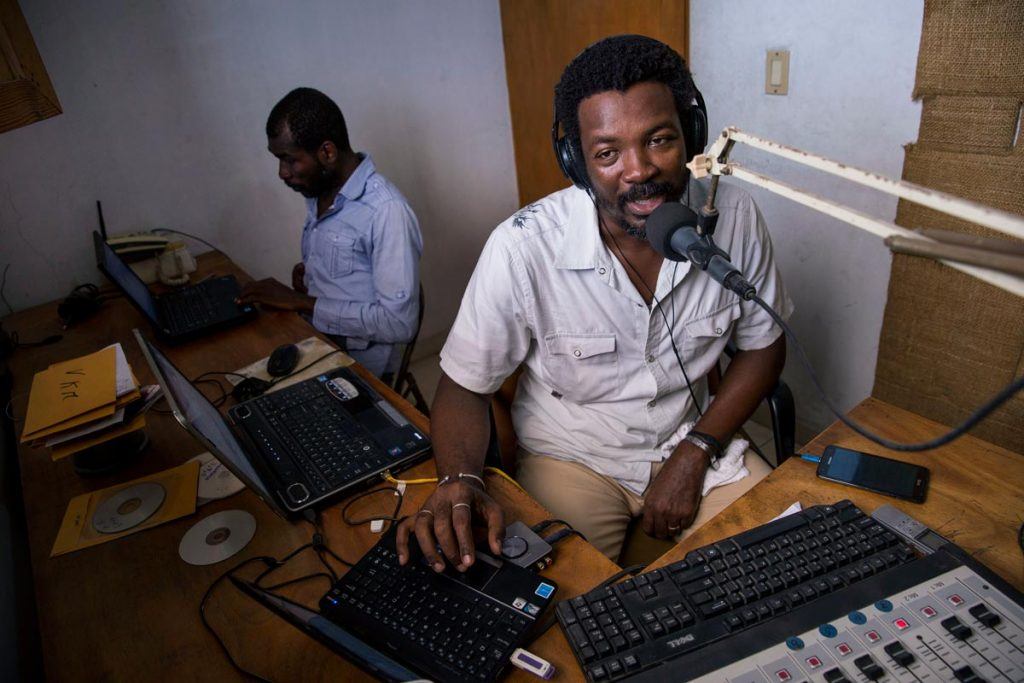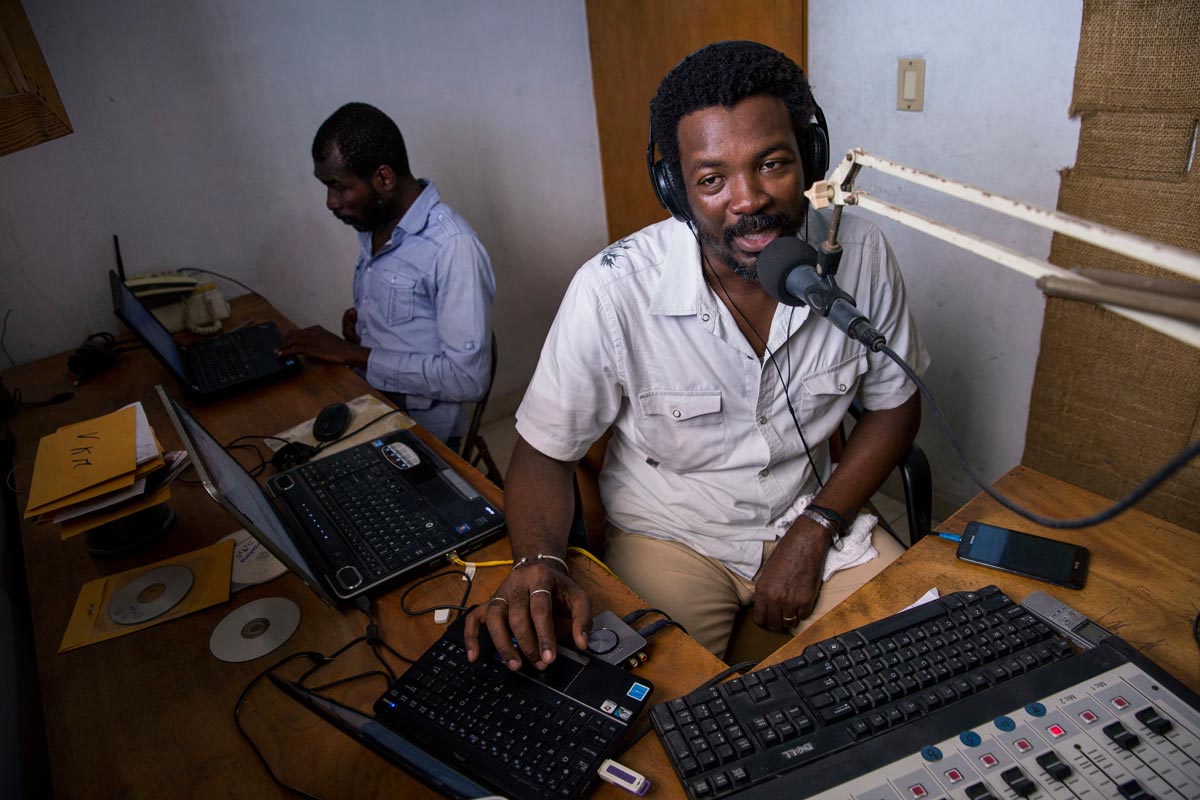 Sounding the alarm bells
Radyo VKM reaches thousands of residents in Haiti's Southern Department out of a small two-story office in the port city of Les Cayes. During my visit, I met Max-Imbert Marcelin, one of the station's hosts and Claude Charles, who serves as the station's executive director.
Max and Claude explained that before Matthew made landfall, many people were not aware of just how powerful the storm would be or were reluctant to move to shelters fearing their unattended homes could become targets of robbery. They believe the government did an inadequate job of preparing residents for the impending dangers. They shared, for example, that in one of his messages, the interim president urged residents to pray so the country would be spared. "That's an irresponsible thing for the president to say," Max and Claude said. The government should have emphasized better preparation over prayer especially given how prone Haiti is to hurricanes, they added.
While the government's campaign to warn people of the impending hurricane was more extensive than in previous instances, over the years Haitians have developed a deep distrust of authorities and as such, many were unlikely to leave their homes on government advice alone. Residents would better heed warnings from voices like Radyo VKM, which have built trust with communities.
As the hurricane approached, Radyo VKM did what it could to sound the alarm bells. It urged residents to evacuate risky areas and to prepare for the powerful storm. Max and Claude believe that had it not been for warnings from Radyo VKM, the death toll in the area would be higher.
When the hurricane hit, Radyo VKM continued to beam warnings over the airwaves late into the night. Powerful winds eventually knocked down the station's antenna. The storm also damaged their inverter, transmitter and computers. "We're trying to get back on our feet," said Claude.
Radio as a force for recovery
Despite the damage, Radyo VKM quickly got back on the air to get information out to devastated communities. "The problems that we used to talk about before Hurricane Matthew have worsened—whether its housing, hunger or [access to] education," said Max. "These problems lay more exposed now."
Max explained that Radyo VKM seeks to reach vulnerable groups who are often at a disadvantage in life—and especially during disasters like this—including youth, women, sexual minorities and poor rural communities. In times of crisis, these groups are often neglected and are usually the last to receive aid or don't know where to go to get the help they need.
With support from AJWS, the station broadcasted information so communities knew where to get assistance with food or rebuilding, and how to prevent diseases that ravaged areas contaminated by floodwaters, sewage and the dead. Radyo VKM has also been interviewing people to better understand their needs and has broadcasted what it discovers so organizations and authorities serving this area can better respond to those needs.
Even before the Hurricane, Radyo VKM filled an important gap in aiding Haiti's poor and under-served communities. "We embrace all these [groups] and want to provide them the space to discuss their problems and what solutions work best for them." He explained that Radyo VKM helps people become more aware of their rights, gives them the opportunity to voice their grievances, and affords them a space to discuss their needs and possible solutions to their problems.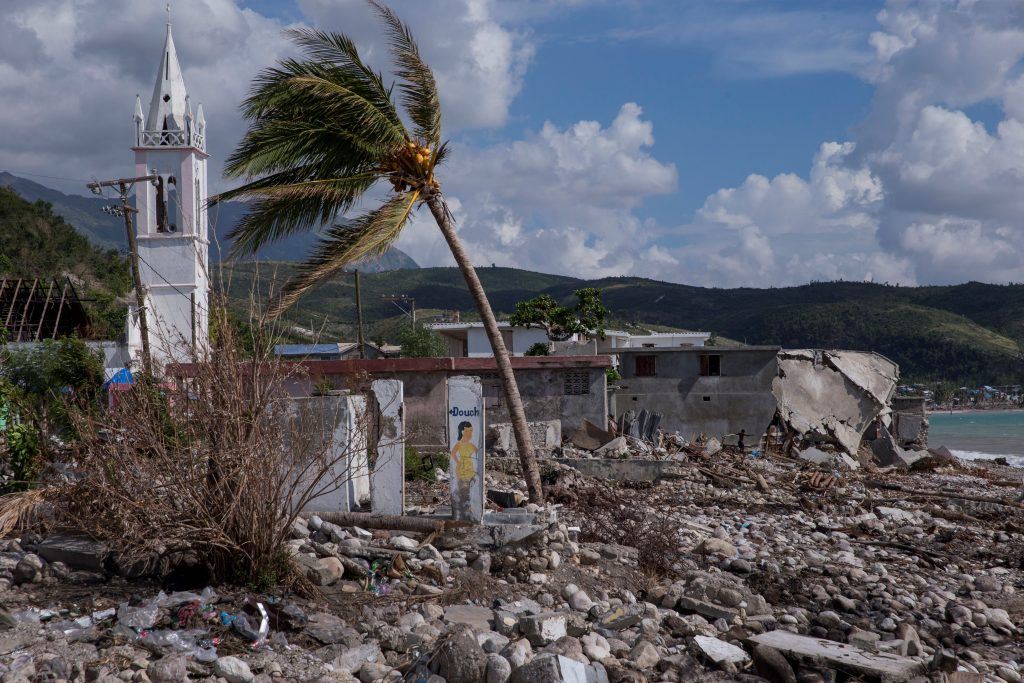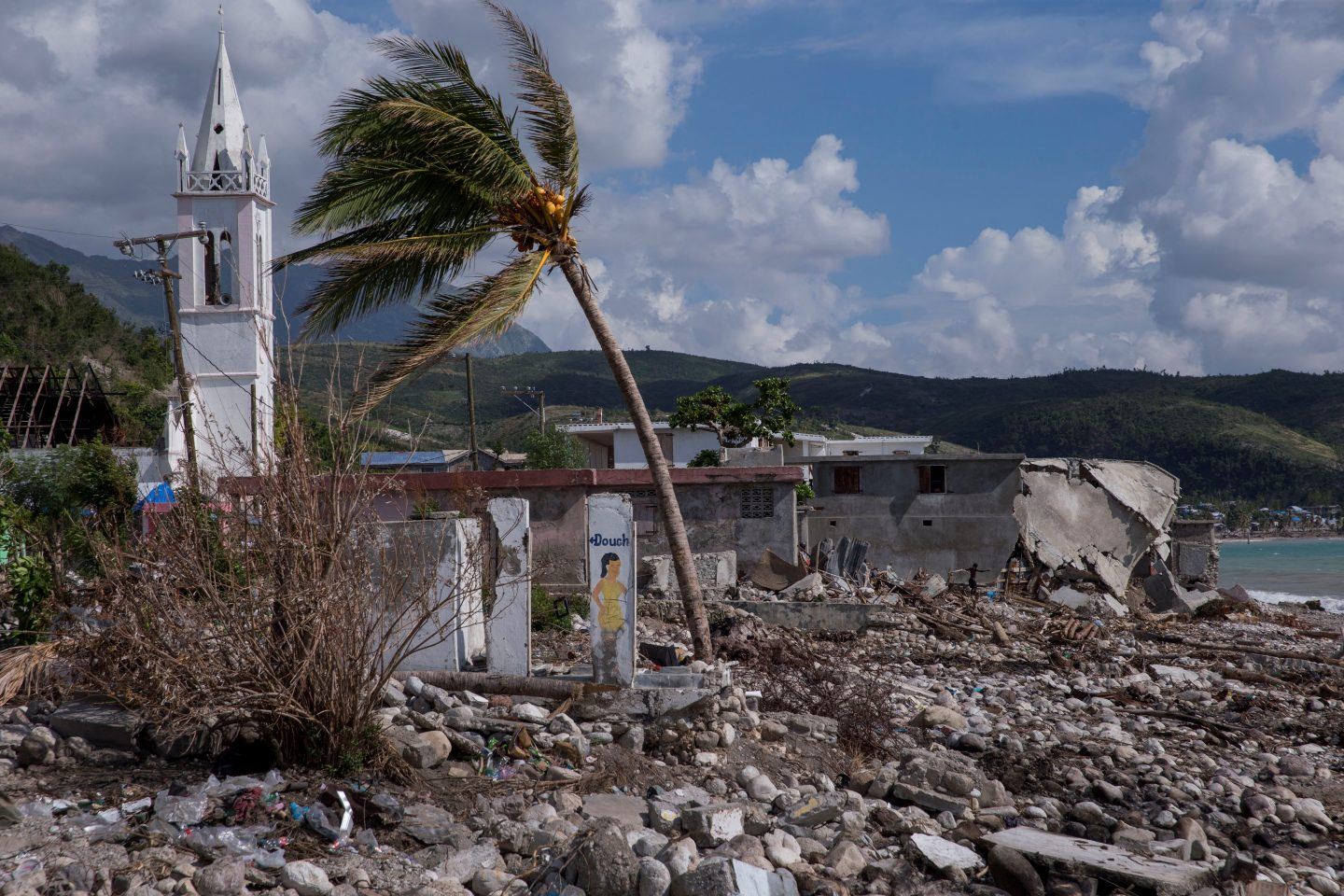 Serving as watchdog
Following Hurricane Matthew, Radyo VKM is also shedding light on corruption that has obstructed the distribution of aid. Community members have told the station that many people in desperate need of aid had yet to receive help. They claim that some politicians have diverted aid to their supporters instead of giving it those people who are most in need.
"We're like a tribunal," said Max. "If they suffer an injustice, they come to the radio. They talk to us, we investigate, and people are able to then go to the authorities."
Staff members at the radio station have received threats for investigating such wrongdoings, Max said. But the station believes in establishing accountability. Following investigations into wrongdoing, radio staff have filed formal complaints with authorities in hopes of redress for victims.
—
As Haiti tries to rebound from this latest disaster, community broadcasters like Radyo VKM will be essential in fostering a dialogue that includes those most in need and in ensuring that recovery efforts are timely and fair. They amplify the people's calls for human rights over the airwaves—and ensure that all voices can be heard.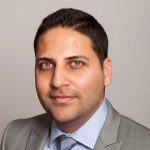 Sumit Galhotra is the Communications Officer for Human Rights and Story Development at AJWS.