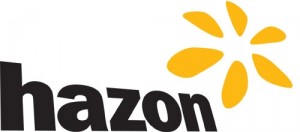 Pursue is very pleased to announce that we are offering partial scholarships for the Hazon Food Conference to participants interested in developing their leadership and networks in food justice work and activism. Scholarships are competitive and needs based. Recipients will be responsible for room and board but can apply to cover up to 100% of registration fees.
This year's conference includes a built-out food justice and food policy track covering workshops on a range of topics from food access to workers' rights to the 2012 Farm Bill.
Pursue is organizing a food justice cohort as part of our ongoing work on this issue. Pursue sparks and sustains social change by channeling the passion and potential of Jewish change-makers in their 20s and 30s into action for a more just world. Operating through a Jewish lens, our food justice work connects the dots between local, national, and international issues related to our global food system.
For Pursue, "food justice" refers specifically to the overlapping movements for justice at all levels of our food system, from workers across the food chain fighting for a living wage to communities both at home and abroad struggling to combat hunger, food insecurity, and limited food access. We are inspired by the people in our networks who are involved in many of these initiatives, from urban farming in low-income communities, to joining campaigns for food worker rights, to volunteering with peasant communities abroad. Guided by the Jewish imperative to pursue justice and by the powerful notion of food sovereignty that fuels this interconnected global movement, we believe in the right of local communities, whether in Detroit, MI or in rural Brazil, to both define and control their food and agricultural systems. We are interested in supporting efforts, both big and small, which contribute to the development of a just, equitable, and sustainable food system for all.
Our goal is to bring together a food justice cohort to attend the conference and to subsequently bring the energy and knowledge from the conference back to their home communities in order to catalyze initiatives, awareness and organizational programming related to food justice. We are seeking young Jews in their 20s and 30s with a diverse level of interest and experience in food justice. Budding and experienced enthusiasts are equally encouraged to apply.
Benefits of participating in this cohort include:
Receiving financial assistance to attend the conference;
Meeting and networking with other young Jews interested in connecting their passion for food justice with their commitment to Jewish values;
Participating in an exclusive cohort session at the food conference where you will have a chance to share stories, strategies, and resources on food justice projects that you're either involved with or interested in learning about or taking on;
Building your leadership as a food justice enthusiast, whether you're a novice or a budding expert;
Joining a national Pursue network with post-conference opportunities to stay connected and involved and to draw on Pursue as a resource for taking action on food justice in your home community and via national initiatives (eg: Farm Bill 2012 advocacy).
All recipients of the Pursue food justice scholarship are required to:
Attend a pre-conference orientation call to learn more about Pursue, our food justice work, and the many opportunities that we will be inviting you to take advantage of during the conference experience;
Actively participate in the food justice and food policy tracks by attending at least 6 workshops (out of 10-12 total) from both tracks combined;
Participate in the Pursue food justice cohort gathering during the conference to strategize with other food justice enthusiasts from across the country;
Bring back the knowledge and energy from the conference to organize at least one post-conference program or activity related to food justice for your home community. Pursue will offer tools for recipients to host a Global Hunger Shabbat as one (highly encouraged) option;
Write at least one post for the Pursue blog related to food justice generally, the conference experience itself, or any post-conference follow-up activities;
Attend one post-conference debrief conference call to learn more about Pursue's next steps related to food justice and to share ideas with other Pursue scholarship recipients for food justice action and program opportunities in your home community.
Complete a post-conference evaluation designed specifically for Pursue scholarship recipients in addition to the general conference participant evaluation.
Application timeline and details:
Application deadline is June 27.
Funds are limited; you are encouraged to apply by the deadline to ensure consideration.
Applications will be accepted after the deadline to the extent that scholarship funds are still available.
If you are applying for a scholarship, DO NOT REGISTER for the conference yet. Applicants will be notified of scholarship awards by July 6 and will be invited to register at that time.
Send questions to audrey@pursueaction.org.
Please submit your application today by clicking here!