My vivid Passover memories from childhood have stayed with me through my entire life, inspiring me to fight for freedom and dignity for all people, everywhere.
When I was growing up, our whole family looked forward to celebrating Passover with each other. We would cram together—at least 30 people—at my aunt and uncle's small apartment in Brooklyn for evenings of great food and great tradition.
My mother was an immigrant from Austria who hadn't finished high school. My father was a child of immigrants who worked his way through college and law school. Together, they taught me lessons every day about social justice and personal resilience.
But, still, Seders were "different from all other nights." As the youngest, I was so proud to read the Four Questions. Even as a little girl, I felt that we were remembering a long and special legacy—the Jewish journey from slavery to freedom—and I was playing a part in it. By leading my family through these questions, I was fulfilling the Passover Haggadah's suggestion that each of us imagine that we have left Egypt ourselves.
I loved the lessons of Passover, which combined individual and social responsibility: A people risked everything to be free and, with the help of a just God, escaped from slavery. Generations later, we still are obligated to remember and recreate the flight from slavery and the fight for freedom. As we learn from discussing the Haggadah's Four Children, the wicked separate themselves from repairing the world, while the wise embrace our obligations to others.
These values that I learned around the Seder table—freedom, justice, equality and our obligation to heal a wounded world—have guided me as a citizen and an elected official. Coming of age when women were waging our own fights for fundamental freedoms, the journey from oppression to liberation has a special meaning for me, as for so many of my sisters.
For me, the fight for freedom, my Passover legacy, means fighting for women. In the Senate, I fought for women at home and around the world. I took strong stands for family planning, the rights of LGBTQ people and women in Afghanistan.
Now, I am a private citizen again. Like you, I am witnessing how all these basic rights are under attack once more, at home and abroad. In the fight for freedom, there are no lasting victories, only enduring values. The lessons I learned in my immigrant family around our Seder table really are timeless and universal. When any person is victimized, especially the most vulnerable, all of us are diminished. But, when we are all free to reach our fullest potential, we are all enriched and ennobled. For that cause, freedom for all, we must fight—as Jews and as Americans.
From rural villages in India, to shantytowns in the Dominican Republic, to struggling communities in our own country, we see how limiting personal freedom and autonomy for women and girls triggers a domino effect that leads to poverty, poor health and injustice in society overall. That is why I am so concerned about recent threats to women everywhere.
Through a policy dubbed the "global gag rule," the Trump Administration is forbidding organizations that receive U.S. foreign aid from providing abortion, counseling patients about abortion or advocating for reproductive rights—even if they carry out this work with money they raise themselves. This rule still applies when the U.S. funds are used exclusively for life-saving treatment completely unrelated to abortion, like maternity care, malaria prevention or HIV drugs!
The global gag rule sends a deeply dangerous message to the world that women's lives don't matter.
As a result of this and other regressive policies, the U.S. government is undermining reproductive health and rights in about 60 low- and middle-income countries. Women, girls and LGBTQ people are losing their freedom to make basic decisions about their lives and bodies.
Fortunately, there is a bill making its way through Congress to overturn this egregious policy. The Global Health, Empowerment and Rights Act (HER Act) will repeal the global gag rule and halt this threat to the health of millions of people worldwide.
For the sake of women, girls and LGBTQ people, please urge your Senators and Representatives to support the HER Act. By raising our voices, we will embody the ongoing lessons of Passover. We will keep fighting for freedom—both for ourselves and for others.
As the Haggadah demands, we must imagine what it means to cross the sea to freedom and summon the courage to make it happen. For me, and I hope for you, the fight against the global gag rule is no different from all the other fights we have waged together, as Jews and global citizens—from the labor movement to civil rights, from marriage equality to #MeToo. When we stand up for the values we share and the human rights we hold dear, we continue to forge our journey toward freedom for all.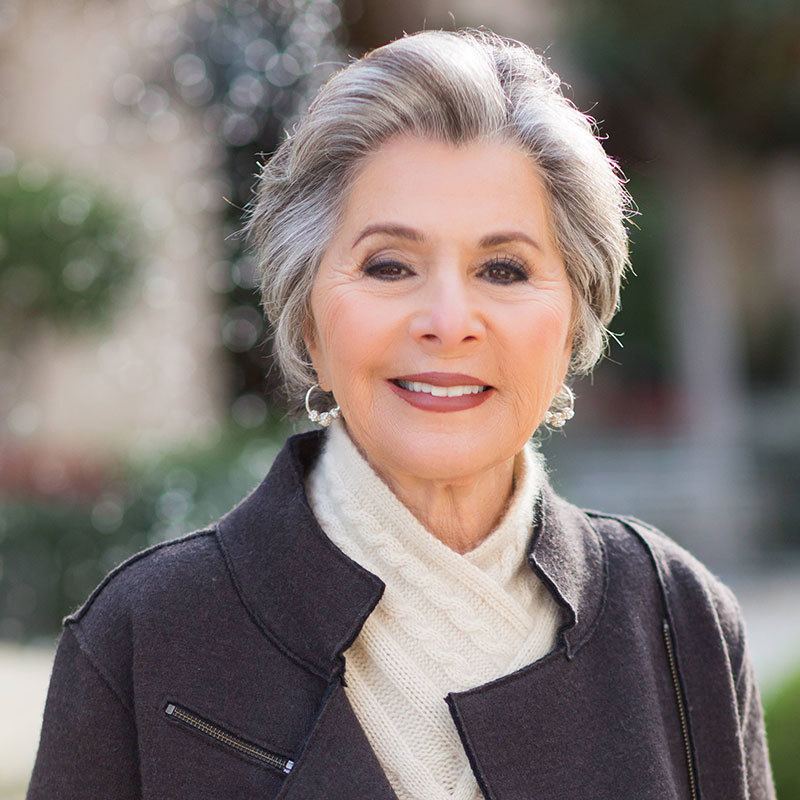 Senator Barbara Boxer was a four-term Senator known as a forceful advocate for families, children, consumers, the environment and the state of California. After retiring from the United States Senate in 2017, she has been as involved as ever. Co-hosting "The Boxer Podcast" with her daughter Nicole, delivering speeches across the country and volunteering for her Political Action Committee—Pac For A Change—are just some samples of her work. Boxer says: "You never stop loving your country, in or out of public office, and I want to continue to do my part."