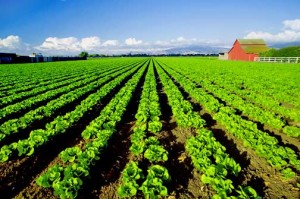 There are some unusual "crops" mentioned in the U.S. Farm Bill! Which of the following is regulated by the bill?
A.  Grain to distribute to survivors of disasters
B.  Corn grown to produce biofuel
C.  Field of wheat eligible for a generous government subsidy
D.  All of the above
Answer: D
That's right. But did you know that these things are all harming communities in the developing world?
Take our quick quiz now to test your knowledge about the global impact of the Farm Bill. The bill is coming up for reform in 2012, and the more we know, the more we can do to make a difference.