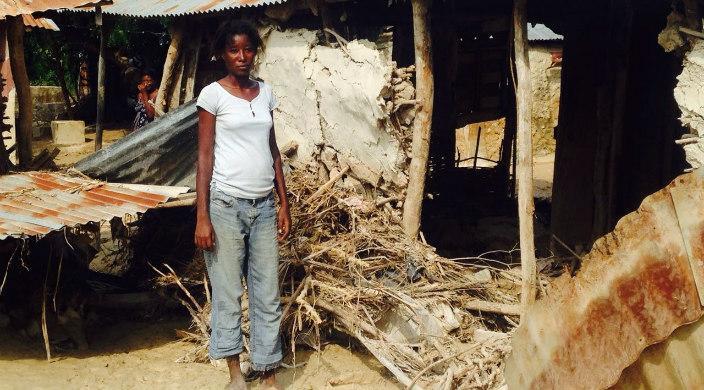 This post originally appeared on ReformJudaism.org. 
On Rosh HaShanah, Hurricane Matthew hammered Haiti and the Dominican Republic, leaving behind a new trail of destruction on an island still reeling from the earthquake of 2010. Now, as we celebrate Sukkot—a time when we contemplate fragility, shelter, and resilience—I'm thinking about the people of Haiti, the poorest country in our hemisphere, who have endured unimaginable destruction:
More than 1,000 people have died
80% of the harvest has been lost in the South
Entire communities have been washed out to sea
Countless people are missing or homeless
Cholera is on the rise
American Jewish World Service (AJWS) is the first and only Jewish organization dedicated solely to ending poverty and promoting human rights in the developing world. Through the organizations AJWS supports in Haiti, we've heard from people like Luisa, whose family's home—and the homes of her relatives—were entirely demolished.
At 3 a.m. on October 4th, heavy winds began to rip apart Luisa's roof. As she, her husband, and their two daughters sought to escape, they nearly died when the pressure of the floodwaters pushed up against their front door, crushing one of their daughter's legs. When they finally broke free, Luisa and her family rescued Luisa's mother shortly before her home crumbled in front of her. Together, the family ran through their backyard and climbed over a nine-foot wall, finally finding refuge from the destruction. Today, Luisa's family is living in a temporary shelter—sleeping alongside several other families whose homes also were destroyed. They all are in desperate need of support to rebuild their lives.
AJWS has been supporting grassroots groups in Haiti for nearly two decades and is sending emergency relief funds to trusted Haitian and Dominican organizations that are working day and night to help survivors.
This week, as we join with Jews around the world to enjoy time in our sukkot—temporary shelters that make us vulnerable to sun, wind, and rain for a single week—tens of thousands of people in the Caribbean are taking similar actions out of necessity—seeking temporary shelter to replace the homes that were destroyed by Hurricane Matthew.
Although the hurricane's furious winds were beyond our control, as the floodwaters ebb, it is within our power to save lives, rebuild, and help ease the suffering of survivors. Please join with the Union for Reform Judaism and AJWS to help people in Haiti and the Dominican Republic recover and rebuild.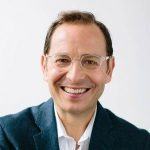 Robert Bank is President and CEO of American Jewish World Service (AJWS), the world's leading Jewish organization working to end poverty and promote human rights in the developing world.