Each Black History Month serves as an opportunity for me—A Black, Jewish, gay, American man—to celebrate the legacy of the changemakers who came before me, whose shoulders I stand on, and whose hard work allows me to live and work the way that I do.
During this most unusual year, I'm looking toward the future and thinking about our collective responsibility to build a more just world.
My Jewishness and my Blackness are deeply intertwined. The Jewish values of welcoming the stranger and pursuing justice for the most vulnerable, values that drew me to American Jewish World Service and motivated me to become a trustee at this organization, also fuel my activism for racial justice. I believe in the inherent dignity of every person, whether they are a girl in India fighting to determine her own future or a young person in the U.S. protesting police brutality against Black Americans. Their struggles are my struggles, and I believe we must take on these fights together.
When other Jews, especially white Jews, reach out to me and ask what they can do in the struggle to root out systemic, structural, and institutional racism in their communities, here is where I tell them to start:
Lift the voices of Jews of Color: Jews of Color have been part of Jewish history and the global Jewish story forever. Yet for too long, they have not been included in the American Jewish narrative and have too often been made to feel "other" in Jewish communal spaces. We're starting to see this change, which makes me hopeful. Jews of Color are increasingly being included in the American Jewish community in ways we haven't seen before. Let's keep this going. Jews of Color must not only be included in our organizations, they must also be part of the leadership pipeline that the Jewish community is so masterful in building. So, include Jews of Color in your organizations, and especially in leadership positions.
Expand and diversify your canon: Include new and different voices in the stories you tell about what it means to be Jewish. The bedtime stories we tell our children and the conversations we have with our friends and loved ones shape how they see the world and the Jewish community. During Black History Month, and beyond, let's tell the stories of those who marched for racial justice, those who challenged the status quo in the workplace to make it more inclusive. Let's expand the stories we tell about Jewish history to include Jews of Color, who have always been part of global Jewish history.
Think about the people who have influenced your community and institutions. Research, follow and read up on the Jews of Color who are shaping your community. Learn their stories and tell them until they are woven into the fabric of Jewish American history.
Shape your institutions: Examine your workplace, your college or university, and other organizations you're a part of and ask yourself: How can I shape these to be more inclusive places? Tell your teachers and administrators that you want more workshops about bias and racism. Push for diversity, equity and inclusion strategies in your workplace. Join committees. If you notice problems in these spaces, speak up to leadership. If you are in leadership, put resources behind making change.
My message, especially for young people, is that there is a great future waiting for all of us, and it is truly up to you to help ensure that it becomes a reality. Keep speaking out. Your voice is so important.
Celebrate progress: The journey toward racial justice is a marathon. Recognizing our progress along the way fuels us for the miles ahead. And while we still have a long way to go and must continue to pave the way for future generations to live in peace and equity, it is important to recognize progress. I believe that we saw the best of America in the wake of the killing of George Floyd, when people put their lives on the line during a pandemic, in places where it is dangerous just to be Black, and joined together in the streets to speak out against injustice.
When we saw a wave of organizations taking a hard look at their shortcomings around racial justice and committing to change…that's progress. We must hold ourselves accountable to seeing this work across the finish line, and still we can acknowledge the impact of so many CEOs, board members and others in positions of power putting their words into actions and changing their institutions.
I believe that there is a great future waiting for all of us if we are willing to work to make it a reality. I hope that during this Black History Month, you can reflect on those who paved the way to where we are now—and work toward the kind of future you want to build.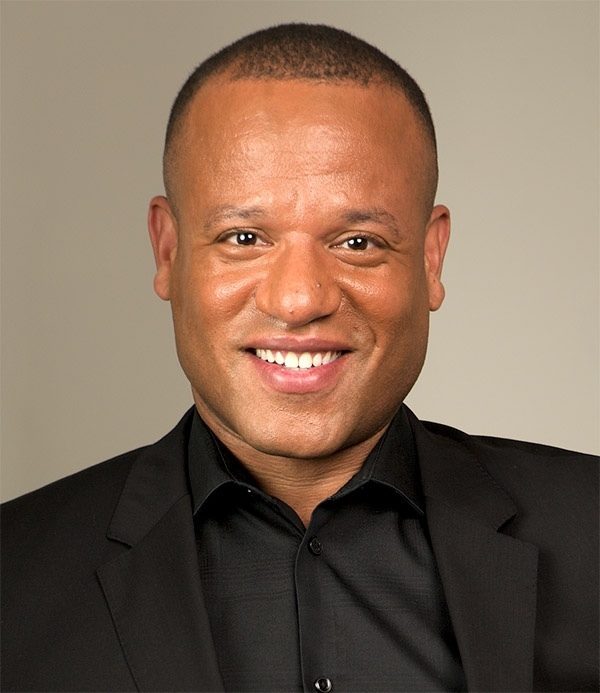 Gamal J. Palmer is Senior Vice President of the Jewish Federation of Greater Los Angeles, where he oversees a myriad of leadership programs for board and lay leaders, and professional development for a 170-person workforce. Gamal is a member of the AJWS board.