This month marks eight years since the end of the decades-long conflict in Sri Lanka. Although many of the physical, emotional and psychological scars left behind by the war have yet to heal, American Jewish World Service is working with local partners to ensure the rehabilitation continues as Sri Lankans take charge to rebuild their lives and their communities.
Almost 25 years of bitter war—stemming from ethnic tensions between the country's majority Sinhalese and the Tamil minority—claimed tens of thousands of lives and displaced millions from their homes. Those living in the north and east, where the fighting between Tamil separatists and the country's Sinhalese majority government raged most intensely, bore the brunt of the violence. Countless families here lost relatives who were forcibly disappeared. Others were forced to abandon their farms and livestock, inflicting significant damage to local economies.
When the war finally ended in 2009, these displaced communities were left to start from scratch and those who fought in the war face the difficult task of reintegrating into the fabric of society. Many of these former combatants were maimed and injured—physically and psychologically—further inhibiting their ability start fresh.
AJWS partner, the Centre for Promotion and Protection of Human Rights (CPPHR), is helping communities in Trincomalee, a district in eastern Sri Lanka, by providing economic support to those most affected by the violence, including former combatants. CPPHR works hand-in-hand with communities to identify individuals who are most in need of livelihood support and assess what approach can put them on the path to recovery. The organization then provides the training, resources and materials needed for these individuals to begin supporting themselves and their families.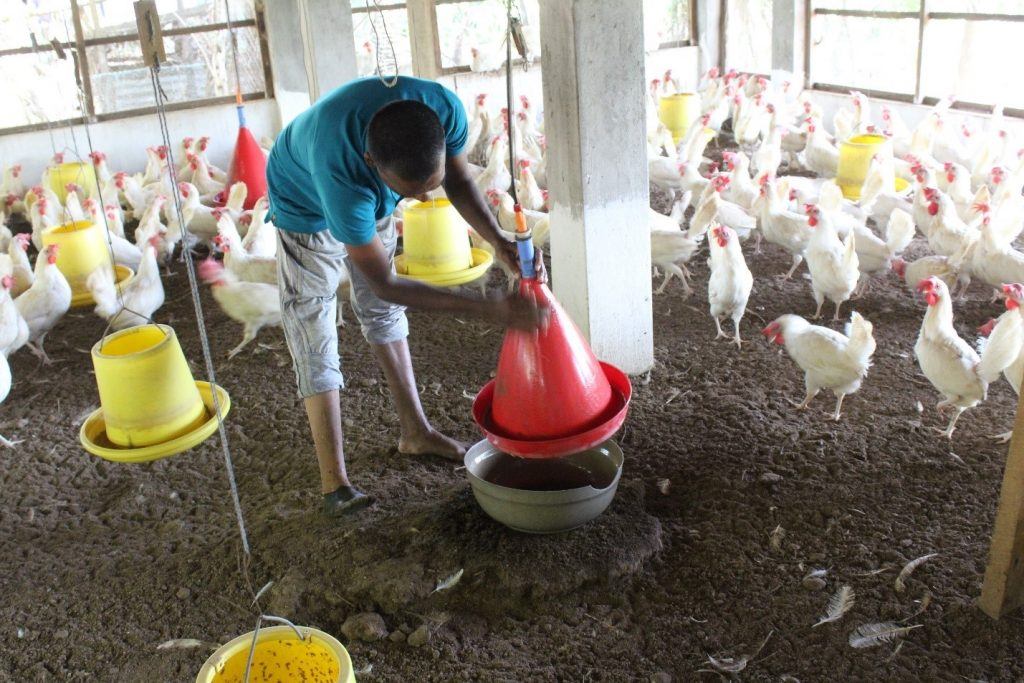 Since 2012, CPPHR's livelihood project has engaged 90 former combatants, as well as female-led households, enabling them to support their families, in turn empowering them and providing an opportunity to regain their social standing.
Many participants of the program bare the physical and psychological scars of the war. Krishna, a 34-year-old man from a small village in Trincomalee, was forcibly recruited in 2005 by the Tamil separatists, the Liberation Tigers of Tamil Eelam (LTTE). A year later, he was arrested by the Sri Lankan army and tortured during interrogation. "I was mercilessly beaten on my lower back, spine and back of my head," he recalled. "As a result, I am still unable to walk normally and am in constant pain. I also suffer from night blindness caused by the beating to my head."
Krishna was then placed in a government rehabilitation program for former combatants but explained that he received no medical treatment or psychosocial support. "I was too injured to partake in any vocational training whilst at rehabilitation, so I just waited out my time there in excruciating pain and mental agony," he said.
Since his 2008 release from the rehabilitation program, Krishna and his wife have had two children.  His injuries have kept him from being able to financially support his family. When staff from CPPHR met Krishna in 2014 they recognized his experience in goat-rearing and purchased five goats for his family and him. Krishna's livestock has since more than doubled. In addition to his 10 goats, he is able to sell four goats annually. The income he has generated has allowed him to purchase two cows.
This program has been vital to Krishna and his family. "I have struggled to educate my children. After receiving this assistance, I am able to feed and educate the children. Much of my financial hardships have disappeared." In addition to supporting his children, Krishna is now able to seek medical care for his injuries.
For Padmini, who was recruited into the LTTE at the age of 14 in 1997, the process of reintegrating into her community presented many challenges. In addition to the psychological trauma she endured from the years of fighting and the torture she was subjected to when she surrendered to the Sri Lanka army in 2009, Padmini sustained wounds to her arms and legs and has shrapnel in her head. She explained, "I can't go out in the hot sun, as I tend to get agitated and lose my temper fast when I do." Like Krishna, she was not provided with medical or psychosocial support from the government.
In 2014, CPPHR gave Padmini four goats. Two years on, she owns 18 goats, 15 chickens and several cows. The income generated from this livestock enabled Padmini to pay for electricity and repairs to the home, where she lives with her husband and 3-year-old daughter. Padmini can also now afford to send her daughter to school. But more importantly, the livelihood support has afforded Padmini a new sense of confidence as a parent. "My daughter is in nursery [school] now and I want the best for her, so I'll maximize on every opportunity that is presented before me."
CPPHR's livelihood program has benefited survivors and their communities, alike. Former combatant, Ramesh, a skilled weaver released from the government rehabilitation program in 2012, received materials from CPPHR to start a small weaving business. Since 2014, G has trained nearly 150 war affected women from his village to weave bags, hats and a number of other items that can be sold in local markets. Ramesh is now looking to collaborate with a store in Colombo to sell these items and explained, "If I get regular orders, I can employ more women from the village to support me and make it a community livelihood initiative."
Although a great deal of work remains to be done to rehabilitate communities across the country affected by the war, CPPHR's livelihood project is helping the most vulnerable empower themselves and each other to rebuild their lives.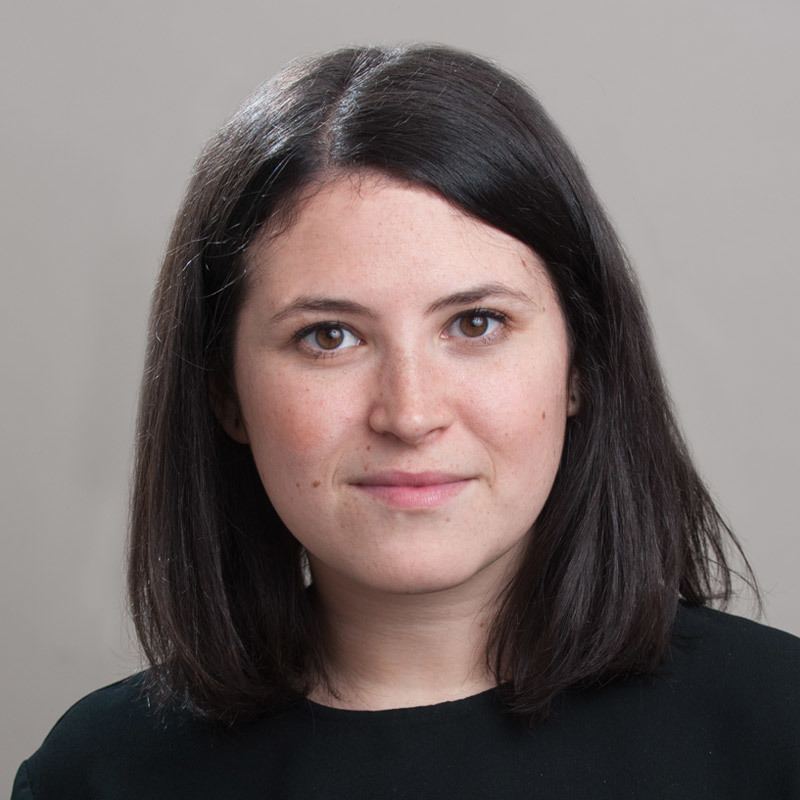 Olivia Nightingale is a Program Associate at AJWS.