January 12 marks seven years since the catastrophic earthquake that devastated Haiti in 2010. Ahead of this anniversary, I visited the country alongside AJWS colleagues who work there, to document the widespread destruction left behind by another tragedy—Hurricane Matthew.
The worst storm to strike the country in over 50 years, Hurricane Matthew—which made landfall over Haiti during the early hours of October 4, 2016—devastated countless communities and resulted in hundreds dead. Weeks later, people are still in dire need of support.
Staring at the sunny blue skies and the tranquil blue waters, it was hard to imagine these same waters could roar, ravage and swallow everything in sight. But the mounds of rubble that remain where homes once stood in this coastal community of Gommier in Haiti's southern peninsula tell a story of devastation and loss in the wake of Hurricane Matthew.
Damage and devastation
As we left the capital Port-au-Prince and drove westward to the hardest hit areas of Sud and Grand'Anse, the sheer scale of the destruction grew clearer.
We saw hundreds of homes reduced to rubble.
Along the coast, powerful waves had pounded many structures and swept them out to sea while the wind stripped away countless tin and straw roofs, leaving families exposed to the elements and their belongings destroyed.
Thousands of large coconut, breadfruit and plantain trees that once dotted these vast stretches of land lay fallen on the ground. The flooding ravaged swaths of farmland and drowned livestock, decimating sources of food and livelihood these communities depended on.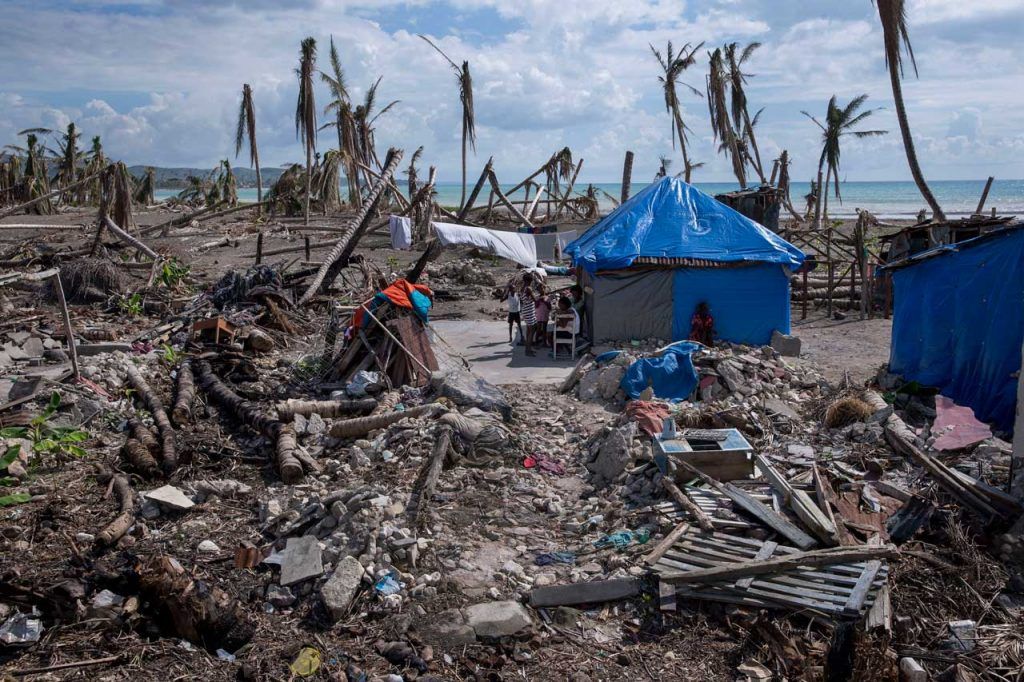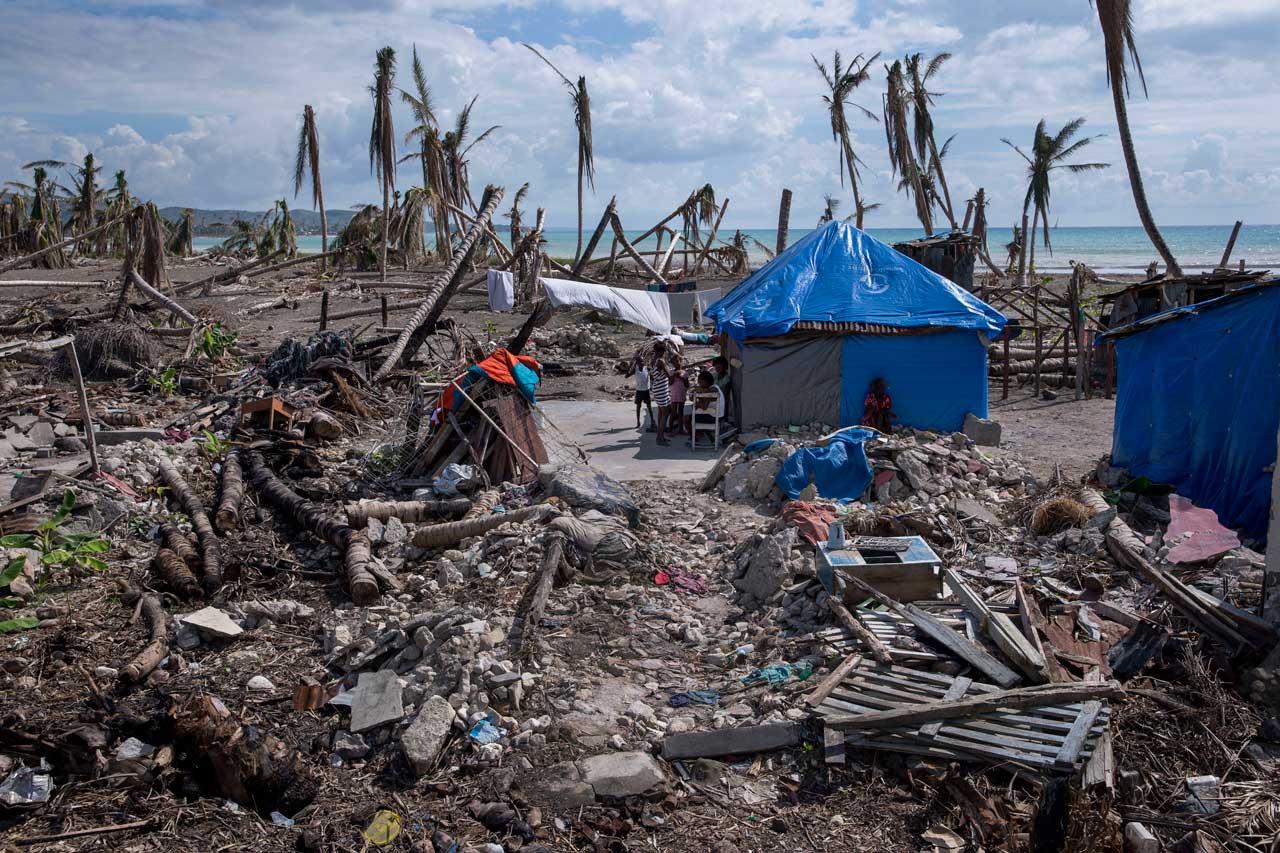 Landslides and collapsed bridges cut off entire towns and villages from communication, commerce and desperately needed aid. To reach some communities, we had to leave behind our cars and cross knee-deep rivers by foot.
Frustration and loss
For the people of Haiti, Matthew was the latest in a string of disasters that has wrought havoc on the country. At each village I visited, I heard stories of losses compiled upon losses.
When I met 38-year old Cidieu Jean Baptiste in the coastal village of Gommier, he was eager to tell his story. He removed his slippers from his feet and held them in the palm of his hands. "This is all I am left with," he said. Turbulent waves had swept away everything else. Traumatized by the storm, Cidieu's wife abandoned the area, leaving him all alone, he said.
No stranger to misfortune, Cidieu lost his 6-year old son in the massive 2010 earthquake when their house fell on his tiny body. After that tragedy, he and his wife decided to leave Port-au-Prince to start a fresh life in Gommier. Now that home, too, was gone.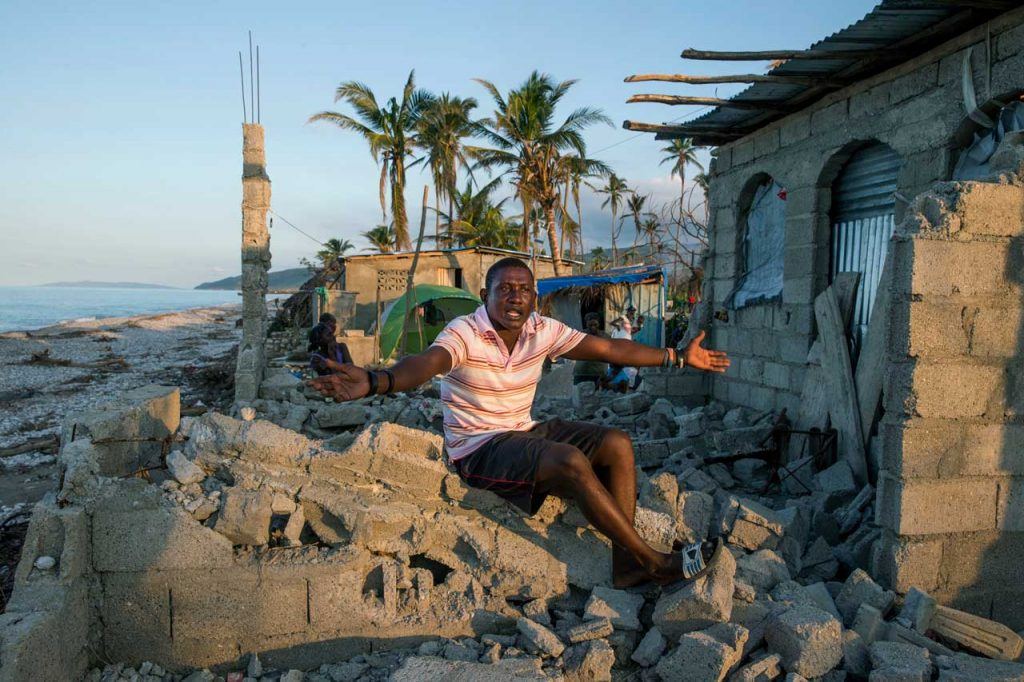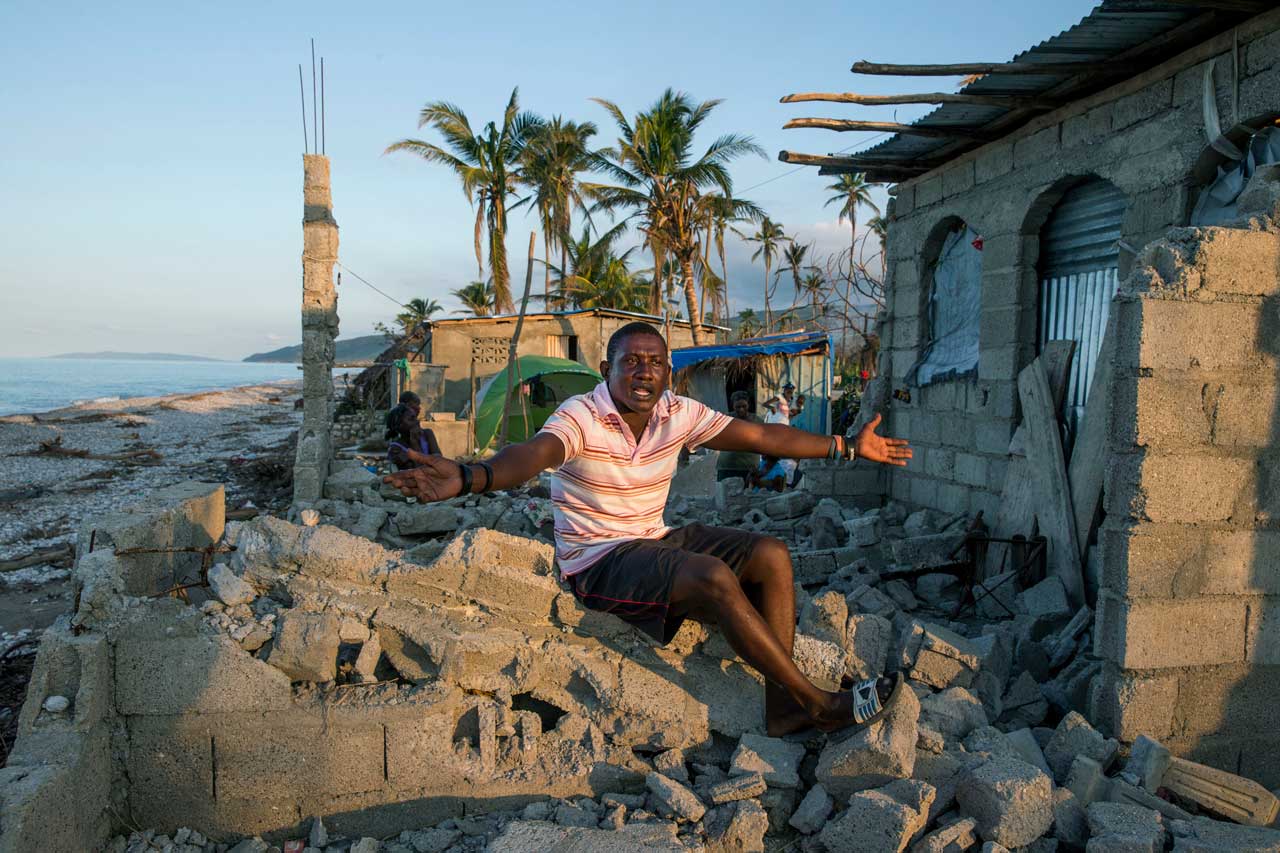 Person after person, village after village had a similar story of pain and loss.
Survivors Helping Survivors
Amid the devastation, I found heroes, women and men who despite losing everything—carried on to do what they could to help those suffering in their midst.
The night of the hurricane, a large palm tree fell on Francoise Inocent's cement house, where she had lived with her six children. "All around me, I could see tin roofs flying off," she said. "It felt like the wind was going to blow me away, too, so we lay on our stomachs on the floor holding on to what we could… We lost our clothes, our shoes. Everything got wet."
Despite all that she suffered, Francoise, 48, was determined to help others. She distributed hygiene kits to women and helped get a mobile clinic to the area that provided free medication to the hurt and the ill. She did this work with a local organization that she had volunteered with for more than 30 years—Solidarite Fanm Aysisyen (SOFA), a women's empowerment group receiving emergency aid from AJWS.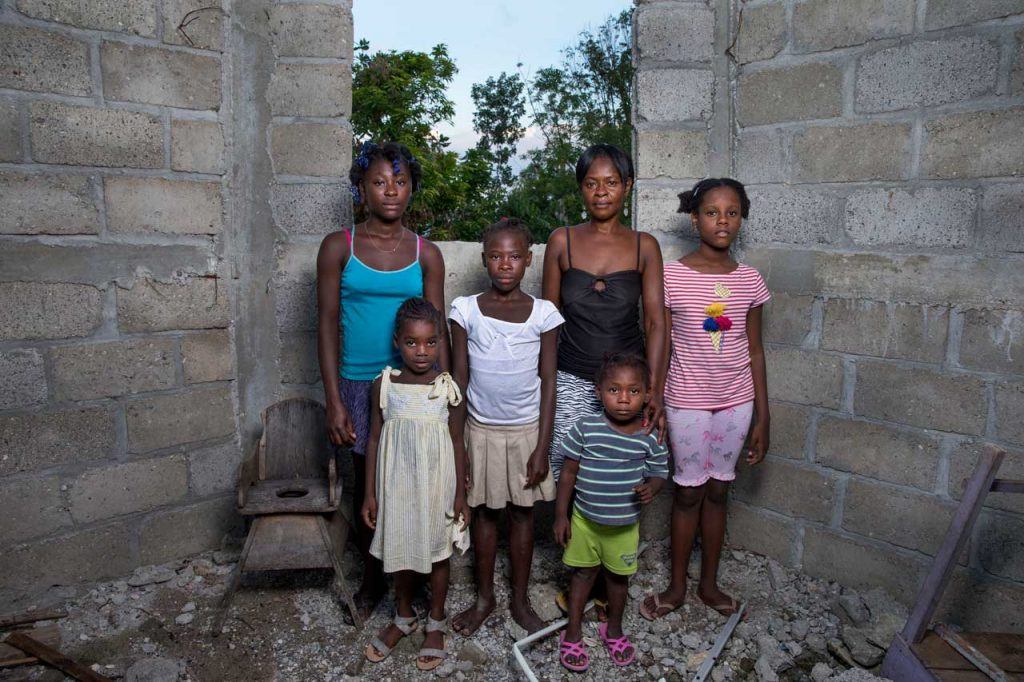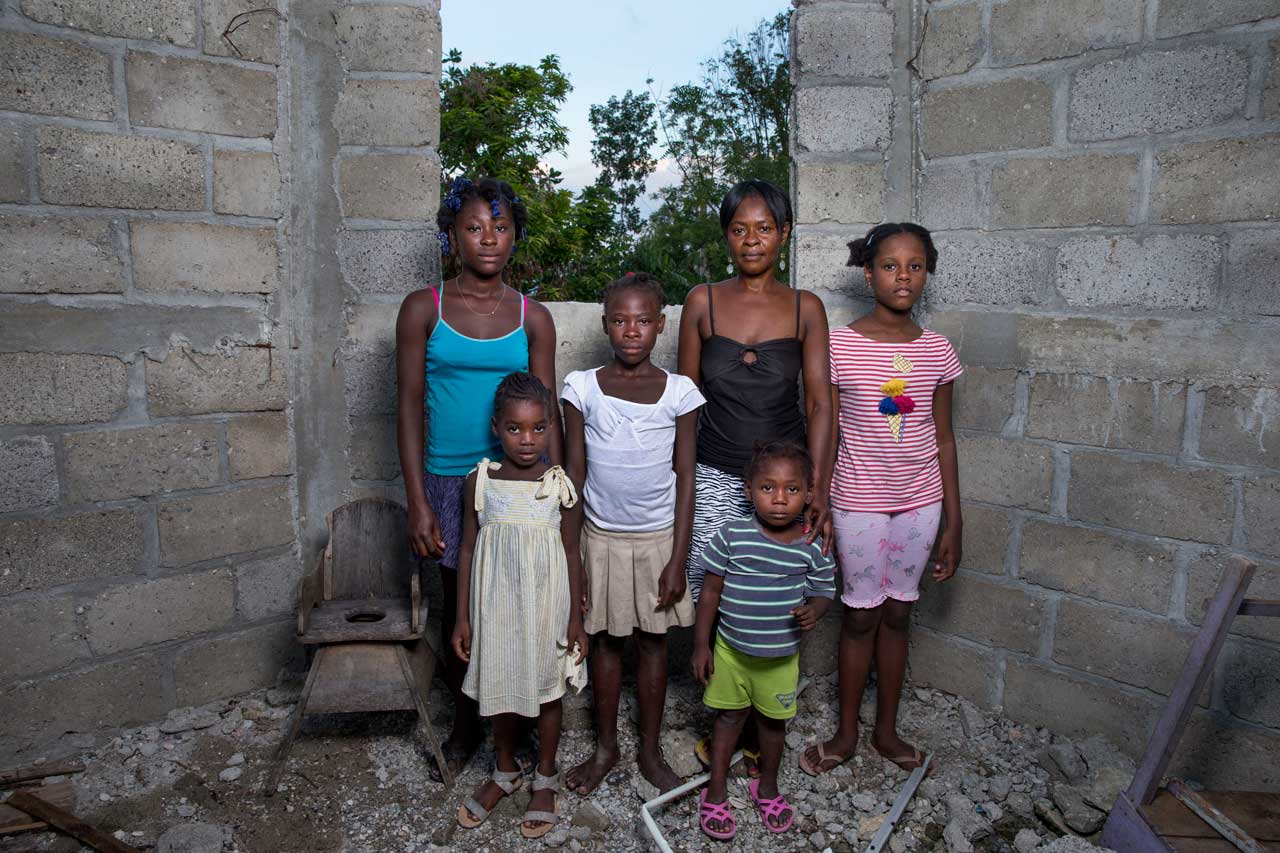 As she was still living without a roof over her head, I asked what inspired her to help those around her even though she had lost so much herself.
"Because it's not only me. I am not the only one. There are others—many who are worse off than me," she responded.
A symbol of strength
As the 36-year old Venace Denis shared, the hurricane dealt him a severe, personal loss.
As the winds intensified and blew the tin roof from Venace's home in Les Cayes, a seaport located on Haiti's southwestern coast, his pregnant wife went into labor. With no midwife or medical support, the baby did not survive, perhaps the storm's youngest casualty.
Venace now gets up each day committed to doing what he can to aid other survivors. He is vice president of Gwoup Apui pou Devlopman Depatman Sid (GADES), an AJWS grantee that has been hard at work to help families replace their tin roofs and providing food kits to the hungry.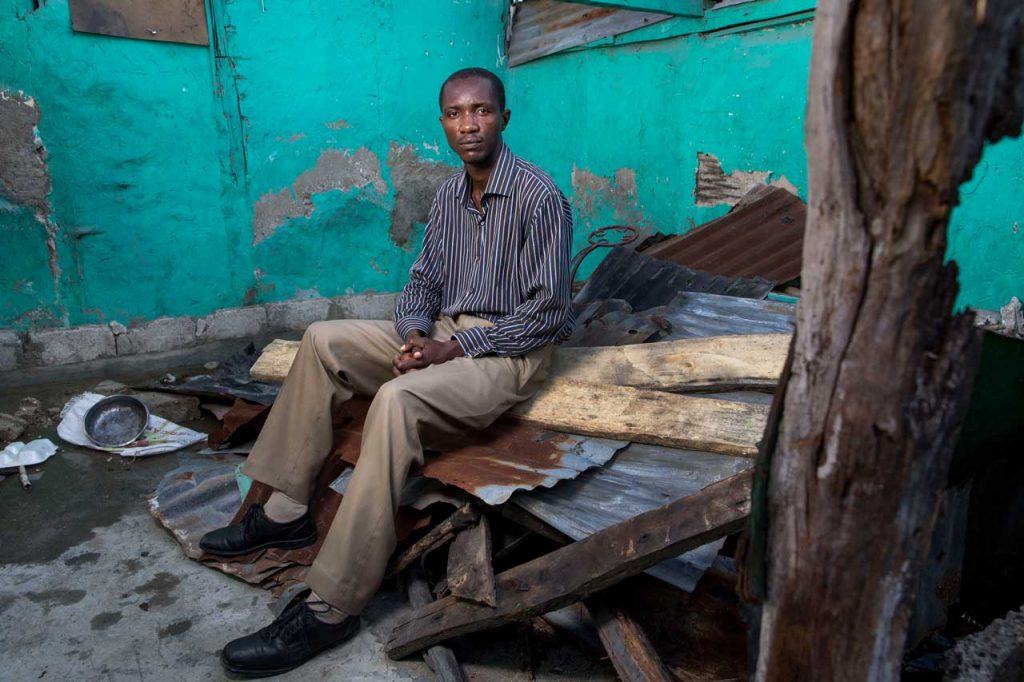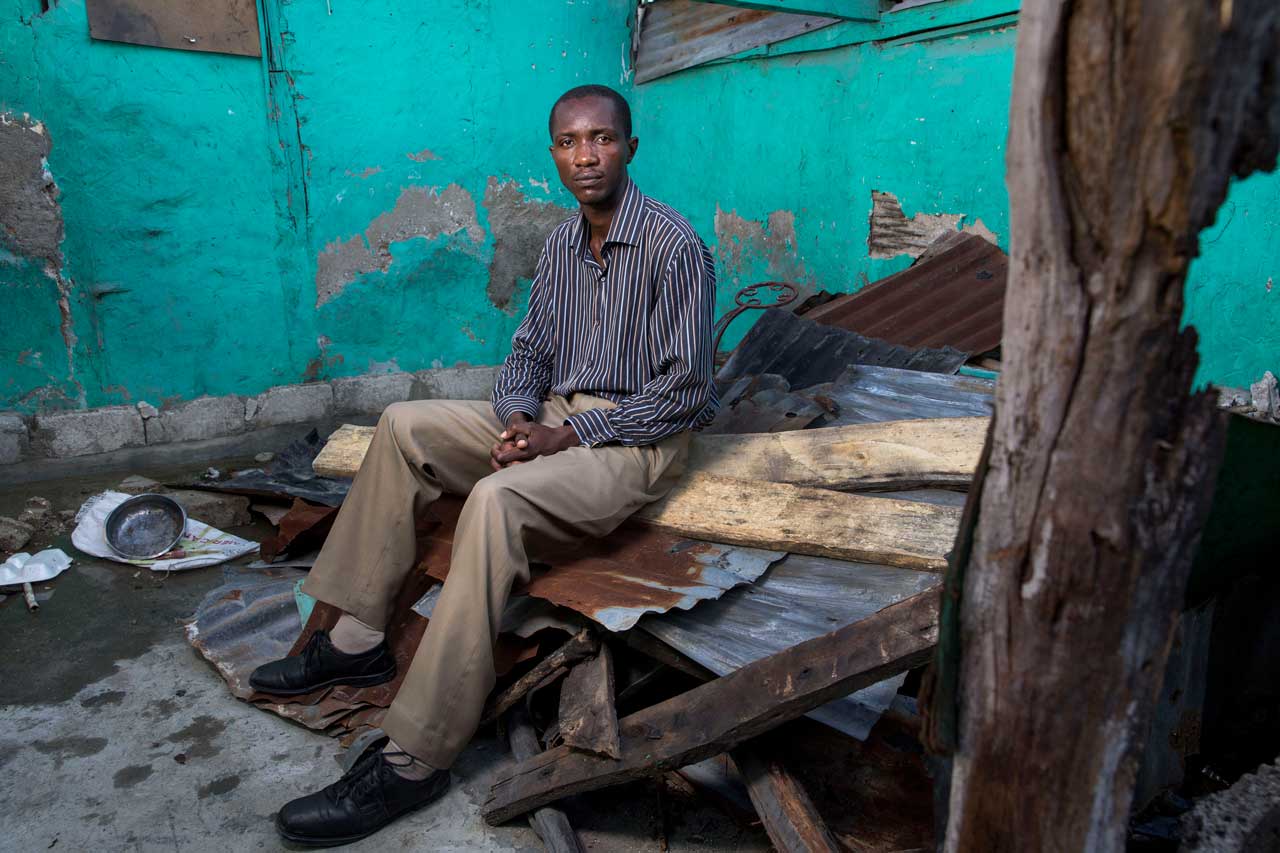 "Events like this will happen. But I know that life must continue," Venace said. He explained that as someone who serves communities, he wants to stay strong for them. "I want to be a symbol of strength for others."
Recovery
On the sandy beaches of Port Salut, I watched young men play soccer as the sun set over the turquoise blue waters of the Caribbean, illuminating the sky above in radiant hues of pink and purple. Although many homes have yet to be rebuilt and areas remain cut off from electricity, the rhythms of life are gradually resuming in this coastal beach community and elsewhere, thanks to the help of organizations like SOFA and GADES.
AJWS is supporting a constellation of grassroots groups working to rebuild and recover—especially in places where aid from the U.S. and other big donors has not reached.
Bureau des Droits Humains en Haiti (BDHH) is replacing roofs and supplying food and hygiene kits in isolated villages like Gwo Woch in the south. Tet Kole is providing small loans and seeds to rural communities on the outskirts of Jérémie so they can replant crops. In nearby Port-a-Piment, GADES is facilitating dynamic workshops with youth to raise awareness about violence against women, which can often skyrocket in times of crisis.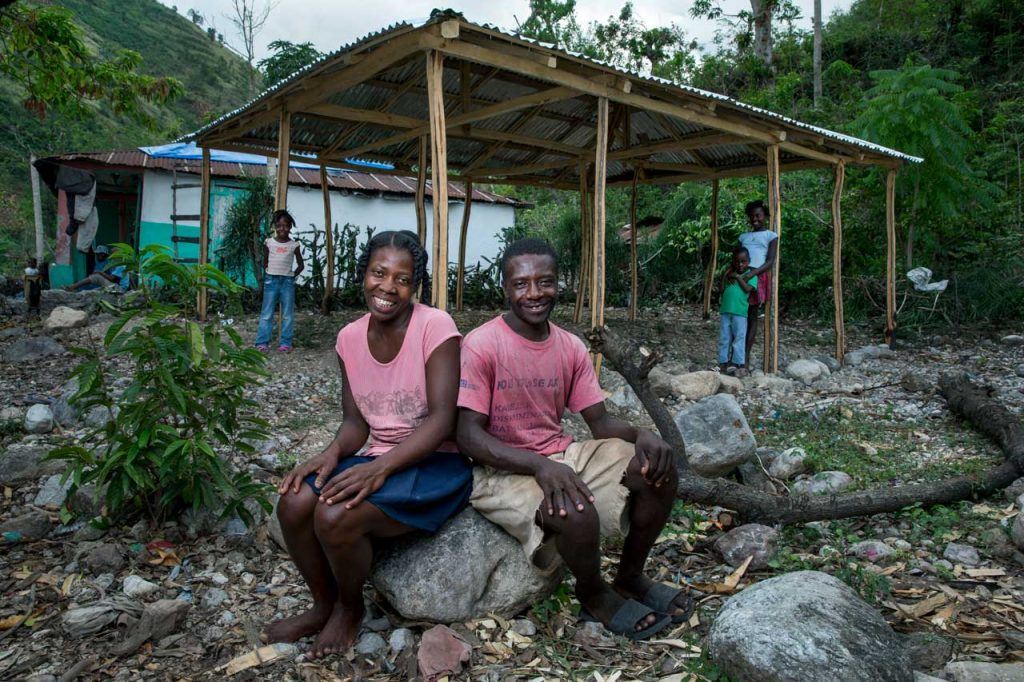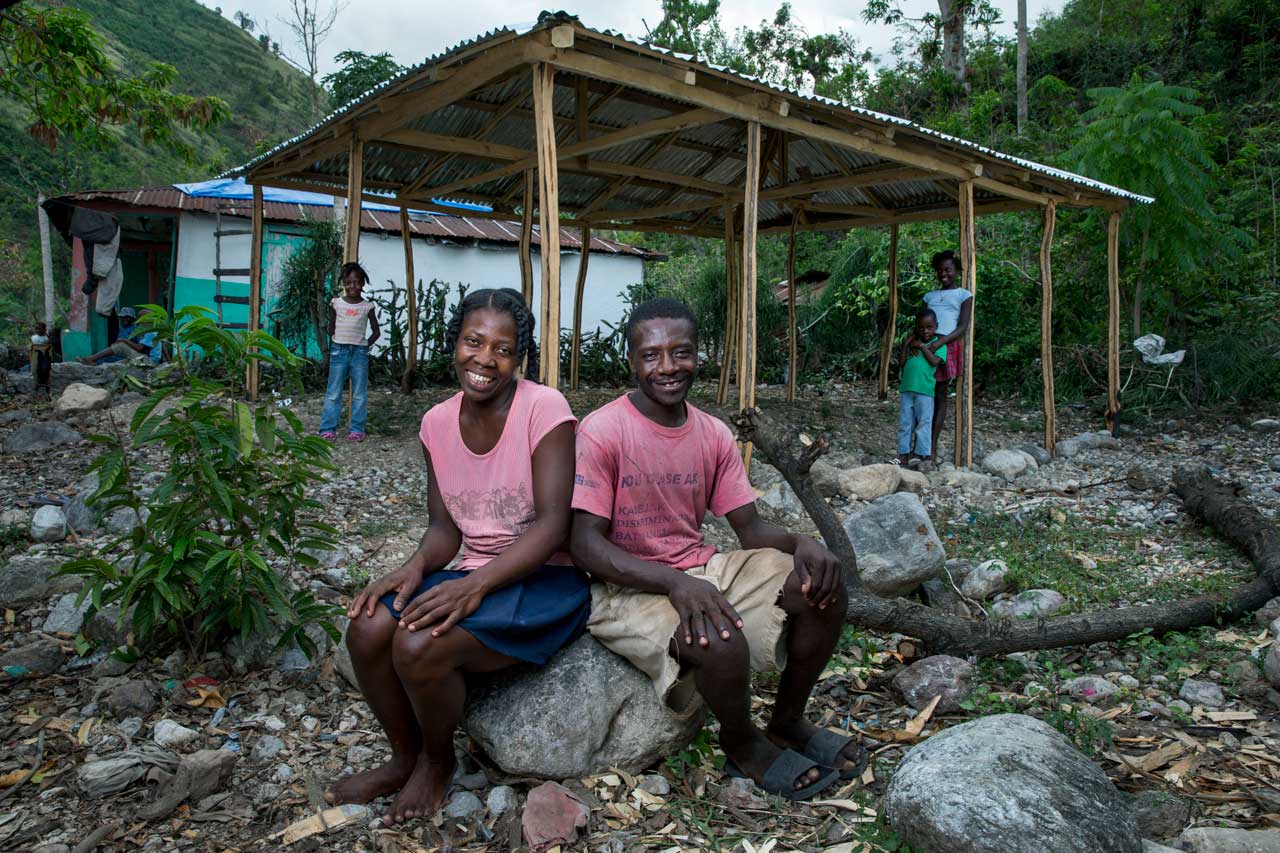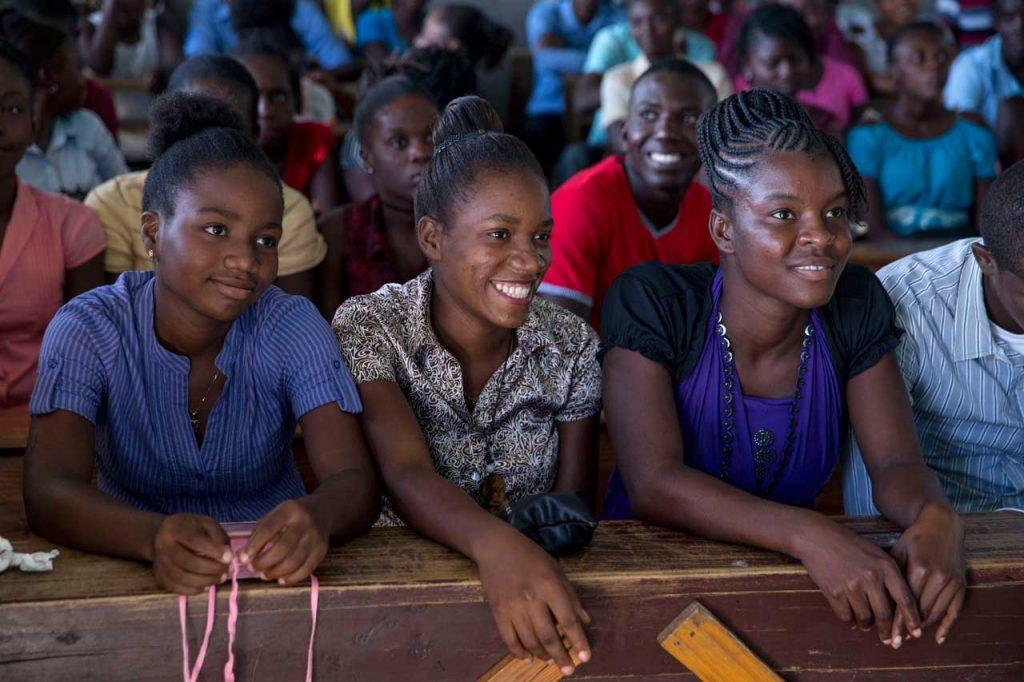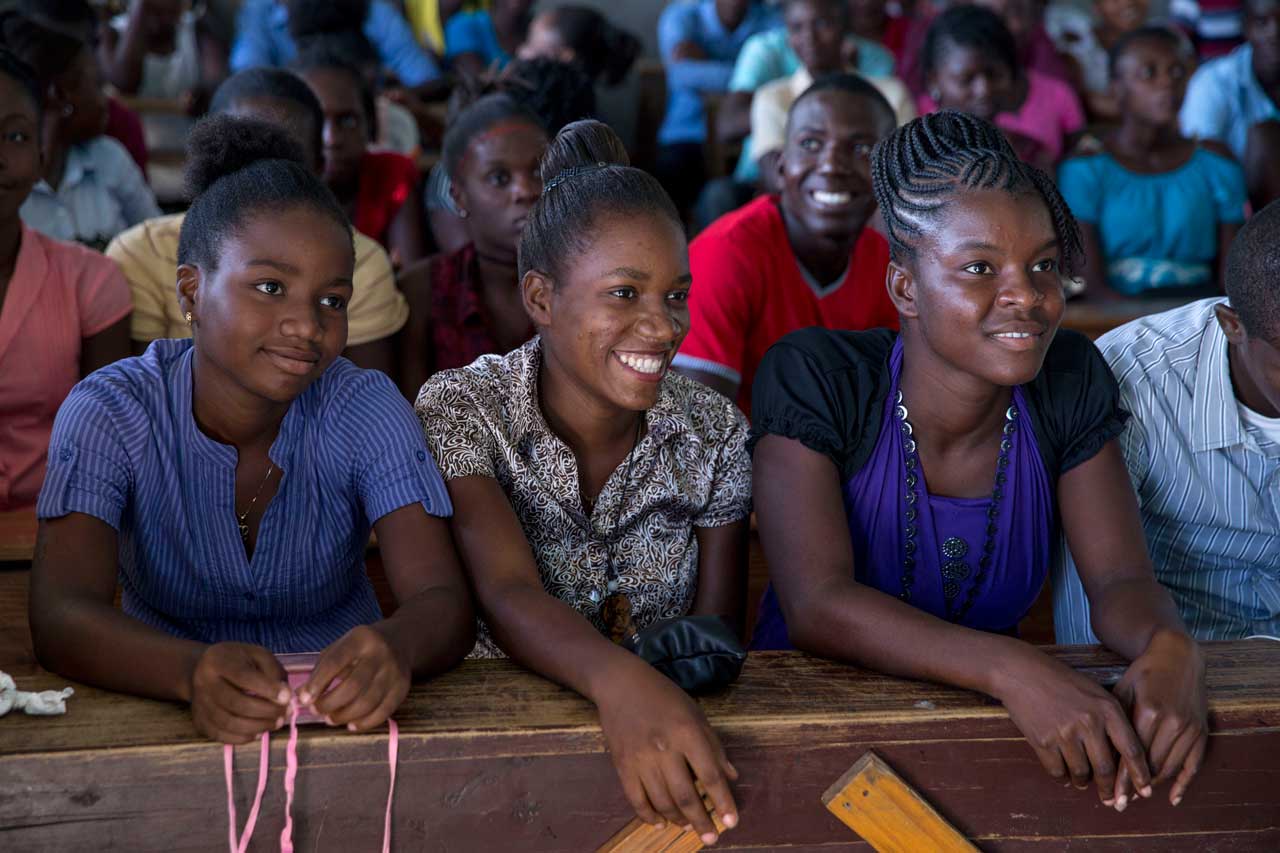 As we drove away from the southern peninsula, dark clouds gradually rolled in and rain pelted our car. I thought of the many people I had met who were living without a roof over their heads to block the rain.
Their road to recovery will be long, but thanks to the remarkable advocates that are helping others even as they attend to their own losses, the healing has begun.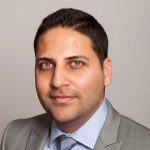 Sumit Galhotra is the Communications Officer for Human Rights and Story Development at AJWS.