When most people think of Liberia, the first things that come to mind are the country's recent bout with Ebola and its 14-year civil war—dark times of death, despair and defeat. But a closer look at the small West African nation reveals that Liberia is also a land of strength, resilience and promise—attributes embodied in local leaders like Martha Karnga.
A 63-year-old mother of three from Grand Bassa County, Martha is the executive director of Bassa Women's Development Association (BAWODA)—an organization supported by AJWS that empowers Liberian women to take greater control of their personal and family lives, assume local leadership positions and influence political decision making.
"Our main concerns are for women to know their rights and…to speak out," Martha told AJWS. It's a mission she has been pursuing for over two decades—and one that she took up during her country's bleakest and bloodiest days.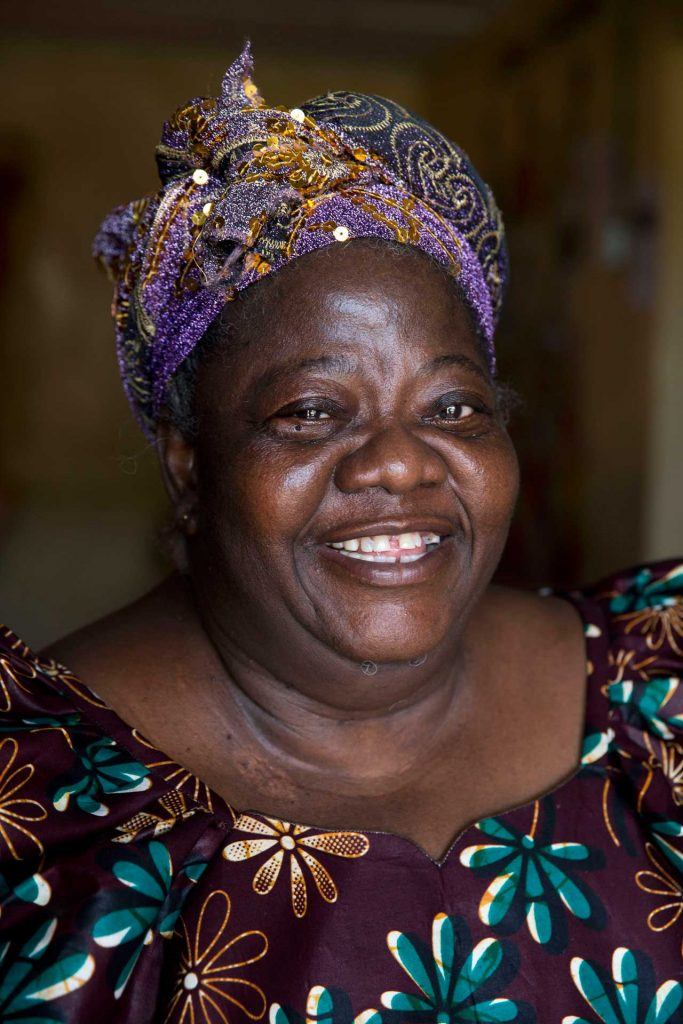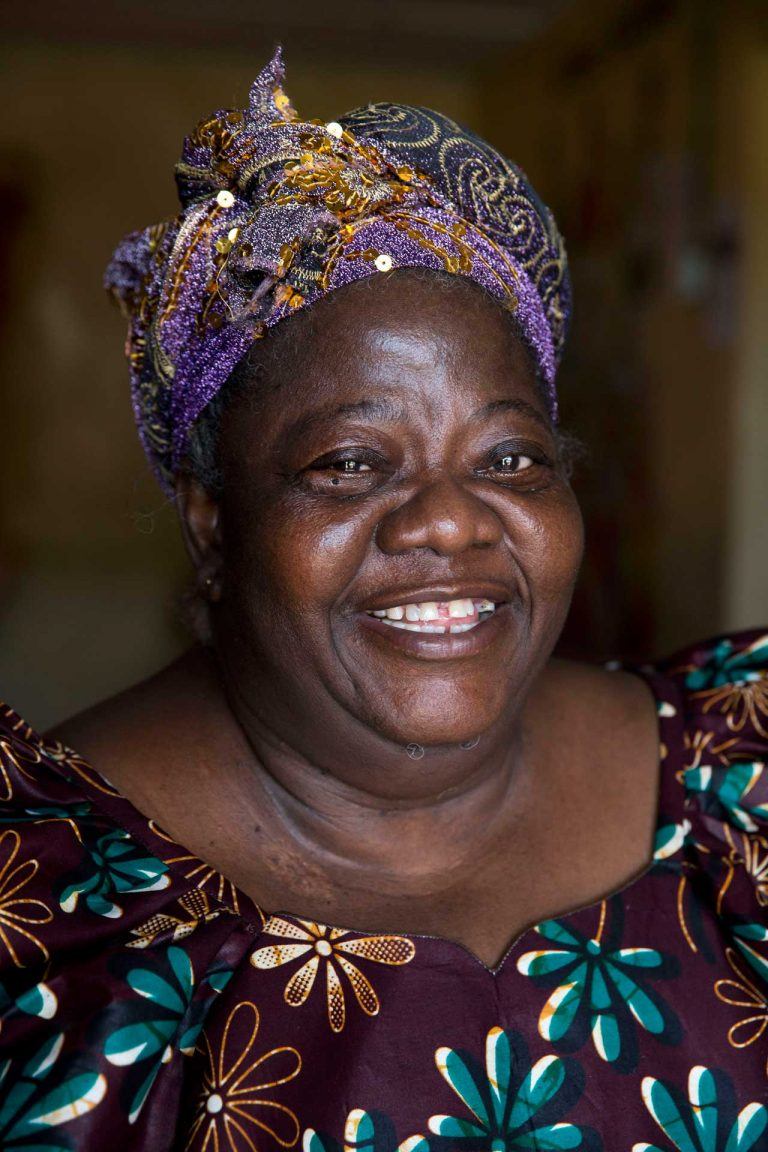 The Making of an Activist
Martha's roots as a women's rights advocate stretch back to the early 1990s, when the National Women's Commission of Liberia (NAWOCOL) recruited her to assist women and girls caught in the midst of the ongoing civil war. According to Martha, many of the people they assisted were survivors of sexual assault and rape—weapons of war used by competing rebel groups to terrorize the population and assert dominance over conquered territory.
"NAWOCOL…provided psychosocial counseling, medical services and [livelihood] skills trainings to abused [and displaced] women and girls," explained Martha, who worked for NAWOCOL in her native Grand Bassa County. "I came on board as an interpreter…then was trained…to provide psychosocial support."
A national organization working across Liberia's 15 counties, NAWOCOL kicked off its work in Grand Bassa in 1994. Unfortunately, due to a lack of sufficient funding, it was forced to suspend the Grand Bassa project in 2000—three years before the war ended.
"The women were very disappointed," Martha recalled. But instead of giving up, she and some former colleagues decided to continue NAWOCOL's work on their own, through an existing women's organization called BAWODA.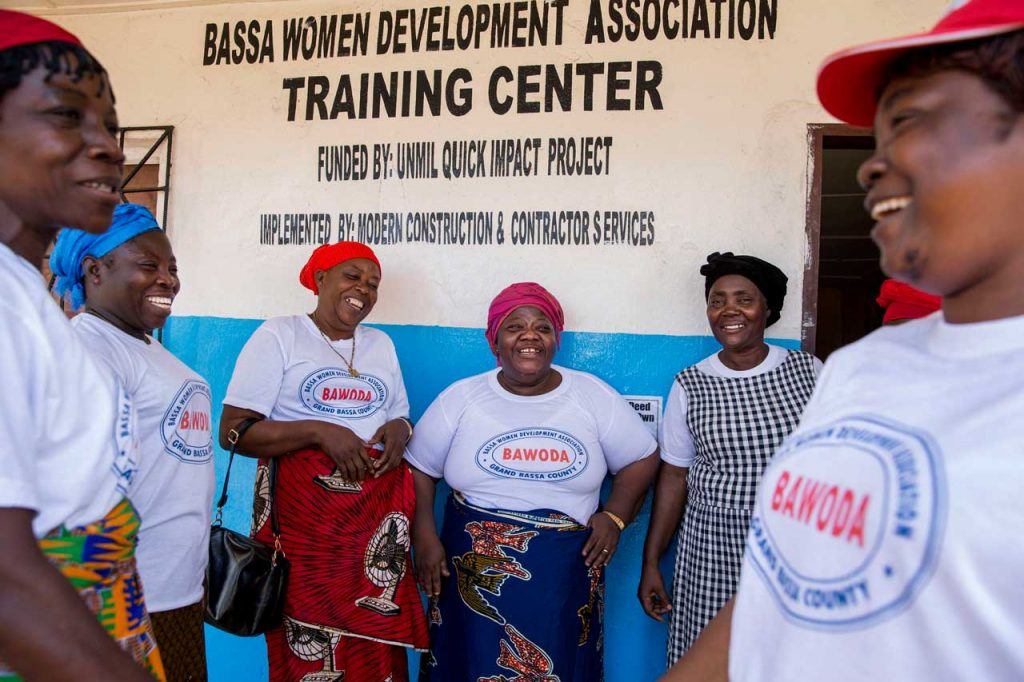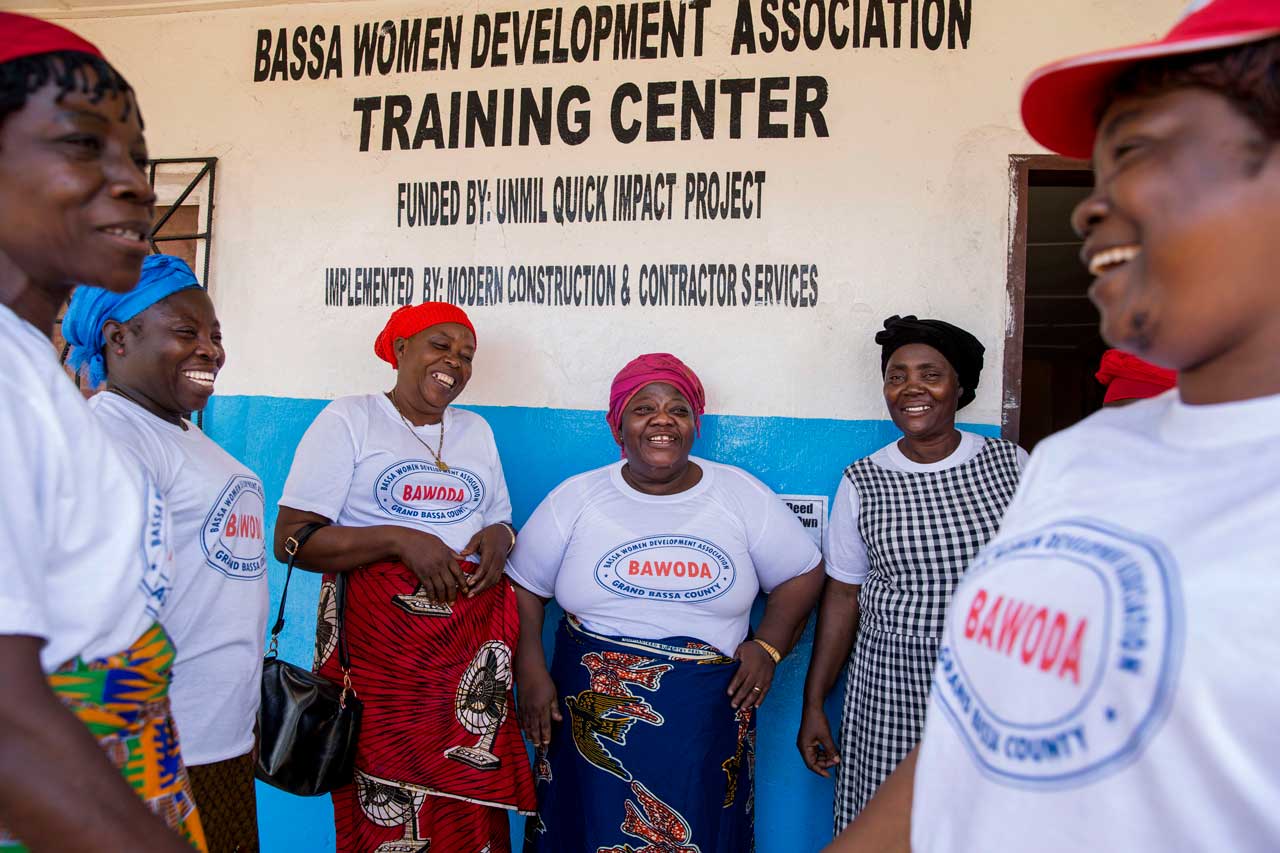 Helping Women Find—and Use—Their Voices
When Martha first encountered BAWODA in 2003, the group was serving as a kind of local hospitality agency, offering food and other services to guests visiting Buchanan, the capital of Grand Bassa County. But Martha had bigger plans for the group.
"Our goal was to unite the women [of Grand Bassa] to speak with one voice…and to build their skills to speak [out]," she said.
Thirteen years after Martha took the reins, BAWODA now supports a network of 500 members in Buchanan alone, and hundreds more in the districts and towns outside the county capital. To achieve its goals of uniting and empowering women across Grand Bassa, the organization uses a combination of education, awareness and advocacy.
For example, BAWODA staff train women on human rights topics, leadership skills, prevention of HIV/AIDS, and how to protect the natural resources upon which their communities depend to survive. They offer skills workshops during which participants learn trades—such as baking pastries or making soap—that help them generate income. They conduct outreach in the streets and marketplaces of towns and villages, educating men, women and children alike about topics including public health, women's rights, and the need to end violence against women and girls. And they advocate at the local level for government policies and projects that will improve the lives of women, girls and their communities.
"BAWODA taught me about [important issues like protecting the] forest…HIV and AIDS, and Ebola," said Cynthia Peters, who has attended multiple BAWODA workshops. The trainings inspired her to become an activist herself: "I used to be shy, but now…I can talk among people, and I'm well-known."
Like many women touched by BAWODA, Cynthia credits the organization for her newfound confidence and increased status within her district, where she serves as the BAWODA focal point for six communities.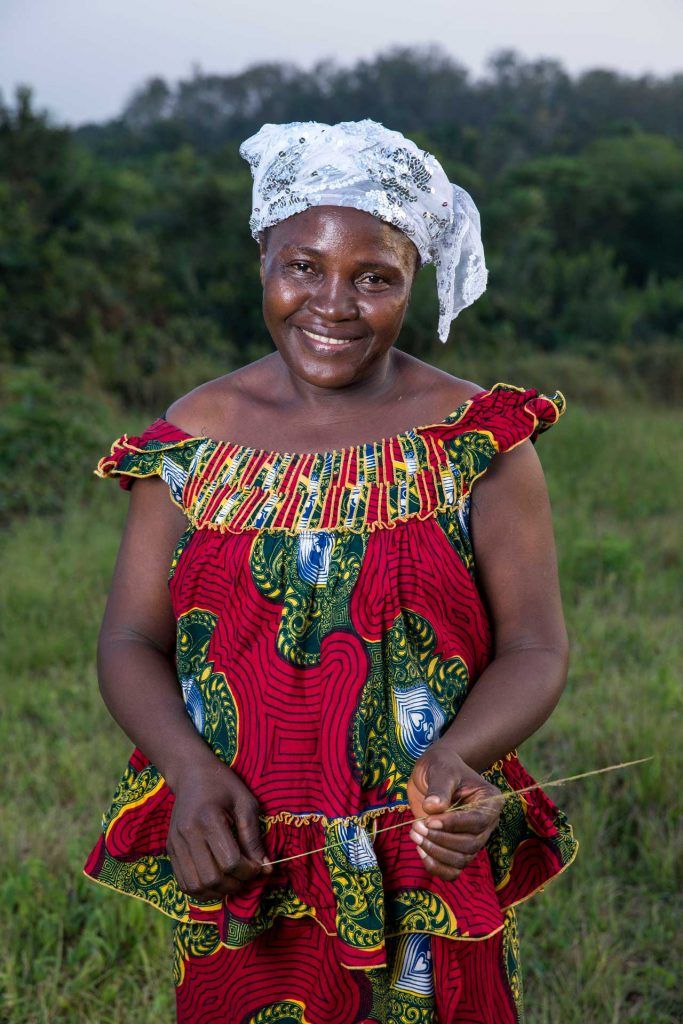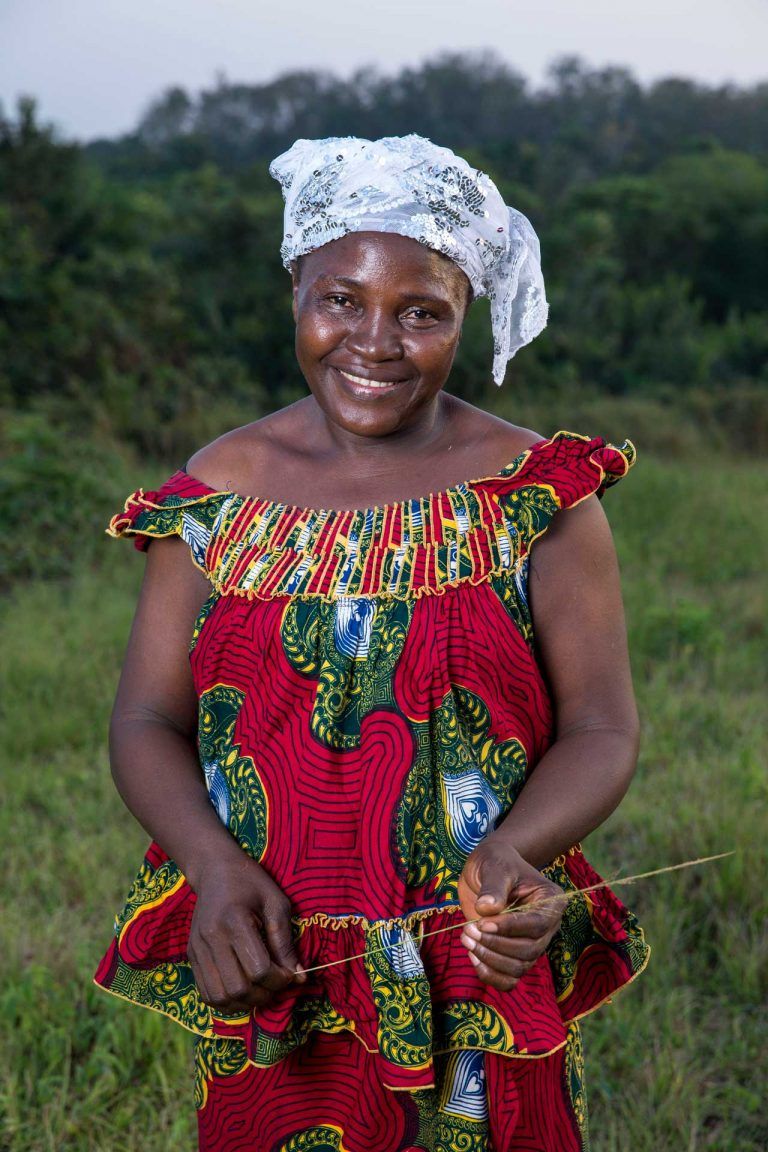 Monday Roberts has a similar story. She was introduced to BAWODA some five years ago, when she was serving as her community's women's leader.
"Martha called me and told me I must work with all the women in my district, so that they will know they are important," said Monday, who subsequently joined BAWODA and attended multiple workshops. At that time, all the chiefs in Monday's district were male. Today, there are three female clan chiefs and three female paramount chiefs—including Monday herself.
"BAWODA has taught us everything," she said.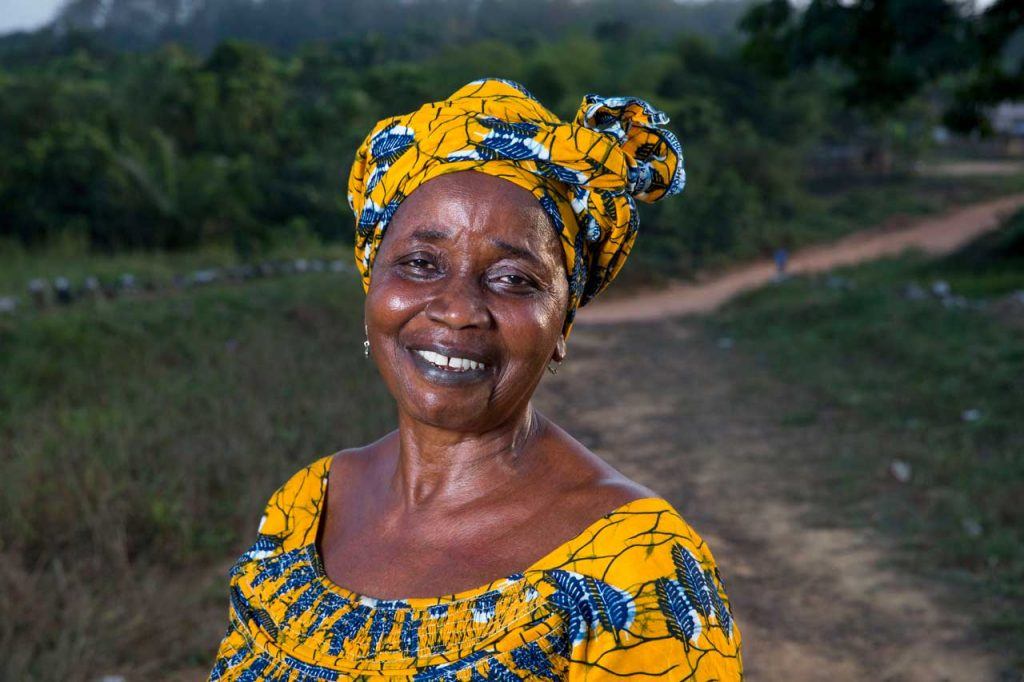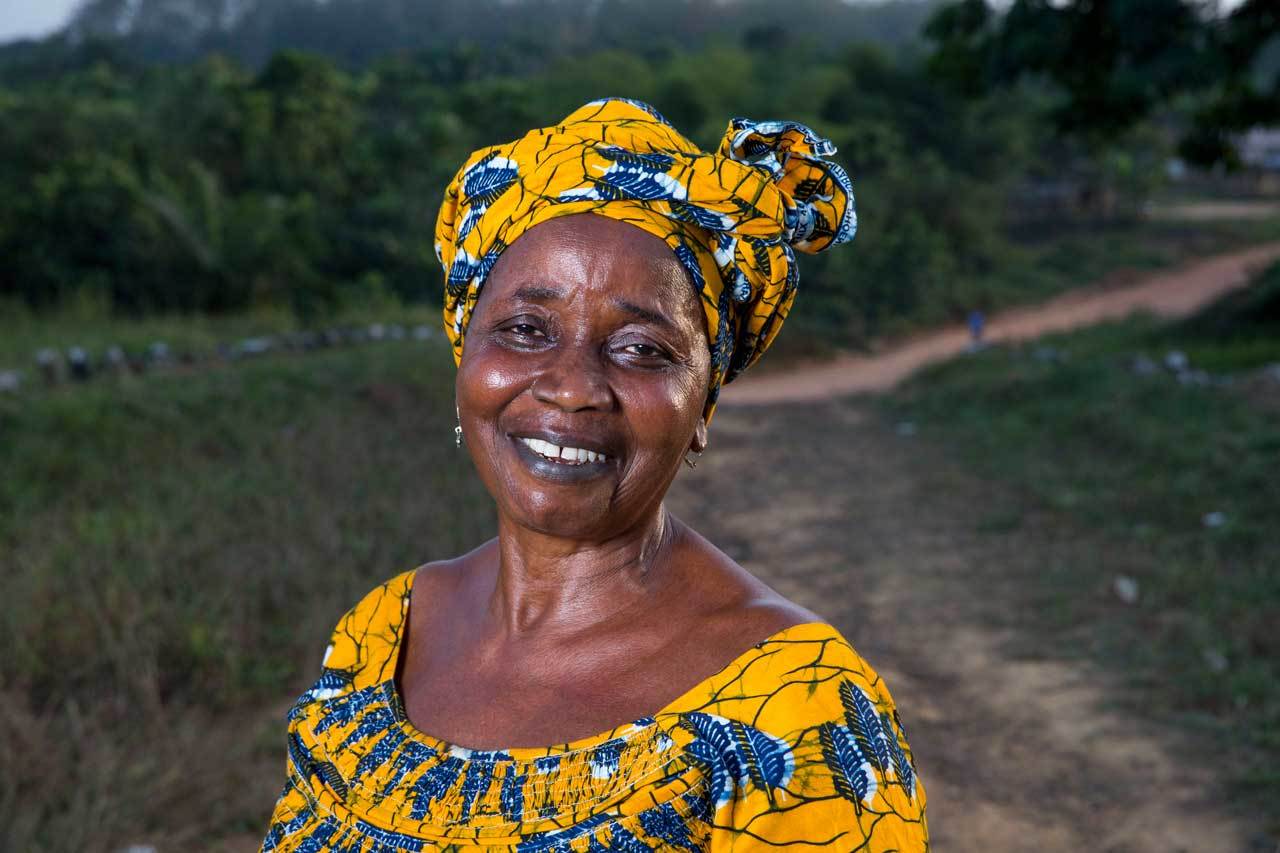 Advancing Health and Economic Development
Cynthia and Monday are just two of the many women who have benefited from BAWODA's support.
"Before [BAWODA came], men used to lead [the local government]," said Robertetta Harris, an elementary school teacher from St. John River District, Grand Bassa County. "But then Sis Martha came…and said 'Women…do not allow the men…to say everything and do everything….Do something, move, go to [community] meetings.' So we…started to go."
Inspired by Martha and in pursuit of a better life for her family and community, Robertetta decided she wanted to do more than just go to meetings—she wanted to lead them. So she began attending BAWODA trainings, where she built her confidence and learned about a range of health, human rights and local governance issues.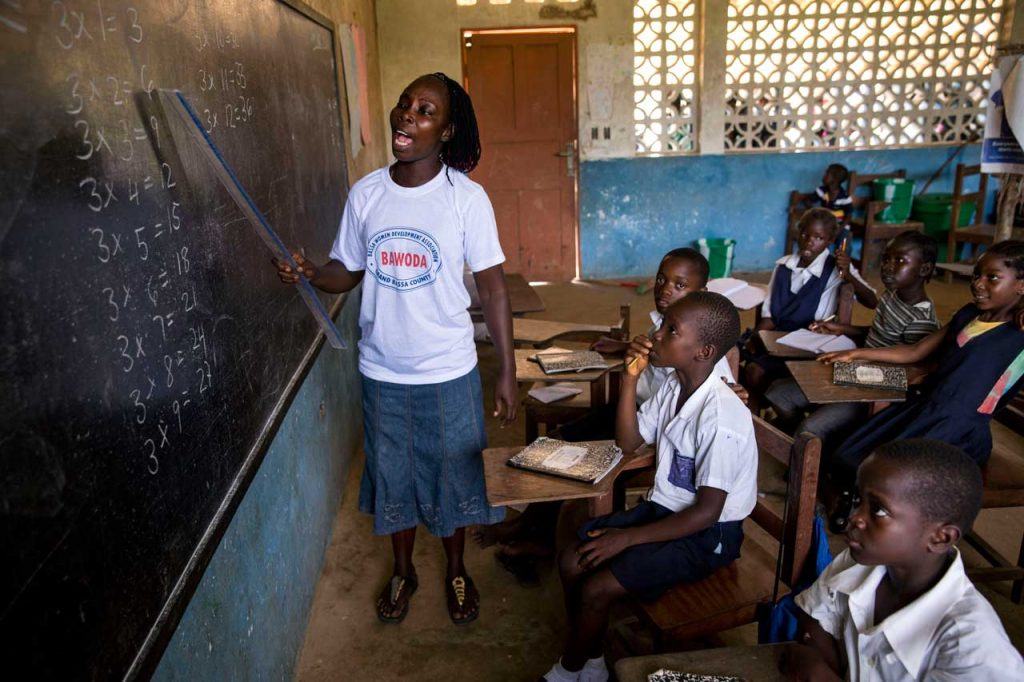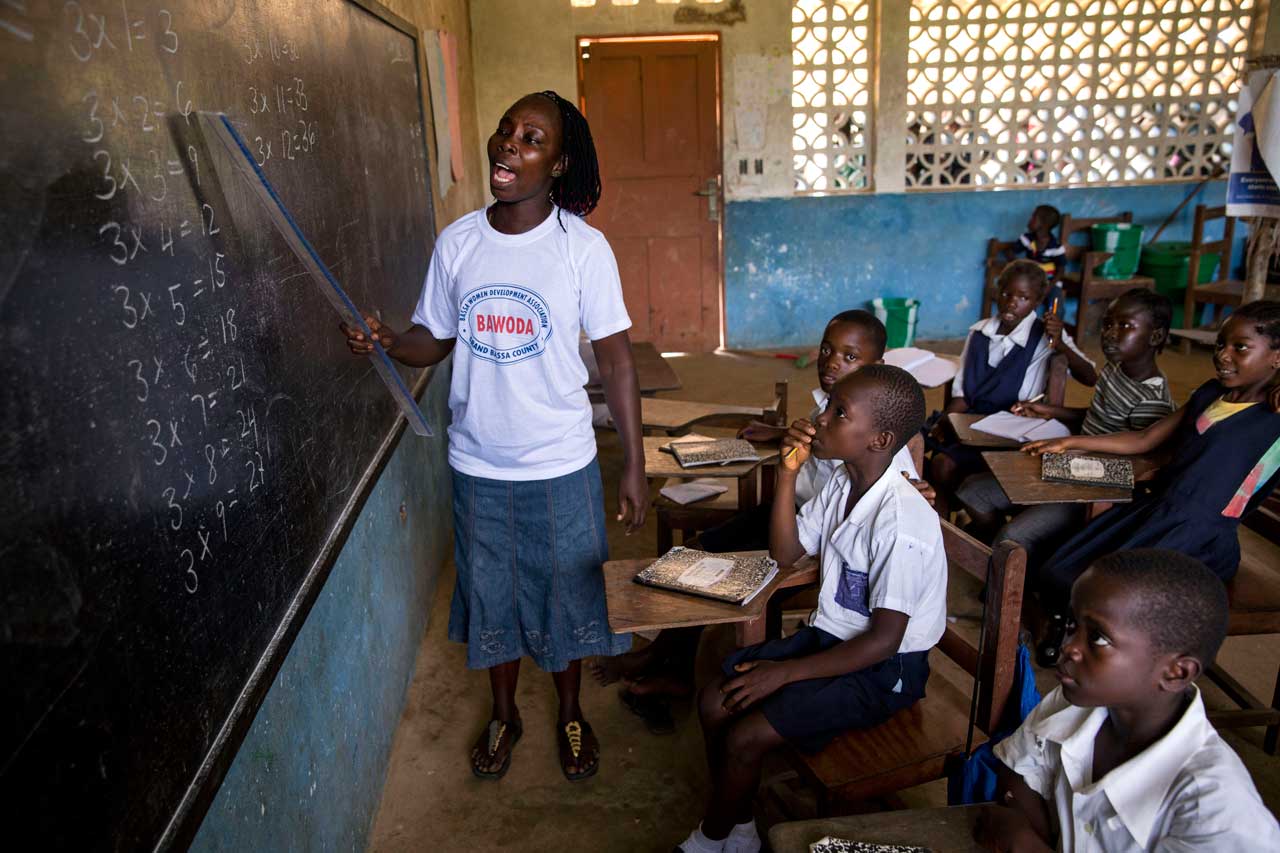 "BAWODA trained [me]…to be able to stand and speak among people….so I decided to become the chairperson of our local health committee," said Robertetta.
In what she described as a "difficult" election, Robertetta beat out several men for the position. Once in office, she focused on improving the delivery of health care for expectant mothers in her district.
"We built a waiting home for pregnant women," she recalled with pride. "When they reach their sixth month, the women come from their villages and live in the waiting home. Then after they deliver, they go back."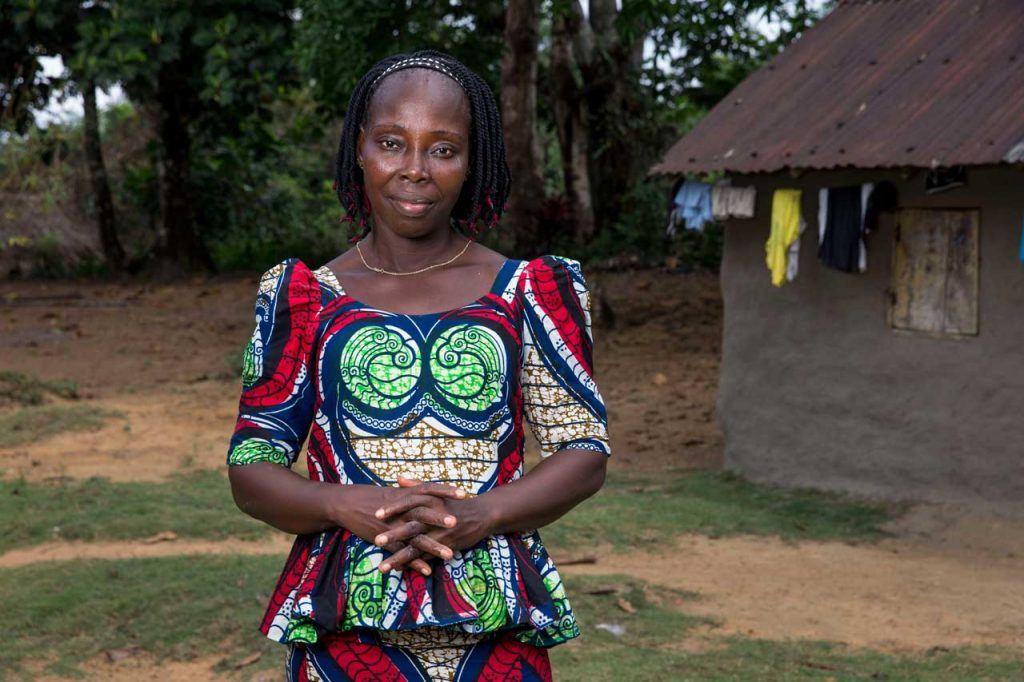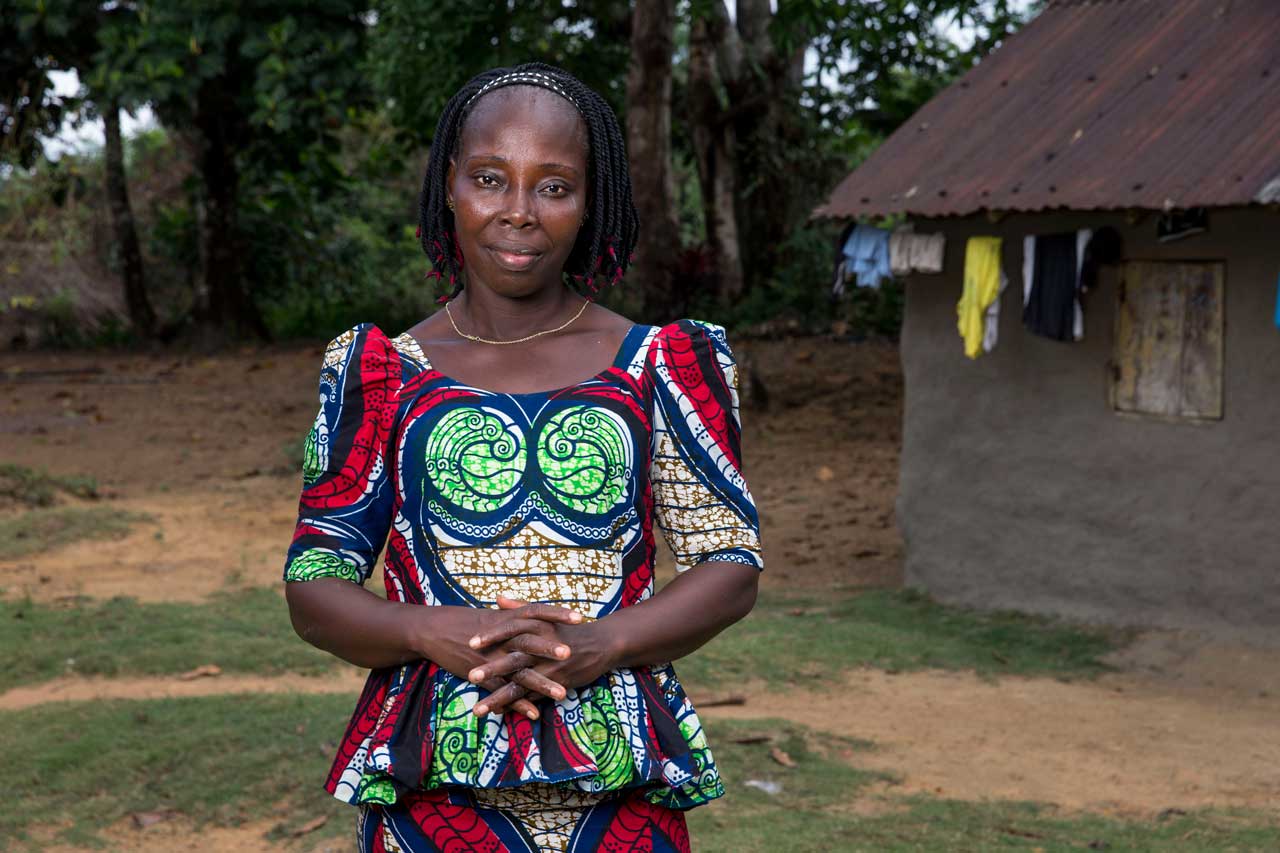 Located near a clinic staffed with trained health workers, the "waiting home" is a potentially life-saving option for pregnant women who live in remote areas without health centers—women who might otherwise lose their babies and/or die themselves if complications arise before or during labor.
Heartened by Robertetta's work as the health committee chair, the women in her community asked her to run for an even higher position: the local ward chief. Eager to represent their interests, she vied for the post and, in October 2015, was elected. Less than a year later, she had already brought major changes to her city—including improving conditions for those buying and selling goods in their local market.
"I told [the people working in the market] that we needed a treasury, and explained that any money they collect for the treasury should go toward developing the market," she recounted. In response to her suggestions, the marketers elected a leader, established a treasury, and are using the funds to maintain and improve the area, making it safer, cleaner and more attractive for customers.
Demanding Government Accountability
Having made headway at the market, Robertetta now has her sights set on something bigger for her constituents: an extension for the local school, where she also works as a teacher. And she knows exactly where to get the money for the project: the County Social Development Fund (CSDF)—an account that should hold millions of dollars in payments from foreign companies utilizing Grand Bassa's land and other natural resources to turn a profit.
CSDF payments are required under the terms of most agreements between the Liberian government and foreign companies using Liberia's natural resources. The funds are supposed to be earmarked for projects that benefit citizens in the counties where the companies work. Educating communities about the CSDF, and ensuring the local government utilizes it properly, are among BAWODA's top advocacy priorities.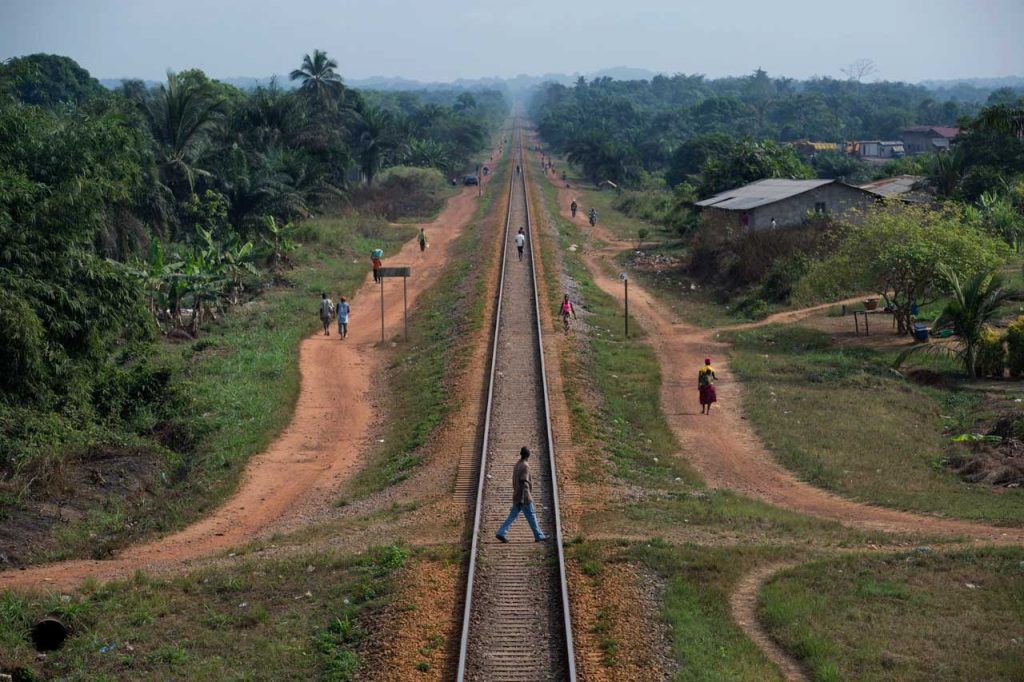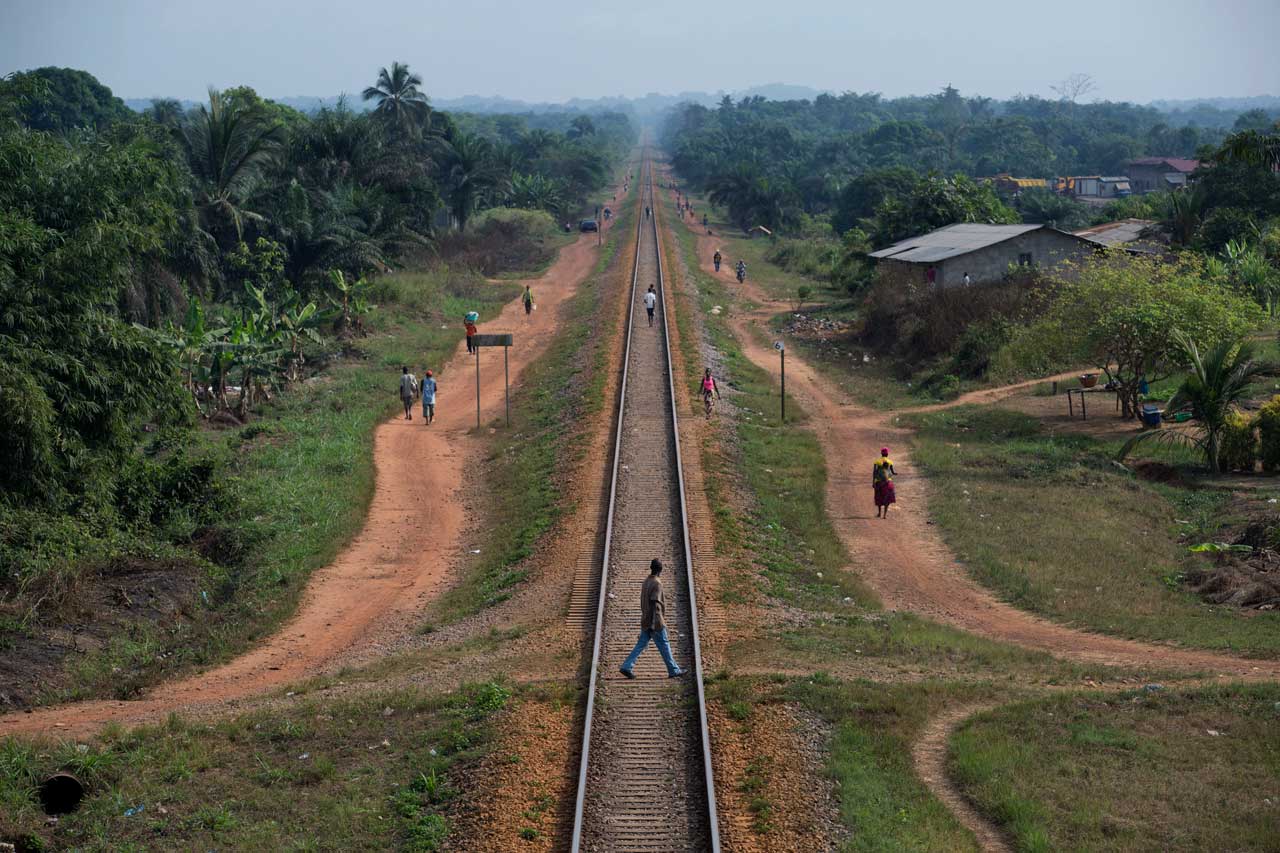 "We have done a lot of advocacy," said Martha. "For example, we told the County Superintendent…we want women to be present at the County Sitting…where the local authorities, lawmakers and other stakeholders meet to discuss what they want to use the funds for….Now, women are represented."
Having succeeded in gaining a seat at the negotiating table, BAWODA is now working to ensure that proposals for the CSDF reflect the needs of women and girls, and to hold their representatives to account for their use of the fund.
Robertetta regularly attends the County Sittings on behalf of the women in her district, to whom she reports back. She put in a request for an extension to the local school in July 2015 and has continued to raise it at subsequent sittings. Aware of the widespread corruption that afflicts her government—and of the millions that have gone "missing" from the CSDF in the past—Robertetta also routinely demands that the authorities who manage the fund report on their use of the monies thus far.
Unfortunately, Robertetta and the women of her community have yet to get the extension their school so desperately needs; but with BAWODA and the indomitable Martha Karnga by their side, they are determined to keep fighting. It's a fight AJWS is proud to support.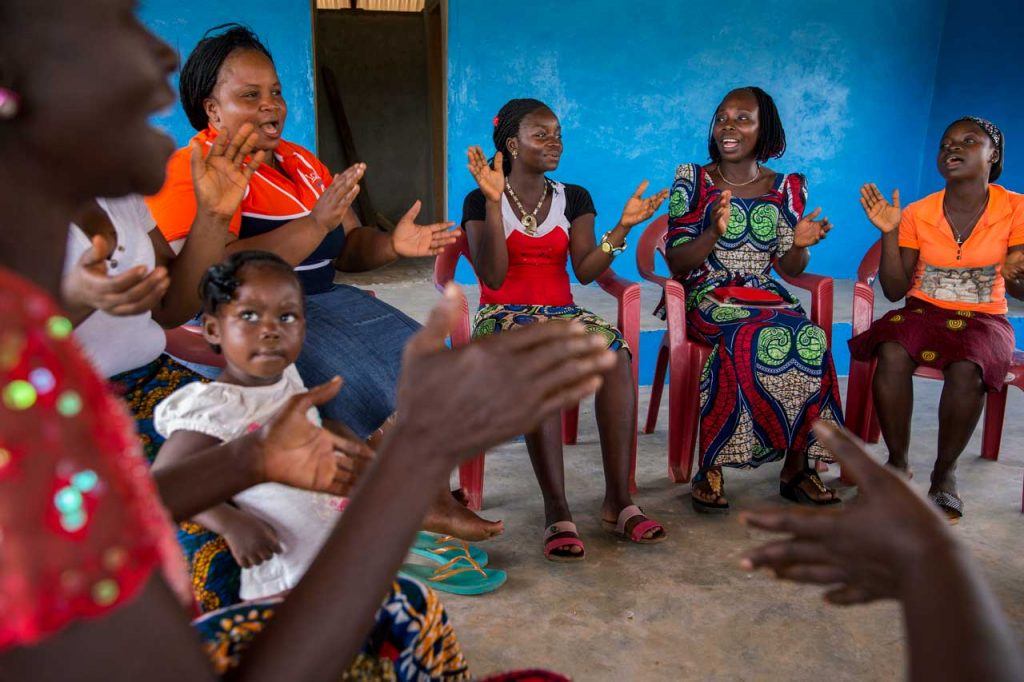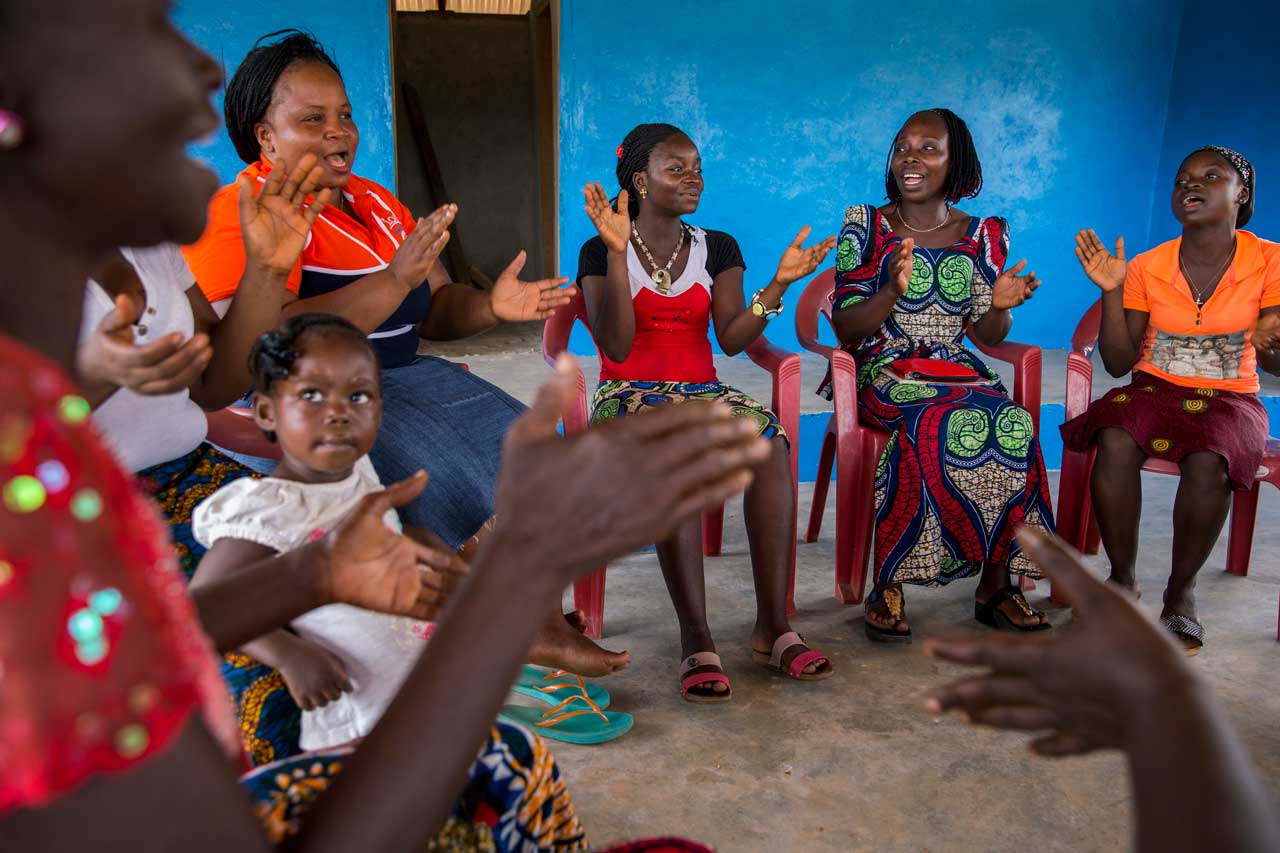 All photos by Jonathan Torgovnik