Last week, I had the privilege of speaking at "Child Marriage: Emerging Trends in the Media," an event that brought together diverse experts to discuss how news media currently covers child marriage—a phenomenon that drastically limits the lives and choices of about 15 million girls across the globe every year. AJWS was thrilled to contribute to this event, which introduced a rich variety of perspectives, stories and research findings to a packed room of nonprofit professionals at Washington D.C.'s National Press Club. I left inspired, and I wanted to share just a few of the highlights from the program with you.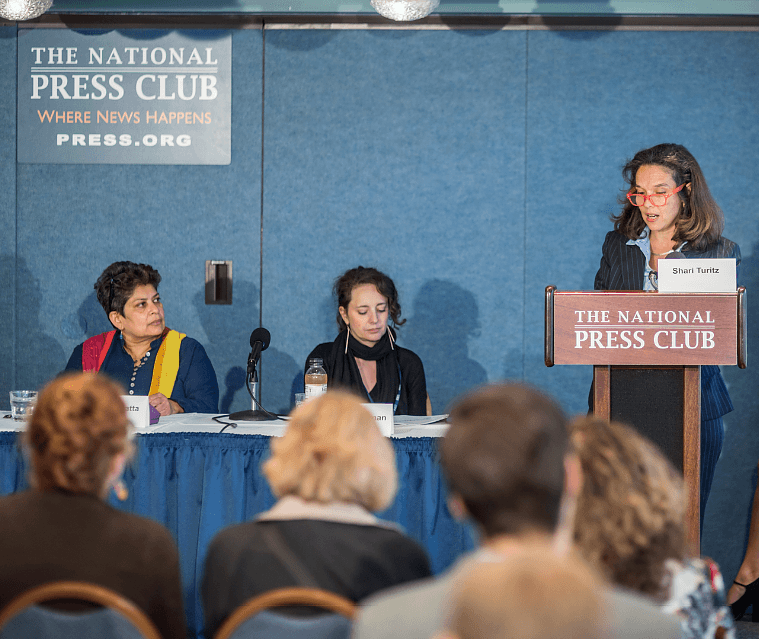 Bishakha Datta, co-founder of the nonprofit organization Point of View, discussed her fascinating analysis of news media on child marriage, which AJWS commissioned her to conduct. Datta found that even though the majority of marriages of girls under 18 take place during adolescence—particularly in India—most global news outlets depict stories and images of child brides who haven't yet hit puberty.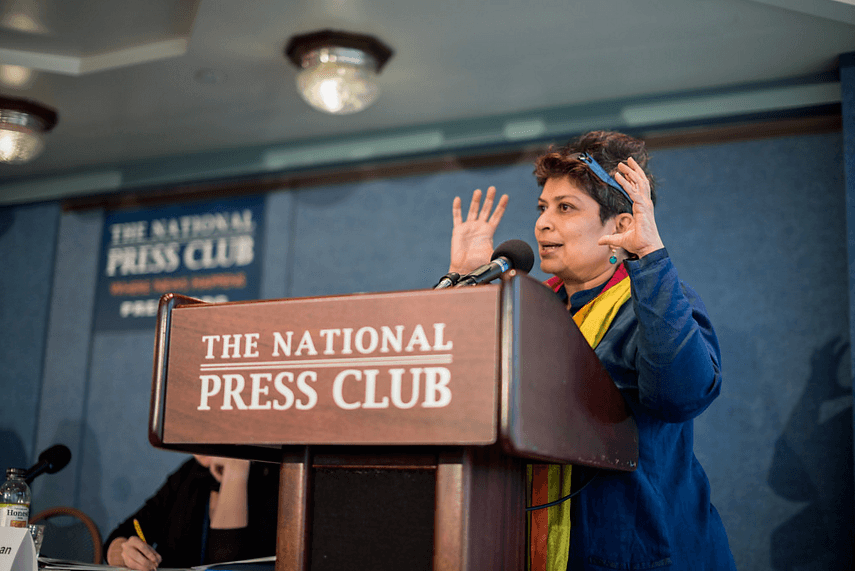 She posits that while the marriage of such extremely young girls remains a significant challenge, the abundance of sensational stories leads many people to misunderstand what the practice typically looks like. In addition, she explained that some of the language that news media use to describe the practice of child marriage—such as "barbaric" and "medieval"— offends people living in communities affected by child marriage by condemning "not just the practice, but the entire culture."

Watch a clip from Bishaka's discussion below.
Samiullah Mahdi, director of Payk Investigative Journalism Center, talked about his acclaimed news show in Afghanistan, "Niqab," which focuses on Afghani women's experiences of child marriage and domestic violence. Mahdi took an interest in women's rights after noticing that his education and career opportunities differed dramatically from those of his own mother, who married at 16 and had eight children. "Talking about such problems in Afghanistan is taboo," he said, "because it's related to the honor of the family." He created "Niqab"—a show named for the face-covering veil many Afghani women wear in public—to bring these issues into the light.
On Mahdi's show, female guests revealed the human rights challenges they faced while wearing a mask to protect their identities and prevent retribution from family members. By sharing these stories, Mahdi hoped to make women in similar circumstances feel less isolated and hopeless—and to change the minds of men in Afghanistan, who currently have the power to do something about this injustice.
Photojournalist Stephanie Sinclair discussed how she came to photograph child brides around the world—producing images and stories that have now been exhibited in 27 countries. Sinclair, who founded and heads the nonprofit organization Too Young to Wed, first interacted with child brides while working as a war reporter. In her travels, she got to know more of these girls and learned that some had little or no choice when it came to their marriages. One girl told Sinclair that she was married at age 11 when her father, a drug addict with little income, sold her for two boxes of heroin.
However, Sinclair noted that not every child marriage story was so extreme—and that she wants her photographs to document the humanity of these families, along with the many difficulties that lead them to view child marriage as a reasonable choice. Her goal is to inspire people to feel empathy and take action to help, however they can. "These are girls who could have been us if we hadn't done so well in the birth lottery," Sinclair said.
Pushpa Jamieson, a journalist and consultant from Malawi, presented a critical overview of the laws against child marriage in her country—and why they're not working. "'The law is not really implemented," she said. "Citizens don't know anything about it." She added that laws only work if the general population truly understands and supports them, and that media producers have the power to play a major role in making that happen.
You can learn much more about this thought-provoking event on Twitter, where AJWS staff and other attendees shared quotes, photographs and links using #Lead4Girls.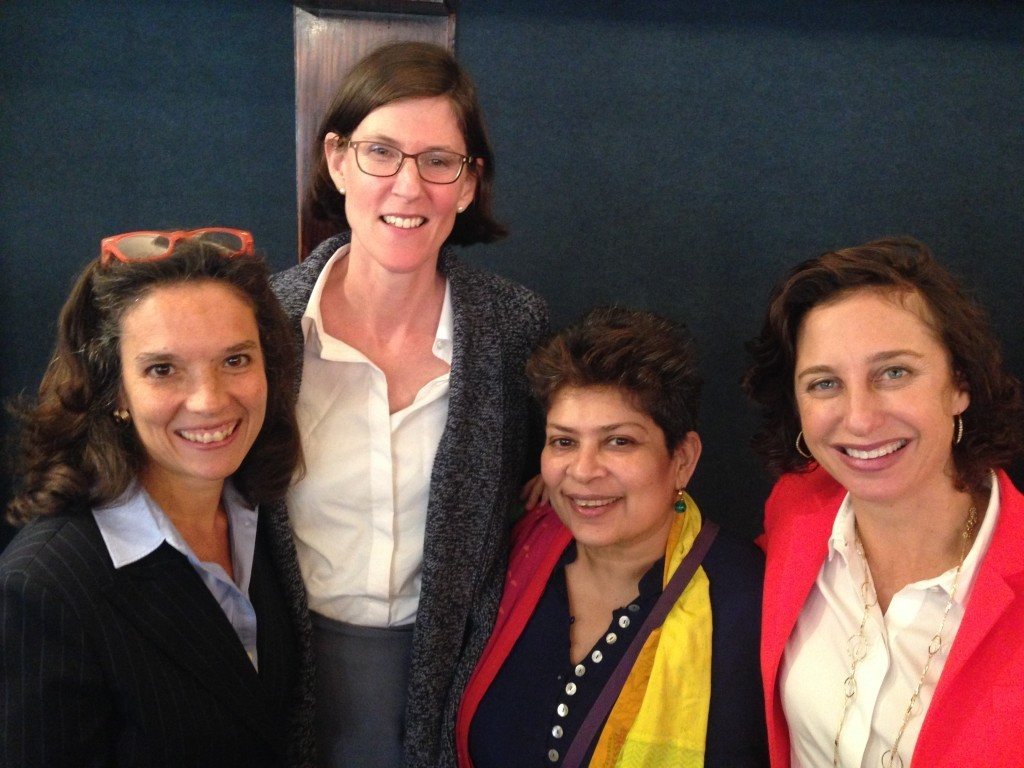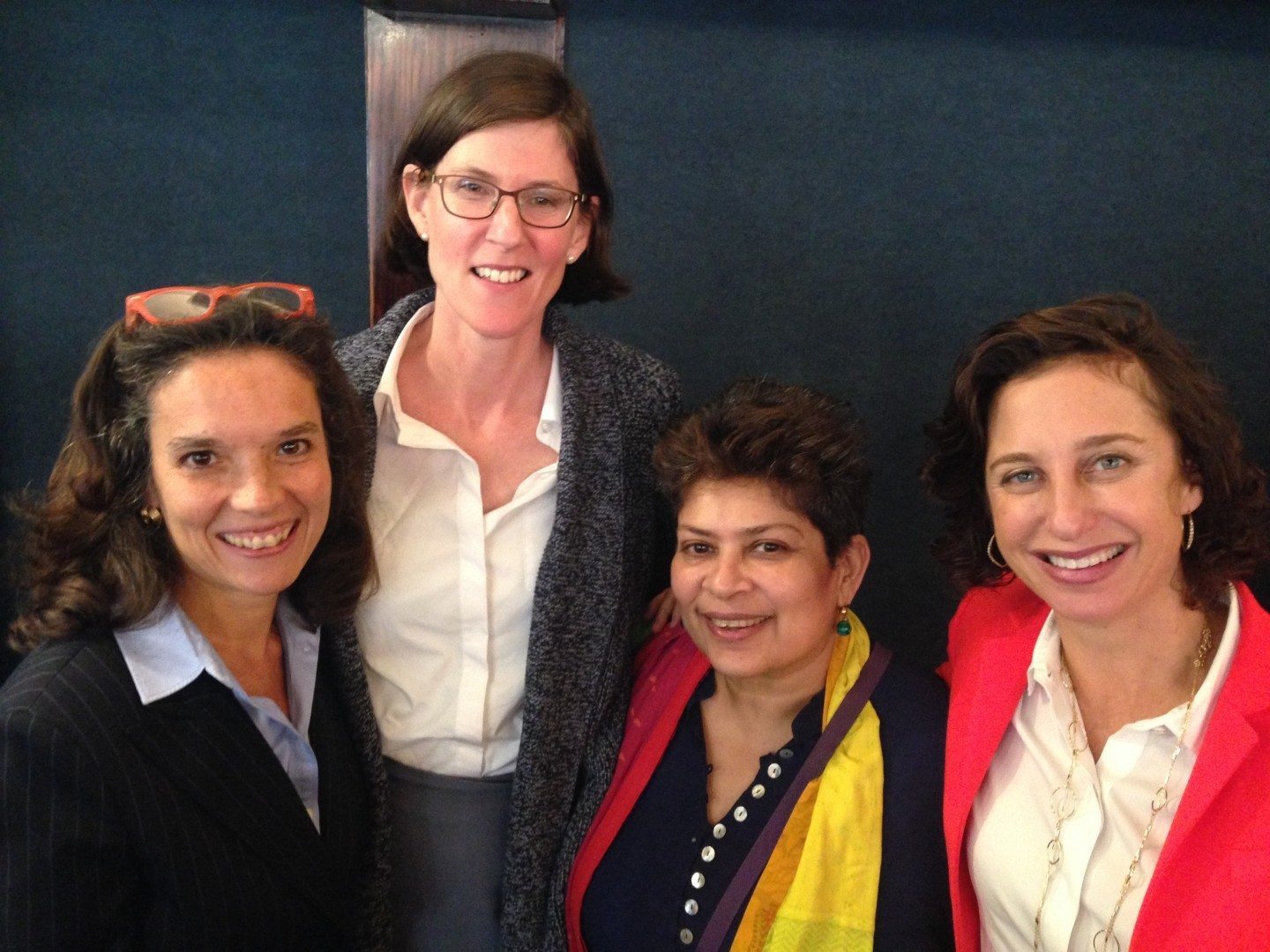 To learn more about AJWS's efforts to address child marriage, visit our website to find a variety of stories, photos and videos that paint a nuanced portrait of this critical issue: ajws.org/childmarriage.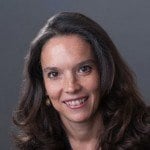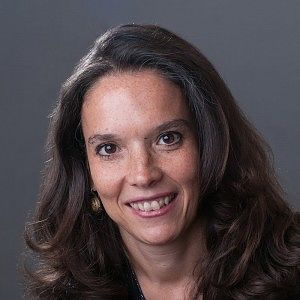 Shari Turitz is the Vice President for Programs at AJWS, leading the Programs Division and overseeing AJWS's grant making, domestic and international strategy.