Rescue workers were still responding to the catastrophic earthquake of September 7 that struck southern Mexico when, just 12 days later, the country was jolted by another quake—this time in the capital of Mexico City. Together, these two major earthquakes claimed hundreds of lives, injured many more and toppled tens of thousands of homes and schools.
People rushed to the aid of their neighbors—using their bare hands to help dig free those trapped under rubble, and distributing food, water and blankets to survivors.
Although the quake in Mexico City caused widespread damage and made some headlines, the earlier and more powerful 8.1-magnitude earthquake in Oaxaca and Chiapas—the most powerful to hit the country in over a century—drew little attention despite the harsh blow it dealt to communities.
Sadly, Oaxaca and Chiapas—two of Mexico's most impoverished states—are also home to many of the country's indigenous people, who have long been sidelined by society. Many of them have experienced mistreatment and abuse at the hands of government and criminal non-state actors, exploitation by mining companies, and sharp poverty.
Although Mexico has been heralded as one of the most powerful economies in the world, this wealth has not trickled down to its poorest, especially those living in the southern states. The most impoverished families here make as little as 37 pesos (U.S. $2) per day—less than half the daily Mexican minimum wage. And estimates show that three in four people here were already struggling to meet their basic needs before the earthquake. Their recovery in the weeks, months and years ahead may prove to be the most daunting.
But AJWS, which has been working in Mexico since 1989, remains committed to ensuring the country's rural poor and indigenous groups are not overlooked in their hour of need. We are working with grassroots partners to provide immediate relief and long-term support. Here is a glimpse into some of the efforts:
Servicios del Pueblo Mixe, A.C. (SER Mixe) is rebuilding the homes of indigenous families in Oaxaca who have been left without a roof over their heads.
Union de Comunidades Indigenas de la Zona Norte del Istmo (UCIZONI) is distributing meal packets to families grappling with hunger and providing building materials for reconstruction of damaged homes.
Centro para los Derechos de la Mujer, Naaxwiin (Naaxwiin) is assessing the widespread damage and providing roofing materials to families. Naaxwiin is also providing counseling support to survivors experiencing trauma.
Centro de Derechos Humanos Fray Bartolomé de Las Casas, A. C. (Frayba) is distributing food, clothing, shoes and cleaning supplies to indigenous families who lost their homes and belongings.
To contribute to these efforts, please visit:
Mexico Earthquake Fund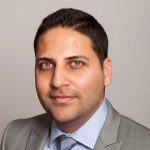 Sumit Galhotra is the Communications Officer for Human Rights and Story Development at AJWS.