Today marks International Day for the Elimination of Violence against Women, and the start of 16 Days of Activism against Gender-Based Violence. We're participating because we believe that all people—including women and girls—have the right to live free from violence, and to make their own decisions about their bodies, health, and futures.
Tragically, 1 in 3 women worldwide will experience assault, rape, or other abuse in her lifetime. Ending gender-based violence will require changes in policies and challenging deep-seated assumptions about what women can and cannot do. That's why AJWS supports organizations and movements in developing countries working to stop violence and discrimination against women and girls.
Each day for the next 16 days leading up to World Human Rights Day, we will highlight inspiring women and women-led organizations working to end violence and create opportunities for girls. Follow along on Facebook and Instagram, and use #16Days to join the conversation!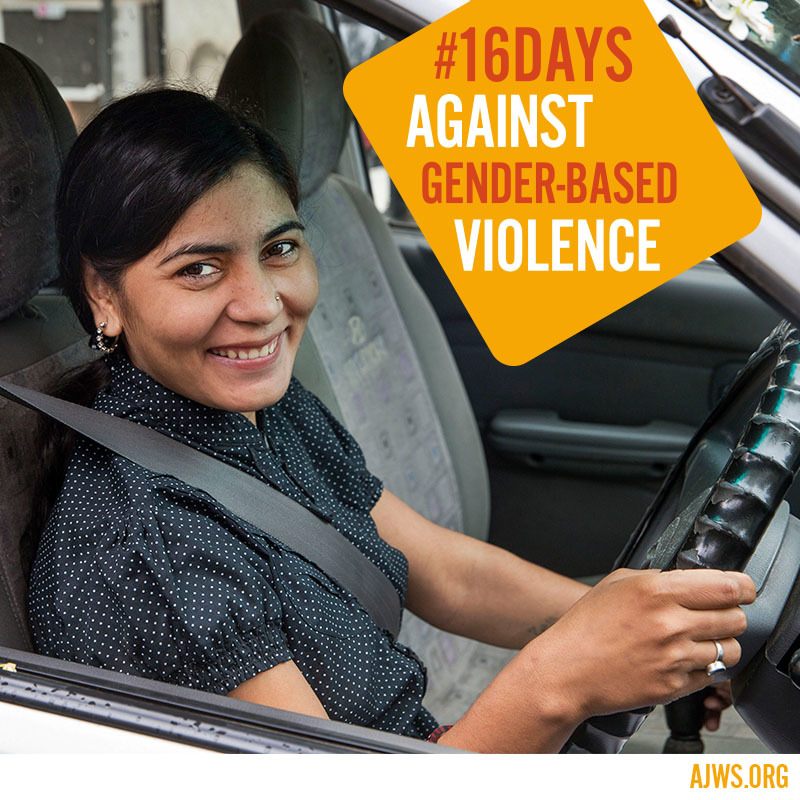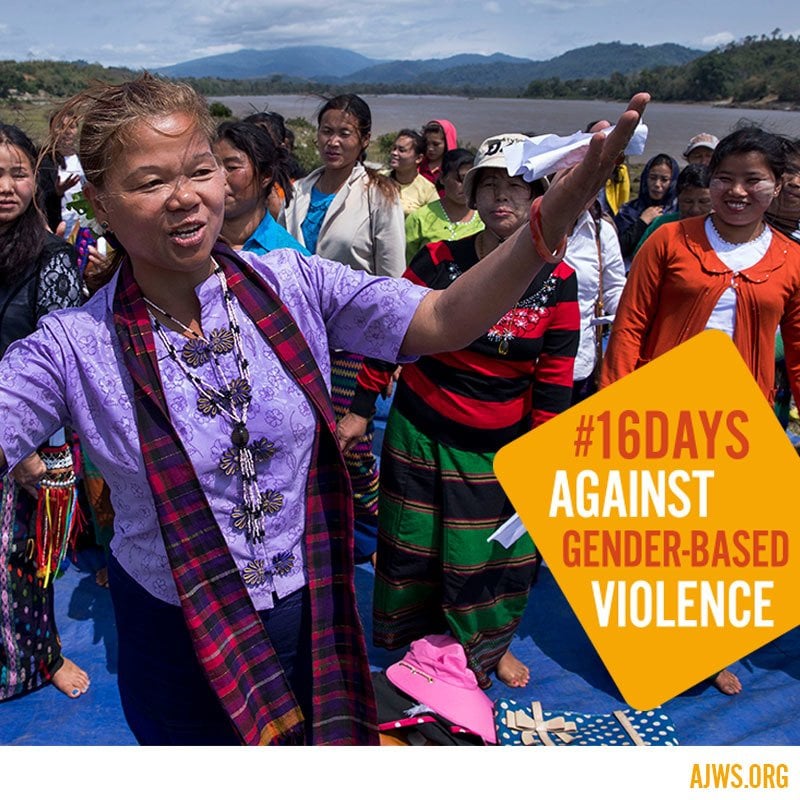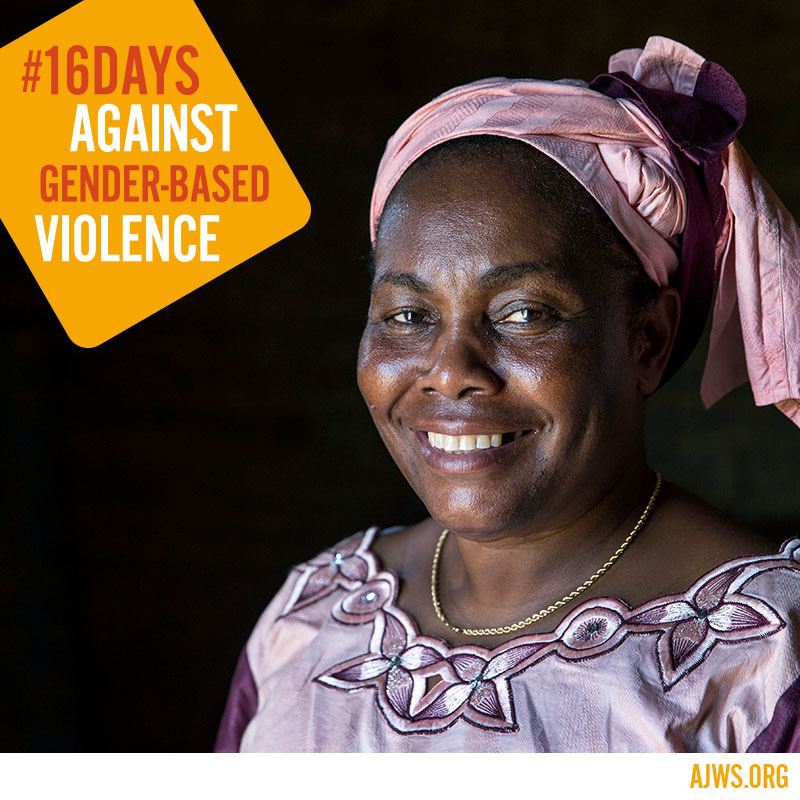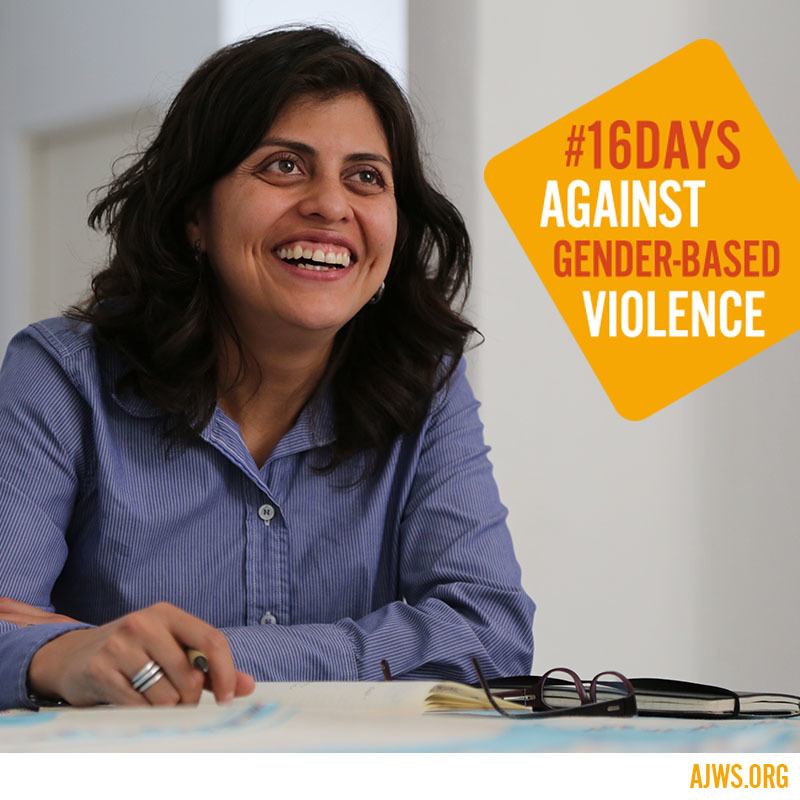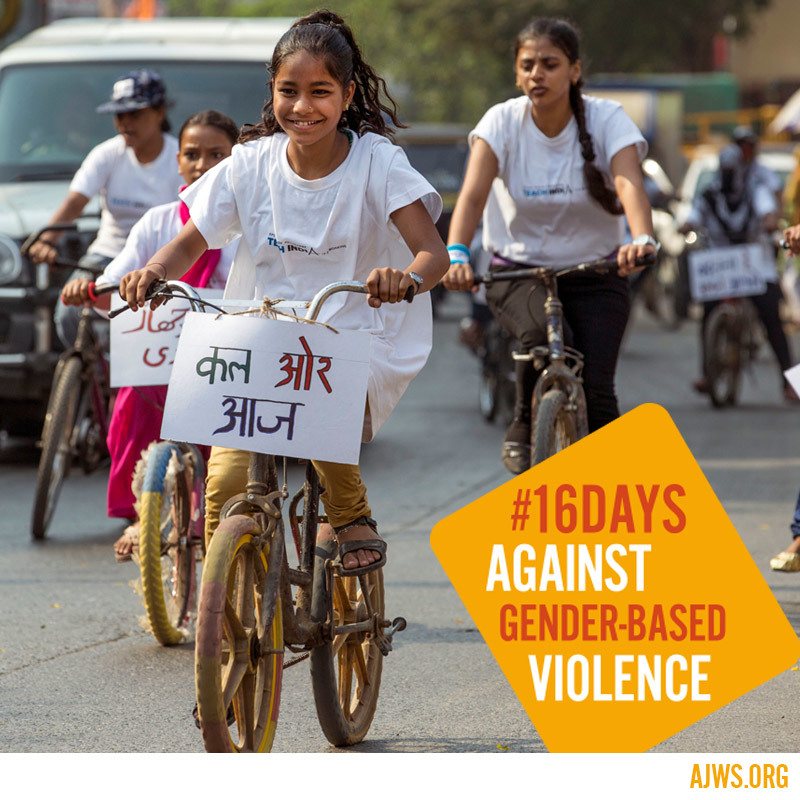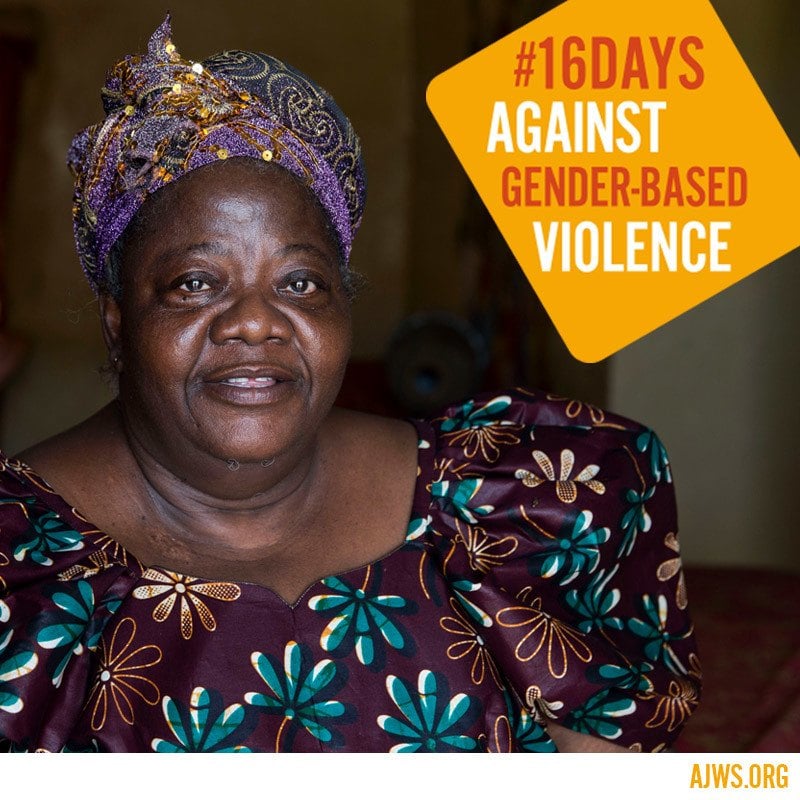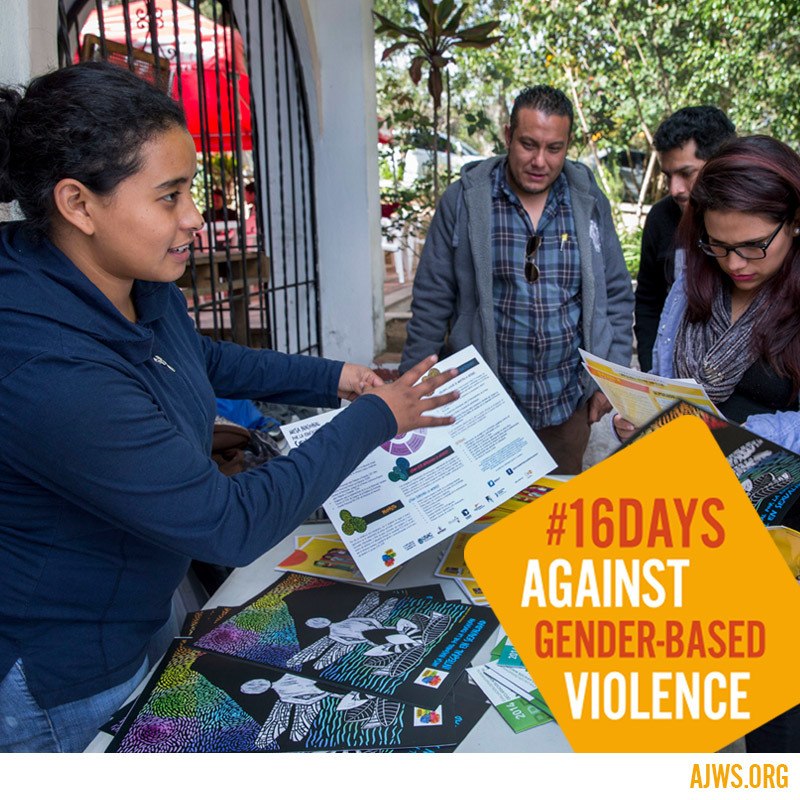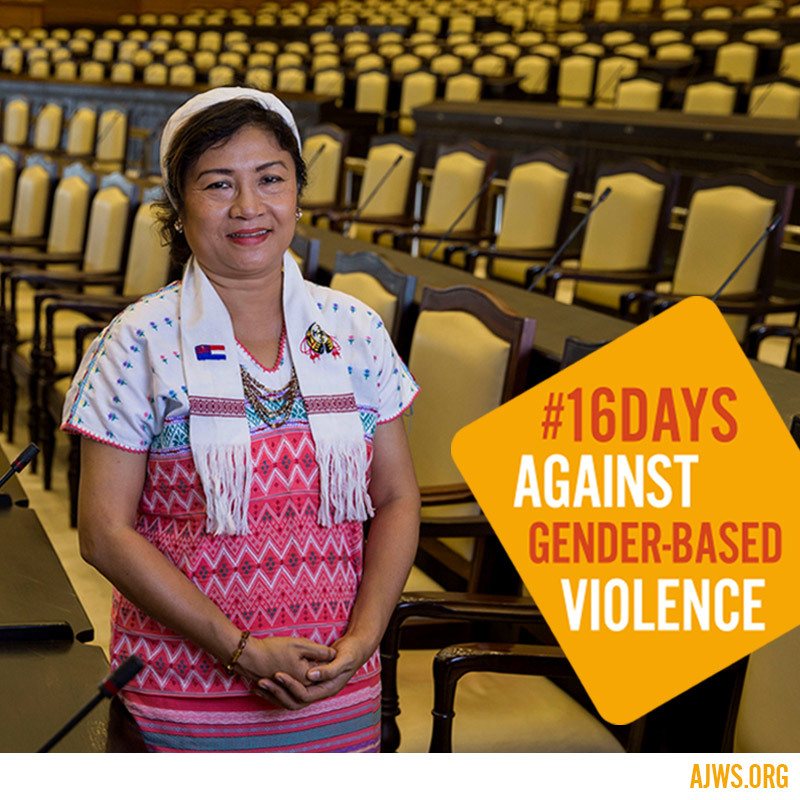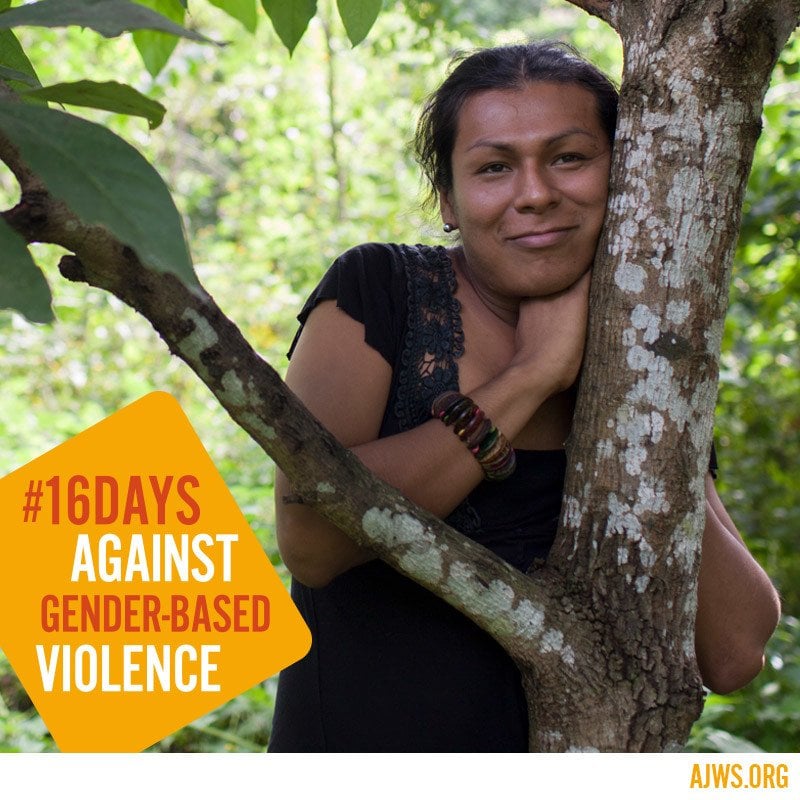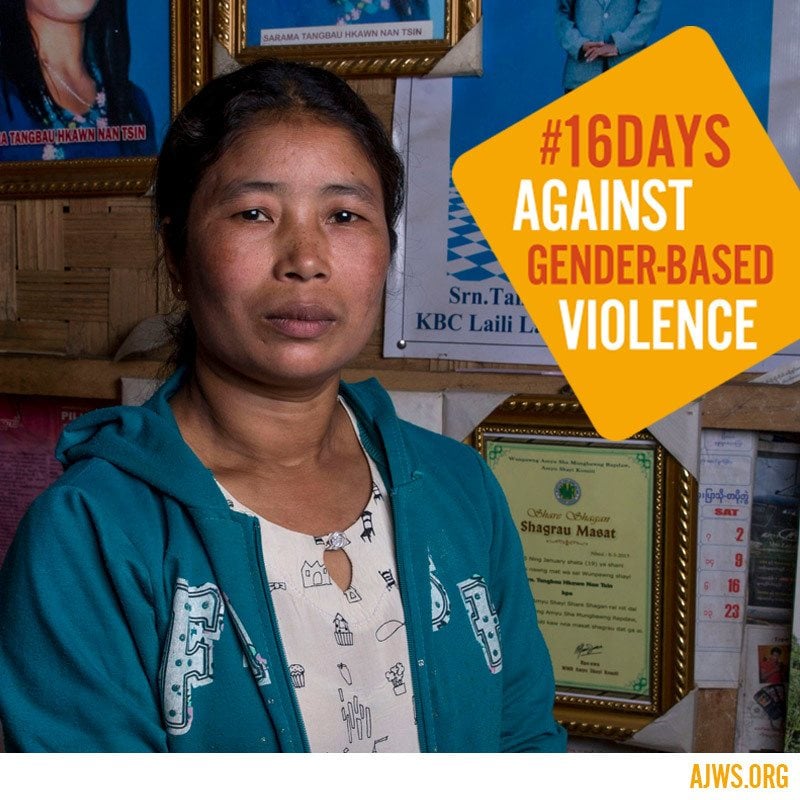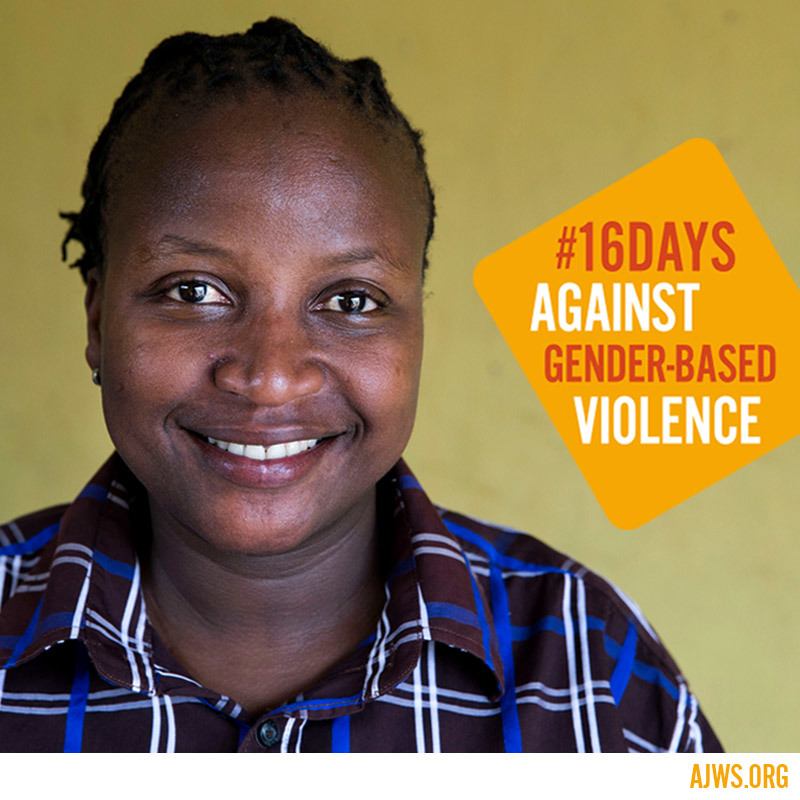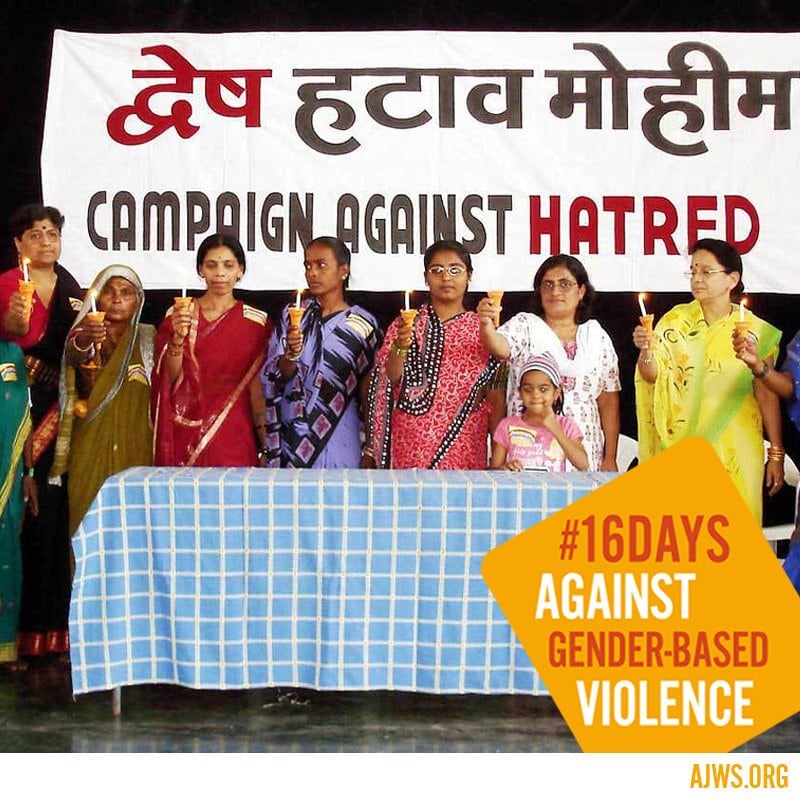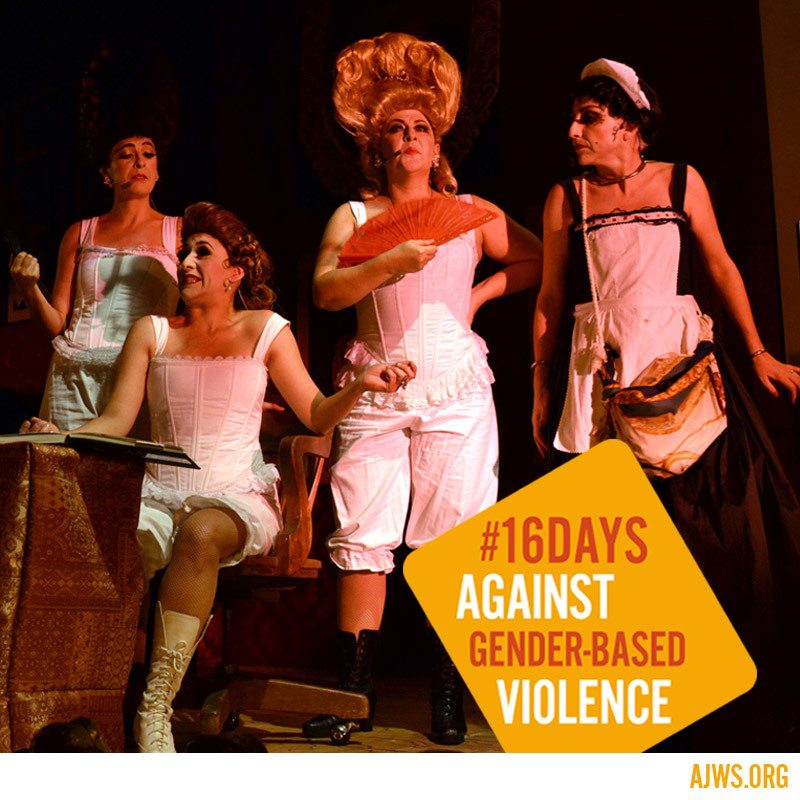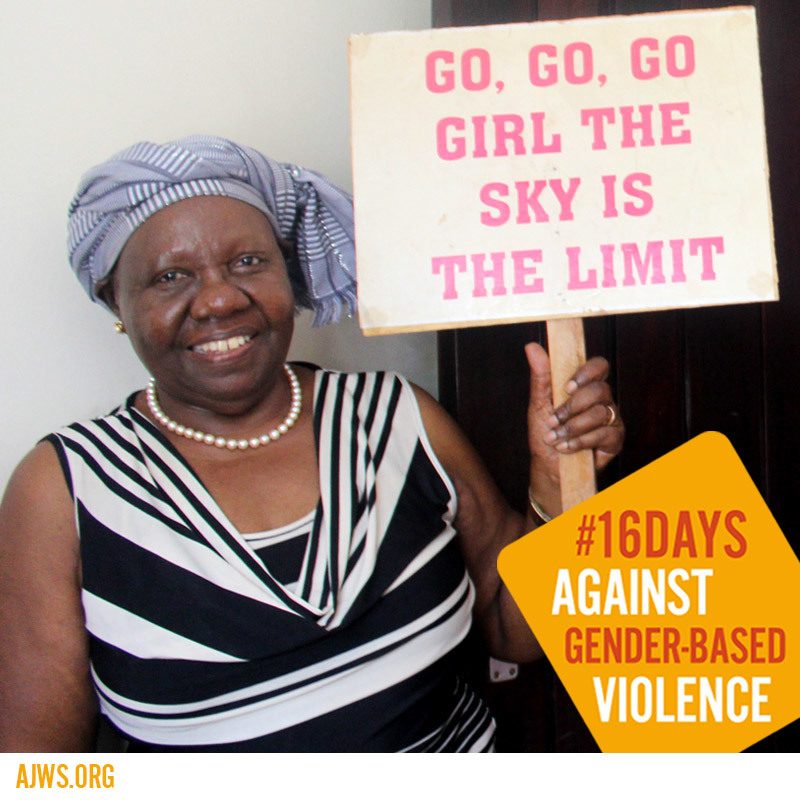 Previous
Next
"Growing up in Cambodia, I was instructed as a girl to be meek, to speak softly, to walk softly, to listen. Then I found my voice." – Channsitha (Sitha) Mark, coordinator with Workers Information Center in Cambodia. WIC empowers women garment workers by training them to be involved in worker-led efforts to increase social services and protection for women in the garment industry and society at large. Watch this video of Sitha in action to improve the lives of women garment workers!
In Thailand, women and LGBT people have had few effective legal avenues to protect themselves against violence and discrimination. Last year, the Thai Transgender Alliance—an AJWS grantee—successfully advocated to pass the Gender Equality Act and is continuing to support transgender people throughout Thailand.