A year ago, I started the job of a lifetime when I became President and CEO of American Jewish World Service (AJWS). AJWS is an American Jewish organization that fights poverty and advances human rights in some of the poorest countries in Africa, Asia, Latin America and the Caribbean. Over the past year or so, my travels have taken me to India, Guatemala, Uganda and Haiti to see our work in action and get to know the amazing local activists we support who work tirelessly to achieve justice in their communities. I have also traveled around the United States to meet with our supporters whose generosity fuels social change. All the while, I have been leading a global team of 130 people working in five U.S. cities and 19 countries around the world.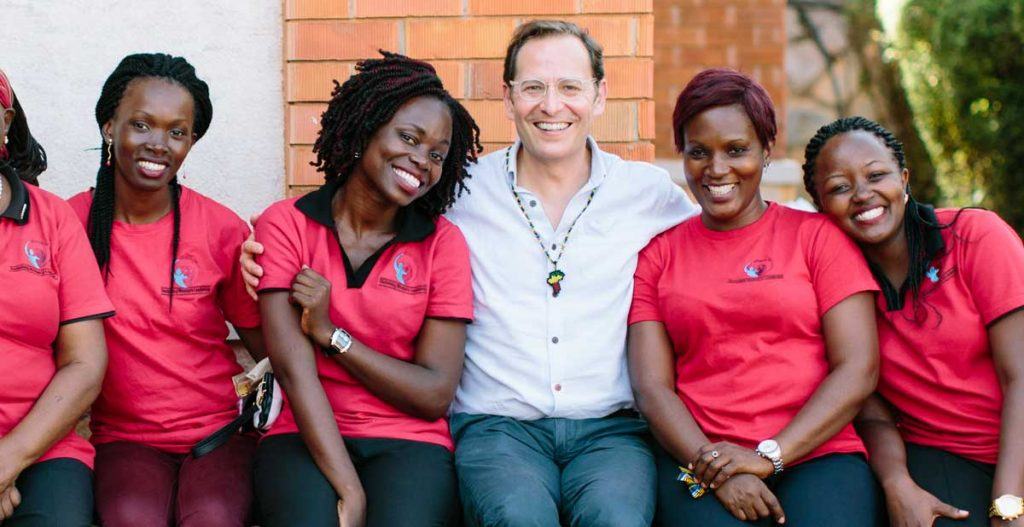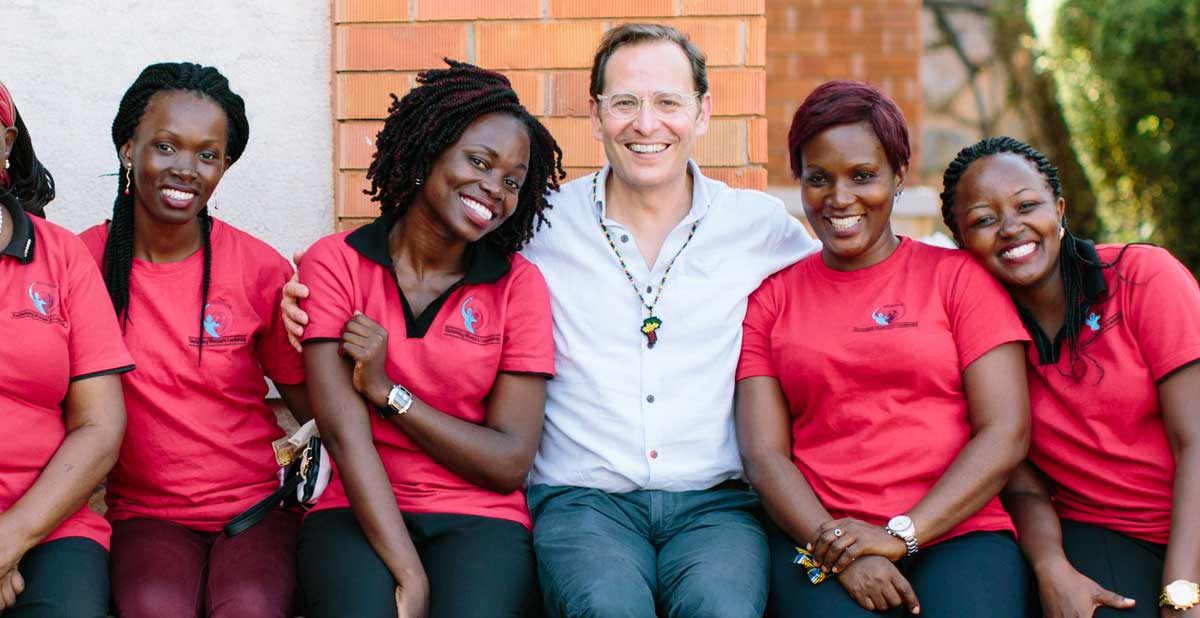 Leading this enterprise has required intense focus, and I have had to learn to be clear, present and persistent while in perpetual motion. Here are some key insights that I have gained over my first year:
1) Gather strength from the good in others. The single greatest source of satisfaction in my job is the magnificent courage and goodness that I witness every single day. When I visit the advocates who we support in the developing world, I am moved by their courage in the face of threats to their very lives. In my work with our donors — whom I prefer to call 'investors for social change' — I have encountered extraordinary compassion, solidarity and generosity. And I am deeply gratified to lead a team of professionals who have dedicated their careers toward building a more just and equitable world. All this good is my greatest inspiration.
2) Lead with the board. AJWS's board of trustees is composed of deeply committed supporters who keep working to achieve their next stage of leadership excellence. Their willingness to give so much of their time has meant that I have 30 wise people all over the country to partner and travel with and to learn from. Our energized board has strengthened the organization — generating smart ideas and expanding our national circle of supporters — and fortified my own leadership.
3) Develop the team. I have had the good fortune to find and hire experts to run the different pillars of our organization. But developing this expertise into a cohesive and aligned team takes a lot of hard work. AJWS's executive staff spends serious and ongoing time honing how we do our work, and not only what we achieve. This investment has been worth it for all of us.
4) Make your mantra their mantra. In the months leading up to becoming President and CEO of AJWS — and ever since — I have voiced three clear goals: (1) demonstrate increased impact and field leadership, (2) grow our reputation and fundraising, and (3) achieve a high-performing, sustainable organization. I have repeated these three things at every key organizational occasion, using them to frame every report and board meeting. The result is that my mantra has become our mantra, leading to greater alignment and yielding results.
5) Trust there's enough generosity to go around. I came into my position at a tumultuous time in our country's political history. Some at AJWS worried that the progressive community would shift its giving and attention solely to domestic issues — leaving a dearth of funding for global causes. But American Jews and other supporters of AJWS have shown their capacity to care about both. They understand that Jewish values and the lessons of history demand that we can and should continue to support the most vulnerable people outside of America, even when we have so much to fight for here at home.
6) Bring great people together. Philanthropists who invest in AJWS's approach to global social change are innovative people with an expansive world view. They have become a movement for change who can exert influence and support effective solutions to some of the world's most challenging problems. Over the past year, I have brought our top donors together on several occasions, and they have stepped up to represent us at conferences and meetings, bolstering our search for new supporters like them.
7) Build relationships across oceans and cultures. A perennial challenge of doing global work is making meaningful connections among our supporters and the people their donations help — especially when they are separated by distance, language and culture. When we bring supporters to meet our grantees on "Study Tours" abroad, we make sure to provide the right framing and time to overcome the divides of geography and privilege and create meaningful exchanges. These interactions this past year have been some of the most beautiful explorations of our shared humanity that I have ever experienced.
8) Keep connected while on the go. I try to lead from my heart, even when I'm thousands of miles away. I send updates and travel stories that attempt to bridge the distance between those that I meet in the developing world and those in the United States. I also take time to recognize achievements, milestones and birthdays of others while I'm on the go. Through the power of digital communication, I stay close to my team and to our supporters, wherever they or I happen to be.
9) Get advice from the best. From day one, I knew that I needed outside advice and perspectives from other CEOs. But would it be forthcoming? I found that CEOs from the corporate, venture capital and social sectors were not only willing to meet, but were truly open to sharing practical tips — all of which I have used. These meetings complemented the insights I have gained by participating in Leading Edge's year-long national CEO Onboarding Program, designed for organizational leaders in the American Jewish community.
10) Find balance. I believe that I can only be at my best for everyone on the AJWS staff and for the thousands of communities worldwide that depend on our support, if I take care of myself. I spend time with my partner, family and other loved ones. I read. I cycle and work with kettlebells at home and do other exercise when I am on the road. In New York, I go to the theater, play the piano and enjoy Shabbat dinners and Sunday brunches. And I am always open to recommendations for a new TV series to stream. Leading a balanced life makes it possible for me to lead with passion and intention.
To be sure, this has been a year of learning for me, as every year must be. In addition to the 10 things I've shared above, here are some other lessons I have learned and shared over the course of the year from activists around the worldabout courage, grit and integrity; inspiration from remarkable women leadersand activists working to protect our planet; and wisdom from Jewish leaders and sages about standing up for the world's most vulnerable people.
And now onward to year two and beyond!