February 2016
As I write this, we are only six weeks away from AJWS's 30th Anniversary Gala celebration here in the Bay Area. Our San Francisco gala will celebrate AJWS's leadership in the world as a Jewish voice for ending poverty and promoting human rights. Over three decades, we have faced some of the greatest challenges of our age: genocide, AIDS, violence against women and girls, hatred of LGBTI people and other minorities, and the horrific consequences of natural and human-made disasters.
AJWS has been at the forefront of global and grassroots efforts to confront these social ills, investing more than $270 million since 1985 (with more than $40 million donated just this year). We have worked effectively to empower tens of thousands of local leaders to make transformational change in their societies.
What I am most proud of is our unique methodology. I am so impressed by the ability of AJWS's International Operations staff to help our grantees create their unique vision and process while building a societies in sustainable ways that reflect their values and needs. Coming from the land where "the sun never set on the British empire," it is refreshing that we approach our work with humility, respect and belief that it is our grantees who possess the solutions to the huge challenges they face.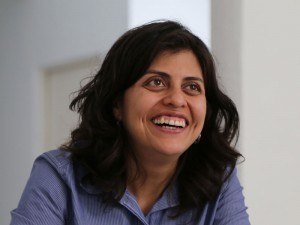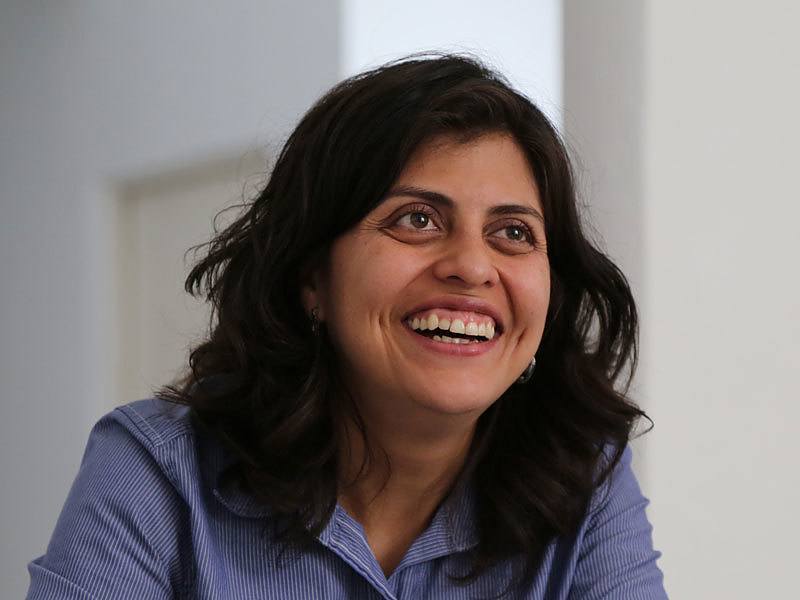 No one exemplifies this more than Alejandra Ancheita, founder and executive director of ProDESC, a Mexican organization that helps rural communities understand their rights, exert political influence and negotiate with corporations and the government to protect their families and their land. Alejandra has endured personal threats and is a beacon of bravery and leadership. We will honor her work and vision at the gala in March.
This 30th anniversary gala will take on a special significance, as our indefatigable leader, Ruth Messinger, will step down from 18 years of exemplary leadership in the summer. Ruth has transformed AJWS and will leave the organization on a strong and optimistic trajectory.
Finally, AJWS is proud to honor Sir Michael Moritz, chairperson of Sequoia Capital. Sir Michael has invested in Yahoo, Google, LinkedIn, PayPal, YouTube and Plaxo, among many other companies. Sir Michael and his wife, Harriet Heyman, have been generous donors to AJWS and have signed the Giving Pledge, a commitment to invest more that 50 percent of their wealth to charitable causes.
All this is to say: I hope you will join me for a unique and memorable experience at the gala on March 15th. Please also seize the opportunity to invite your friends and share your passion for global justice and human rights. It will undoubtedly be a powerful event.
We can all—grantees, donors and the entire AJWS family—be proud of what we have accomplished. But perhaps more importantly, this is the launch of the next 30 years as we join together to leave this world a better place than how we found it.
Thank you for being part of the AJWS family,
Warmly,
Alon Shalev
Executive Director, San Francisco and Western Region
ashalev@ajws.org
AJWS Bay Area Upcoming Events
AJWS at 30: Celebrating our Global Leaders (A San Francisco Gala)
Tuesday, March 15th at 6:30 p.m.
Terra Gallery
511 Harrison Street, San Francisco
This event will honor Sir Michael Moritz with the Global Citizen Award and Alejandra Ancheita with the Global Leader Award; and celebrate the remarkable 18-year leadership of Ruth W. Messinger, AJWS President and first Global Ambassador. For more information, contact STAMP at ajws@stampeventco.com or 212.219.0111 ext. 7005, or visit ajws.org/sfgala.
Books Beyond Borders February 2016 (The Farming of Bones by Edwidge Danticat)
Tuesday, February 23rd at 7:00 p.m.
The home of Shirley Feldman in Stanford
Address provided upon RSVP
The Farming of Bones is a powerful story of love and survival that follows Amabelle, a young Haitian woman living in the Dominican Republic in 1937. Her harrowing experience fleeing the wave of genocidal violence targeting Haitian workers provides historical context for the crisis of forced deportation and violence experienced by Dominicans of Haitian descent today.
Please RSVP online. For more information, contact Nina Gerber at ngerber@ajws.org.
Jewish Justice Roundtable: Become a Voice for Global Change
Thursday, February 25th from 6:00 to 8:00 p.m.
AJWS San Francisco office
131 Steuart St., 2nd Floor
Downtown San Francisco
Do you love AJWS? Are you a Jewish young professional living in the Bay Area? If so, this roundtable is for you! We'll provide dinner, drinks and a lively discussion as we learn together how to:
Understand AJWS's mission, goals and theory of change
Create a compelling elevator pitch
Answer questions about human rights issues
Engage our networks to help build a community of young professional supporters
Cost is $5. Space is limited, so please RSVP by February 15th. For more information, contact Marina Javor, Development Officer, at mjavor@ajws.org, or call 415-593-3286.