A film screening is a great way to engage your community in the work of AJWS and educate them on the issues that matter to you. This guide aims to make organizing a film screening fun and easy! Helpful tools for a successful film screening include a film screening checklist, a list of recommended films and a facilitator's guide. The recommended films relate to AJWS's mission to promote human rights and end poverty in the developing world. We hope these films and discussions will challenge participants to develop a greater understanding of AJWS's work.
Film Screening Checklist
Pre-Event
Choose a film: Review our list of recommended films and explore other options, as well. Choose a film that will generate dialogue about your intended issue and resonate with your audience. Preview the film to be sure that it meets your goals.
Spread the word: Alert friends, family and coworkers that you are hosting a film screening; be sure to mention your expectations. You can also post a flier on the community board at your local theater and an e-flier on social media. Start collecting e-mail addresses to make continued communication easier. Download a sample invitation and tip guide.
Figure out the best time for everyone to meet: A good time slot will boost attendance.
Pick a convenient location: Be mindful of your needs. Would it work to host this event in your home? How big a screen do you need? How many seats? What do you need out of a venue aside from the screen and seats?
Food: Popcorn and candy? Hors d'oeuvres style?
Consider the technical logistics: Develop a plan for showing the film well in advance. Check if the film is available for streaming online or if you'll need a physical copy. Be sure the space has a compatible DVD player or can accommodate projecting the film from an internet source. If possible, do a trial run.
Learn about the issue and prepare a discussion: Learn about the issues your film explores by visiting the event resources page. Start building a list of questions you have about the subject matter that you would like to discuss at the screening.
Event
Have a sign-in sheet: It's a great way to ensure that you and your guests stay in touch!
Bring AJWS materials: Print and display any AJWS handouts, one-pagers and AJWS brochures. It's important to provide these materials at the beginning of the event so participants who leave early do not miss out.
Introduce the film: Before the screening, introduce the film and any key points you want people to think about while watching. Also, for films with difficult or graphic content, advise participants that what they are about to see will be challenging. Create a safe space for an array of possible reactions.
Moderate a discussion: When the film ends, moderate a conversation about the material that guides participants to get involved. Feel free to use AJWS's guide to moderating a film discussion for a sample structure for your program.
Display pledge cards: It's a subtle way to allow interested individuals to donate. (Request pledge cards by email.)
Take photos and video: Document your great work in action and share the experience on social media. And tag AJWS!
Be an active participant!
Post-Event
Follow up: Send out thank-you letters or emails to those who helped make the event a success, including all who attended!
Keep it going: Send the attendance list to AJWS—we can add your network to our email list and keep them updated on future events and opportunities to learn more about AJWS!
Let us know you did it! Get in touch with AJWS to celebrate your success and share your lessons learned.
Recommended Films
AJWS recommends the following films as educational resources related to some of our work. These thought-provoking films offer powerful opportunities for engaging the emotions and intellect of your community and for fostering an understanding about the human rights of some of the world's most oppressed peoples.
Please note that though each of these films touches on one or more of the issues AJWS engages with, to understand the nuance of AJWS's approach to these issues, we urge you to visit our What We Do page.
*Some of these films contain images and information that are challenging and at times difficult to watch. We recommend pre-screening the film you choose before showing it to a group to ensure that it will be appropriate for your audience.
Films discussing LGBTQI+ issues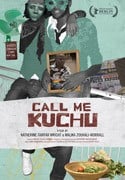 Call me Kuchu
In Uganda, a new bill threatens to make homosexuality punishable by death. David Kato, Uganda's first openly gay man, and retired Anglican Bishop Christopher Senyonjo work against the clock to defeat state-sanctioned homophobia while combatting vicious persecution in their daily lives. But no one is prepared for the brutal murder that shakes their movement to its core and sends shock waves around the world.
→ Watch the trailer and learn how to access the film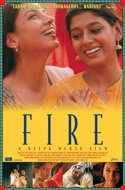 Fire
Sita and Radha are young Indian women whose husbands choose celibacy or mistresses over their wives. The two women become friends and grow closer together, forming a forbidden but liberating intimate relationship. This is a lush, passionate story of emancipation and love in a closed society. Major controversy led this movie to be widely attacked and banned in India.
→ Watch the trailer
→ Available on Amazon and Netflix
Films discussing child marriage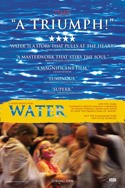 Water
This film examines the plight of a group of young widows (formerly child brides) forced into poverty at a temple in the holy city of Varanasi in India. It focuses on a relationship between one of the women (who wants to escape the social restrictions imposed on widows) and a man who is from the highest caste and a follower of Mahatma Gandhi.
→ Watch the trailer
→ Available on Amazon and Netflix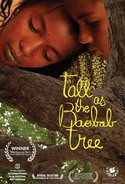 Tall as the Baobab Tree
Tall as the Baobab Tree poignantly depicts a family struggling to find its footing at the outer edge of the modern world, where questions of right and wrong are not always black and white. Coumba and her little sister, Debo, are the first to leave their family's remote African village, where meals are prepared over open fires and water is drawn from wells, to attend school in the bustling city. But when an accident suddenly threatens their family's survival, their father decides to sell 11-year-old Debo into an arranged marriage. Torn between loyalty to her elders and her dreams for the future, Coumba hatches a secret plan to rescue her young sister from a fate she did not choose.
→ Watch the trailer
→ Available on Amazon and Google Play
Films discussing civil and political rights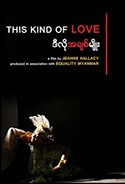 This Kind of Love
This is a documentary film that follows Burmese human rights educator, activist and former AJWS grantee Aung Myo Min as he returns home after 24 years in exile. The film embraces the idea that community and inclusion are fundamental to creating meaningful political and social change in Burma.
*Have another film in mind? Please bring it to our attention and we will consider adding it to our list!
How to Host A Film Screening: A Facilitator's Guide
Moderating a Discussion for a Human Rights Film
Total program time (not including film): 30–40 minutes
This facilitator's guide offers suggestions for building a program around a film screening. It includes questions to pose before watching the film and three options for debriefing the film.
Before the Film
5 minutes
Introduce AJWS and the film. Explain how the film connects to the work of AJWS.
Invite participants to consider the following questions as they watch the film. Write these questions on chart paper to display in advance of the program.

What personal values or experiences in your own life motivate you to care about this issue?
What new considerations of this issue did the film inspire? What questions did it raise?
After watching the film, do you feel compelled to take action to address this issue? In what ways could you get involved or speak out?
De-briefing the Film
25-30 minutes
The following are three different options for structuring your de-brief:
Option 1: Conversation Prompts
Discuss the questions posed to the group at the beginning of the screening. In all likelihood, participants will be looking for an outlet to discuss how they related to the film in light of these questions.
Option 2: Participant-Generated Questions
Ask participants to write down their questions about the film, each on a separate piece of scrap paper. Put all questions into a basket and then pick out questions to discuss as a group.
Option 3: Triangle, square, circle, [star]
Ask participants to draw a triangle, a square, a circle and a Jewish star [optional] on a piece of paper, leaving room next to each shape to write. Share with participants the following prompts and ask them to write down their responses next to each shape. Give participants 5 to 10 minutes for this personal reflection. [The facilitator notes can help you clarify the prompts for participants if they are unclear.]
Three POINTS I want to remember… [Facilitator note: three key takeaways]
Something that SQUARES with my beliefs… [Facilitator note: something I agree with]
Something still CIRCLING around my head… [Facilitator note: something that confuses me, intrigues me, something I am still pondering]
A JEWISH value or connection to the film…(optional)
Depending on timing and size of the group, open up conversation using one of the following options:
Invite participants to share their reflections with a partner or in a small group.
Invite each person to turn to the person next to him or her to share their reflections for square, triangle and star. Then, bring the group together and invite participants to share questions that are still circling in their heads. Note these questions and discuss them as a full group.
Keep us in the loop! Email events@ajws.org with event-related questions, comments and ideas. And if you'd like to use your event to fundraise for AJWS, visit our fundraising page.