This story was written by Julius Kagawa, Executive Director of AJWS grantee partner Support Initiative for People with Congenital Disorders (SIPD) in Uganda. SIPD creates awareness on intersex issues and advocate for a more open, tolerant, and supportive society towards children and people with intersex conditions.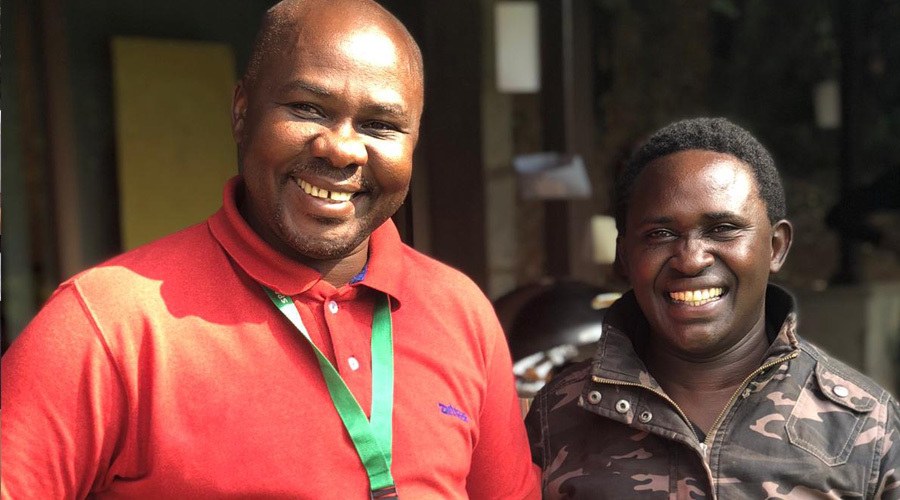 For so many years, I existed under a cloud of shame. Ashamed because of the ridicule I received from peers and society at large, mostly from the church and school communities I was a part of. This ridicule was horrific and it forced me into silence and subjugation. I was and felt invisible. So, I hid – not only my talents and skills, but also my story and physical self – because it felt a little bit safer to do so. This sense of shame and invisibility did not go away even when I started actively speaking out about my lived reality and how my journey represented so many others in my country.
But in 2013, I got invited to march with the AJWS team in a Pride parade in Los Angeles. This would be about the fourth or fifth time I would be visiting the United States to participate in human rights advocacy meetings but it would be the very first time I'd openly be out marching in such a way, and saying "I am here and proud to be!"
We set out with the AJWS team after breakfast to take our spot in the line. The sun was up and people clad in all sorts of bold, colorful costumes decorated the streets. We had t-shirts, banners and flyers to wave and stick to the sides of the car we would be using. I remember so much music and excitement that day!
I had been afraid to be seen and identified on the street, let alone in a Pride parade of this magnitude, but this would be the day I would stare that fear in the face. I sat on the back of the white convertible, with the AJWS team marching alongside me, and I never knew my life was changing right there and then.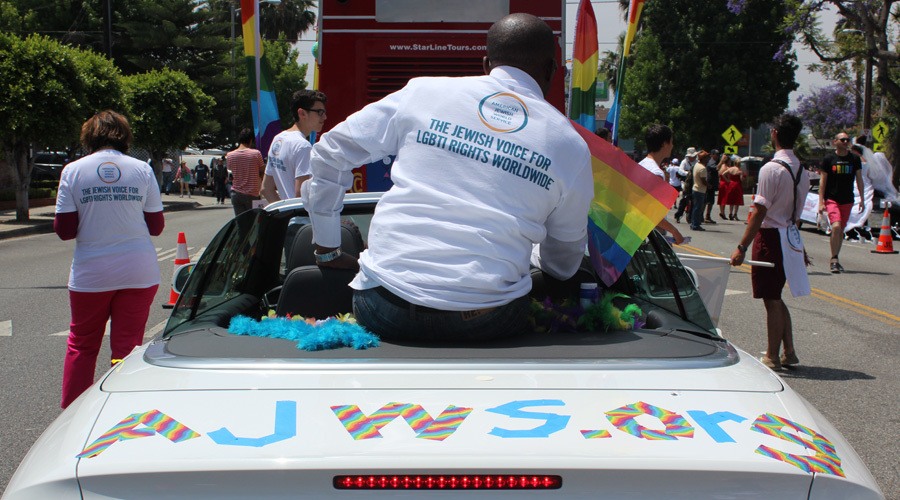 The cheers from the crowds on the streets that day, as our car passed by with my arms raised in absolute abandon, made me feel a sense of support I hadn't known before — and suddenly I didn't feel hidden anymore. Even better, I no longer felt the need to hide! It was a transformation — from shame to pride! There were so many people by the side of road, clapping, cheering, and waving hands and rainbow flags.
The experience was pure magic; this was a place filled with people who saw me and got me. In this space, I didn't feel the need to hide. In that moment, I realized that this was not just a work trip, this was my truth. I had a reason to be and feel proud. By the time the march concluded, the shame and sense of reticence I'd experienced for so much of my life was all but gone.
I didn't feel the need to hide. In that moment, I realized that this was not just a work trip, this was my truth. I had a reason to be and feel proud.
Following the march, I began to see myself as valid and powerful with so much to give — and this changed the way I do my work and the way I impact those I interact with. I was determined to take that pride back into my daily life, my work, and my community — which remains today in a deeply oppressed in Uganda. I wanted every other intersex person in Africa to experience this transformative feeling of pride.
And while our struggle continues, that Pride parade in L.A. made me commit more to ensuring that SIPD has a program where I can share this same sense of belonging with young intersex activists.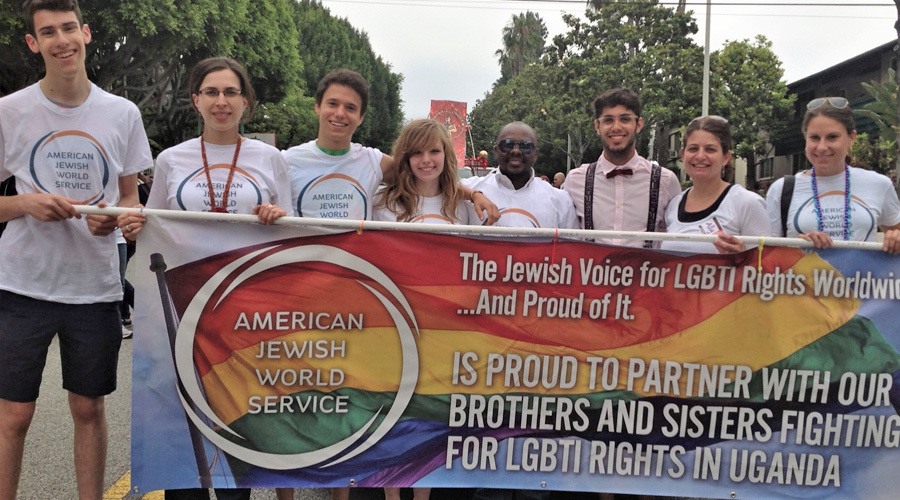 In 2019, outside Nairobi, Kenya and alongside a group of intersex activists hailing from seven African countries, we gathered to establish the Africa Intersex Movement, a brand new network to share information and resources, and learn how to advocate for our rights. I felt the pride that grew in me in 2013 expand exponentially as a group of vibrant, young activists that SIPD had mentored proudly stand and announce the formation of our movement. I was passing on pride to a new generation — a generation that will carry our journey forward.
And that, my friends, is my story of Pride!