The atmosphere was electric as I sat down to meet with leaders from the social movement group, Y'en a Marre, last month in Dakar, Senegal. It was my first visit in three years due to the pandemic and I was excited to hear about the impact of our grantee's work.
Founded by young Senegalese journalists, rappers and artists in response to worsening economic hardship and ineffectual government leadership, Y'en a Marre helped mobilize 300,000 young people to vote in 2012 to successfully oust President Abdoulaye Wade when he sought an unconstitutional third term. Thanks in part to such activist movements, after years of conflict and violence, Senegal is now known as one of Africa's most stable electoral democracies.
Democracy, however, requires constant and vigilant activism, and over the last decade, Y'en a Marre has cultivated a pro-democracy movement, one that has now taken root in roughly two dozen African countries. During my trip to Senegal three years ago, the political atmosphere was too fraught for a meeting, so this time, it was especially inspiring to visit with these activists whom we have been supporting since their inception 12 years ago.
That afternoon, as their words washed over me, I was filled with renewed energy and hope. Y'en a Marre remains deeply committed to nonviolent collective action; to building a corruption-free government; to being the voice of truth; and to using the ballot box to transform Senegal's political landscape. At one point, a member of our delegation asked how many people are involved in their ever-growing pan-African movement. I will never forget the response of the group's co-founder Aliou Sané. "We are not about numbers, we are about strength," he said. "You don't need a membership card for Y'en a Marre. It's not a subscription, it is a mindset. Anyone who shares our mindset is part of us."
For me, these words epitomize the work that we — the AJWS community — do together. We are part of a global movement, one animated by a mindset rooted in Jewish values and a universal belief in human rights. And it is this mindset that guides us as we fight for justice and seek a more equitable tomorrow.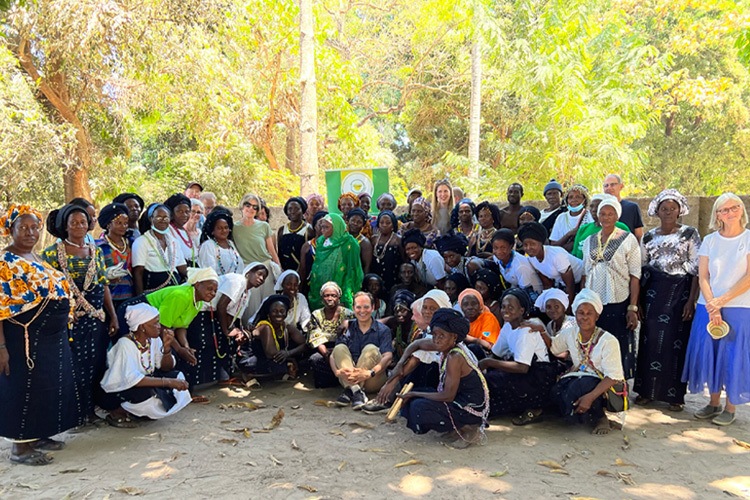 As I continue to reflect on this visit, I am reminded that this year, the world will mark the 75th anniversary of the Universal Declaration of Human Rights. Created in response to the atrocities committed during World War II and the Holocaust, the declaration enumerates the inalienable rights and freedoms that belong to all people — regardless of race, religion, nationality, age, ability, gender, sexual orientation or identity. And each year, we commemorate the day the UN adopted the declaration — December 10 — as World Human Rights Day.
Decades later, the fight continues. At times, the vision set forth in the declaration seems hopelessly out of reach. History is filled with setbacks and challenges, but it also offers us victories that flow from sheer grit and perseverance. We certainly see it in the work of our partners. Some of these, to name just a few, include the coalition of grassroots activists in El Salvador who organized massive rallies and pressured their government, leading to El Salvador becoming the first country in the world to ban metallic mining; the activist group, deCOALonize, who succeeded in stopping the development of a major fire coal plant in Lamu, Kenya, that would have polluted a UNESCO heritage site; and our partner, SAATHI, who led the charge to have the Indian Supreme Court decriminalize same-sex relationships, eliminating punitive threats against one of the largest LGBTQI populations in the world.
In Senegal, Y'en a Marre is continuing the fight for democratic freedoms. Among their latest endeavors is an independent web TV channel for which they train young citizen journalists to report on critical issues in their local communities, including politics. In a disturbing echo of the past, President Macky Sall, an unpopular leader dogged by allegations of corruption and attempts to control the judiciary, is rumored to be maneuvering his way into a third term in 2024. Protests erupted in parts of Dakar last month after police arrested opposition leader, Ousmane Sonko, in a bid to thwart his candidacy. Pro-democracy activists have vowed to keep up the pressure and Y'en a Marre (which means "Enough Is Enough") is at the forefront of that movement. Their resolve was apparent when we met. "This is generational work," Sané told our delegation in Dakar. "We are building a whole new generation who are feeling empowered that they can make a difference."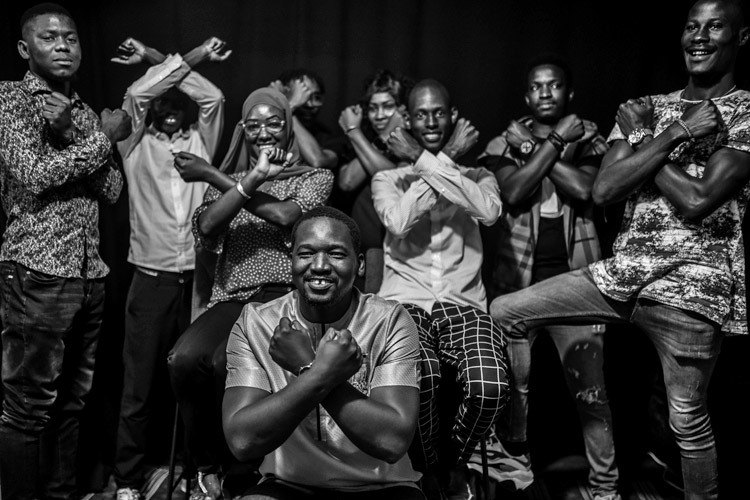 Like Y'en a Marre, we at AJWS are also doing generational work. We are fighting not only to make a difference in our time, but to ensure the next generation of activists has the resources they need to secure a better future. On our trip, when asked by one of our grantee partners why we do the work we do, our Board Chair Brad Abelow offered this moving reflection:
"We are an organization inspired by Jewish tradition," he said. "Jewish tradition embodies both slavery and freedom. As a people, we have experienced both. Our tradition challenges us. We have a choice. We can take care only of ourselves, or we can believe that people can care about all people… Our organization has decided that all people should have the choice to discover how to improve their own lives. We want to support that."
I am convinced, now more than ever, that the work we do together with our partners around the world serves as an antidote to the many injustices that poison our society — from authoritarianism to the climate crisis to bigotry in all its ugly manifestations. The Torah exhorts: Tzedek, tzedek tirdof: Justice, justice you shall pursue. Let us then persist until the vision immortalized in the Universal Declaration of Human Rights 75 years ago becomes a reality. It's time!