We're approaching two full years since the World Health Organization deemed COVID-19 a pandemic — a declaration that has changed so many elements of our lives. Since then, we've watched multiple humanitarian crises explode, including an attempted coup here at home, a steep rise in global authoritarianism, and just last week, Russia's brutal invasion of Ukraine. Our hearts are with the people of Ukraine, and all those suffering from the devastating instability that continues to shape our world. Facing this moment, it is more important than ever that we continue to defend democracy and persevere in our work building a better world for all people.
With all this in mind, the latest edition of Stories of Hope & Resilience couldn't come at a better time.
From Indonesia to Thailand, Mexico and beyond, the stories featured here spotlight activists around the world sparking hope even amid the most difficult challenges — activists like Orijen Louis, of AJWS grantee Tèt Kole. Orijen and his team were on the front lines in Haiti after last summer's earthquake, providing emergency aid to peasant farming communities who lost everything.
As Orijen says, "The support we've brought to these farmers has been crucial. We're bringing hope with us."
We're able to tell each of these stories because of your commitment to taking action with AJWS, allowing us to support inspiring activists in 18 countries. And today, you've got the chance to really make your voice heard. Tell Congress that we must act now to support the people of Burma as they confront and resist the violent military regime that took power one year ago.
As you read through the stories of activists fighting for their communities, know that their work would not be possible without you. Know that by supporting this community, you're bringing hope with you, too.
— From your friends at AJWS
Around the World
Around the globe, rural and Indigenous communities are working to repair the world — with food. Activists that AJWS supports are building their communities' "food sovereignty," the ability to grow diverse and healthy foods to be sold locally, allowing farmers to earn a sustainable living. In this new video filmed by our grantees, activists in Thailand, El Salvador and Mexico welcome you to their communities to see how they're taking back control of their food — and their lives.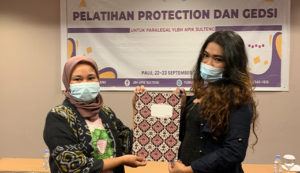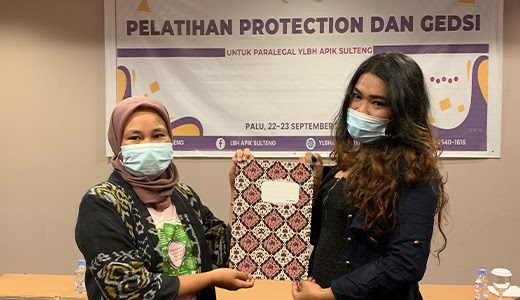 After a tsunami devastated the city of Palu, Indonesia, in 2018, violence against women and LGBTQI+ people skyrocketed. But due to cultural stigmas and a corrupt legal system, many survivors never seek justice. Now, they've got allies ready to fight for them — allies who refuse to let bias and discrimination go unchallenged. AJWS grantee APIK Sulteng trained 35 women and LGBTQI+ volunteers to be legal aids, and accompany these survivors through the daunting — but necessary — legal process to achieve justice.
After a massive earthquake hit Southern Haiti in August of 2021, AJWS partners leapt into action — becoming first responders, distributing emergency aid and saving lives. Meet two of these inspiring activists who put their lives on the line to bring hope to communities who'd lost everything. Their stories illustrate the strength of the human spirit, even during the darkest days imaginable.
Take Action with AJWS
One year ago, the Burmese military junta overthrew the country's democratically elected government in a coup and has been carrying out a brutal campaign to extinguish opposition through thousands of arrests and deadly violence against activists and ethnic minorities ever since. Since the coup, we have had to be discreet about our support of activists leading the nonviolent resistance movement against the junta, because their lives are at grave risk. AJWS has been advocating vigorously behind the scenes for more humanitarian aid and targeted sanctions from the U.S. government — and now we need your help.
Please urge your members of Congress to pass the BURMA Act today, which will hold violent actors accountable for their crimes, disrupt the function of the military junta and send life-saving assistance to the people of Burma. And while we welcome you to share this action with others in your network, for the safety of AJWS partners in Burma, please do not share this on social media or anywhere on the web. Thank you for taking action with AJWS!