Thank you so much for your support of our grantee-partners over this incredibly difficult year, as they have worked with courage and determination in the face of so many challenges — from the global pandemic to rising authoritarianism. We're very pleased to share with you the spring edition of Stories of Hope & Resilience, a special selection of stories from the brave advocates and activists we support, and voices from our own community here at home. You are an integral part of each of the stories you'll read here, from fighting the COVID pandemic around the world to working toward equality in our own country.
The stories in this edition represent the foundation of AJWS's work — perseverance and hope in the face of injustice. Every day, with resilience and resolve, the 519 activist organizations we support in 18 countries around the world continue to protect their communities against COVID while defending democracy, promoting gender equality, protecting our planet and standing up for human rights.
Below, you'll read about how activist organizations proudly celebrated International Women's Day around the world, marking another year in the long fight for women's rights, and how an Indigenous community in Kenya is keeping hope alive in the battle for their ancestral land. You'll also learn about the immense challenges that our partners in India are courageously facing amid the country's deadly COVID-19 surge. Finally, you'll read about the inspiring journey of AJWS's new board member, Gamal Palmer, to become a powerful advocate for racial justice.
We hope these stories make you proud to be a member of the AJWS community — and inspire you to keep building a better world.
— Your Friends at AJWS
Around the World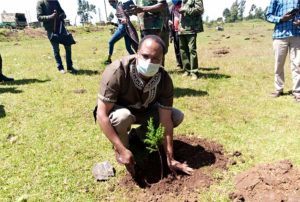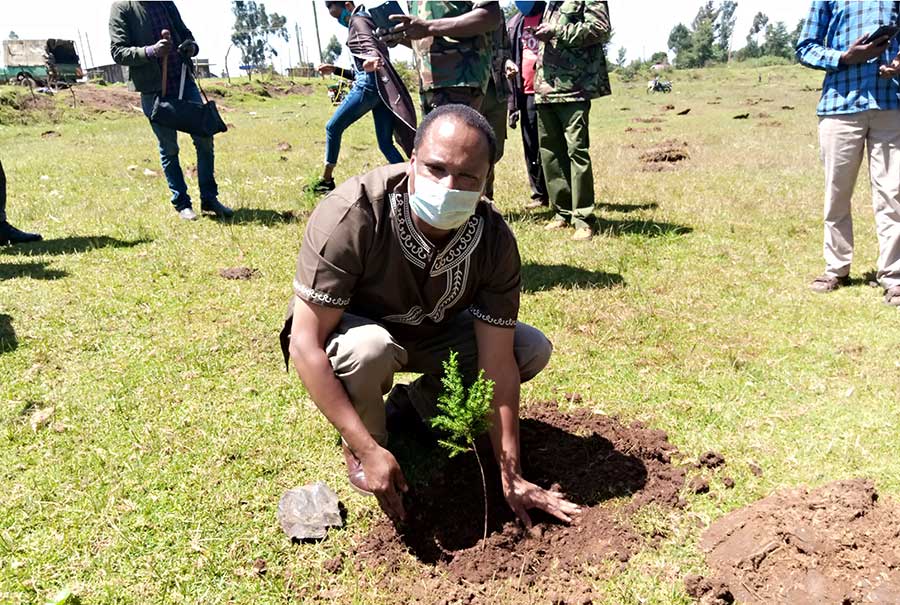 A lot has happened to the Ogiek community of Kenya since 2017, when they won a landmark case in the African Court of Human and People's Rights guaranteeing that their ancestral land must be officially recognized by the Kenyan government. Nearly four years later, this community is still fighting for their right to plant permanent roots. Find out how AJWS grantee organization Ogiek Peoples' Development Project is keeping hope alive, and making their forest bloom once again.
We are deeply moved and motivated by the words of our new board member, Gamal Palmer, who wrote about racial justice and equity as a Black, gay and Jewish man living in the United States. One year after the killing of George Floyd, read Gamal's inspiring words about how the Jewish community can stand together to root out systemic, institutional racism in our country.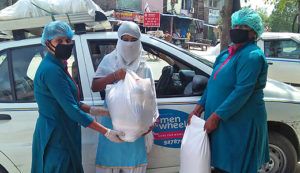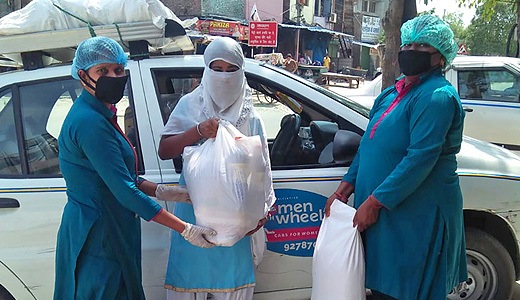 A deadly surge of COVID-19 has engulfed India. Many hospitals are at capacity with sick people, leaving so many others to fend for themselves, searching for medicine, oxygen and beds. Here, read the firsthand account by AJWS's India advisors about this crisis. Writing from New Delhi, they describe how the 82 local organizations AJWS supports in India are responding, and what these brave activists need to keep their communities safe.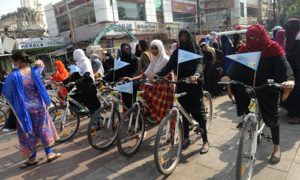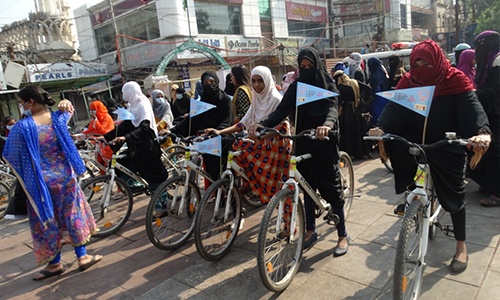 In March, the activists and advocates that AJWS supports around the world celebrated International Women's Day — an opportunity to honor the inspiring progress and ongoing challenges in the fight for women's rights. Explore beautiful photos showing how women in India and El Salvador marked this important day — while keeping each other safe from COVID-19.
Take Action with AJWS
Join AJWS in fighting for reproductive rights! The Helms Amendment is a harmful, 48-year-old policy preventing U.S. foreign assistance from funding abortion services around the world, putting vulnerable communities at risk. But the reintroduction of the Abortion is Healthcare Everywhere Act would repeal this dangerous policy, preventing up to 19 million unsafe abortions and 17,000 maternal deaths each year. Sign our petition and tell Congress that the time to stand up for reproductive rights is now.