I have just returned from Bangladesh, where I witnessed with my own eyes the results of the unspeakable atrocities being perpetrated against the Rohingya people of Burma (Myanmar).
I spent two weeks in Jamtoli, Kutupalong and Balukhali Camps in Bangladesh, just across the border from Burma. These are just some of the many camps and settlements that have sprung up to house almost 700,000 Rohingya women, men and children who have fled a brutal campaign of ethnic cleansing by the Burmese military. The Rohingya people, an ethnic minority from Rakhine State, have been beaten, burned and murdered en-masse, all because they are viewed as "other" and reviled in the society they have called home for generations. The people I met escaped with their lives—but not much else. Many arrived carrying just a few belongings and the memories of unspeakable atrocities they survived along the way.
Their stories defy the imagination and brought me to tears as I toured the camps. As AJWS's Director of Humanitarian Response, I was there to survey the needs, plan how AJWS can fill the gaps to aid survivors, and support Rohingya activists to broker an end to this horrific crisis.
Rohingya Survivors Tell Stories of Brutality, Exodus and Resilience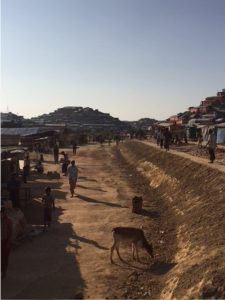 I met Hafsa, a 32-year-old mother of two small children, from a village in Rakhine State. Hafsa shared with me how she and her family walked 15 days to get to Bangladesh. While waiting to cross a canal that divides Burma from Bangladesh, she describes how they were ambushed by the Burmese military and a soldier attacked Hafsa's brother and slit his throat. Hafsa had to swim across the canal to safety because the boats were too full.
Now in Bangladesh, she's helping others. Formerly a health worker in Burma, in the camp she's volunteering with an organization that AJWS will soon begin supporting. Hafsa is using her skills to aid the wounded and the sick who survived the treacherous journey. But beyond that, she's a leader who is organizing fellow Rohingya refugees to ensure that aid is being distributed equitably in the camps.
Later on, I met Humira, who told me how she and her six children huddled at home as the military brutally slashed and burned its way through the neighboring villages. When they reached her village, she says the gun shots were "deafening" and the shooting was so thick it "looked like rain." Humira witnessed countless killings and watched as the soldiers threw the lifeless bodies of people she knew into a pit.
Humira's immediate family made it to Bangladesh, but not without casualties. Her brother-in-law managed the journey with a severe leg wound—and then lost his leg on arrival.
The conditions in the camps are deplorable. Humira and her children sleep in a flimsy tent and they are harassed by the local townspeople when they go to gather firewood. The camps are overcrowded and lack proper sanitation, which is leading public health officials to predict a massive outbreak of cholera once the rains begin in the spring.
But Humira saw it differently. She was just grateful the guns have ceased and she now has a safe place to sleep.
"You think this is a tent," she said, referring to her temporary shelter. "But for us, it's a castle—because we can sleep here peacefully."
Humira's biggest fear is being forced to return to Burma. She hasn't slept in two days since news spread in the camps that Burma and Bangladesh were discussing proposals to repatriate the refugees. Afraid for her life, she said: "Kill us here if you want to send us back."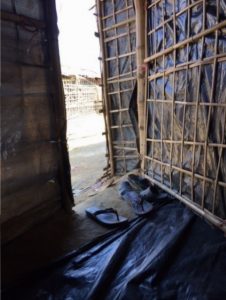 I learned of other forms heartache can take when I spoke to Janifa, a newlywed who was working as a health volunteer with a group supported by AJWS that is working in the camp. When they fled Rakhine state in September, she and her husband had to leave his elderly grandfather behind, because he couldn't walk. They recently paid herders to go back and check on him, only to discover his decomposing body.
Another survivor I met, Somshida, crossed the river into Bangladesh with Janifa. Back in her village, Somshida watched the military shoot her 19-year-old neighbor to death because he didn't exit his house as quickly as they had commanded. She feels safer in the camp, but is very afraid of the elephants that enter the area from the nearby jungle. Just the day before I met her, an elephant killed one man and injured another.
Janifa and Somshida fled Burma in a massive group—they say it looked like thousands. They described heartbreaking scenes of large families who were forced to leave babies on the side of the road, because they simply couldn't carry all of their children the many days it took to reach the border.
A lifetime seeking refuge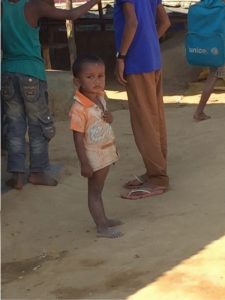 I met several people who have spent much of their lives as refugees, as evidence of decades of violence perpetrated against the Rohingya community.
In Kutupalong, I met Morium, 65, who has been a refugee three times in her life. She fled violence against the Rohingya community in 1982 and 1990—but chose to return to her village when things seemed safer.
This time, the violence was too much for her to bear. She told me how she watched a woman's baby get cut out of her body by the Burmese army on her way to Bangladesh. Morium plead for us to do something about the repatriation plan, and said she'd kill herself if she was told she has to go back to Burma under the current conditions.
Planning AJWS's Response
And we are aiding groups working to cultivate leadership within the refugee community by training survivors with leadership qualities to organize their neighbors so they can make decisions and voice concerns about their situation collectively.
We are also supporting Rohingya human rights activists in Burma and around the world in their efforts to stop the ethnic cleansing and advance a long-term solution that will enable the refugees to return home safely and securely.
How do we decide who to support?
AJWS has a few key criteria for how to choose the best organizations to support in a crisis like this one.
While I was in Bangladesh, I was looking for groups that are effective, efficient and making an impact.  Beyond that, I sought out those that work with the most vulnerable and historically marginalized people in the camps—for example women and adolescent girls, people living with disabilities, and the elderly—and those that make sure aid is distributed equitably to all people, regardless of age, ability, ethnicity, race, or religion. AJWS fills an important niche in the humanitarian landscape because we prioritize people who might otherwise slip through the cracks.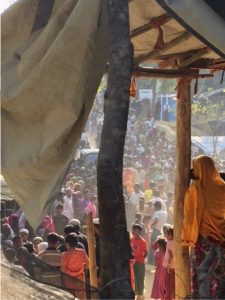 We look for organizations that look beyond immediate needs and seek to protect human rights for the long term. They address injustices that occur during humanitarian crises, like corruption or gender-based violence.
And we prioritize local organizations—those that have the trust and respect of the people we're seeking to help—because they're best placed to understand and respond to local needs and most likely to implement lasting, sustainable solutions.
Finally, we offer our grantees long-term support that extends well after the initial crisis has ebbed, to make sure that communities can recover and rebuild their lives.
Advocacy: Rohingya Rights Now
Back in the U.S., my AJWS colleagues have launched Rohingya Rights Now, a campaign to issue a strong advocacy response. We are demanding that Congress and the UN deploy sanctions and other targeted interventions against the Burmese military, which has the blood of the Rohingya on its hands. Earlier this month, AJWS led other Jewish organizations to form the Jewish Rohingya Justice Network to advance this issue as a community. Together, we mobilized 72 Jewish organizations and 248 rabbis and communal leaders from every denomination and every part of the Jewish community and delivered a joint Jewish organizational letter to the U.S. Senate Foreign Relations Committee to press for action on the Burma Human Rights Freedom Act, which calls for the U.S. to take action to stop this crisis.
Meanwhile, this crisis is now deeply personal for me. It has faces and names—Hafsa and Humira and many others. They will always be on my mind as I continue to work to bring justice for their families, community and the entire Rohingya people.
To contribute to AJWS's Rohingya Crisis Response Fund or to join our advocacy efforts, visit www.ajws.org/rohingya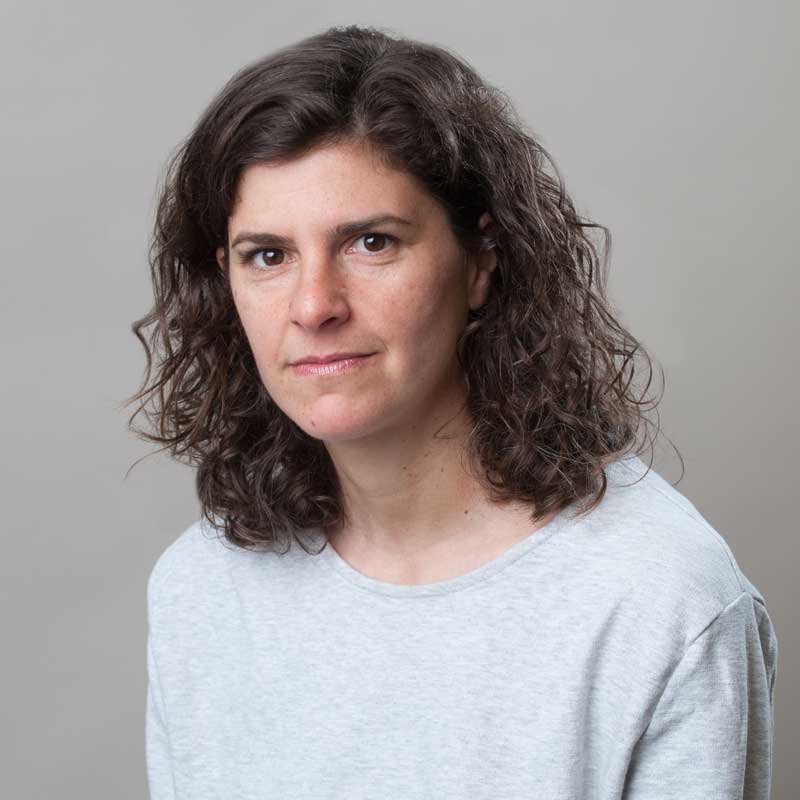 Samantha (Sam) Wolthuis is the Director of Disaster Response & International Operations at American Jewish World Service.