Low, multicolored buildings line the streets of La Union, a small coastal city on the southwestern gulf of El Salvador. A rural town of approximately 30,000 residents, La Union is not exactly a bustling metropolis—and not the first place one would expect to find a thriving LGBTI community. And yet, this sleepy town is home to Colectivo LGBTI Estrellas del Golfo (literally, "stars of the gulf"), a collective of LGBTI changemakers who are educating their communities about the challenges they face and organizing them to champion LGBTI rights.
From a cozy office adorned with rainbow banners and group photos of past pride marches—a literal and figurative safe space—the leaders of Estrellas run educational workshops, vocational trainings, and meetings to address the many obstacles they must overcome: from discrimination in schools to underemployment, from public humiliation to threats of violence.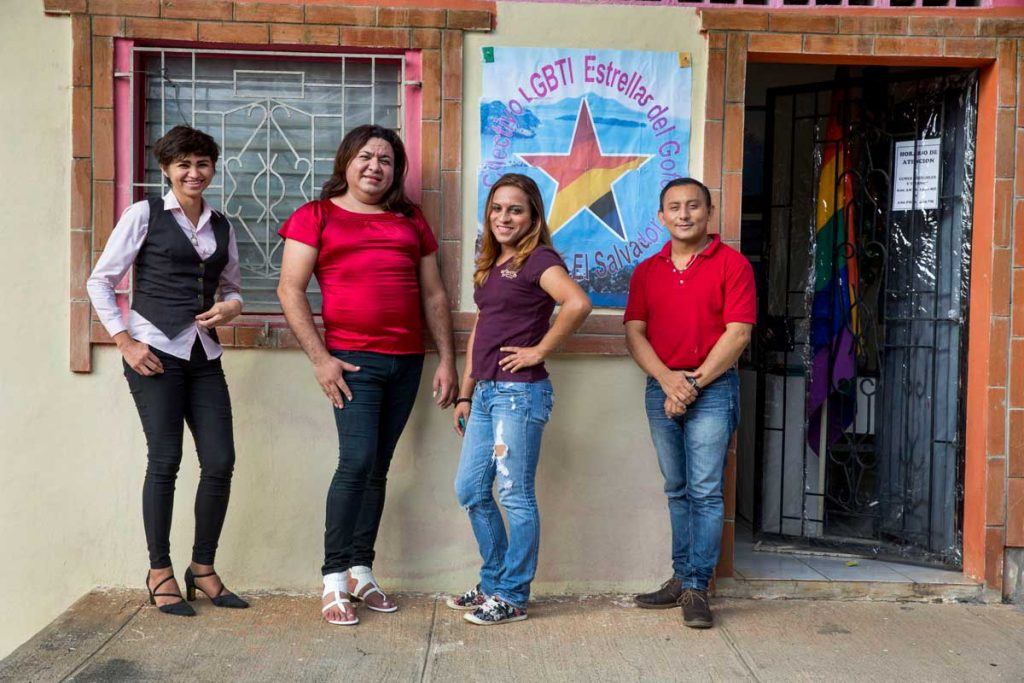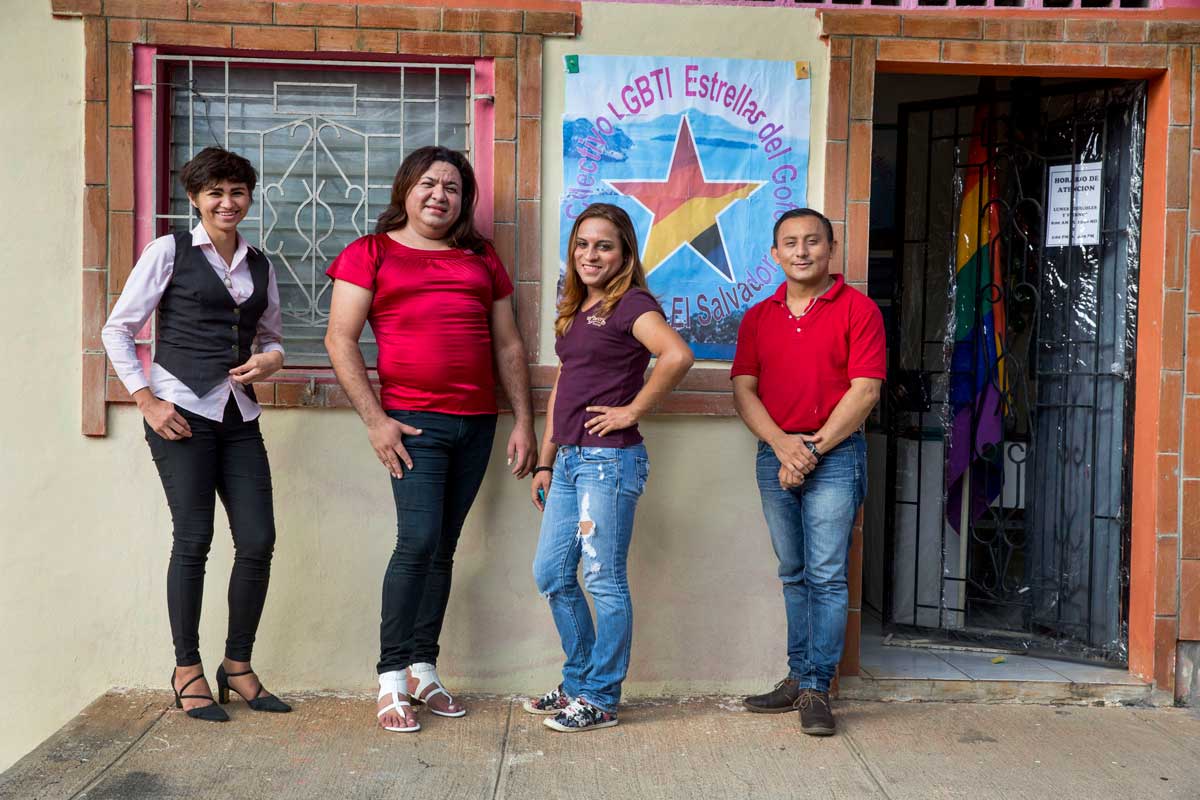 Daily Obstacles for the LGBTI Community
For Kevin, a teenager who identifies as gay and uses both masculine and feminine pronouns, going to school posed serious challenges. "One day when I walked into school," he said, "the principal told me to stand in the corner of the yard. She came over to me and cut my long hair, right there in front of everyone. I told her, 'I came to study with my brain, not with my hair." But the discrimination didn't stop at ridicule. "My teacher wouldn't check my homework, wouldn't give me the exams. When I asked her why, she said 'because you're gay.' She said I was ruining society, that people like me were miserable and rotten." Kevin was forced to switch to night school.
He isn't alone. One of the leaders of Estrellas, a trans woman named Henry Bonilla Romero, explained that "most of Estrellas's members have low levels of education because trans boys and girls are not allowed to express their identities in school. Many go to school at night because of bullying, because we're afraid to go during the day."
Prejudice extends beyond the school yard. In many workplaces, trans men and women are simply not welcome. Even on the street, LGBTI people are at risk of violence and attacks—especially from gangs that are active throughout El Salvador.
Angy, a trans woman and member of Estrellas del Golfo, recalled a brutal attack she experienced only two years ago: "As I was leaving work one night, I was assaulted—stabbed in the jaw, the arm, and the stomach. I had to go to the hospital because of my injuries." Despite her physical and emotional trauma, Angy did not report the incident. "I didn't want to go to the police because I was afraid that they would alert the gang members who attacked me, and that they would threaten my grandfather and my aunt, who work in town."
Fostering Acceptance Through Community Organizing
And yet, in spite of these difficulties, the members of Estrellas del Golfo are determined to build a more inclusive society. They not only lift each other up, they also work to educate their community—including family, neighbors, students, teachers and police—about the basic human rights that LGBTI people are entitled to, just like everybody else.
At the office, Estrellas's volunteers provide vocational trainings in which participants can learn skills that could lead to self-employment, enabling members to avoid the discrimination and harassment that trans people experience in most workplaces. Henry explains, "our cosmetology training allows trans women to have a trade so that they can work securely. Otherwise, we're not welcome in jobs if we dress according to our gender identity."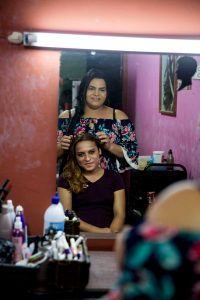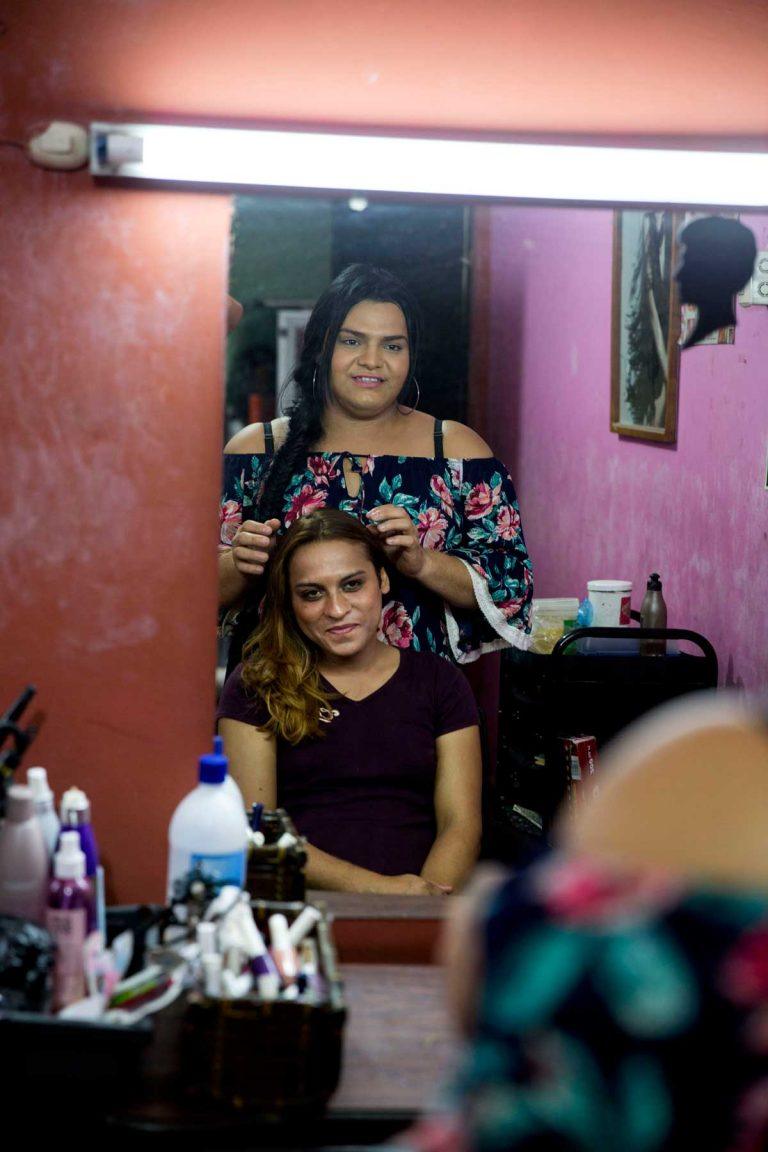 Outside that space, members of Estrellas travel to remote villages around La Union, providing support and a sense of community for LGBTI people who feel isolated in their towns. They facilitate sensitization workshops for villagers who have an LGBTI family member, neighbor or classmate, so that they may start to understand the unique challenges that that person faces and learn to accept their differences.
And it's working. As Ever Pacheco, one of the founders and current board members of Estrellas del Golfo says, "through our workshops, we gained the lexicon to be able to self-identify, to get to know ourselves and respect different gender identities and sexual orientations. We now know who we are, what our rights are, and we've worked to spread that knowledge throughout the community."
Even though challenges remain, little by little the members of Estrellas are changing dynamics in their communities. For instance, they continue to live with organized crime—a fact of life in El Salvador—but, according to Henry, "Now the gang leaders don't bother us; they know our work doesn't diminish their power."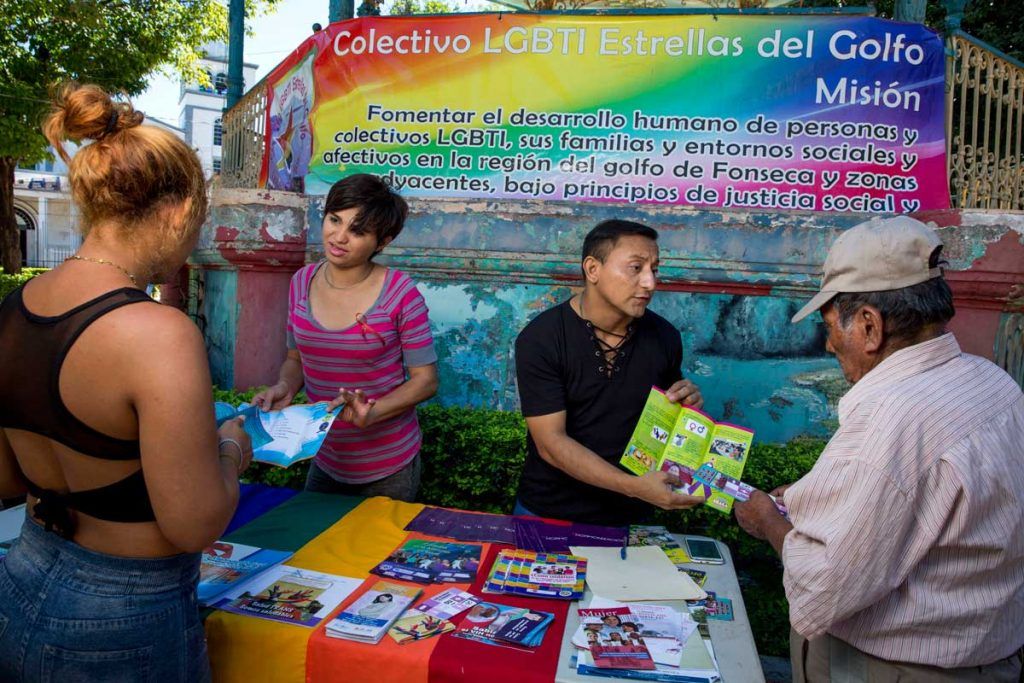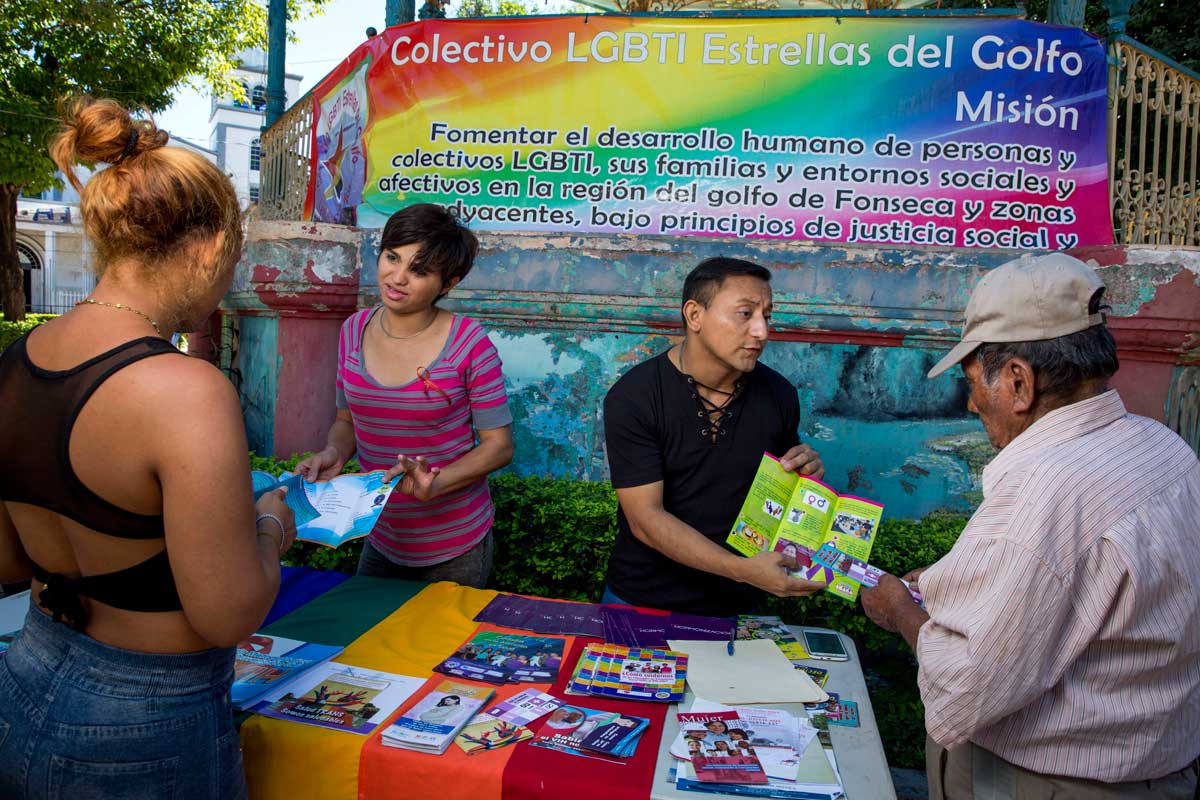 Estrellas del Golfo's grassroots organizing is unparalleled in the region. They live and breathe the values of bringing about change through continued dialogue and inclusion. As Kevin so astutely observes, "We have a tendency to make problems seem complex and huge, when sometimes the solutions are very simple."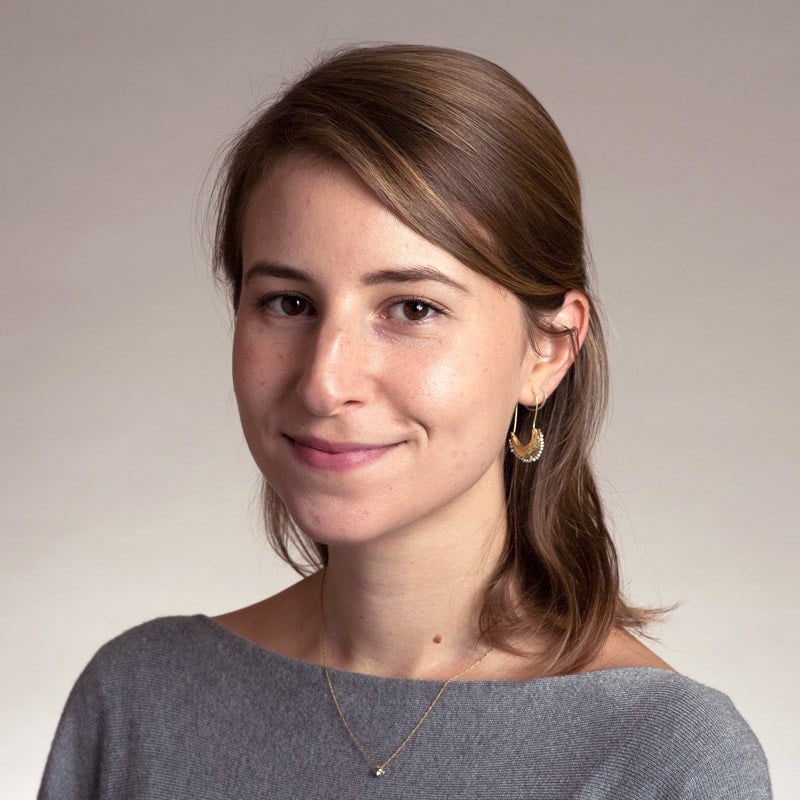 Tamar Karpuj is the Publications and Marketing Editor at AJWS.