Naomi had only been volunteering with COMCAVIS Trans, an organization that defends the rights of transgender people in El Salvador, for about a month when she ran into trouble with the law. "Out of economic necessity," she says, "I had a legal issue that led me to be incarcerated." But as a trans woman in El Salvador—a country that only legally recognizes a person's gender and name assigned at birth—Naomi was placed in a men's penitentiary.
Ironically, Naomi had been drawn to COMCAVIS Trans in the first place because of the work they do in prisons. Members of the organization travel to men's penitentiaries across El Salvador to visit incarcerated trans women, offering them workshops on how to demand that their rights be respected and how to report abuses.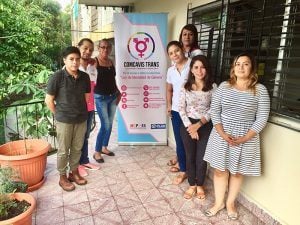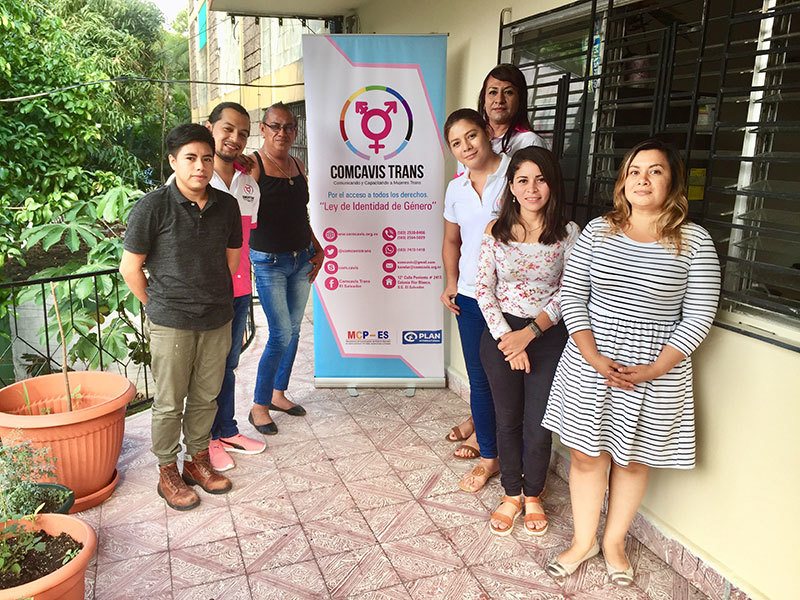 And sadly, incarcerated trans women in prisons face grave challenges. "For three years," Naomi recalls, "I was subject to physical abuse, sexual abuse…I try not to think about it because it can break me down, make me relive the experience. But it's what happened."
In addition to physical violence, Naomi suffered severe psychological abuse—as nearly all incarcerated trans women do in El Salvador. Guards and other inmates target trans women, denigrating and verbally assaulting them, calling them by the wrong names and gender pronouns, and attacking them physically and emotionally in order to inflict maximum pain. Many trans women are forced to bear this burden alone, being totally isolated from their communities while inside men's prisons.
Executive Director of COMCAVIS Trans, Bianca Rodriguez, explains further: "They have so many needs on the inside—they don't have beds to sleep on, they're crowded into cells, their environment is squalid." To make matters worse, "they can't be visited by friends because the law doesn't allow it, and they're seldom visited by family, because more often than not their families have disowned them for being trans or LGBTI."
Naomi confirms this bleak reality. "We're a vulnerable, forgotten population," she says, "In the penitentiary I was in, there were about 60 trans women. Of those 60, only 7 or 8 had ever had a visitor."
Providing health, dignity and a better future
This is precisely why COMCAVIS Trans's work is so vital. Their 'know-your-rights' trainings are extremely important, as are the mattresses, hygiene products and other items that they bring to penitentiaries to help incarcerated trans women live with greater health and dignity. But there is also a subtler, equally powerful aspect to these visits—the group provides a lifeline. As Naomi shares, "So many of us [in prisons] are totally secluded…and to suddenly have a group like COMCAVIS that comes to visit you, talk with you, see how you're doing—it's a reprieve from the confinement. It motivates you to persevere, and it reminds you that beyond those bars there is a new life waiting for you."
A new life was indeed waiting for Naomi. After serving a three year sentence, she was released from the men's penitentiary in northern El Salvador. Though she was finally free, Naomi had little formal education, and she didn't know where to turn for work. She did know, however, that COMCAVIS Trans had awakened her desire to be a defender of human rights—so she armed herself with courage and went to them for help. They offered her an internship as an office administrator, which quickly turned into a job. Naomi hasn't looked back since.
"I'm here because I'm passionate about this work," she says, "I'm here because I can be the voice of incarcerated trans women, who on the inside cannot defend themselves, cannot speak out against abuse."
Though she's still training and learning, Naomi has a goal in mind: "My biggest dream," she reveals, "is to go to back to the penitentiary where I was abused, mistreated, and discriminated against—and to enter that place not as a criminal, but as a defender of human rights; as a workshop facilitator; as an example to the other women that there is a different life out there. If I was able to achieve it, so can they."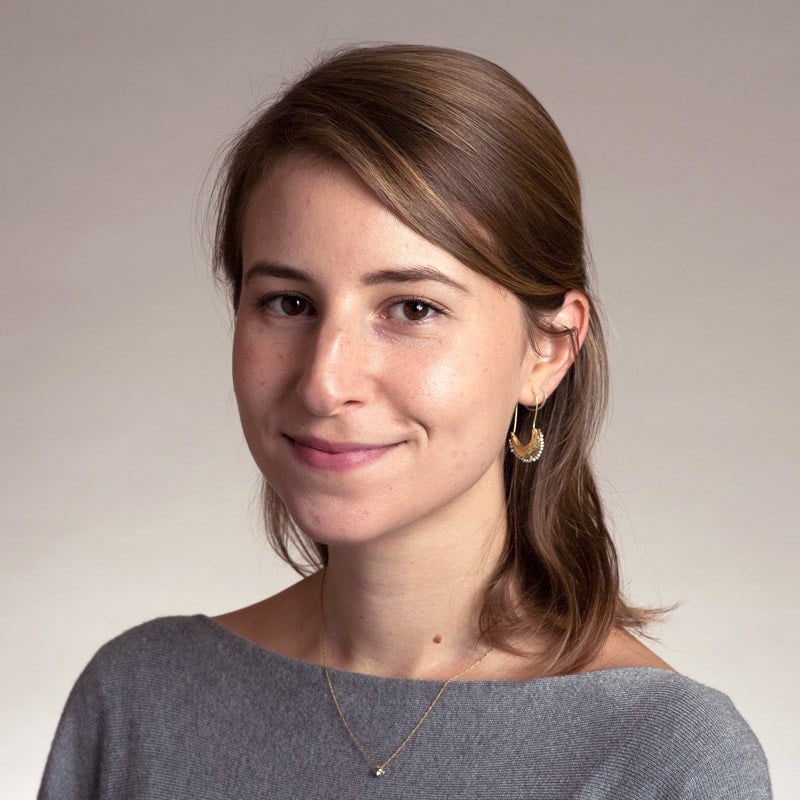 Tamar Karpuj is the Publications and Marketing Editor at AJWS.