Issue 1: The Climate crisis & environmental destruction
Haman
The impacts of climate change in Uganda are widespread and devastating: Intense flooding has displaced over 100,000 people, while the creation of large-scale developments like sugar plantations and oil pipelines have destroyed farmlands and ecosystems. Local communities have been displaced, and they are unable to grow food to support their families.
Across Uganda, subsistence farmers — around 80% of the population — are being evicted by armed Ugandan forces to make way for foreign mining companies, oil drilling, plantations and resorts. Biodiverse forests and national parks are being sold to the highest bidder. Forests, the lungs of the planet that help absorb greenhouse gases, are disappearing at alarming rates.
The Activists Fighting Back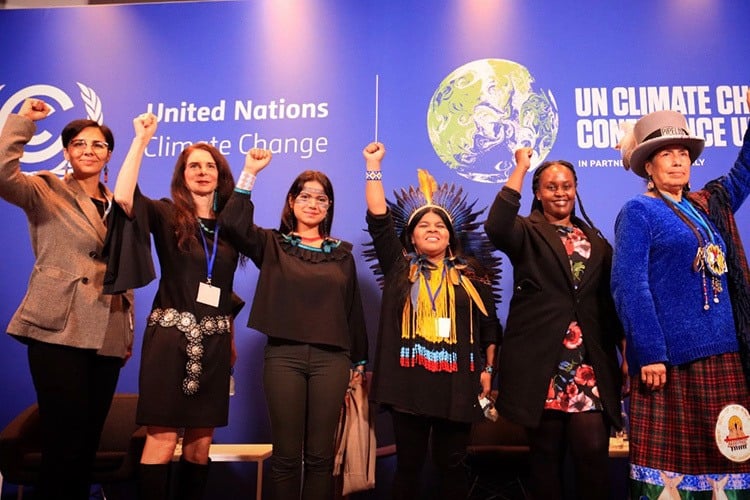 Sostine Namanya is an environmental activist valiantly defending Uganda's precious land and natural resources with NAPE, an environmental organization supported by AJWS. Last year, she attended the Conference of Parties (COP26), an annual United Nations meeting in which countries around the world discuss ways to slow the onset of global climate change.
Fossil fuel executives were at the negotiating table at COP26, but for the most part, small-scale farmers and other communities directly impacted by climate change were not invited. In fact, Sostine was one of just a few activists representing rural women farmers, few women, and even fewer African women to attend. The rural people in Sostine's community know that they are the least responsible for climate change but bear the brunt of its impacts. And they need to be in the room when decisions about curbing global climate change are being discussed.
Sostine remains hopeful that we can slow the worsening of the climate crisis and begin to achieve climate justice for those around the world who most suffer its impacts. To achieve this, we must demand our leaders phase fossil fuels; stop deforestation and industrial farming on forests and indigenous lands; fund sustainable farming; and ensure that Indigenous people, rural farmers, and women have a seat at the table during future climate summits.
Issue 2: Attacks on reproductive rights & health care
Haman
In Kenya, seven women die each day from complications related to unsafe abortions conducted at home or in backstreet clinics. This astounding figure, far higher than the global average, is directly correlated to a simple fact: While abortion is a constitutional right in Kenya when there is a risk to the pregnant person's physical, mental and social health, the Kenyan government has taken dangerous steps to strip these rights — and prevent women from accessing safe, legal reproductive healthcare.
Kenya's Ministry of Health withdrew standardized guidelines for health professionals to evaluate patients for legal abortions, and publicly banned training healthcare professionals on abortion services in 2013. This has led to mass confusion — and spiking rates of unsafe abortions.
The Activists Fighting Back
With support from AJWS, Trust for Indigenous Health and Culture (TICAH) is pressing the Kenyan government to do better. In 2019, it played a pivotal role in securing a groundbreaking decision from
Kenya's High Court that overturned the Ministry's ban on abortion training, and required the government to allow providers to be trained once again. The decision also ensured that clinics could access essential medicines and equipment to provide safe abortions in all public health facilities.
In partnership with other civil society organizations, TICAH's team are also petitioning the Ministry of Health to implement the High Court's decision nationwide. And in the meantime, they're tackling stigma about abortions and educating girls and women about their rights. They've launched social media campaigns teaching girls and their parents about the importance of comprehensive sexual education and are urging the Ministry of Education to include sex education in school curricula. TICAH also runs a reproductive health hotline — the Aunty Jane Hotline — for women and girls to call and ask questions they may not be comfortable asking their parents or peers.
Issue 3: Authoritarianism & political corruption
Haman
In Haiti, authoritarianism has consumed the country's fragile democracy. After years of increasing political corruption under former President Jovenel Moïse and skyrocketing gang violence, the country faced a new onslaught of crises in the summer of 2021. In July, Moïse was assassinated in his home, disintegrating what was left of Haiti's democracy. All the while, freedom of the press has been directly under attack, and gangs continue to attack and murder civilians with impunity.
The country has also seen an uptick in threats and violence against journalists by its National Intelligence Agency, which Moïse launched before his death to repress opposition. This agency operated in complete secrecy, with no oversight and could freely surveil any entity it viewed as a threat. Attacks on journalists gained state-sanctioned legitimacy. Trusted sources and experts became too afraid to speak on the record.
The Activists Fighting Back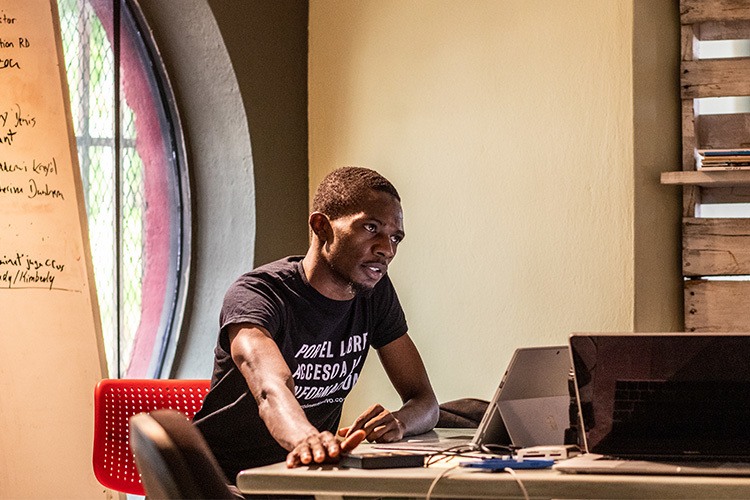 To counter attacks on the press, the staff of AyiboPost have worked to expose corruption among Haiti's most powerful institutions — despite the ever-present threat of kidnapping and violence. Co-founder Jetry Dumont is steadfast in his commitment to inform the public through investigative journalism — including viral videos that have galvanized Haitian youth. As Dumont said, "Haitian people are tired, socially and economically. But there's a fraction of people here willing to speak truth to power. And that gives me hope."
A platform for independent journalism, AyiboPost provides critical information about national scandals, health crises and political corruption to the Haitian public. Their reporting has pushed Haiti's youth to protest for democracy in the streets, and they've seen their audience steadily growing. Their videos, including a critical piece dispelling COVID-19 misinformation, garnered over 12 million views last year.
After Moïse was assassinated, AyiboPost exposed elements behind the murder that had been left out of the mainstream media's coverage, and received tips from trusted sources to vacate their offices. But they kept working remotely and refused to cower. Speaking about the importance of continuing to publish the truth, Jetry noted, "Our role is the same as it has always been — report and explain — we just have more on our plate now."
Issue 4: The COVID-19 pandemic
Haman
Since March 2020, COVID-19 has taken millions of lives across our global community. Waves of quarantine restrictions and forced shutdowns created economic instability for many and disrupted children's education. At times, women and girls were forced to shelter in place with abusive family members.
Personal protective equipment like masks, medicines, and other much-needed resources were hard to come by during peak surges, and misinformation about the virus ran rampant. Despite the introduction of life-saving vaccines and booster shots, many people in the Global South are still struggling to get vaccinated.
The Activists Fighting Back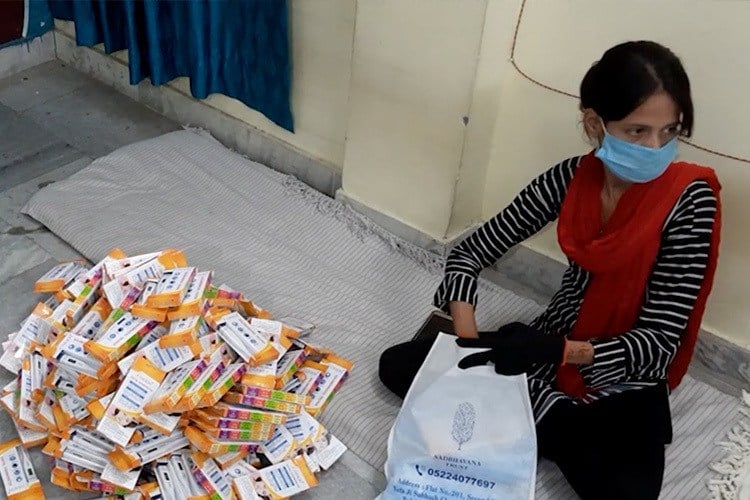 Since COVID-19 surges spread through India, the team at Sadbhavana Trust has been on the frontlines. While their primary mission is shifting patriarchal norms that hold women back and training young women to become community leaders, for the past two years Sadbhavana Trust has served as a COVID-19 response unit as well.
"COVID-19 has gravely impacted our community," says Sadbhavana staff member Samreen. "Families are without food rations, nor did they have access to medical care. And the weight of all these responsibilities and issues fell upon women and girls." To release some of this pressure, Sadbhavana has supported over 1,000 local families with food rations, and hundreds more with hygiene kits that include masks and hand sanitizer, so women can stay safe.
Sadbhavana also set out to correct misinformation and hesitancy their community had towards the vaccine — and their campaign went more successfully than they could've expected. Over 70% of the people Sadbhavana educated registered to be vaccinated.