Learn more about the major threats facing communities around the world and discover the work of brave activists who—like Queen Esther did in the Purim story—are standing up to injustice and changing lives for the better today.
HAMAN: Gender inequality that holds girls back
In many parts of India—particularly in rural areas and conservative states—girls and young women are often expected to get married and raise children rather than study or aspire to careers. Early and forced marriage is common, and girls can face pressure from their families and communities to drop out of school, further hindering their ability to pursue their dreams. In addition, these girls and young women are more likely to experience domestic violence, to live in poverty and to die in childbirth.
ESTHERS: The Activists Fighting Back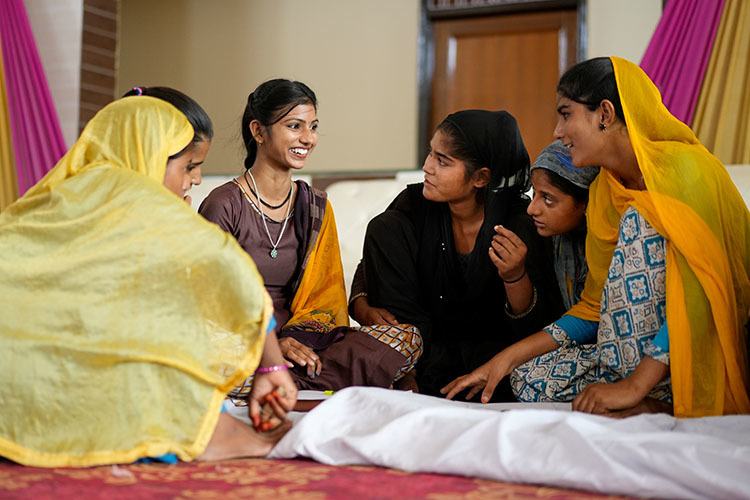 Throughout India, AJWS supports adolescent girls and young womens' collectives—groups that provide safe spaces for girls to connect with peers, learn leadership skills and exercise their right to choose their own futures. In Rajasthan, for example, AJWS grantee-partner Awar Mehat Integrated Education Development (AMIED) is helping girls stay in school, so they can gain economic independence and make decisions about their own lives. Until recently, not a single girl in AMIED's rural district was pursuing higher education; but thanks to their programing, today more than 200 are enrolled in university. By working with parents to shift their perspectives, providing financial support and leading workshops that embolden girls to expand their aspirations, AMIED is changing the lives of these young women—and they are part of a mass movement in India that is making great strides in achieving greater equality for women and girls.
---
HAMAN: Attacks on reproductive rights
El Salvador has one of the strictest abortion bans in the world: Women who seek an abortion or have a miscarriage (Salvadoran law does not distinguish between the two) can face a murder charge and up to 40 years in jail. Doctors are unable to provide abortion care as they will be met with legal repercussions, and activists protesting these laws can be detained by police.
ESTHERS: The Activists Fighting Back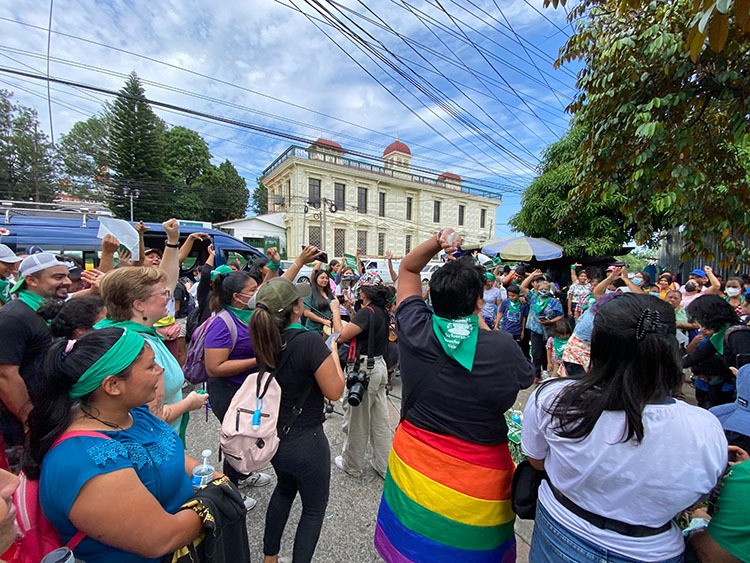 Despite the dangers, the pro-choice movement in El Salvador is fighting vigorously against these draconian laws. One of the groups leading this fight is AJWS grantee-partner Red Salvadoreña de Defensoras de DDHH (Red). Though this women's rights organization has faced slander, attacks and harassment from conservative groups—who even publicized the home addresses of Red's staff—they continue to organize.
For Red, it's paramount that everyone with a uterus in El Salvador has the resources to make their own choices about their bodies, including "sex education to decide, contraceptives to avoid abortion, and legal abortion to avoid death." Even in this challenging environment, Alejandra Burgos—one of the leaders of Red—sees hope on the horizon. "The young feminist and trans-feminist movements are great sources of inspiration," she says. "We are not the first ones in this struggle, and we will not be the last."
---
HAMAN: Authoritarianism & political corruption
Haiti is in crisis. After more than ten years of rule by a corrupt and violent regime, the country's government has essentially collapsed. Gangs—operating with the support of politicians and elites—control many regions, terrorizing civilians with kidnappings and massacres of entire communities. Past foreign interventions, including from the United States, have left trauma, created economic instability and interfered with the democratic process.
ESTHERS: The Activists Fighting Back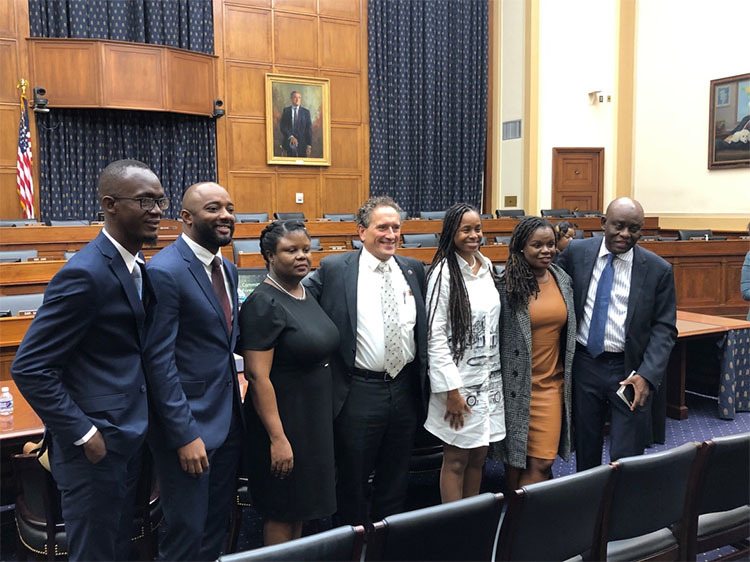 Amid this difficult landscape, Haitian activists have banded together to form the Commission to Search for a Haitian Solution to the Crisis, which seeks to create a transitional government, organize free elections and repair broken institutions. To support the Commission's success, AJWS has helped form a coalition working to shift U.S. policy on Haiti. In 2022, after months of advocacy and building political alliances, AJWS organized a meeting between a leader of AJWS grantee-partner The National Network for the Defense of Human Rights, a leader of the Commission, and top U.S. government officials. In the wake of these meetings, the U.S. State Department shifted its stance, urging Haiti's de facto president—who had been formerly supported by the Biden administration—to negotiate with the Commission and bring Haiti one step closer to democracy.
---
HAMAN: Environmental destruction & unbridled development
In Kenya, rural and Indigenous communities rely on farming, fishing or grazing animals—subsisting on the same crops and livestock that they have for generations in order to survive. But in recent years, Kenya's government has sold massive tracts of land and endorsed unchecked development projects that have choked vital rivers and pushed rural communities—who were never consulted on these projects—off their ancestral lands.
ESTHERS: The Activists Fighting Back
In 2022, the Indigenous Ogiek community of Kenya won a landmark court case against the government 13 years in the making—securing the rights to their ancestral lands and reparations for the violations committed against them. For decades, the Kenyan government violently evicted Ogiek communities from their lands in the Mau Forest and burned down their homes to allow commercial loggers to strip trees from this fragile ecosystem. But with support from AJWS grantee-partner Ogiek Peoples Development Program (OPDP), the Ogiek community took legal action. After years of setbacks, a pan-African court finally ordered the Kenyan government to guarantee the Ogiek unhindered use of their land—and pay $1.33 million dollars in reparations for years of abuse.