Daniela Rodriguez.
Yasuri Orellana.
Elizabeth Castillo.
These are the names of the three transgender women who were brutally slain last month in El Salvador. The string of murders made headlines and raised questions about the safety of lesbian, gay, bisexual and transgender people across the country.
Although the government of El Salvador does not track LGBTI-related hate crimes, activists point to these recent killings as the latest sign of rising violence against sexual minorities—especially transgender people. Murders of transgender people are often accompanied by signs of torture: facial mutilation, stoning, and bodies disrobed and strewn to expose genitalia. Attackers often get away scot-free and cases are rarely brought to justice. Activists believe this lack of justice in past attacks and killings is further fostering a deadly climate of violence.
This past month, staff from Asociación Salvadoreña de Transgéneras, Transexuales y Travestis (ASTRANS), an organization supported by AJWS that provides health services and promotes rights of the LGBTI community in El Salvador, visited our office in New York City. They shared their insights on this recent spate of violence and on the larger struggle faced by trans people in the country.
Violence, discrimination and exclusion
El Salvador has one of the highest murder rates in the world, driven largely by endemic gang violence. "This is a very violent country," one ASTRANS member said. "There is not even enough space for dead bodies in our morgues." LGBTI people are at even greater risk of violence and the country's laws offer little protection. Over the years, many transgender people have been forced to flee their homes and communities after receiving death threats directed at them and their families.
In the face of these threats and attacks, members of the LGBTI community have struggled to attain protection or justice from law enforcement. While careful to say that not all police perpetrate abuses against LGBTI people, ASTRANS members explained that officers have frequently extorted, beaten and sexually assaulted transgender people. "The police should have been protecting us," one ASTRANS member said.
Meanwhile, trans people face harrowing challenges in their personal lives. They are frequently disowned by their families, shunned by churches, bullied in schools, and rejected from community life. Left with little or no support and denied further education and employment, some trans people turn to sex work to support themselves.
On top of all this, the country's healthcare system fails to provide them with emotional support or safe and affordable gender-affirming options to live with dignity. Feeling their body does not reflect their true gender, many trans people experience severe distress, anxiety and depression leading some to commit suicide. Desperate to transition, some trans individuals self-medicate or rely on underground markets to obtain hormones, which are either too costly at pharmacies or not easily available, putting themselves at risk of dangerous side effects and even death.
Breaking the silence, fighting for justice
Amid these challenges, ASTRANS has been supporting those who have nowhere to turn. Despite suffering attacks by local gangs, the organization has courageously spoken out in the face of violence against the LGBTI community in the country. In recent years, ASTRANS has helped pressure public officials—even those who have shown little interest in safeguarding the LGBTI community—to condemn attacks when they occur.
ASTRANS has also been training local authorities to respond more compassionately and effectively to hate crimes against the LGBTI community. To date, it has sensitized 87 local police officers and other officials to abandon taboos and prejudice, so victims of violence will feel safe when calling for help.
At the same time, ASTRANS has trained 112 LGBTI community members about their rights and has accompanied them to visit police stations and courthouses so they feel more empowered to seek justice if and when an attack occurs.
ASTRANS also ensures that trans people have the emotional and medical support they need to live with dignity. Since the organization was founded in 2007, it has provided medical and psychological support to 84 trans-women and 32 trans-men. It is one of the only organizations in Central America to offer such services, making it a pioneer that is truly saving lives.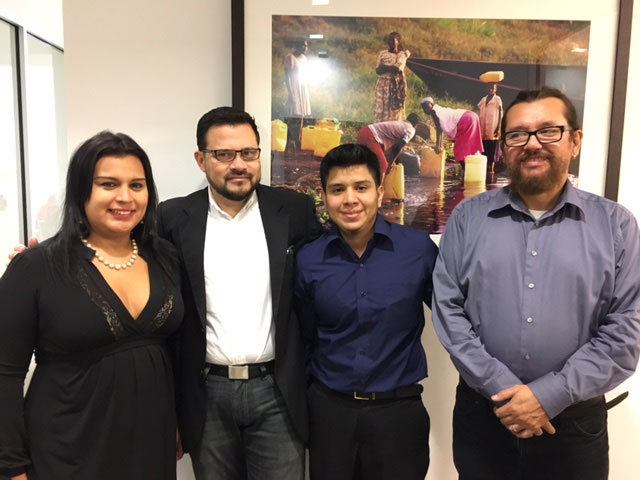 Click here to read Sebastián's story. With help from ASTRANS, he gained acceptance, support and the medical care he needed to transition safely and with dignity.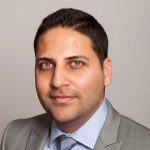 Sumit Galhotra is the Communications Officer for Human Rights and Story Development at AJWS.