On the morning of March 29, 2020, the young, LGBTQI+ people living at the Children of the Sun Foundation shelter outside Kampala, Uganda were following orders. The country had just launched a strictly-enforced nationwide quarantine to prevent the spread of COVID-19; people were staying home, fearful of both the virus and police. For many of the Foundation's residents, the shelter was an island of safety in a country where being LGBTQI+ is often treated like a crime—and that morning they were staying inside. Drawing police attention could have terrible consequences. But terror came to them.
In a burst of violence, the district mayor and his local police raided the shelter, brutalized and taunted the residents, then rounded up 23 people and hauled them off to the police station. They held the 23 youth for two days before a local court charged them with committing a "negligent act to spread disease." Due to poor health, four of those arrested were quickly released. Nineteen remained in custody—utterly sealed off from the world, unable to speak to lawyers.
AJWS grantee-partner Human Rights Awareness and Promotion Forum (HRAPF)—a legal aid organization that supports Uganda's vulnerable communities—sprang into action, but the pandemic created a legal and bureaucratic maze. Due to the strict lockdown, public transportation was restricted. Legal services were deemed non-essential, and so HRAPF's attorneys were barred from coming to the prisoners' aid. HRAPF Program Director and lead counsel Patricia Kimera knew a difficult legal battle lay in front of them—a case unlike any she'd ever faced before.
Persecution of LGBTQI+ people in Uganda is sadly nothing new. With roots in British colonial law, Uganda has a long history of predatory police enforcement targeting the country's LGBTQI+ people and enforcing unjust laws—the most egregious among them being the country's 2013 Anti-Homosexuality law, which allowed courts to sentence people to life in prison for consensual, same-sex relationships between adults. HRAPF (led by longtime human rights defender Dr. Adrian Jjuuko) and Chapter Four Uganda, another AJWS grantee organization, built a massive campaign to overturn that law, generating global attention—and it was struck down by Uganda's constitutional court in 2014. Though that case made international headlines, the harsh sting of persecution never truly disappeared for Uganda's LGBTQI+ community.
In late 2019, police in Kampala launched an abusive, discriminatory crusade against the city's LGBTQI+ community, arbitrarily arresting dozens of people on the basis of their presumed sexual orientation and gender identity. They charged many with "carnal knowledge against the order of nature" and others with "common nuisance." HRAPF knew most of these bigoted charges merely served as state-sponsored punishment to LGBTQI+ people, and would be dropped due to lack of evidence. But the COVID-19 pandemic introduced a brand new set of challenges to HRAPF's work.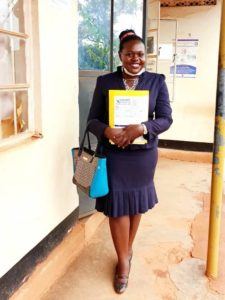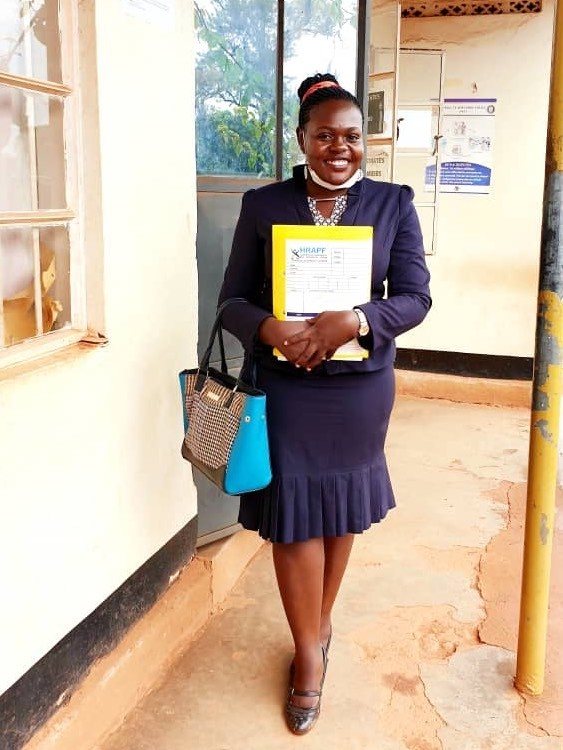 "It was unprecedented," says Patricia. "The courts of law were partially asleep, making the struggle for justice a long, spirited fight. We were determined not to give up until we attained justice. But it was very disheartening to arrive at the courthouse an hour after our clients had been charged—seeing the entire court room locked. Our clients had already been sent to prison. And we knew that we needed to brace ourselves for a true journey for justice."
The first step was answering critical questions: Where had the LGBTQI+ residents been imprisoned? Were they healthy? Did they even understand their charges? For Patricia's team, every step forward was a fight.
They embarked upon the journey at Kitalya Prison, a new facility where all new inmates have been sent since the lockdown began.
"When we arrived at the highly-guarded Kitalya, we were told no one could access the prison without direct authorization from authorities in Kampala. They denied having our clients in their custody," says Patricia. "We left that day without knowing where they were."
"We were determined to do everything humanly possible to have our clients released."
On April 3rd, HRAPF staff recommenced their search, traveling to three different prisons and demanding the truth. At each prison, they heard the same answer: "They're not here."
The 19 people were nowhere to be found. They returned to Kitalya exasperated but resolved not to give up—and finally, thanks to a chance phone call with a head officer, Patricia learned that all 19 prisoners were there. But she was denied access to them. She couldn't even deliver a message of support and solidarity: You are not alone. We are fighting for you.
"We were determined to do everything humanly possible to have our clients released," says Patricia. But she knew the fight was just beginning.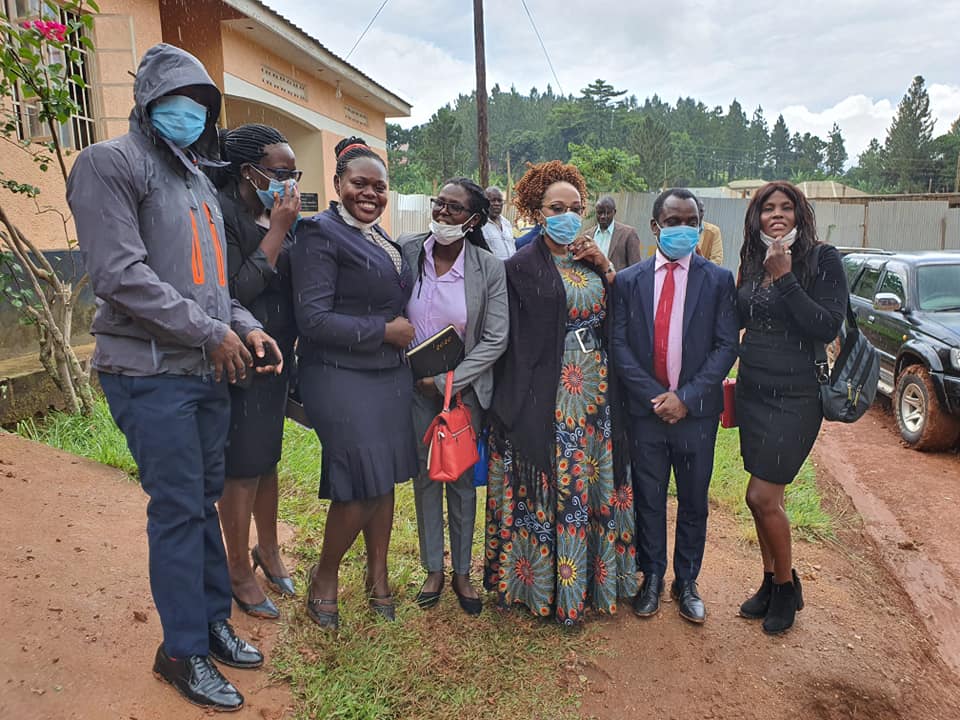 Patricia and her team returned to the prison every day. They wrote to Uganda's Commissioner General of Prisons requesting access to the prisoners. They fought for and were denied clearance for their vehicles to enter the prison grounds. At every step, justice was pushed beyond their grasp. Finally, on April 22, they received a response: in a formal letter, the Commissioner denied them access to the 19 clients until the pandemic was over.
"Of course we could not heed to this," says Patricia. "Our clients were busy languishing in prison. We suspected they were suffering abuse in prison—they had been outed [as LGBTQI+] in the media, and everyone knew the sole reason for their arrest was their sexual orientation."
Patricia and the HRAPF team applied for a 'production warrant,' which would grant them access to the 19 clients. They pushed the courts to allow for a bail hearing. Anything to grant HRAPF access to their clients—who knew nothing of the legal war raging outside the prison walls.
"We met daily in legal strategy meetings, drafting necessary pleadings—and we filed in the High Court," says Patricia. "And then—boom—a certificate was granted. It was our first win. Our first hope."
On May 15th, Patricia, Dr. Adrian Jjuuko and their colleague Juliet Kanyange at long last met with the imprisoned youth. The stories they heard were ghastly.
"[Our 19 clients] decried the discrimination they'd suffered from prison warders and inmates, as everyone knew about their sexual orientation. Insults were hauled on them every moment," says Patricia. "They looked frail; they were sick with typhoid, malaria and diarrhea. They were worried where they'd go if released—the majority of them have been rejected by their families."
Patricia felt emboldened—these people needed her to keep fighting. To be relentless in her pursuit of justice. A bail hearing was set for May 18th. The case had built momentum; people around the world were watching.
When they arrived at the hearing, their hopes were realized: Uganda's Director of Public Prosecutions not only heard the case, but formally withdrew all charges against the 19 youth, and the case was dismissed. They were to be released the following day.
"Human rights work and activism is not for everyone, but you must do everything possible to attain justice for your clients—and do it without fear or shame. I am now certain: this is my calling."
At 5:30 p.m. on May 19th, 2020, the 19 LGBTQI+ youth walked out of Kitalya Prison as survivors—52 days of terror behind them. The emerged as if returning home from war: their heads shaved, covered in scars, burns and wounds from nearly two months defending themselves from abuse. They'd been arrested for allegedly spreading the COVID-19 virus—but were never tested while in police custody or in prison. The bigotry of the case is resounding.
Right now, the 19 arrested youth are receiving the critical medical attention they were denied for nearly two months. HRAPF is helping to navigate their next steps: where they will live, and how they will heal and recover. HRAPF is already planning its next step—to hold accountable those who trampled the human rights of these 19 innocent people. Patricia and her team are issuing a lawsuit, under Uganda's Human Rights Enforcement Act, to bring the mayor who led the raid, as well as abusive prison guards, to justice. HRAPF will also testify about being denied access to their clients before Uganda's High Court later this month.
And for the first time in 52 days, Patricia has a moment to breathe—and reflect on her journey:
"This case has made me more resilient. It's re-energized my passion and quest for justice for the most marginalized and vulnerable in society. Human rights work and activism is not for everyone, but you must do everything possible to attain justice for your clients—and do it without fear or shame. I am now certain: this is my calling."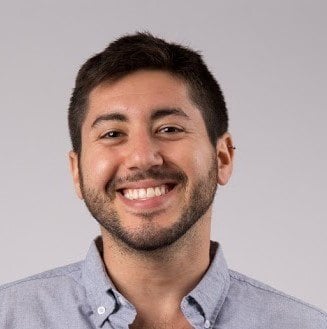 Justin Jacobs is a Senior Marketing and Storytelling Officer at AJWS.